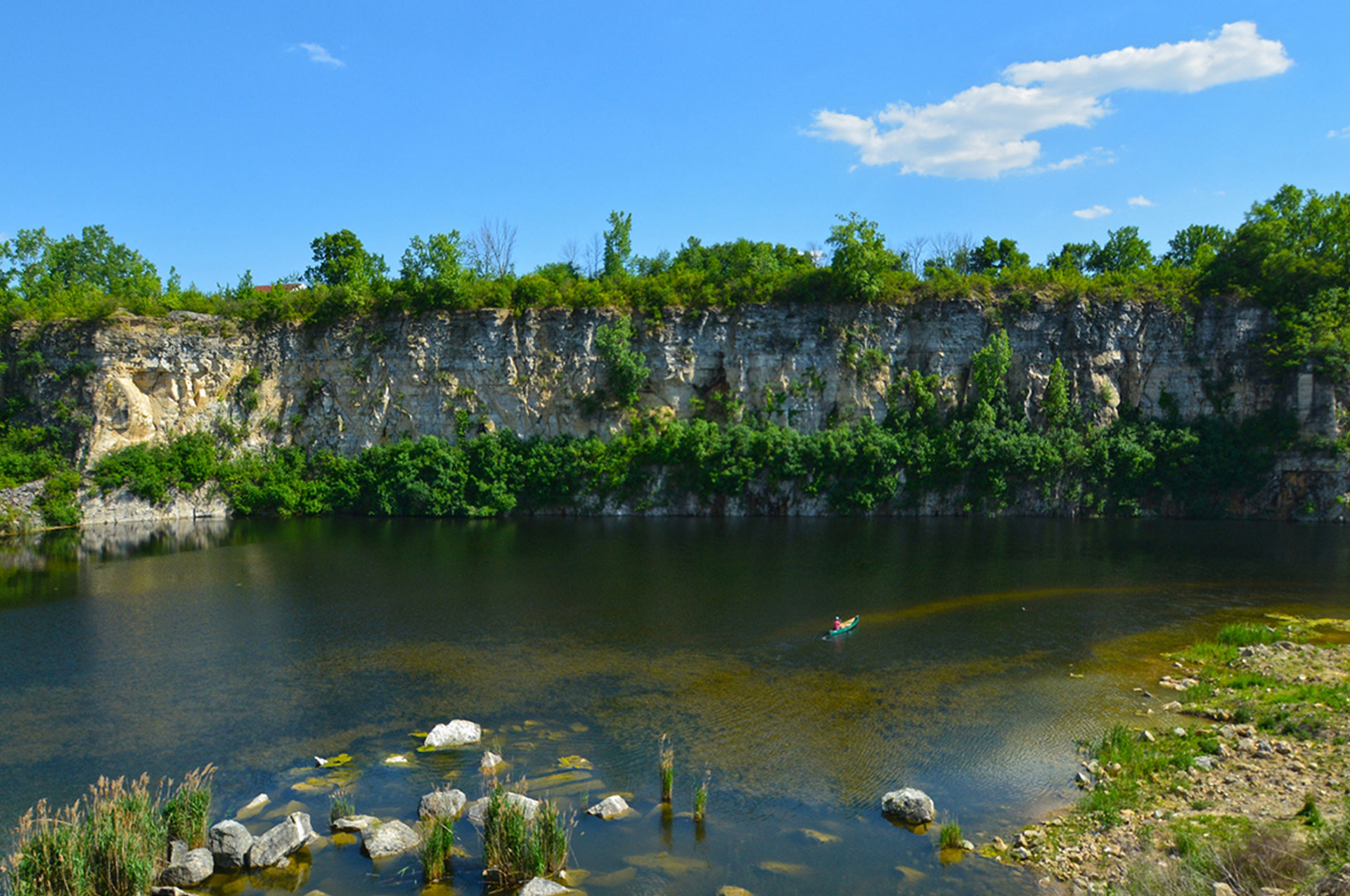 As the City of Upper Arlington (City) prepares to begin construction on the first segment of paths that will connect pedestrians, cyclists and others to Quarry Trails Park, the City is pleased to announce a partnership with Columbus and Franklin County Metro Parks (Metro Parks) to develop another innovative connection to this jewel of the community. The City and Metro Parks will establish a unique ferry across the Scioto River at Griggs Reservoir Park. The ferry will be using state of the art propulsion, 100% renewable, biofuel powered technology to allow UA residents and park patrons an on-demand last mile shared transportation solution.
Steve Schoeny, City Manager of Upper Arlington, commented: "Quarry Trails really is an amazing asset right at our community's doorstep. While traditional pathways to the park will serve some residents best and others will still choose to travel by car, we wanted to offer a more direct route and one that is even more ecologically friendly. Final designs for the conveyance vehicle are still under review, but we hope to be able to utilize repurposed organic material within our parks to serve as the base for the vehicle."
Tim Moloney, Executive Director of Metro Parks, said, "With our two entities working together to not only provide access and convenience to Upper Arlington, this project will also be a significant cost saving to all. At Metro Parks, if it was good enough for Tom Sawyer and Huckleberry Finn, it's good enough for our visitors."
Schoeny and Moloney put together this video to help explain the idea.
While this crossing is still in the planning stages that should be completed by April 1, 2024, it is true that the City of Upper Arlington is finalizing preparation for the construction of a new path on Lane Avenue from Asbury Rd. to Riverside Drive. Construction should begin later this Spring. We are designing the Riverside Drive from Trabue Rd. to Lane Ave segment in 2023 to construct that segment in 2024.
For more information on Upper Arlington's construction projects, visit:
//upperarlingtonoh.gov/engineering-division/construction-updates/
For more information on Metro Parks and Quarry Trails Park, visit:
//www.metroparks.net/parks-and-trails/quarry-trails/