The City provides various Geographic Information System (GIS) accessible data through the Engineering Division. GIS is a web-based interactive mapping tool that places various data onto an Upper Arlington base map in layers.
Layers include color zoning classifications, aerial photos, city utilities, contour elevations, historic district designations, and more. Parcel-specific information includes archival reports and links to documents and codes.
Click on map to link to GIS site.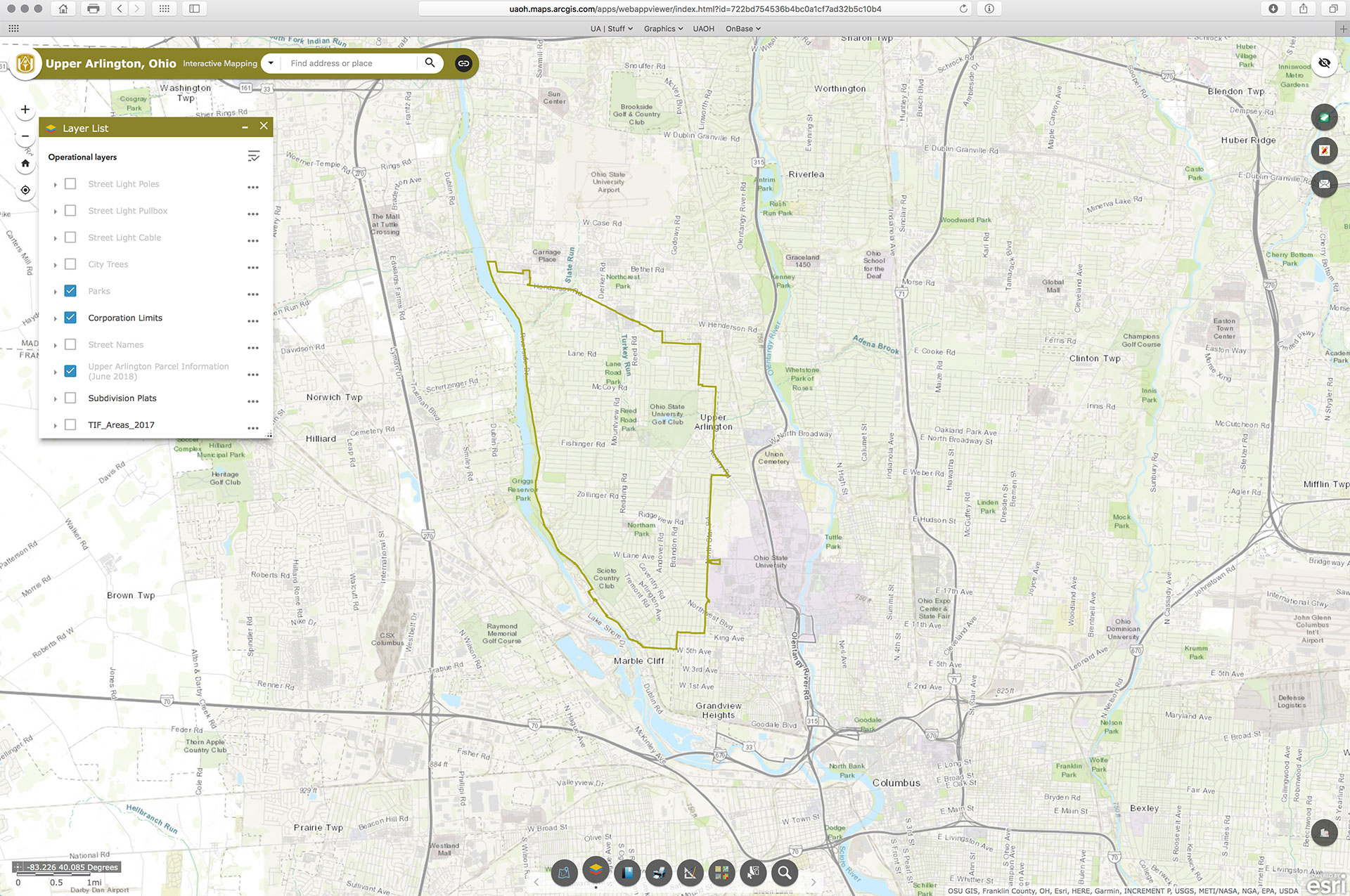 CITY OF UPPER ARLINGTON STREET MAP
The City offers an Upper Arlington map, free of charge, at the Municipal Services Center (3600 Tremont Road).
The map highlights the following community locations:
Parks
Pools
Libraries
Fire Stations
Cemeteries
Schools
Churches
The Upper Arlington Police Division location
Government centers
Post offices
Golf courses
Commercial Areas
The following information is included on the back of the map:
City locations and phone numbers
Useful community numbers
Utility information
Community park addresses, amenities and policies
Details on City services
Ways to stay in touch with the City
Information on special community events
---
The Franklin County Engineers Office provides a free online road atlas.