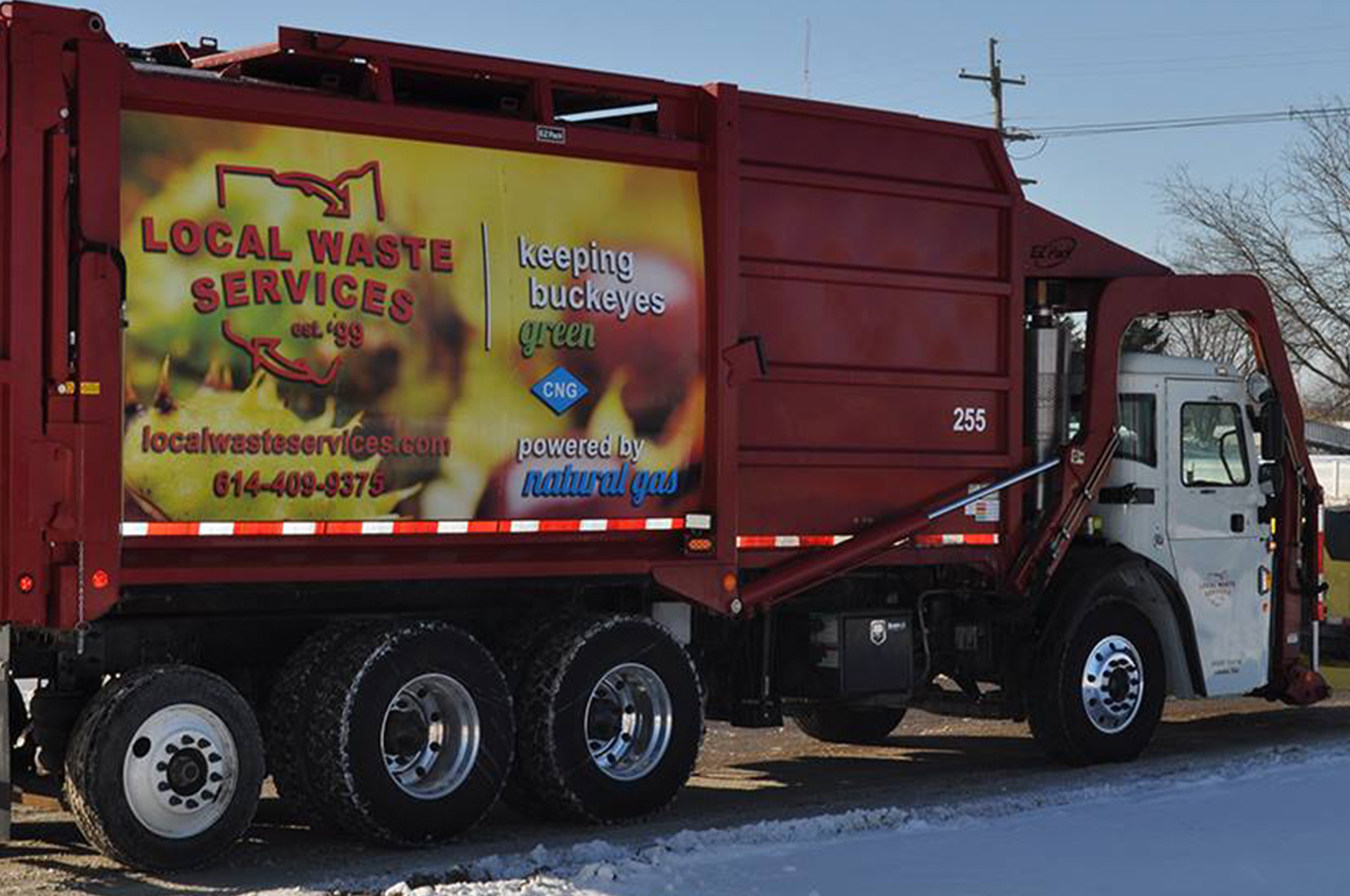 Since our switch to the new Solid Waste Program with Local Waste Services a year ago, this all important municipal service has returned to the background, humming along efficiently, with very few issues brought to our attention. That said, it's always worth sharing some timely reminders with the community about how the service now operates and how residents can do their part to keep the program on track. Here are some useful service reminders to help you get the most out of our Solid Waste Program:
Screening Requirements – Unfortunately, this is one area that has resulted in a few calls to the City of late. Please be aware that households are required to keep trash and recycling containers out of view from the street—in a garage, shed, screened behind a fence or landscaping, etc.—except when putting them at the curb the night before or by 7 am on collection day.
Yard Waste – When the City's fall Leaf Collection Program has ended for the year (typically early December), it falls upon residents to take alternate measures to dispose of leaves, and the fact that we now offer the collection of yard waste at no additional costs, makes this much simpler. Just place leaves and other yard waste in approved biodegradable yard waste bags, bundles or trash containers clearly marked as "Yard Waste," and place at the curb by 7 am on your regular collection day. Plastic bags or yard waste mixed with trash are NOT accepted. "Yard Waste" decals for containers are available at the Municipal Services Center and UA libraries.
Recycling – Place accepted recyclables loose (do not bag) in your blue recycling container and wheel to the curb with the lid facing toward the street. Recyclables are taken to the Rumpke Recycling Facility, and accepted items are determined by Rumpke, not Local Waste. If you have additional recyclables, place them into a secondary, lidded container clearly marked as "recycling," and bring to the curb. A list of accepted recyclables can be found by clicking here.
Bulk Items – Bulk items, such as furniture, appliances and other qualifying larger items are collected as part of this program. A list of accepted bulk items can be found by clicking here.
Place all items for disposal at the curb between 6 pm the night before and 7 am on your regular collection day. Keep trash and recycling containers at least three feet apart from other items to provide easy access for the collection equipment. Containers must be removed from the curb by 7 am of the day following collection.
Full details of our Solid Waste Program can be found by clicking here.