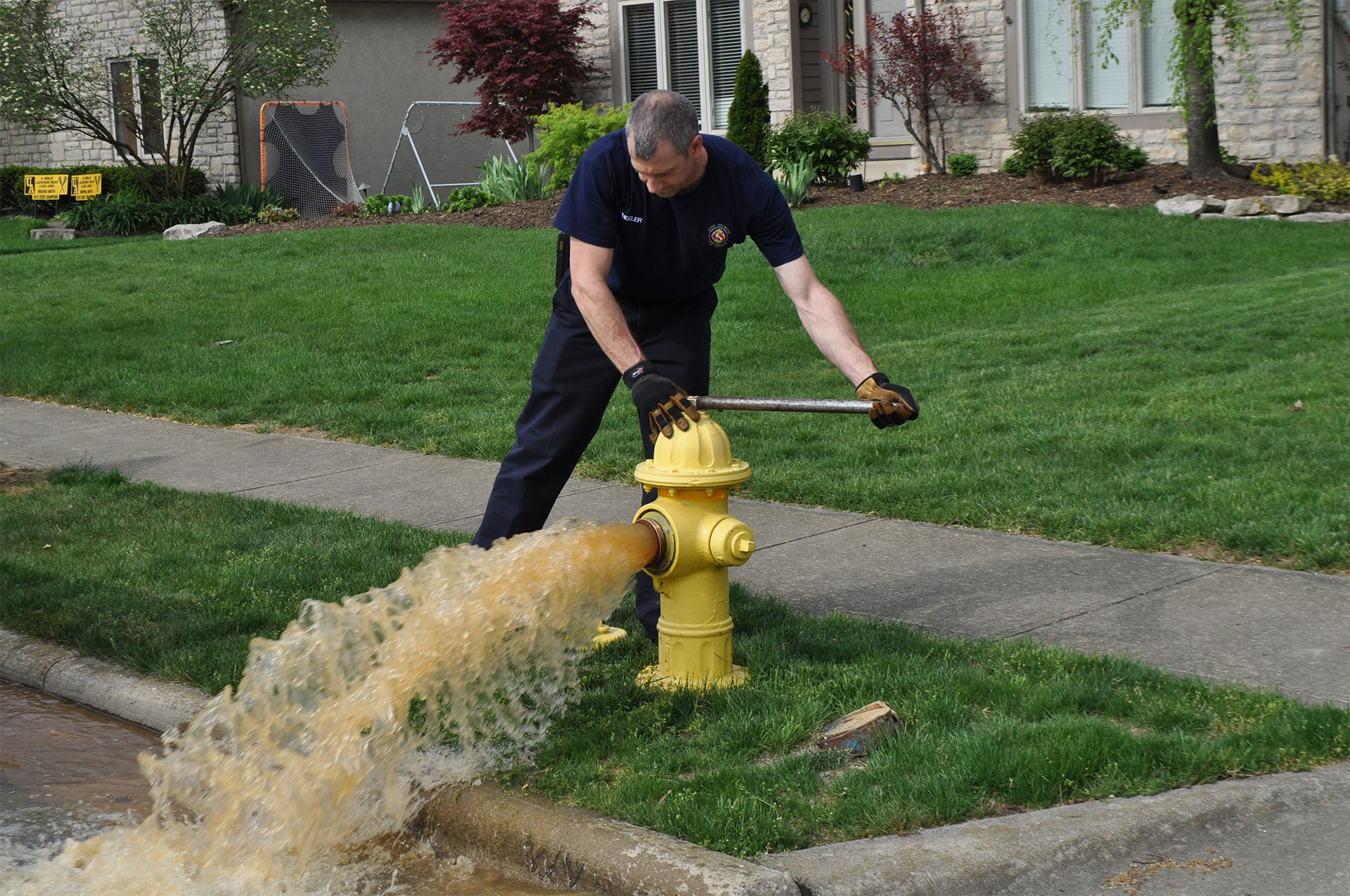 Spring Fire Hydrant Flushing
In order for our Fire Division to be ready to respond fully to a fire emergency at a moment's notice, the testing of our City's hydrants must be conducted on a regular basis. This not only ensures the fire hydrant system has the adequate flow and pressure needed to fight a fire, it also flushes out iron deposits and sediments that can build up over time in the pipes.
Representatives from the Fire Division began the fire hydrant flushing process between the hours of 8 am-6 pm weekdays, on April 26. The process typically takes approximately two weeks to complete but has been slightly extended into the week of May 10 to complete the following three zones: 71-A; 71-B; 71-C. Work should be completed by the end of Wednesday, May 12.
While most residents will notice no difference in their water supply, a few could experience water discoloration as a result of flushing activity. To help residents prepare, the City posts a flushing schedule and corresponding map on its website each year, so that residents know when to expect activity in their neighborhood.
Please refrain from doing laundry on the day hydrants are flushed in your area. Before resuming laundering, partially fill washers until the water runs clear. Run a sample of water into a transparent container to check for settling or discoloration. Once the water is clear, the washer can be spun out to drain the tub for a normal laundry load. Turn on all faucets and allow water to run until it appears clear. Some may experience staining of clothes despite these notices. Clothes should be kept damp or wet to prevent the stains from setting. "Rust-removers" or "rust fighters" are carried among cleaning products at grocery and hardware stores.
If you have rusty water and it is not during the designated time for hydrant flushing, call the Columbus Water Division (614-645-7788) to see if there is a water main break or construction work in your area.