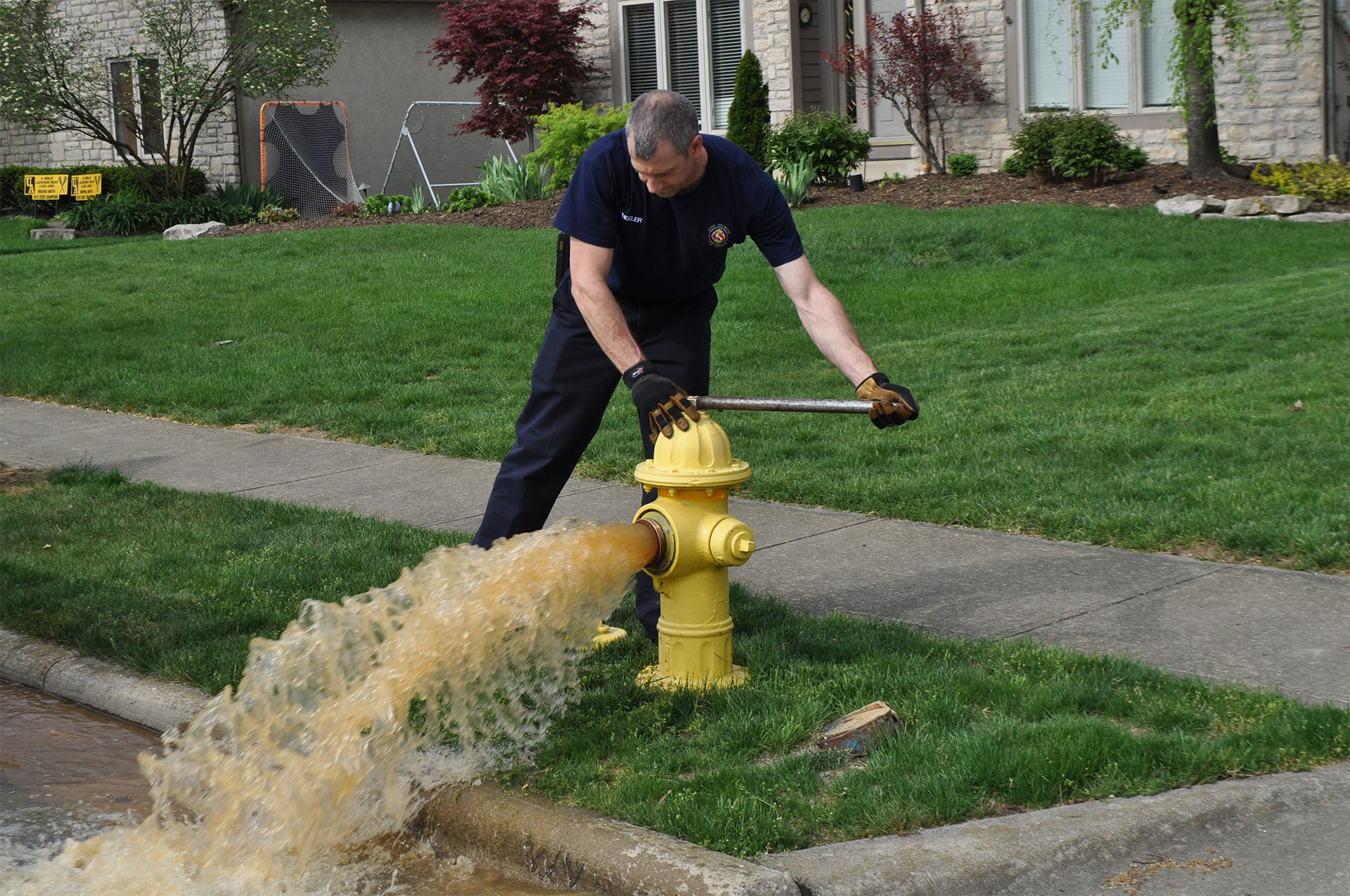 Spring Fire Hydrant Flushing
The Upper Arlington Fire Division will be conducting fire hydrant flushing operations beginning the week of April 25. This annual test is part of a fire hydrant maintenance program that keeps hydrants in operable condition and identifies any deficiencies that require repair.
Hydrant flushing will take place weekdays between 8 am and 6 pm. Regular updates on where crews are working will be shared on the City's website (this includes a map), and via the City's social media platforms. Households are also sent a reminder via the ALERT Franklin County notification system at the beginning of the program.
Most residents will notice no difference in their water supply, but a few could experience water discoloration after flushing has taken place in their area. Please refrain from doing laundry on the day hydrants are flushed in your area. Before resuming laundering, partially fill washers until the water runs clear. Run a sample of water into a transparent container to check for settling or discoloration. Once the water is clear, the washer can be spun out to drain the tub for a normal laundry load. Turn on all faucets and allow water to run until it appears clear. Some may experience staining of clothes despite these efforts. Clothes should be kept damp or wet to prevent the stains from setting. "Rust-removers" or "rust fighter" cleaning products carried s at grocery and hardware stores may be usefull in cleaning stained clothing items.
Additional details about the fire hydrant maintenance program can be found by clicking here.