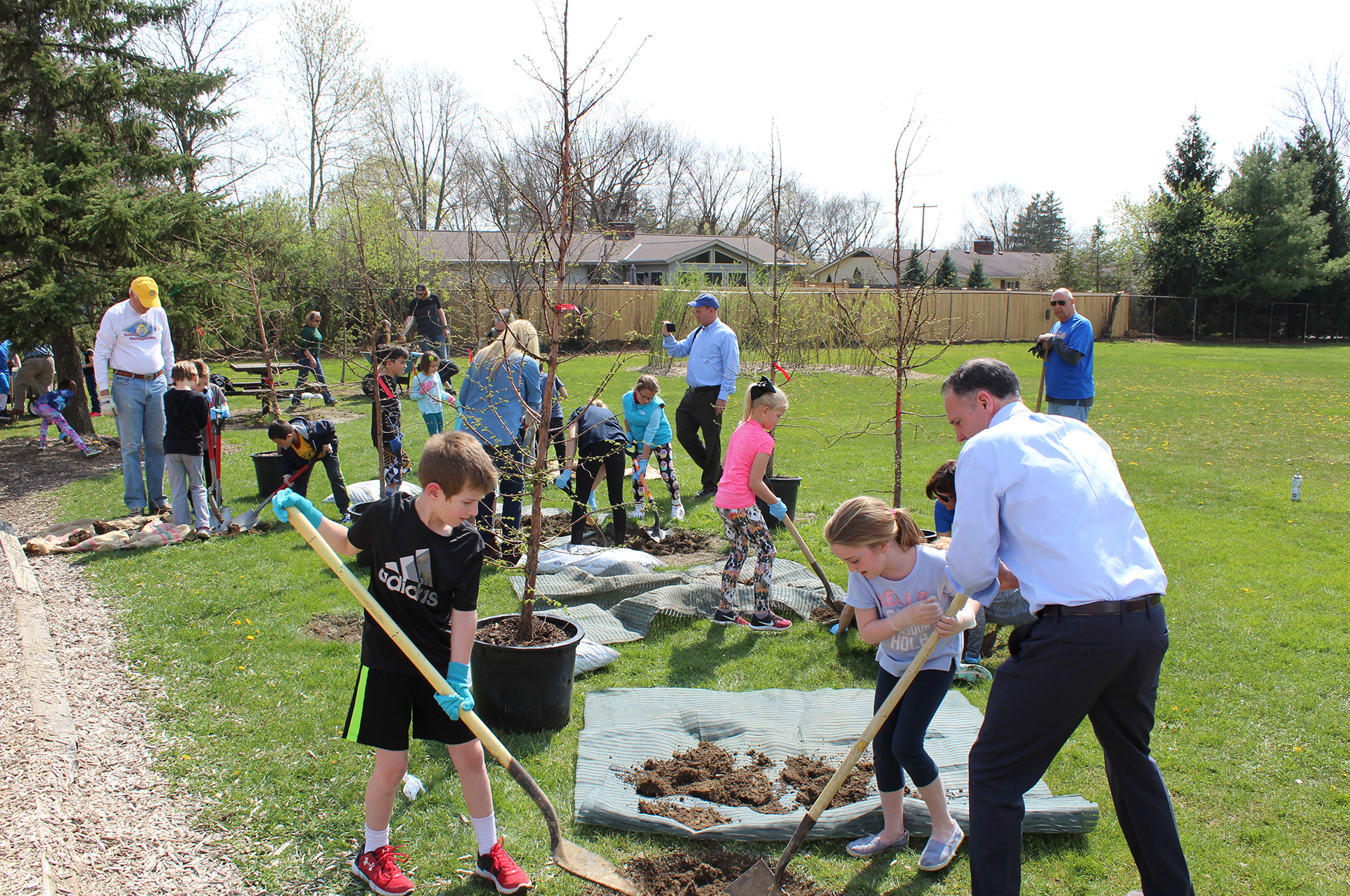 10 am, Friday, April 29
Northwest Kiwanis Park
The benefits that trees bring to our communities are extensive. Trees beautify our streets and parks, they filter the air, they help cool temperatures in the hot summer sun, they connect us with nature and they contribute to healthier lifestyles.
The Arbor Day Foundation's Tree City USA program provides communities with a four-step approach for expanding and maintaining their "urban" forests. This includes the establishment of a tree board or department, a tree ordinance, a commitment to spend at least $2 per capita on urban forestry, and promoting the benefit of trees annually through an Arbor Day celebration.
A quick glance at our neighborhoods and parks tells you that Upper Arlington is committed to sustaining a healthy urban forest, and it should come as no surprise that the City has been a proud Tree City USA since 1990.
A dedicated team of professionals in our Parks & Forestry Division, guided in part by the resident volunteers who make up the City Tree Commission, manages and maintains an extensive inventory of trees along our streets, in our parks and at other public facilities. The division's webpage features information for residents on the various programs that support and celebrate the community's trees – from an overview of the City's Street Tree Program to self-guided Tree Treks in several of our parks.
And, of course, each year the division coordinates an Arbor Day tree planting ceremony.
This year's Arbor Day Ceremony is scheduled for 10 am on Friday, April 29 at Northwest Kiwanis Park, for the planting of an Oak tree – the first of more than 150 trees to be planted at the park as part of a reforestation effort that will replace a dying grove of Ash trees that had become overgrown with invasive plant species such as honeysuckle.
Students from Burbank Elementary School and members of the Kiwanis Club of Northwest Columbus will join with representatives from City Council, the City Tree Commission and the Administration, and we invite residents to join in the celebration.
For more on the City's urban forestry program, click here.