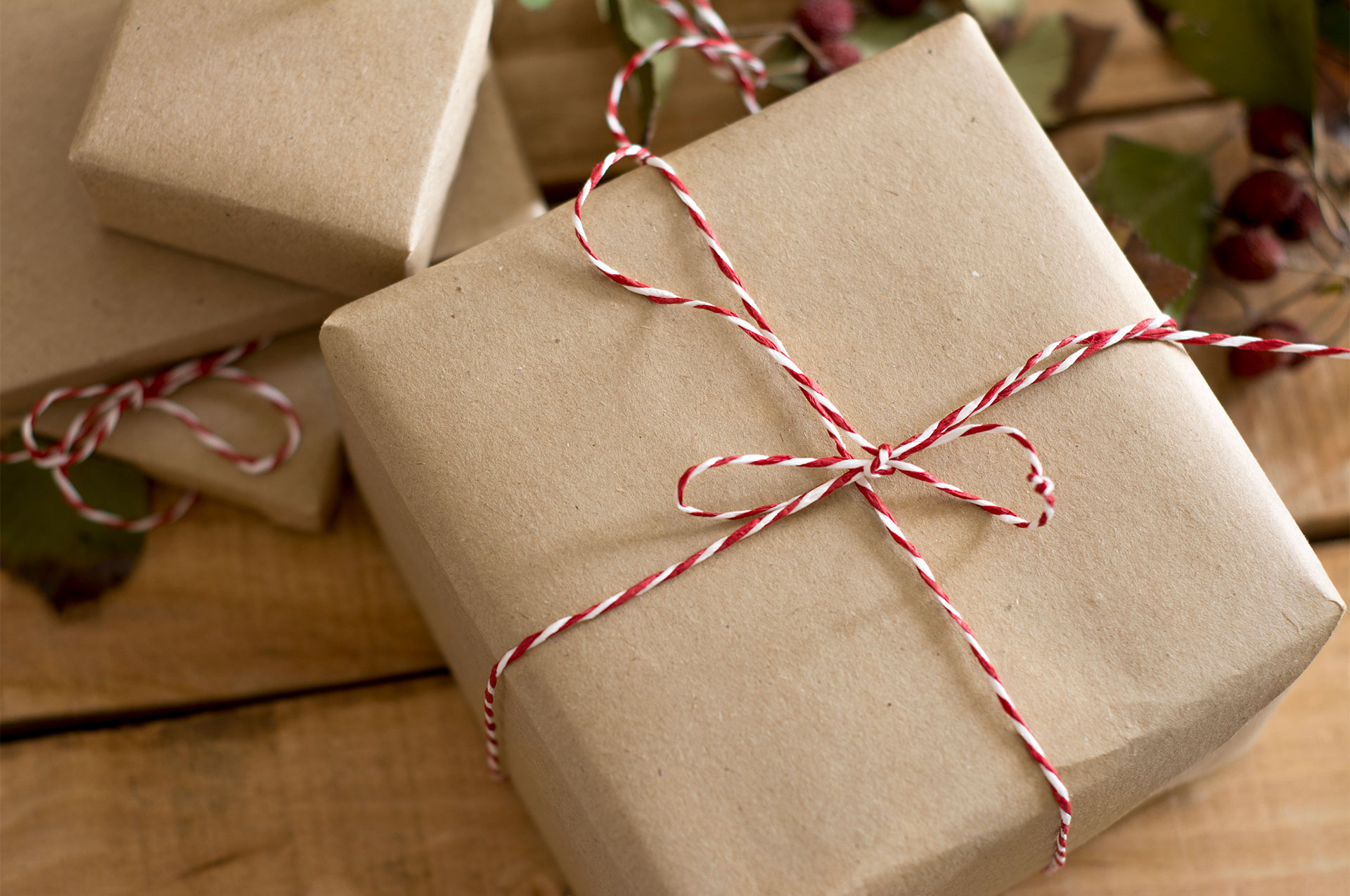 Holiday Recycling Programs
The holiday season is a time for gathering to exchange gifts and enjoy meals with family and friends. A side product resulting from all the merriment each year is trash – lots of it. Read on for a summary of options for diverting various items from the landfill in the weeks ahead.
Holiday Lights Recycling Program
Available Through February 3
Following the holidays, the City is offering a holiday light recycling program. Bins are available at the Municipal Services Center, 3600 Tremont Road, at the rear of the building, near the food composting containers. This environmentally friendly program offers residents an alternative to sending strands of holiday lights to the landfill. Lights only please, no bags or other material. Light strands should never be placed in the blue recycle containers as they are considered "tanglers" and can cause major issues within the recycling facility. String lights are also accepted year-round at our e-waste collection site, located at 4100 Roberts Road.
Christmas Tree Collection
The City's Solid Waste provider, Local Waste, will collect live Christmas trees on your regular collection day as part of the yard waste collection program. Remove all decorations and place trees (do not place in bags) at the curb by 7 am. If the tree is eight feet or taller, please cut it in half.
Food Waste Composting Program
The City's food waste composting program features three locations, making it more convenient for residents to divert food scraps from the landfill and put them to use as compost. Just collect food scraps in a lidded container of your choice, then bring them to any of our locations, where you will find clearly marked, lime-green containers:
Municipal Services Center, 3600 Tremont Road
Amelita Mirolo Barn, 4395 Carriage Lane
Fancyburg Park, 3375 Kioka Avenue
Program Rules:
Food waste ONLY
DO NOT use plastic bags! BPI Certified compostable liners ONLY
Please DO NOT overfill the containers
Close the lids on the green bins when finished
If you have questions about this program, contact our Public Works Division, at 614-583-5350.
Residential e-Waste Drop-off Location
Public Service Center, 4100 Roberts Road
The offers a convenient location for recycling electronic waste (e-waste). Items can be dropped off Monday-Friday, 7 am-4 pm at the Public Service Center, located at 4100 Roberts Road.
Accepted items include:
Office equipment and computer accessories, such as computers and laptops, cell phones; keyboards, speakers, printers and copiers
Small appliances, such as toasters, microwaves and coffee makers
Household electronic items, such as cameras, video game systems, digital clocks, battery powered toys and power tools.
Please do not discard e-waste in your household trash. To view the full list of accepted items, click here. If you have any questions or need additional information, contact our Public Service Department at 614-583-5350 or [email protected].