The Upper Arlington Mayor's Court serves as the judicial branch of the City of Upper Arlington. The Mayor's Court staff (Clerk of Court and Deputy Clerk of Court) also functions as the Violations Bureau, collecting payments for violations that do not require a court appearance. The Clerk's office keeps abreast of changes in pertinent laws and regulations, and strives to enhance day-to-day operations with all persons associated with the court.
---
CLERK OF COURTS
The Mayor appoints the Clerk of Court, Craig Stevens.
The Clerk supervises a court volunteer program to assist with the weekly court sessions. Volunteers check defendants in for court and escort the defendants from the courtroom to the Clerk of Court's office. This dedicated team of volunteers is vital to the smooth operation of Mayor's Court.
ONLINE PAYMENT & CASE DETAILS
When trying to locate a traffic ticket, please only input the numbers provided. The letters "UA" should NOT be included at the beginning of the ticket number. When trying to locate a parking ticket, please include the letter "P" with the ticket number.
TO PAY YOUR TICKET: Once your ticket is found using the search box below, please click on the underlined case number to preview your ticket invoice. From there you will gain access to the payment portal.
Please note: Proof of insurance is required at the time of payment, if you did not provide it at the time of the stop. If paying over the weekend or after office hours, proof of insurance is required by 9 am the next business day. You can fax this to 614-442-4044 or email to [email protected].
If you are paying online and the case is in "warrant status," you must contact the Clerk of Court's Office immediately at 614-583-5060 Monday through Friday, 8 am-5 pm excluding holidays to advise the payment has been made. If you are paying after hours, on the weekend or a holiday, you must contact the Upper Arlington Police Desk immediately at 614-583-5160 to advise the payment has been made.
Failure to advise the Clerk of Court's Office and/or the Police Division of payment being made, will result in the warrant remaining active and therefore may result in your arrest.
WE ACCEPT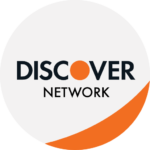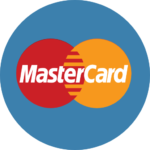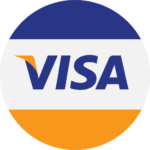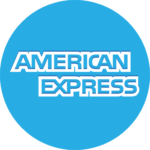 c

Expand All
C

Collapse All
You may have an attorney represent you at trial if you wish, but you do not have to have one present.
Your subpoena should have contact information and the case number. You are required to appear pursuant to the subpoena.
The prosecutor will be able to discuss your case with you in court. If you need to contact the prosecutor, call 614-583-5020. Have your case number available.
MAYOR'S COURT/TRAFFIC VIOLATIONS FINES & FEES
VIOLATION
CODE
AMOUNT OWED
Speed - school zone
353.05(B)(1)
$165
Speed - less than 25 miles over limit/Assured Clear Distance
353.05(A), 353.05(B)(2)–353.05(B)(9), 353.06–353.07, 351.12
$125
No turn on red/Traffic control devices/Stop sign
335.02, 335.04, 351.08
$125
Turn violations, Lane violations
351.01–351.07, 351.09–351.11, 351.13–351.16
$115
Equipment Violations
359.02–359.09, 359.11–359.19, 359.21–359.24
$95
Expired Operators License less than 6 mos.
355.01(A), 355.01(C)(1)
$115
Starting & Backing/Fail to Yield
351.17–351.24, 351.26–351.34, 351.36–351.37, 351.39–351.45
$115
Fail to Control
353.04
$115
Text Messaging While Driving
353.13
$155
Dr. on Closed Highway/Brake Equip/Unsafe Veh/Secured Loads
351.32, 359.20, 359.01, 361.08
$115
Occupant Restraining Device (Seat Belt)
359.25(B)(1)-Operator
359.25(B)(2)-Passenger
$56 (O)
$46 (P)
Fail to Display Plates/Expired Plates
355.08(A), 355.08(E)
$105
If your violation code does not appear on the list, or you have been cited for more than one violation, please call 614-583-5060 between the hours of 8 am and 4:30 pm Monday–Friday. If not paid on or before the court date, add $20.00 to amount owed.