We all missed our traditional Labor Day Arts Festival in 2020 and we are excited to announce we will be moving forward with this year's event! We are working hard to develop a plan for a safe and fun event. While festival may look slightly different this year, we know we will have great artwork by artists invited to the 2020 show, a live performance stage, food trucks and refreshment vendors and an adapted art activities area! More details to come. Keep an eye out on social media and the City's website for more information. We look forward to seeing everyone at this year's event! 
Since 1966, the Upper Arlington Labor Day Arts Festival has celebrated and shared the arts with the community and region within a beautiful park setting. Each year, more than 20,000 visitors flock to Northam Park on Labor Day to immerse themselves in hands-on art activities, interactive performances, live music, and the opportunity to explore and purchase fine art and fine craft work from some 150 artists working in a variety of media including paintings, photography, jewelry, pottery, sculptures and mixed media.
The Festival is made possible through the hard work of City Staff, a dedicated Coordinating Committee, a cadre of some 100 community volunteers, and the financial and in-kind support of our event sponsors.
Check back for an updated list of artists exhibiting in this year's Festival. All artists invited to the 2020 show have been invited back to exhibit this year. Visit our YouTube playlist for a sneak peek of the invited artists! The final list of attending artists will be updated in August.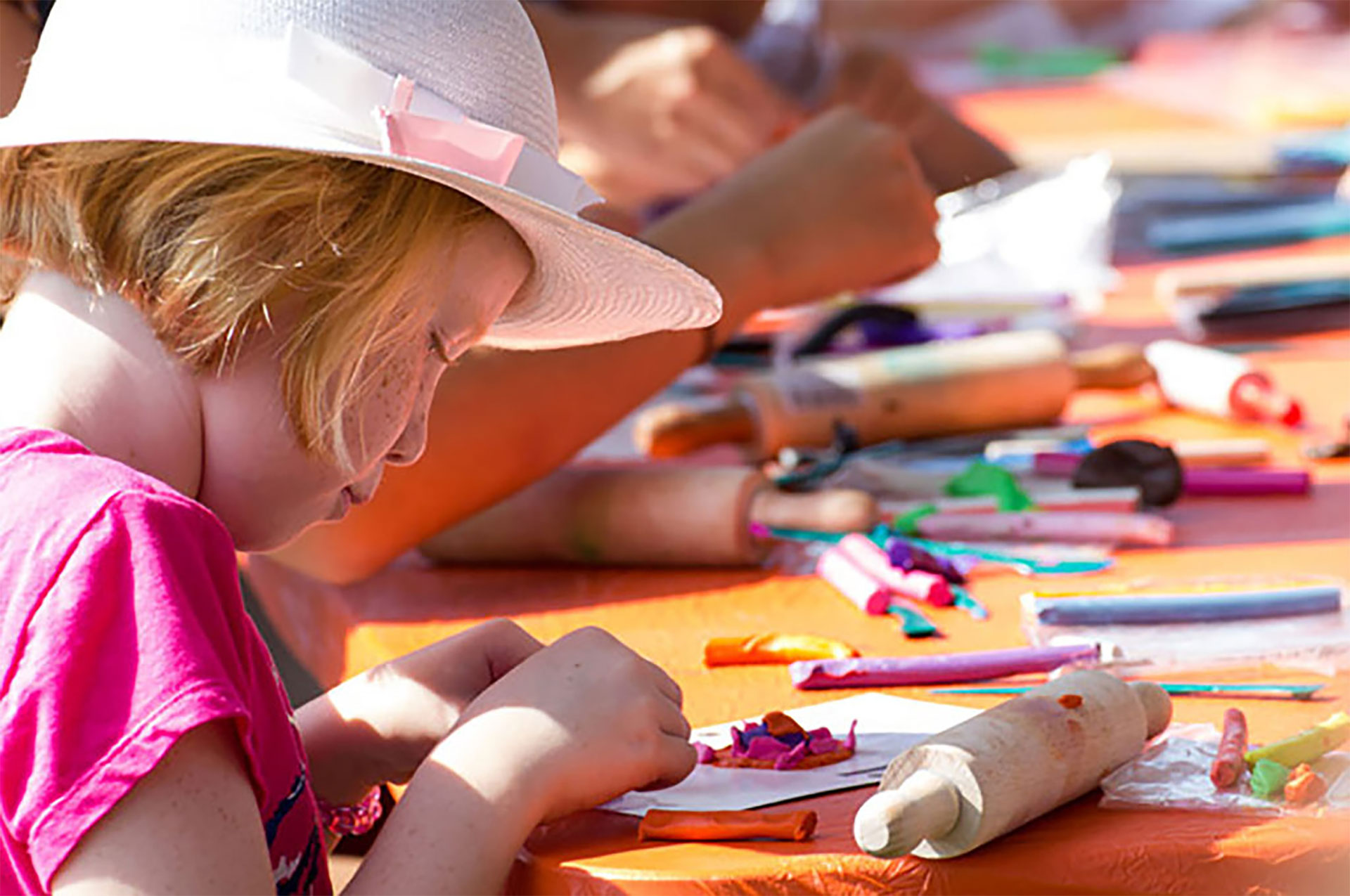 The Art Activities Area will look different this year to allow for social distancing and a safe event. Check back for updated information. If you are interested in being an art activities vendor at this year's event please contact Jodi Osborne at [email protected] or 614-583-5312.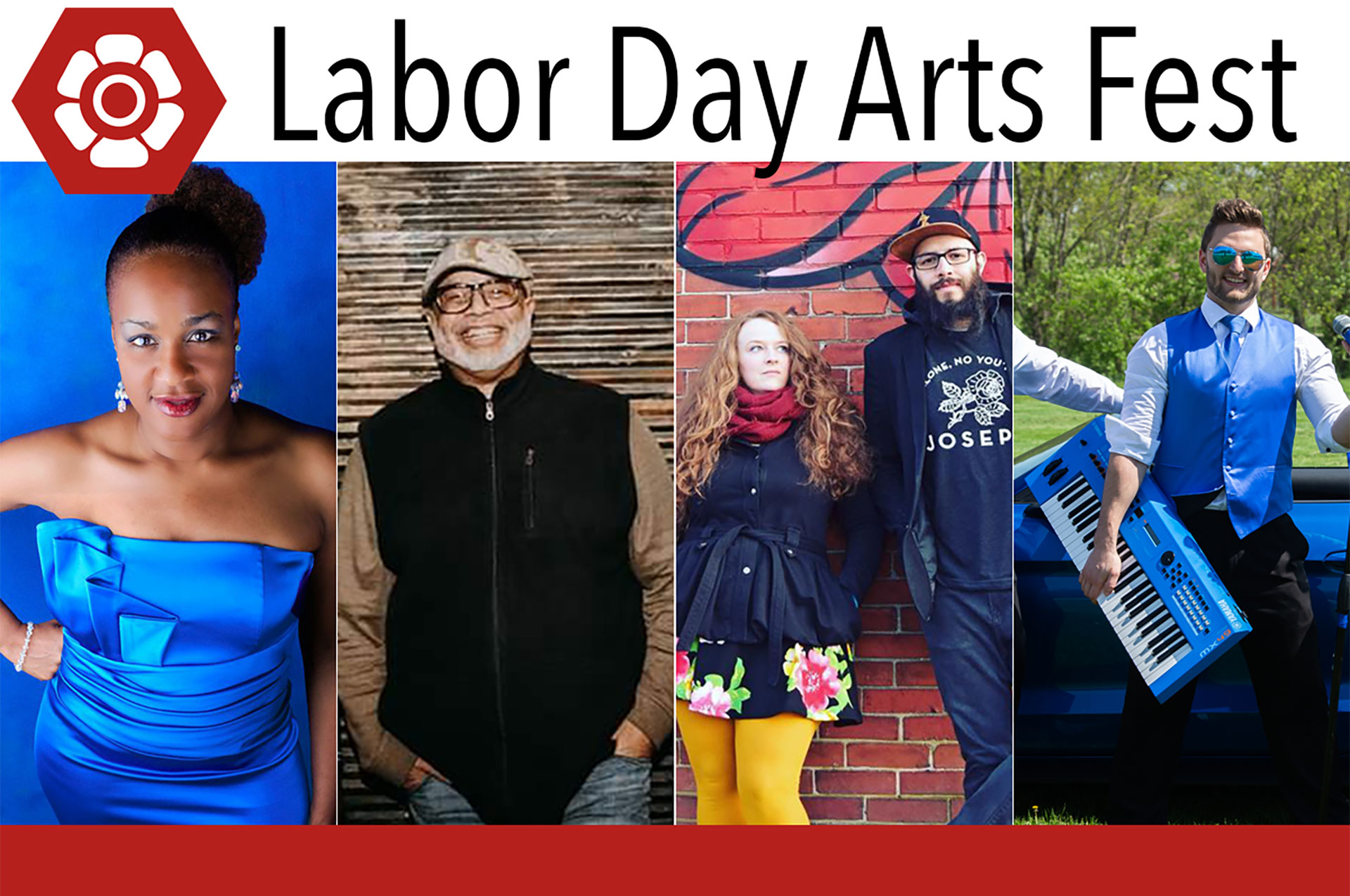 This year's Labor Day Arts Festival will feature one performance stage centrally located at Northam Park.  We have some great bands scheduled to perform!  See below for the lineup.
10 am – 10:30 am
Upper Arlington's Marching Band will kick off this year's Festival by marching and playing throughout Northam Park
10:30 am – 11:30 am
Dr. E  |  R&B Soul
//giveusfreerecords.com/
12 pm – 1 pm
fo/mo/deep  |  Jazz
//www.fomodeep.com/home
1:30 pm – 2:30 pm
The Castros  |  Indi Folk
//www.facebook.com/TheCastrosMusic
3 pm – 4 pm
The Blue Leaf's  |  Classic Rock
//www.facebook.com/TheCastrosMusic
Are you interested in sponsoring this year's Labor Day Arts Festival? Several sponsorship opportunities are still available. Please contact Jodi Osborne at [email protected] or 614-583-5312 to discuss sponsorship opportunities.
CONTACT CULTURAL ARTS DIVISION