Since 1966, the Upper Arlington Labor Day Arts Festival has celebrated and shared the arts with the community and region within a beautiful park setting. Each year, more than 20,000 visitors flock to Northam Park on Labor Day to immerse themselves in hands-on art activities, live music, and the opportunity to explore and purchase fine art and fine craft work from some 150 artists working in a variety of media including paintings, photography, jewelry, pottery, sculptures and mixed media.
The Festival is made possible through the hard work of City Staff, a dedicated Coordinating Committee, a cadre of some 100 community volunteers, and the financial and in-kind support of our event sponsors.
2022 Festival Date and hours:
Monday, September 5 | 10 am – 4 pm
Location:
Northam Park | 2070 Northam Road
Artist application deadline February 11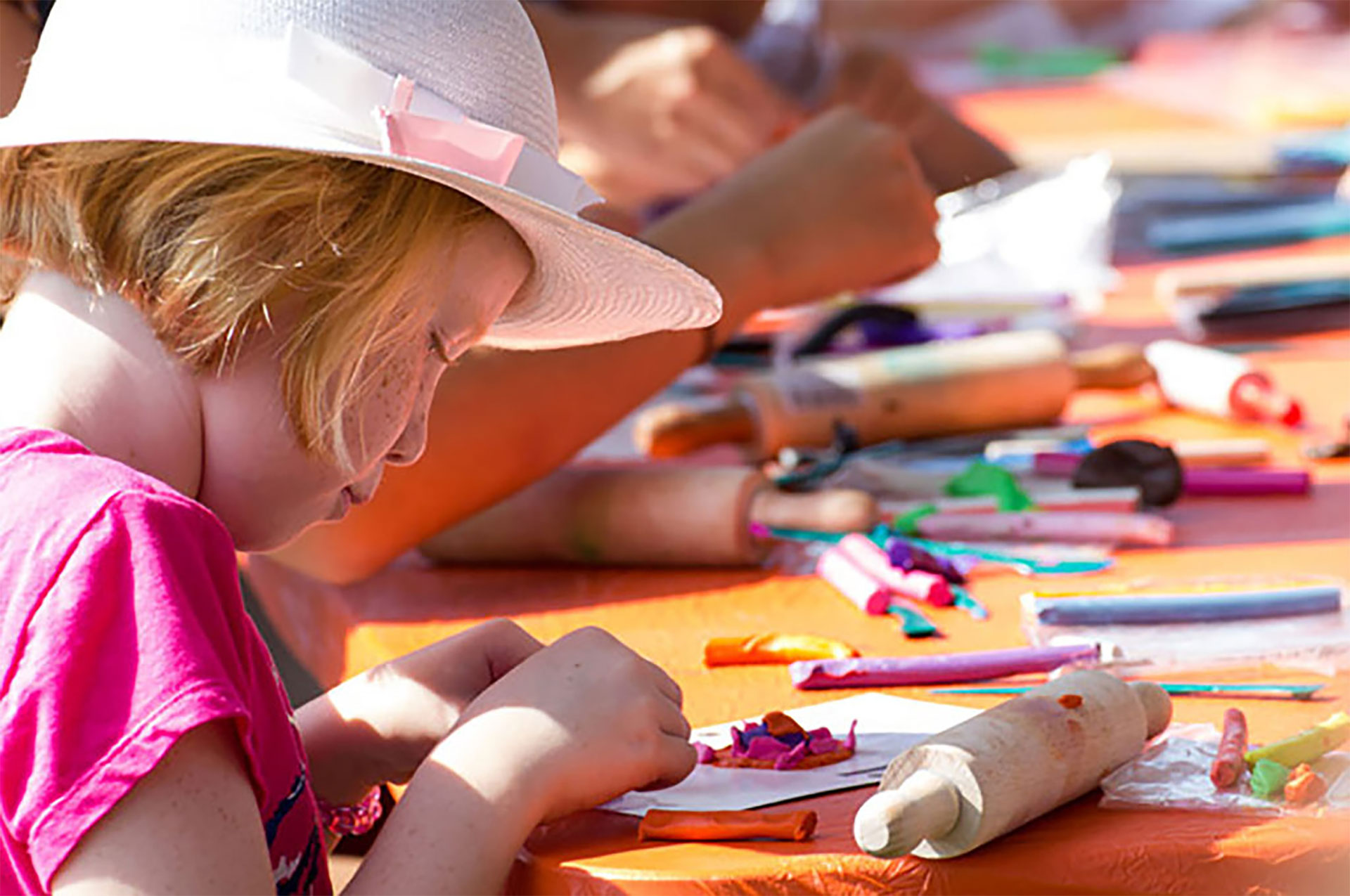 The Art Activities Area will look a little different in 2021 to allow for social distancing and a safe event. Here is how it will work:
Stop by the Art Activities Tent located near ball diamond 4 and select a free, pre-made art activity kit provided by various vendors including the UA Libraries, Cover to Cover and Musicologie.
Head to a table as a family or group and independently complete your art activity. General art supplies will be provided at each table and volunteers available for any assistance. All children must be supervised by a parent or guardian.
One family or group per table and one kit per person at one time. Kits available for all ages!
Please release your table for another family or group once you have completed your art activity.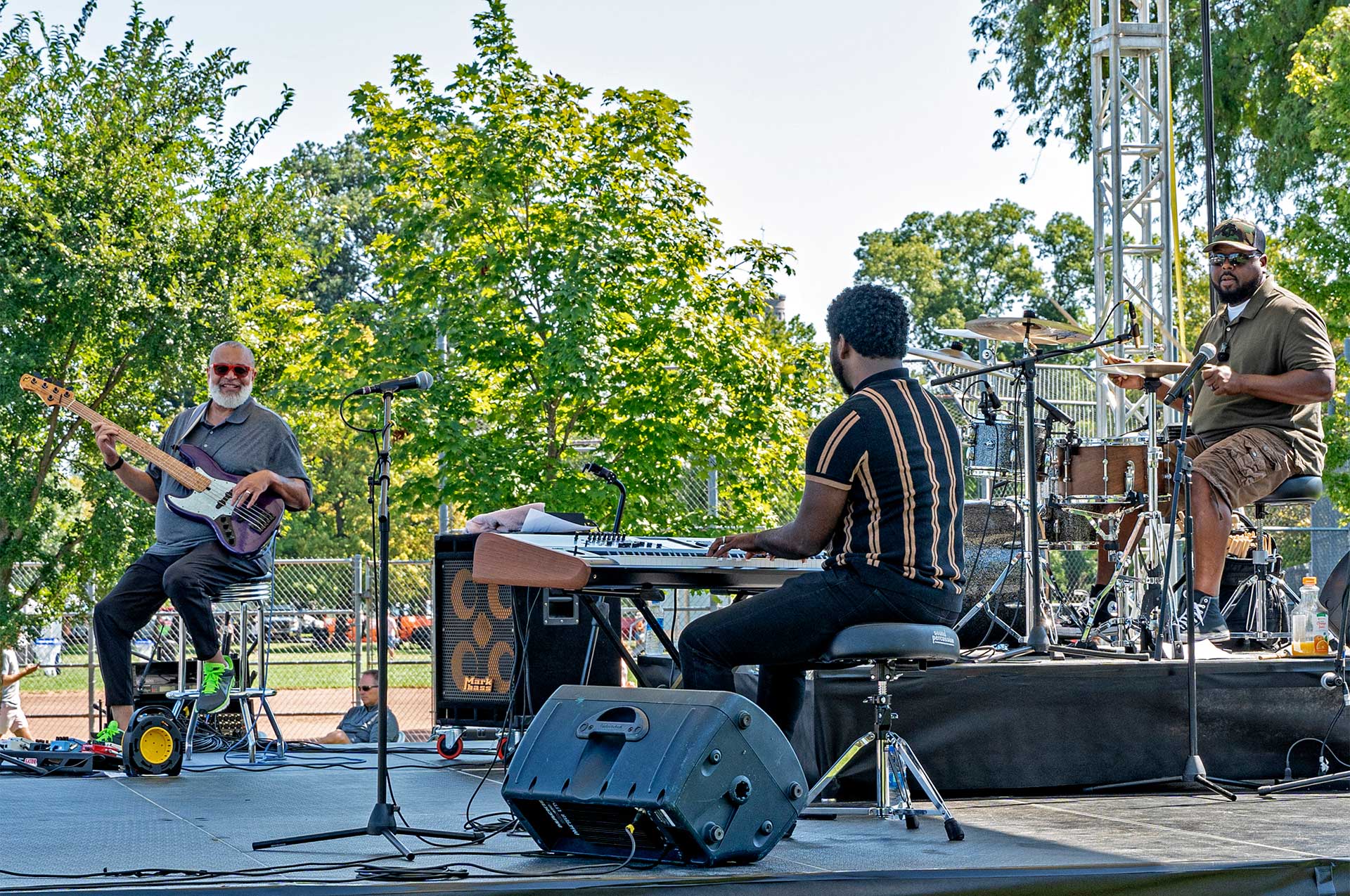 Performing Arts is a key component to Festival every year and we are seeking talented performers to take the main stage. A jury process will take place to select performers for this years event. Bands will be selected the first of January. Band and Performing Art application deadline is January 9.
2021 Festival Host & Sponsor
We invite you to elevate your business presence in Upper Arlington by partnering with us as a Labor Day Arts Festival sponsor. We offer a range of sponsorship levels that provide extensive exposure for your business and help build your brand as a proactive supporter of community programming. Please contact Jodi Osborne at [email protected] or 614-583-5312 to discuss sponsorship opportunities.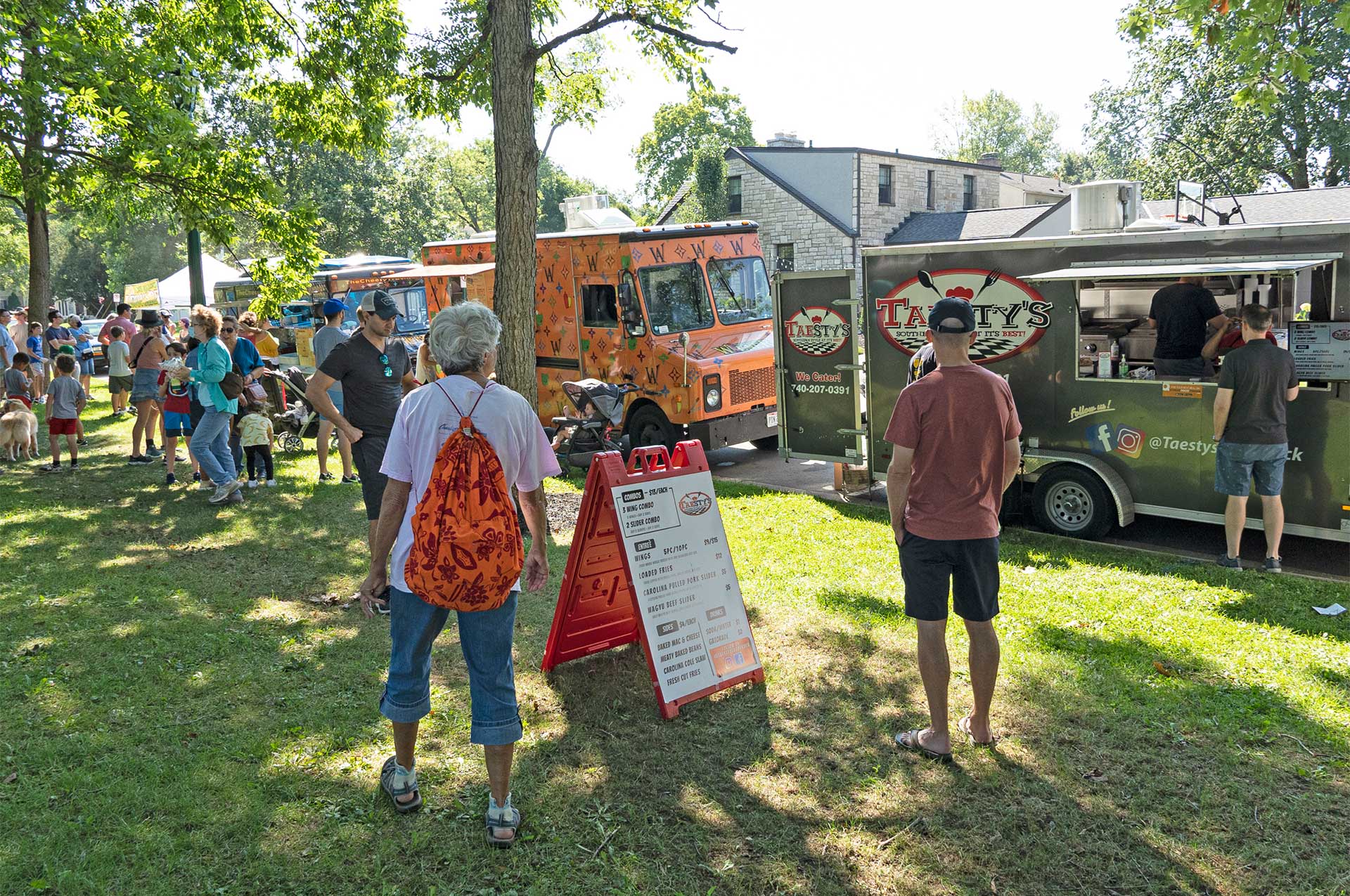 Festival would not be enjoyable without some great eats for attendees to enjoy! Help us feed our guests at Festival by applying today. Applications will be reviewed and approximately 15 vendors will be selected to serve at our event. Food and Refreshment vendor application is January 9.
Be a part of the art in Upper Arlington and help make this year's event possible! Earn community service hours (if needed), meet new friends and receive a fashionable Labor Day Arts Festival t-shirt. Various shifts available. Click here to sign up for a volunteer spot: //www.signupgenius.com/go/508084da9a72aabfb6-2021
OPPORTUNITY
DESCRIPTION
SHIFTS AVAILABLE
Artist Check-In
Help artists register as they arrive to setup for the Labor Day Arts Festival. Give artists a warm welcome, hand them their packet, and run through everything they need to know about festival. Don't worry, we will give you a cheat sheet! Help hang booth signs on artist's booths once their tents are setup.
Sunday: 11:45 am–3 pm
2:45-6 pm
Monday: 6:45–10 am
Packing Artist Breakfast
On Monday morning, we will offer a grab and go breakfast to our artists. Help us pack breakfast for artists to enjoy the next morning.
Sunday: 1–3 pm
Artist Breakfast
Greet artists and make them feel welcome as you help distribute packed breakfast and coffee before the start of Festival. Help tear down breakfast items before the start of the event.
Monday: 6:45–10 am
Artist Booth Sitter and General Volunteer
Age 16+. Throughout the festival, artists will need restroom and lunch breaks. During this time, volunteers will offer relief to artists by watching their booth. No sale transactions will take place during booth sitting. Simply inform visitors that artist will be back shortly. These volunteers will also assist with a wide range of tasks including keeping the festival grounds clean, clearing and cleaning tables and help with distributing ice to refreshment vendors.
Monday: 10 am–1:30 pm
1–4:30 pm
Art Pick-Up
Age 16+. This year we are offering an art pick up service to all Festival attendees. When purchasing a large work of art, attendees can utilize this service to pick up their artwork after they are finished enjoying Festival. Staff members will deliver purchased artwork to a tent setup in front of the library where volunteers will monitor the artwork, check purchase tickets, and help customers load the artwork in their vehicles upon pickup.
Monday: 9:30 am–1:30 pm
1-5 pm
Information Booth
Age 18+. We have two information booths at Festival where Festival Guides are distributed, directions are given, and assistance is provided. You will be provided with all the information you need to answer any questions that arise. Previous knowledge of Festival preferred.
Monday: 9:30 am–12:45 pm
12:30-4 pm
Art Activities
Help distribute art kits to families, clean tables in between activities and restock art supplies. Engage with children and families to insure they have an experience of a lifetime creating one of a kind works of art!
Monday: 9:30 am-1:30 pm
1:15-5:15 pm
Festival Setup and Teardown
Age 16+. Festival would not be possible without a strong setup and tear down crew! Help distribute and setup tables and chairs and distribute supplies. This opportunity does require lifting heavy objects and walking a lot.
Sunday: 12 pm – 3 pm (set-up)
Monday: 7 am – 10 am (set-up)
3:45 pm – 6 pm (teardown)
The Labor Day Arts Festival would not be possible without a dynamic team of staff and volunteers. The Coordinating Committee begins work on planning Festival months in advance and put many hours into making sure the event runs smoothly. THANK YOU to the Coordinating Committee and volunteers for their generous donation of time and talents! For more information on volunteering for the Labor Day Arts Festival, please contact Jodi Osborne at [email protected] or 614-583-5312.
Coordinating Committee Members
Arts Activities Area:
Annamarie Carlson, Eric Ralph, Kathleen Coughlin
Artist Management:
Diane Haddad, Kristan Hastrich, Judy Yesso
Logistics:
Amy DiFrischia, Matt Stewart, Sam Simmons
Performance:
Martin Spencer, Ron Johnson
Promotions and Sponsorship:
Emma Speight, Rebecca Kemper, Shradha Parekh
Refreshments:
Barry Baughman, Sarah Krosse
Volunteers:
Eliese Kendrick, Trudy Krisher
Accessibility:
Patrick Monaghan
CONTACT CULTURAL ARTS DIVISION