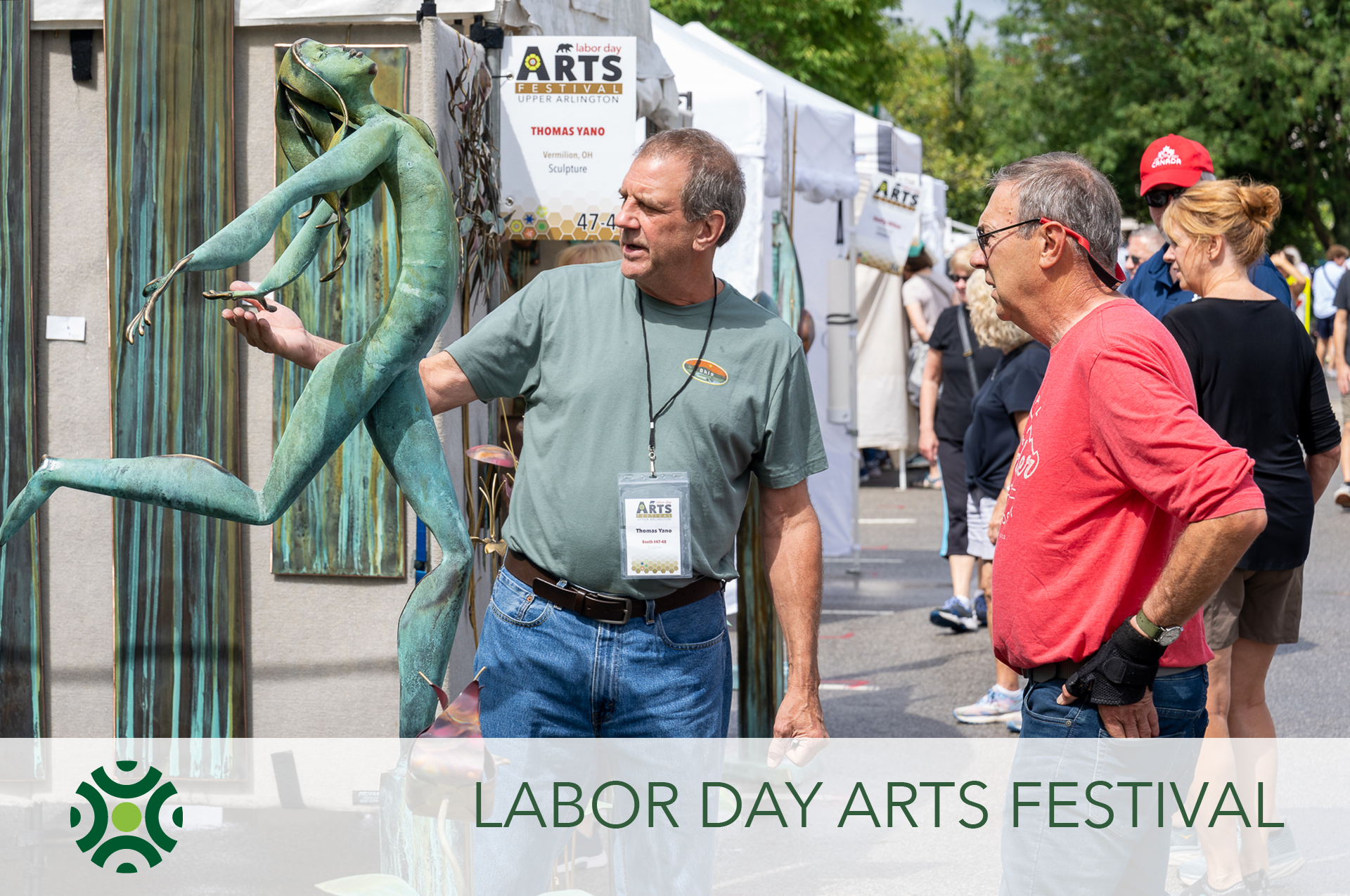 Since 1966, Upper Arlington Labor Day Arts Festival has celebrated and shared the arts with the community. Each year, more than 15,000 visitors flock to UA on Labor Day. Visitors immerse themselves in hands-on art activities, live music as part of the UA Performance Series, and the opportunity to explore and purchase fine art and fine craft work. Around 120 artists will be there who work in a variety of media including paintings, photography, jewelry, pottery, sculptures and mixed media. 
The Festival is made possible through the hard work of City Staff, a dedicated Coordinating Committee and a cadre of some 100 community volunteers. Interested in being a part of the Coordinating Committee? Reach out to Jodi Osborne, Arts Manager at [email protected].
2023 FESTIVAL DATE AND HOURS:
Monday, September 4 | 10 am–6 pm
FREE Admission
LOCATION:
Northam Park/Tremont Road
2850 Tremont Road
Upper Arlington, Ohio 43221
This year's event will be hosted adjacent to Northam Park in the Tremont Parking Lot and along Tremont Road.  Thanks to the Upper Arlington Public Library, part of this year's event will also take place in the atrium of the Tremont Library (no library services).  The following will be located inside the library:
Art Exhibit by Learning Never Ends
Reading Garden Performance Stage
Art Activities
Restrooms
Baby Changing and Nursing Station
Sensory Room
Air conditioned space to cool down
HOW TO GET TO THE FESTIVAL
Shuttles: Park at the Wellington School (3650 Reed Rd) and hop on a shuttle for an effortless ride to the Festival. Shuttles will be running about every 15 minutes from 9:30 am-6:30 pm.
Bike: Free bike valet service is offered for your convenience. The bike valet is located on the corner of Tremont Rd and Dorset Rd.
CoGo Bike Share: Don't have a bike? Grab a bike at any of the CoGo Bike stations and ride to the Tremont Center station.
Ride Share: The best drop-off zones include the intersections of Tremont and Northam or Tremont and Ridgeview.
COTA Bus: Stop ID: 2853/3781 – Northwest Blvd & Northam Rd Bus Line 3 – Approximately 10 minute walk down Northam Rd.
Handicap/Accessible Parking: Spots will be reserved at the Tremont Center (parking lot across from Northam Park). Patrons can access the lot from Redding Rd.
Parking: Street parking available throughout the neighborhood.
Road Closures:
Tremont Rd between Farleigh Rd and Northam Rd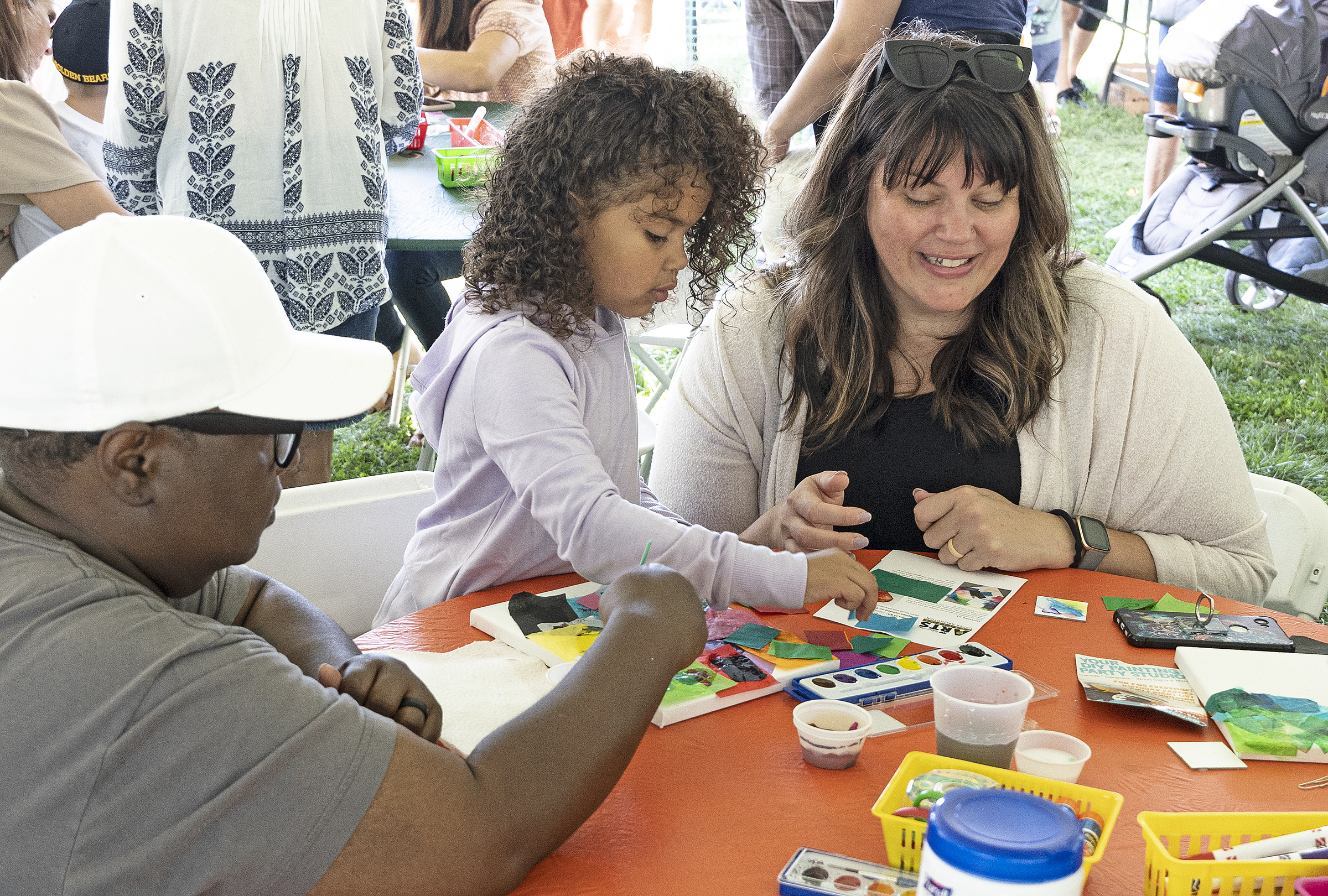 The Art Activities Area this year will be located in the Tremont Parking Lot near Tremont Elementary and next to the Main Performance Stage. Bring your whole family and get creative with a variety of hands on activities. No previous art experience required! All activities are free.
OHIO CRAFT MUSEUM: Woven Bracelets and Bookmarks
UAHS AAPI ASSOCIATION: Chinese Calligraphy and Guzheng Performance
LEARNING NEVER ENDS: Keychains and Popsicle Stick Mural
DUBLIN AREA ART LEAGUE: Artist Exchange Cards and Collage Art facilitated by Donna Gleditsch
CARICATURE ARTIST
FACEPAINTING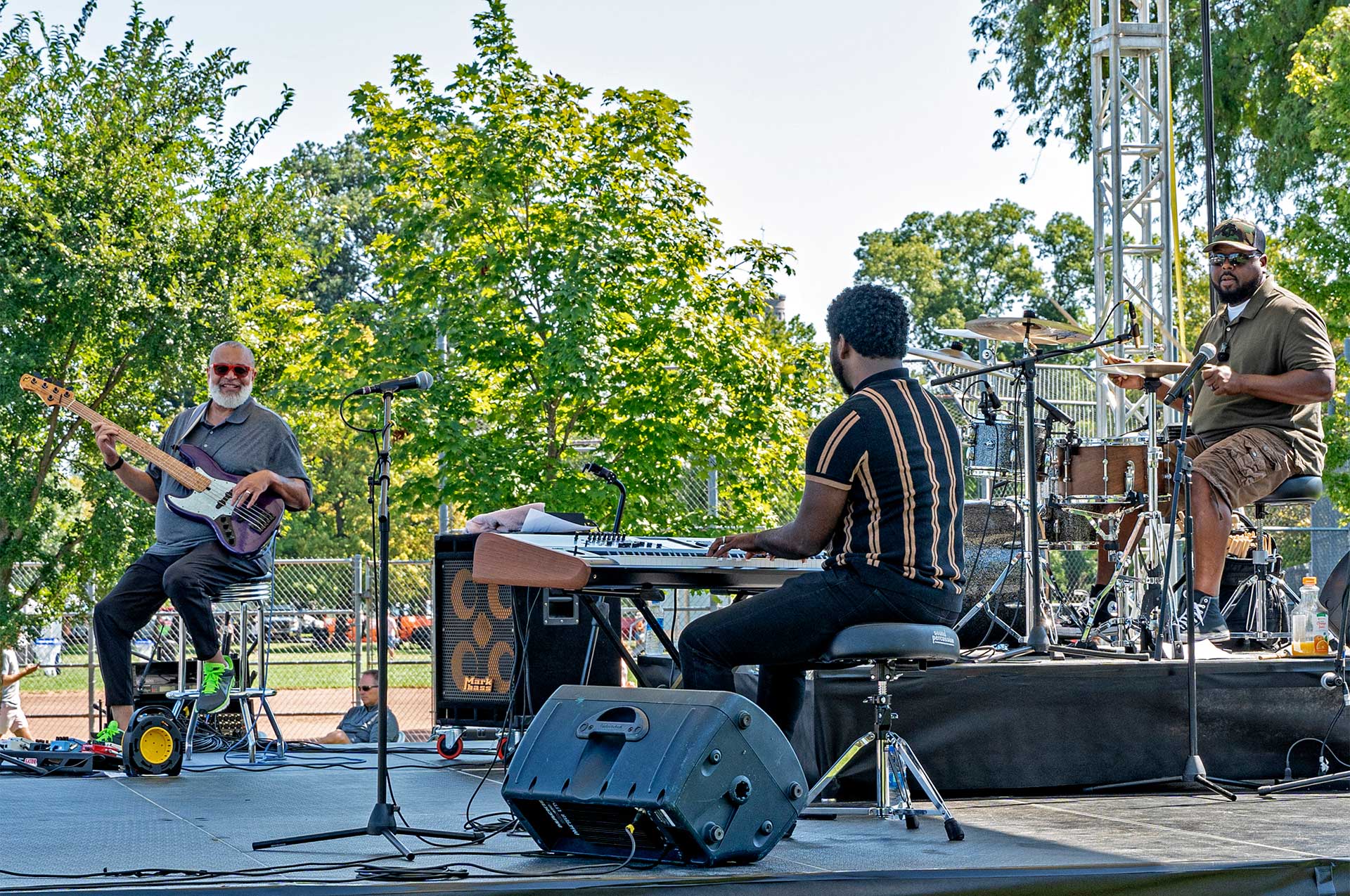 Be sure to visit to following non-profit community groups located next to the Art Activities Area at this year's event: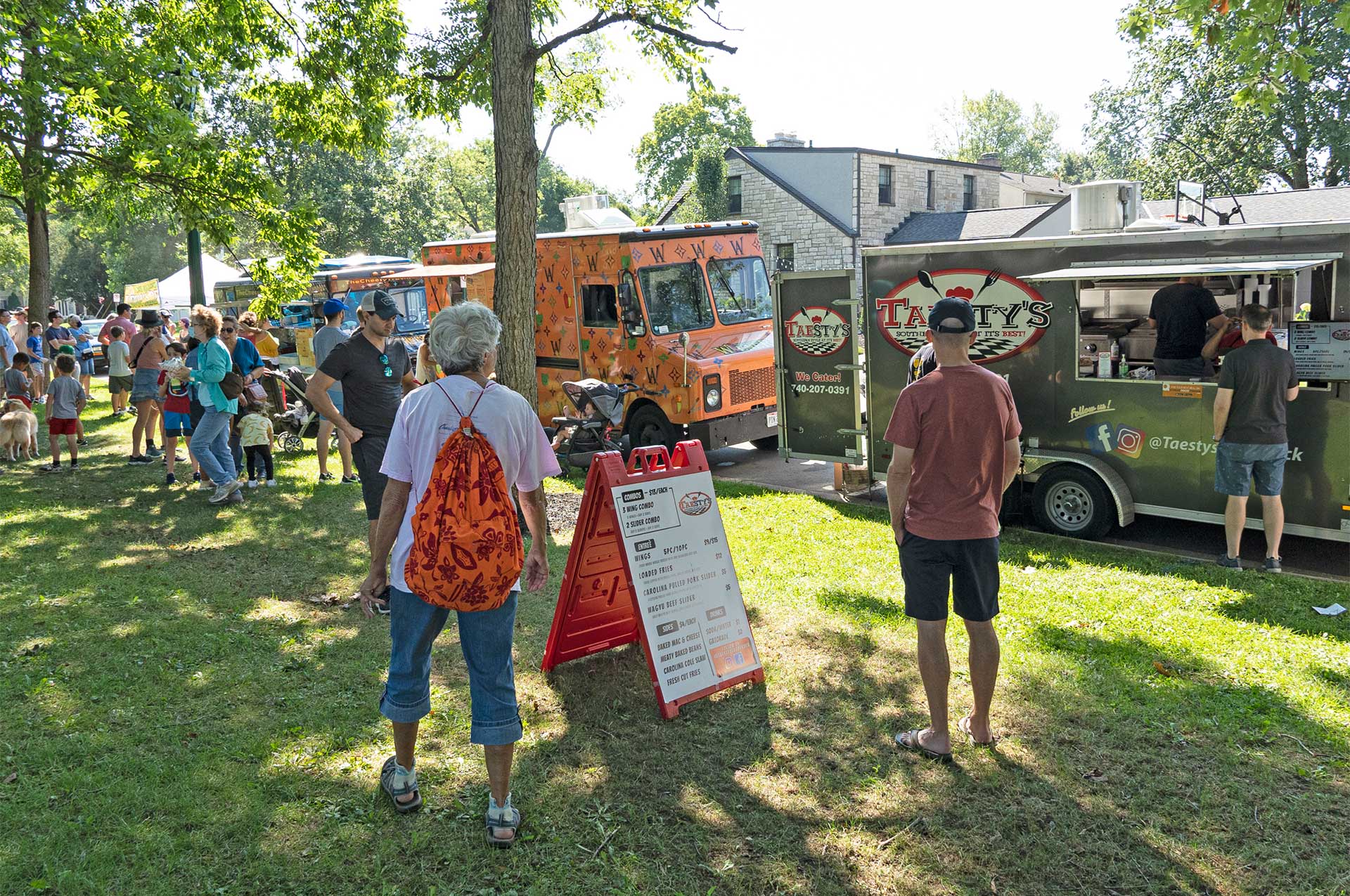 Taesty's: Southern, American, Comfort Food
Explorers Club: Eclectic, Comfort Food, Latin American
Fancy Feeding You: American, Sandwiches, Salads
Guelaguetza Street Food: Mexican Street Food & Ice Cream
Big Bite: Burgers, American, Comfort Food
Schmidt's Sausage Truck: German
Hibachi Run: Asian Fusion, Japanese
Broke Johnny: Breakfast, Brunch
Tortilla Street Food: Mexican Street Food
Cupzilla: Korean
Cheesy Truck: Grilled Cheese
Cousins Maine Lobster: Lobster
The Coffee Co: Coffee, Desserts, Shaved Ice
Little Ladies Soft Serve: Ice Cream
Holy Crepes: French, Comfort Food, Desserts
Chilljoy: Hawaiian Shaved Ice and Ice Cream
Drank Tank: Coffee and Tea
Giant Lemonade Cup: Refreshing Lemonade
Cosmic Kettle Corn: Kettle Corn and Lemonade
J Pops: Handcrafted Ice Pops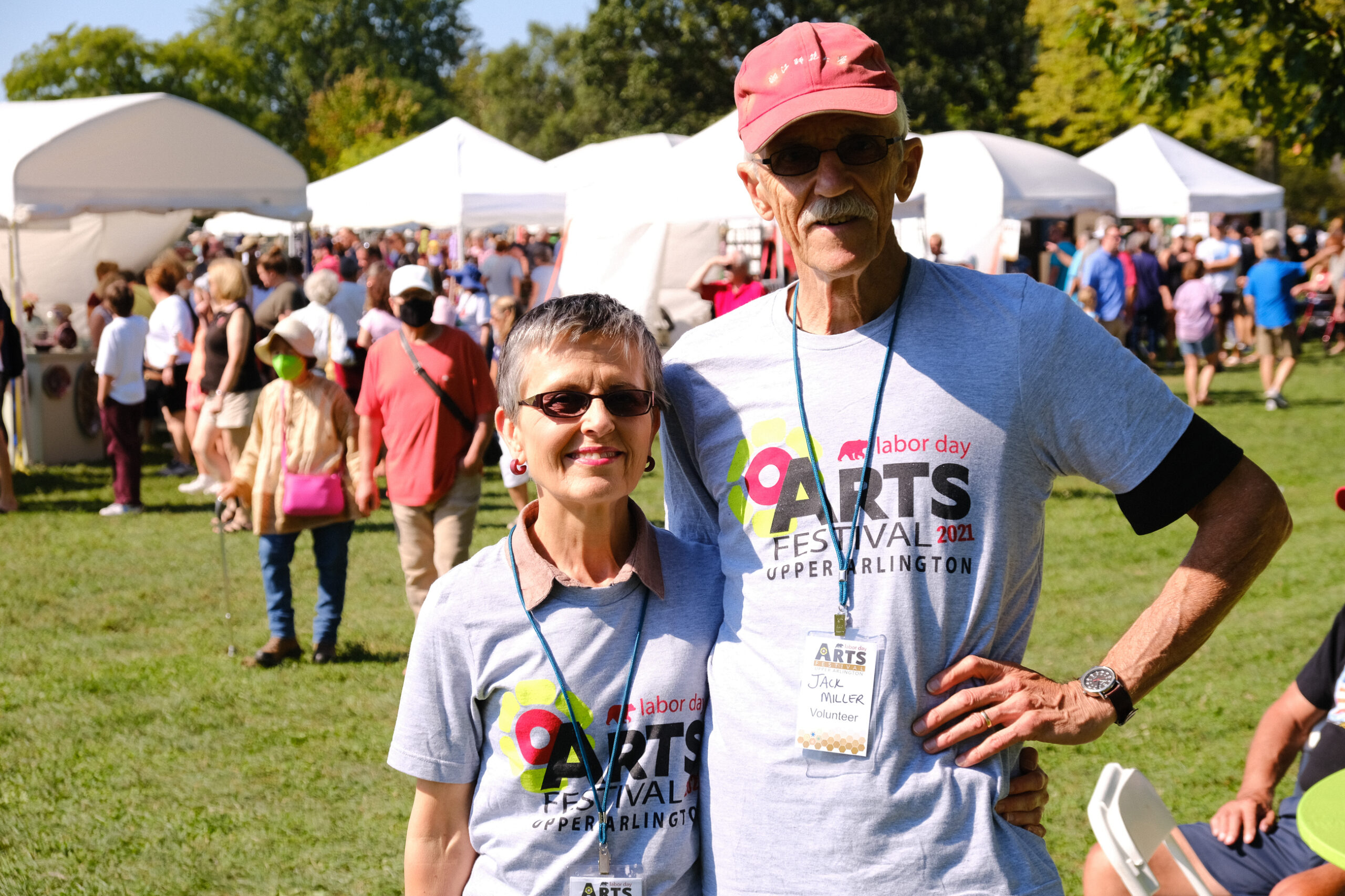 Be a part of the art in Upper Arlington and help make this year's event possible! Earn community service hours (if needed), meet new friends and receive a fashionable Labor Day Arts Festival t-shirt. Various shifts available.
OPPORTUNITY
DESCRIPTION
SHIFTS AVAILABLE
Artist Check-In
Help artists check in as they arrive to setup and direct them to their booth space. Give artists a warm welcome, hand them their packet, and run through a checklist of things they should know.
Sunday: 11:45 am–3 pm (4)
2:45-6 pm (4)
Monday: 6:45–10 am (4)
Artist Breakfast
Assist in setting up artist breakfast and greet artists and make them feel welcome before the start of Festival. Help tear down breakfast items before the start of the event.
Monday: 6:30–10 am (2)
Artist Booth Sitter and General Volunteer
Check in on artists and give breaks as needed. No sale transactions will take place during booth sitting. Simply inform visitors that artist will be back shortly. These volunteers will also assist with a wide range of tasks including keeping the festival grounds clean, clearing and cleaning tables and anything else that might be needed throughout the event!
Monday: 10 am–2:15 pm (8)
2–6 pm (8)
Festival Greeter & Art Pick-Up
When purchasing a large work of art, attendees can utilize this service to pick up their artwork after they are finished enjoying Festival. Staff members will deliver purchased artwork to a tent setup near Tremont Road where volunteers will monitor the artwork, check purchase tickets, and help customers load the artwork in their vehicles upon pickup. This tent will also serve as an information booth where volunteers will pass out maps, greet guests and answer questions.
Monday: 10 am–2:45 pm (2)
2:30-6:30 pm (2)
Art Activities
Assist with Art Activities Area. Clean tables and restock art supplies. Engage with children and families to insure they have an experience of a lifetime creating one of a kind works of art!
Monday: 9:30 am-2:15 pm (5)
2-6:30 pm (5)
Festival Setup and Teardown
Festival would not be possible without a strong setup and tear down crew! Help distribute and setup tables and chairs and distribute supplies. This opportunity does require lifting heavy objects and walking a lot.
Sunday: 4 pm-6 pm (set-up) (10)
Monday: 7 am–10 am (set-up) (5)
5:45 pm–8 pm (teardown) (10)
Festival Greeter
Greet and welcome festival goers, distribute maps and help answer questions at information booths.
Monday: 9:30 am–12:15 pm (2)
12 pm-3 pm (2)
2:45 pm-6 pm (2)
The Labor Day Arts Festival would not be possible without a dynamic team of staff and volunteers. The Coordinating Committee begins work on planning Festival months in advance and put many hours into making sure the event runs smoothly. THANK YOU to the Coordinating Committee and volunteers for their generous donation of time and talents! For more information on volunteering for the Labor Day Arts Festival, please contact Jodi Osborne at [email protected] or (614)583-5312.
CONTACT CULTURAL ARTS DIVISION