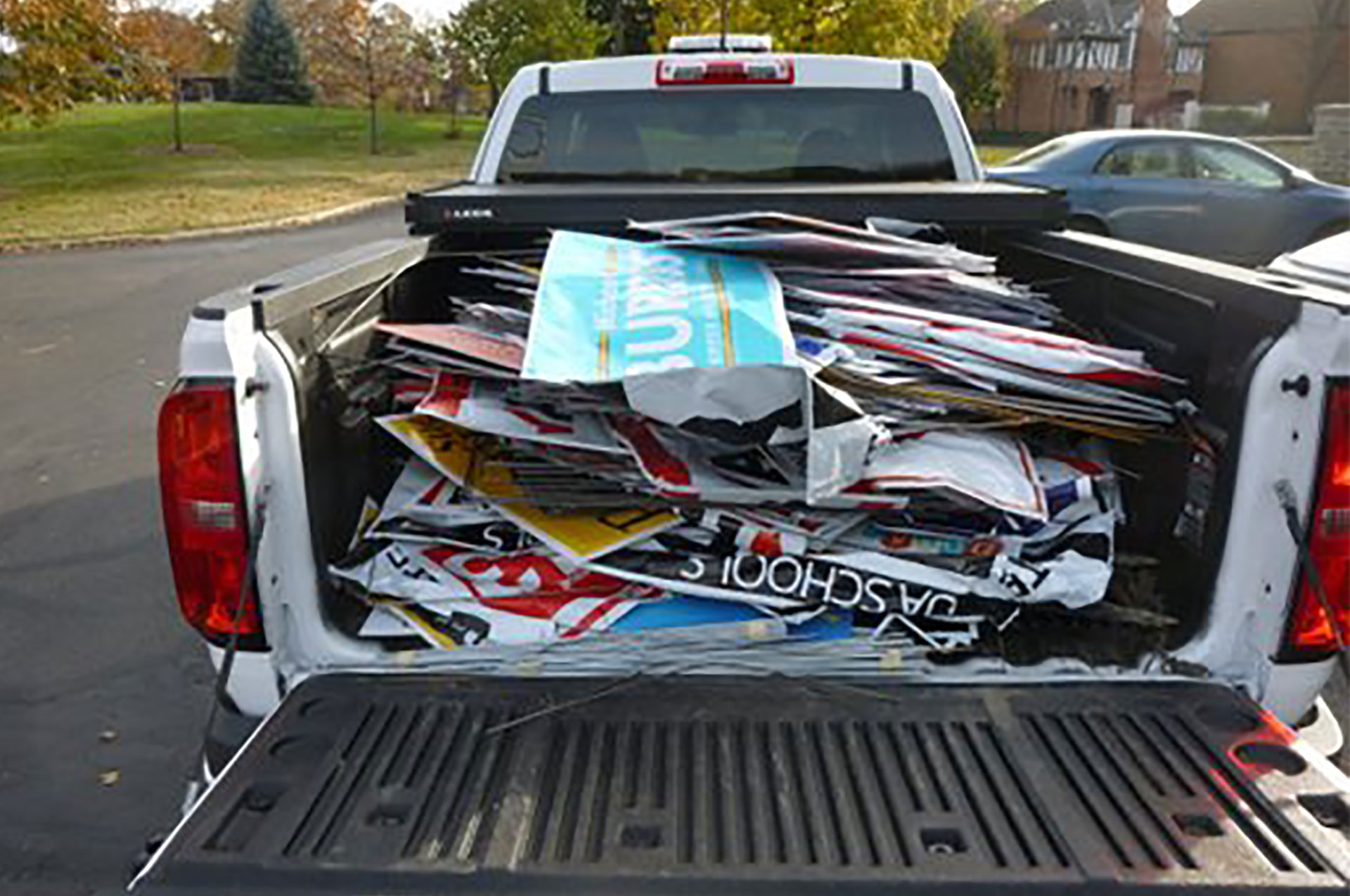 Recycle Your Election Signs
8 am-Noon, Saturday, November 12
Bill McDonald Athletic Complex
4990 Olentangy River Road
The UA community loves its election signs, and this year is no different, in the lead up to the November 8 election.
Once the excitement of Election Day is behind us, the question of what to do with all those yard signs will inevitably spring to mind. Never fear, the Solid Waste Authority of Central Ohio (SWACO) offers a yard sign recycling collection on the Saturday following Election Day (November 12), from 8 am-Noon, at the Bill McDonald Athletic Complex, 4990 Olentangy River Road.
SWACO will accept all paper and plastic signs, including coroplast, and their accompanying metal stands.
If you can't make Saturday's drop-off event, just bring your signs to the Municipal Services Center (by the Police bay) by 5 pm Friday, November 11, and our Code Compliance team will recycle them for you.