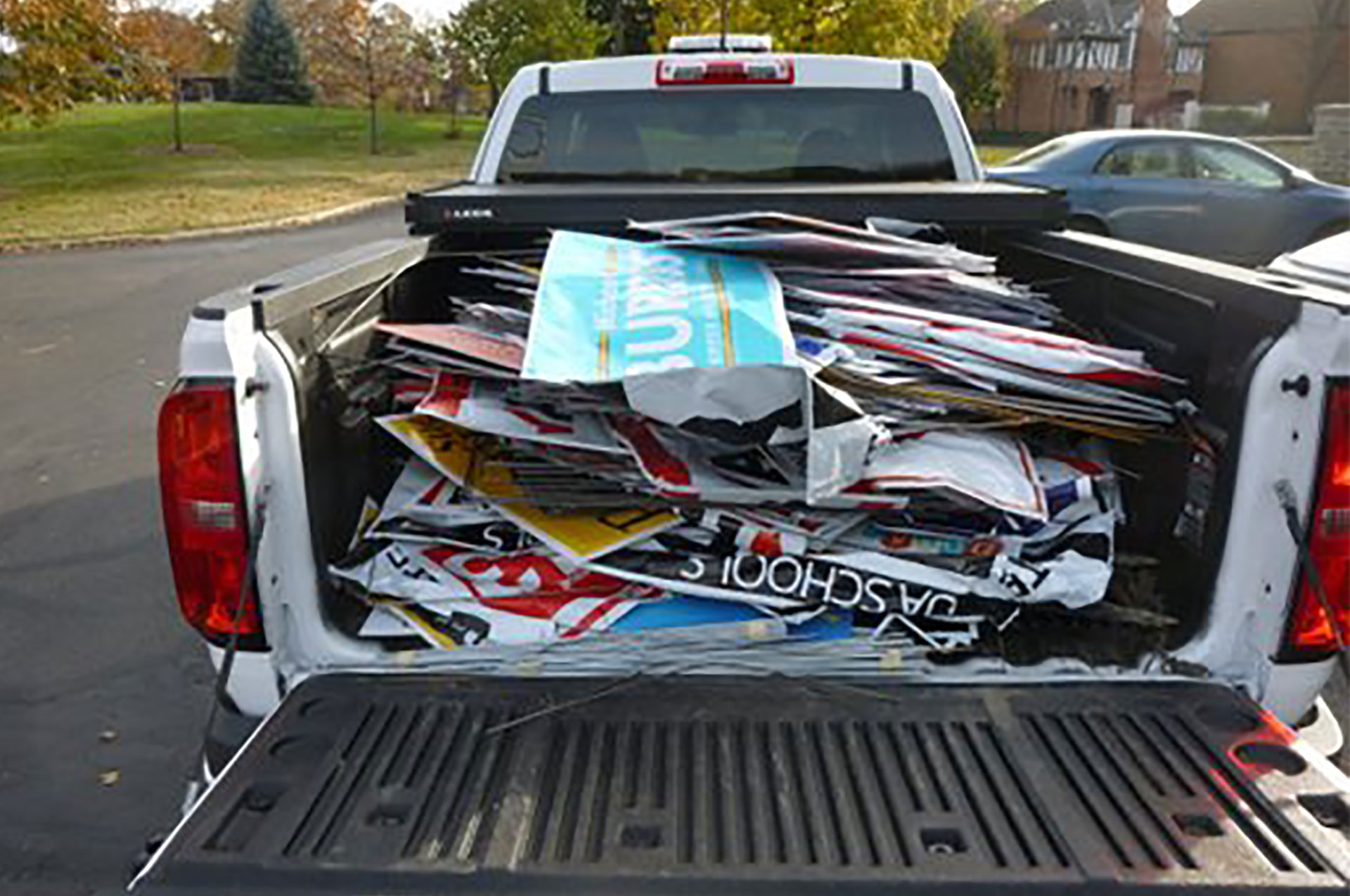 Recycle Your Election Signs
As sure as the widespread emergence of daffodils and tulips mark the start of the growing season each spring, each fall UA yards become filled with numerous signs in support of political candidates and issues in the countdown to election day. With the November 2 election behind us, it's time to give our community's aesthetics a welcome boost by taking these signs down and letting the beauty of our homes, urban forest and landscaped yards become the focal point of our neighborhoods.
Following the election, The Solid Waste Authority of Central Ohio (SWACO) will be hosting a collection of used political signs on the morning of Saturday, November 6, from 8-11 am, at the Bill McDonald Athletic Complex, 4990 Olentangy River Road.
If you can't make this event, you can drop signs off at the Municipal Services Center (by the Police bay at the south end of the building) any time before 5 pm, Friday, November 5, and our Code Compliance team will recycle them for you.