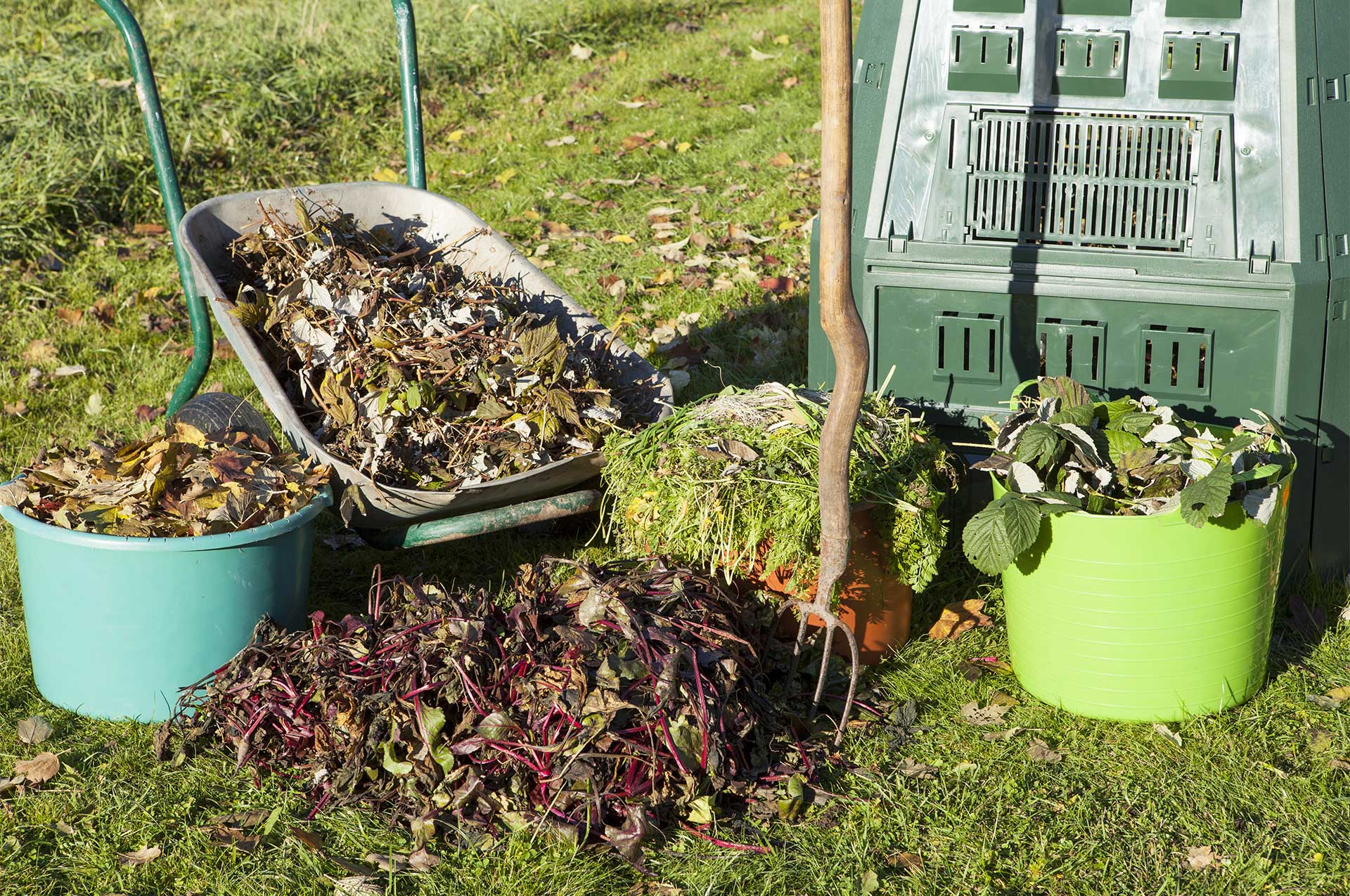 So Many Leaves… What should I do with them?
UA is proud to be a Tree City USA, a designation that we've held for over 30 years. Trees enhance the aesthetics of our streets and neighborhoods, filter the air, and help keep our community several degrees cooler in the summer months. One by product of a healthy urban forest, however, is the increasing amount of leaf debris that needs to be dealt with each fall.
The City does its part to address the fall's leaf season by dedicating its Public Works crews to leaf collection from early October through early December. Residents can do their part to help this process run smoothly and efficiently by doing the following:
Place loose-raked leaves close to the edge of the street in the tree lawn, not in the street.
Leaf piles should extend no further than two feet behind the curb.
Do not place grass clippings, rocks, sticks or other objects in leaf piles – please continue to use the weekly yard waste collection service to dispose of other yard waste debris.
Keep piles away from signposts, light poles, trees and mailboxes.
Do not block storm sewers as this can increase the chance of flooding in the event of a heavy rain and can impact water quality in our creeks and streams.
Parked vehicles should be at least 15 feet away from either side of leaf piles so that collection crews have safe access to the leaves with their truck and leaf machine.
There are also alternatives to placing all your leaves out for collection by the City, that actually prove beneficial to your yard.
Mulching is a great way to dispose of leaves, and can be accomplished quickly, using any lawnmower. When leaves begin to fall, mow your lawn and the leaves, breaking them down into smaller pieces that will filter through the grass and decompose, acting as a natural fertilizer and weed control agent. Consider mulching your lawn on a weekly basis during the peak of leaf season, to prevent the accumulation of too many leaves, making it harder to mulch them.
If you have landscaped beds, let leaves lie where they fall or mulch them first before putting them in your flower beds. This provides a layer of insulation for your plants and provides a winter habitat and food source for important insect species and other wildlife that benefit the natural environment. Using leaves in landscaped beds is a cost-effective way to add nutrients to the soil and for reducing weeds, while providing a sponge like layer that improves the soil's water holding capacity.
Last but not least you can turn leaves into compost, which in turn provides nutrients and improves soil structure, and comes in handy when installing new plants in your garden. Shredding leaves with a string trimmer or leaf shredder first can speed up the process and reduce volume. Then once shredded, either add them to your compost pile or place them in a few plastic bags (be sure to moisten leaf bags to help the process along) and let them sit for about six months. By the spring, you'll have your own "garden gold" to further enrich your landscape.
The Franklin Soil and Water Conservation District has more information and environmentally friendly tips for maintaining your yard and garden. Visit them by clicking here.