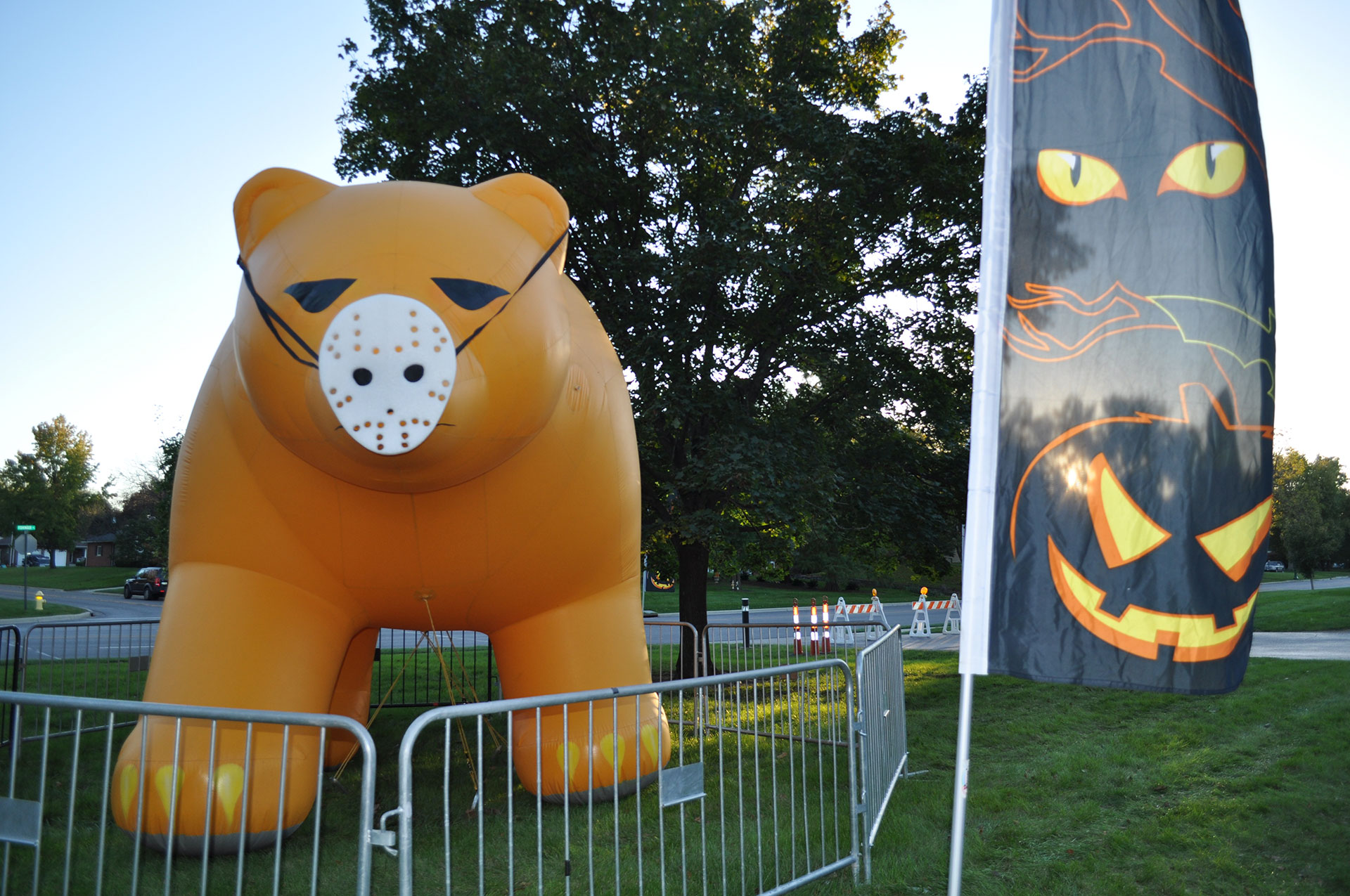 UA Civic Association's Golden Bear Scare
6-9 pm, Monday, October 17-Wednesday, October 19
Smith Nature Park
Smith Nature Park passersby are probably already noticing a chill in the air, as a host of goblins and ghouls begin to emerge from the depths of the forest in readiness for the UA Civic Association's Golden Bear Scare.
Held from 6-9 pm, Monday through Wednesday, October 17-19, the Golden Bear Scare has become one of the Civic Association's most popular events, offering a frightfully delightful trip through the park for kids and their families. Scare rangers guide small groups through the haunted park, sharing insight on the dark and mysterious happenings that take over the forest at this special time of year.
If you have elementary-aged kids, it's recommended that you visit Golden Bear Scare from 6-7:30 pm when the forest is less scary. As night takes over from 7:30 pm on, things get progressively scarier.
Since Golden Bear Scare's popularity has been on the rise, attendees are asked to arrive well before 9 pm to guarantee a trip through the park. Limited parking is available onsite, so be prepared to park in the nearby neighborhoods. While we will have some police officers onsite to assist with traffic, please be careful when walking to and from the park – consider bringing a flashlight or wear light or reflective clothing to help make yourselves more visible.
Please Note: We incorrectly listed the dates for this year's Golden Bear Scare as one week earlier in the September/October UA Insight newsletter. Our apologies for any confusion this may have caused.
Halloween Decorations Contest
Nominations Accepted October 1-15
With UA households increasingly taking their Halloween decorations to new levels, the Civic Association added a new decorating contest in 2021, thanks to the efforts of the UACA Alumni. This year's Halloween Decorations contest will be accepting nominations from October 1-15.
Community members are encouraged to submit their favorite decorated homes for consideration in the following categories:
Fall Harvest Theme (corn stalks, hay bales, pumpkins, etc.)
Graveyard (tombstones, skeletons, etc.)
Inflatables
Night Lights
Spookiest (scary monster & super creeps)
Topical Humor
Best Overall
Pictures of the winning homes will be shared on the UACA well in advance of Beggars Night, so that families can take a tour of this year's creative creations.