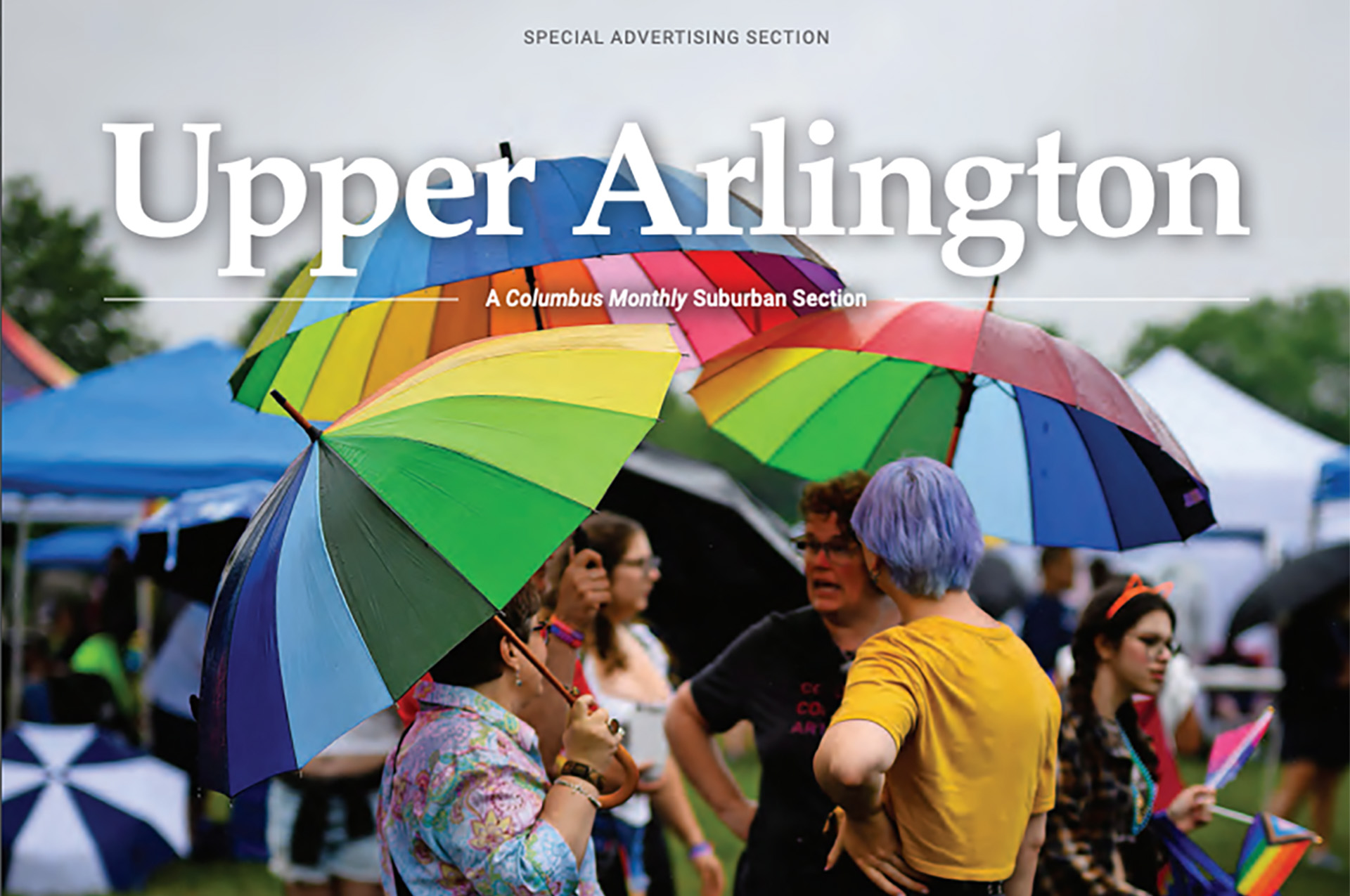 UA Featured in Columbus Monthly Special Section
The November 2023 edition of Columbus Monthly Magazine is showcasing the Upper Arlington community with a special section that highlights why this is such a transformative time for our community.
From the City's perspective, we are continuing to reinvest in our streets, sidewalks, parks and public facilities at record levels, and recently began construction on the Bob Crane Community Center – a much anticipated facility that will transform the health, wellness and gathering opportunities available to the community.
The Upper Arlington Schools has already transformed its facilities to match the exceptional academic, cultural and sports opportunities it provides its students.
The business community is thriving, with exciting redevelopment projects transforming our commercial districts—expanding housing, amenities, shopping and dining options within walkable, attractive commercial districts.
Whatever the market, home prices hold their value here and residents continue to demonstrate their confidence in our future by undertaking extensive home renovations and upgrades.
Upper Arlington is rich with opportunities for our community to gather, thanks to our public parks and recreation facilities, and a busy calendar of special events and activities. And various civic groups are partnering on innovative initiatives to welcome new residents and support diversity within our community.
If you live and/or work in Upper Arlington, you already know that it's a special place, and it's our hope that this special section helps to reintroduce Upper Arlington to Central Ohio, sharing why our community continues to have some of the most desirable zip codes within a rapidly changing region.
Copies of the special section are available at City buildings and our three community libraries. Or you can view the special section digitally by clicking here.