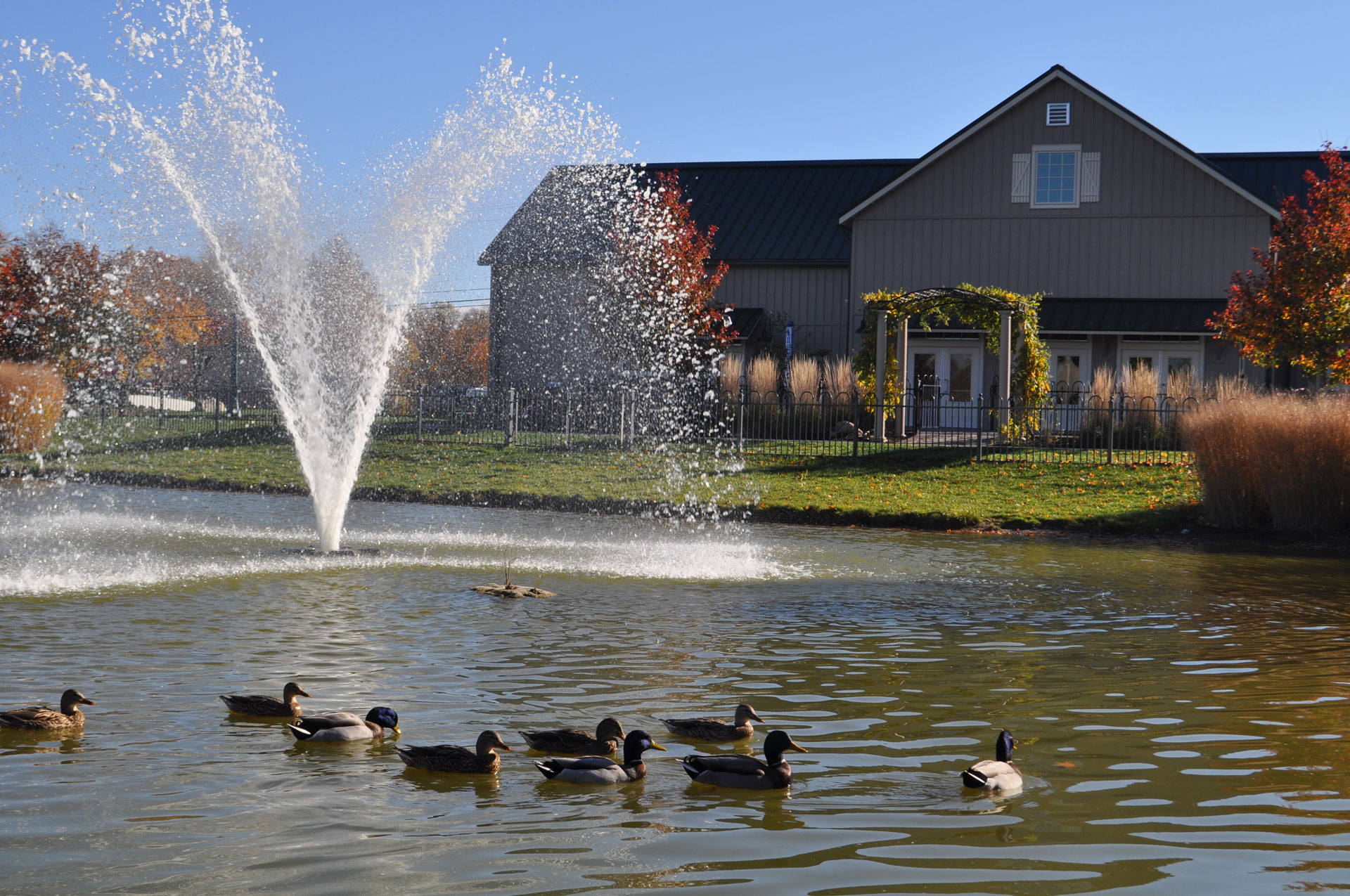 We welcome you to the Amelita Mirolo Barn, Upper Arlington's premier indoor park facility. Located in Sunny 95 Park, this unique facility blends the historic beams of one of the community's oldest farm structures with an airy, modern space perfect for weddings, family reunions, business retreats, birthday parties, civic group meetings, graduation parties and other special events.
The Amelita Mirolo Barn was gifted to the City of Upper Arlington in 2011 by the Upper Arlington Community Foundation, made possible by generous donors.
Please contact us to schedule a one-on-one tour of the facility.
BARN AMENITIES
Alcohol*

Baby Stations

Chairs and Tables

Electricity

Food Catering**

Handicap Accessible

Kitchen

Audio/Visual

Parking: 60 + 6 Handicap

Public Art

Rest Rooms: Year-round

Sink and Counter

Square Feet: 3,700

Temperature Control

Water

Wifi
* Alcohol is permitted with the use of an Amelita Mirolo Barn permitted caterer and a signed alcohol agreement.
** Please see permitted catering list below.
AMELITA MIROLO BARN RATES
RESIDENT RATE
NON-RESIDENT RATE
DEPOSIT**
Monday-Thursday
5 am-11 pm*
Minimum 2 hours
$75/hr
$115/hr
$50
Friday & Sunday
5 am-11 pm*
Minimum 4 hours
$150/hr
$210/hr
$200
Saturday & Holidays
5 am-11 pm*
Minimum 6 hours
$175/hr
$245/hr
$400
* The barn will close at 10 pm, Sunday-Thursday during the UA School year.
**Deposits are non-refundable.
Limited availability Monday-Thursday as the facility is reserved for Parks & Recreation programs. Please call or email to inquire about availability.
Non-Profit Rate
UA based non-profit community-serving organizations, as determined and approved by the Parks & Recreation Director, may be eligible for a 25% discount. A current copy of the 501 (c)3 must be provided.

AMELITA MIROLO BARN DETAILS
Open for rental events year-round, Monday-Sunday, 5 am-11 pm (NOTE: the Barn closes at 10 pm, Sunday-Thursday during the UA School Year).
Events must end one hour prior to closing time to allow time for cleanup
Reservations are made available two (2) years in advance
3,700 square feet
Seats a maximum of 150 with additional space outdoors
Heated and air-conditioned
Handicap accessible
Onsite parking capacity for 60 spaces/6 handicap spaces
Onsite bathrooms open 24 hours
Alcohol
Alcohol is permitted with an Amelita Mirolo Barn Permitted Caterer

Renters must pay a $150 service fee and complete the Alcohol Service Agreement
The Amelita Mirolo Barn does NOT provide the following items for your rental. Please plan accordingly for the day of your event:
Linens and napkins
Silverware
Tubs or containers
Coffee
Coffee cups and supplies (filters)
Dinnerware/glassware
Serving utensils
Chafing dishes
Towels/rags
VGA adapter for Mac laptops
Projector
AMELITA MIROLO BARN AMENITIES
The Amelita Mirolo Barn provides the following items for your rental:
Tables and Chairs:
4 – 3'x3′ card tables
18 – 60″ round tables (seats up to 8)
10 – 84″x24″ rectangle tables
6 – 30″ round cocktail tables
150 chairs
Podium
Kitchen:
Sinks
Ice machine
Refrigetator and freezer
Warming oven
Coffee maker
Trash cans
Recycle bin
Garbage bags
Dish soap
NO ONSITE COOKING PERMITTED
AV Equipment:
DVD player
Computer hookup (VGA cable)
Wireless microphone
Lapel microphone
2 – 55″ LCD TVs with cable channels
Projector screen
Wifi throughout the facility
AUX input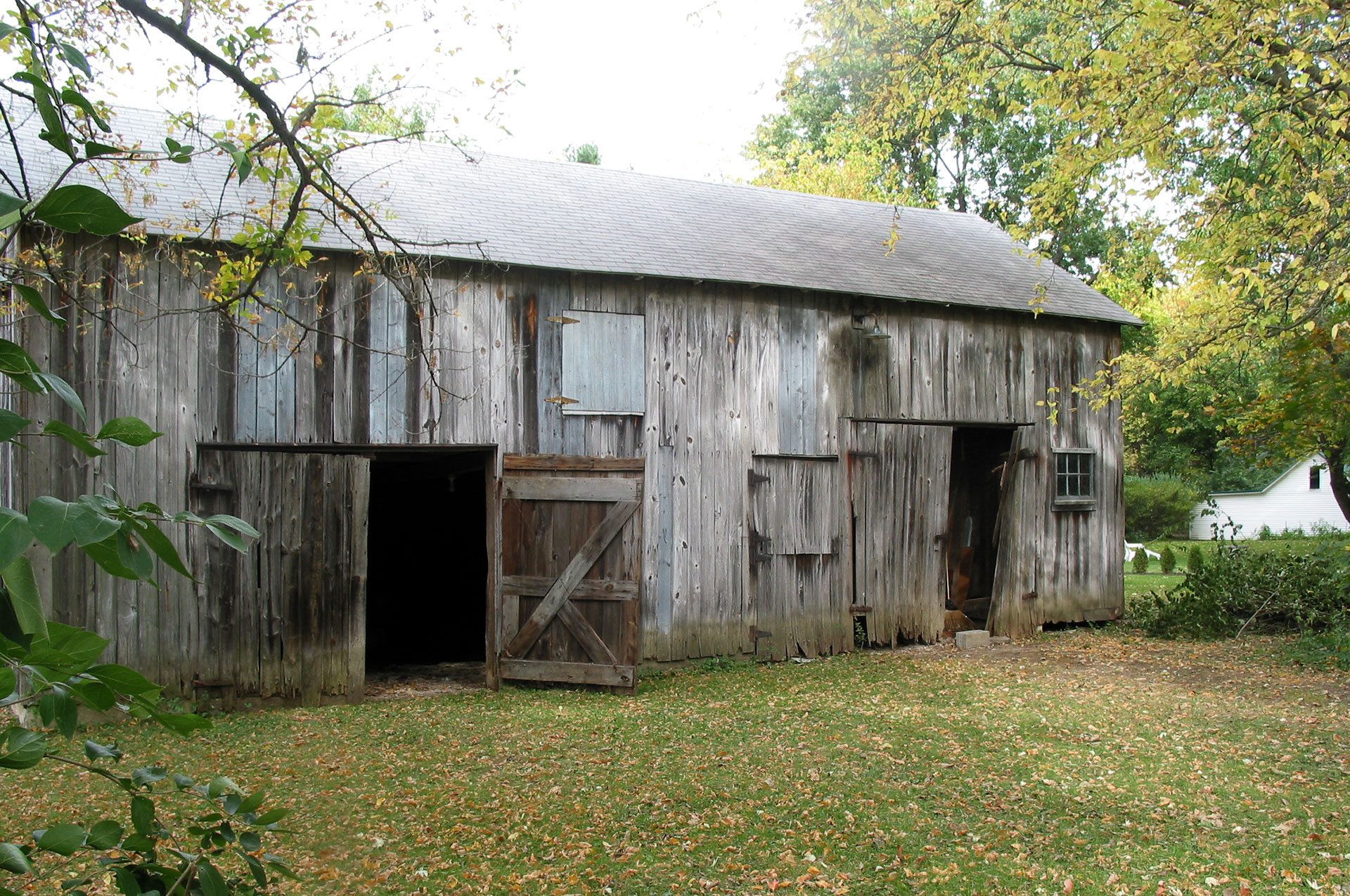 The historical timbers, found in the entrance of the Amelita Mirolo Barn, were hand-hewn from local, virgin-growth oak. The original barn was constructed in 1838 by Thomas Legg, near Reed and Fishinger roads. In December 1928, this barn was moved to 1988 Lane Road to replace a barn that had burned down on the McCoy family farm. Up until 1964, the barn was used frequently to store farm equipment, house cattle, and residents could even purchase eggs.
In 2007, the City of Upper Arlington was planning to develop the new Sunny 95 Park, to include an all-season indoor facility. The Upper Arlington Historical Society suggested the opportunity to preserve one of the community's oldest farm structures. The Upper Arlington Community Foundation led a communitywide fundraising effort to incorporate the beams of this historic structure within a public recreation facility.
From September 16-26, 2010, with the expertise of the Ohio Timber Framers Guild, volunteers and members of the Friends of Ohio Barns, the historical timber frame was raised by hand and the modern frame constructed.
Scout or service groups interested in a tour to learn about the history of the Amelita Mirolo Barn can contact the Parks & Recreation Department.
TESTIMONIALS
We cannot say enough amazing things about the Amelita Mirolo Barn. We had an outdoor ceremony and indoor reception. The staff was amazing and made everyone feel welcome and comfortable. We would recommend this venue to anyone!
We just had our ceremony and reception here and I am still over the moon about it! It was amazing and everyone at Amelita was awesome and so accommodating. I couldn't have dreamed of a more fantastic day!
Between the gorgeous scenery, old feel of the barn, and the incredible staff this place is wonderful! We had our wedding here and it was perfect! I would highly recommend this location to anyone seeking a rustic feel for any event!
By far the best place to have a wedding (or event)! The staff is so accommodating and wants to please you. It is in a great location and the venue/grounds itself are beautiful. Plus, the price is incredibly affordable. I would highly recommend the Amelita Mirolo Barn to anyone looking for an event space.
FAQS
c

Expand All
C

Collapse All
Amelita Mirolo Barn
(18)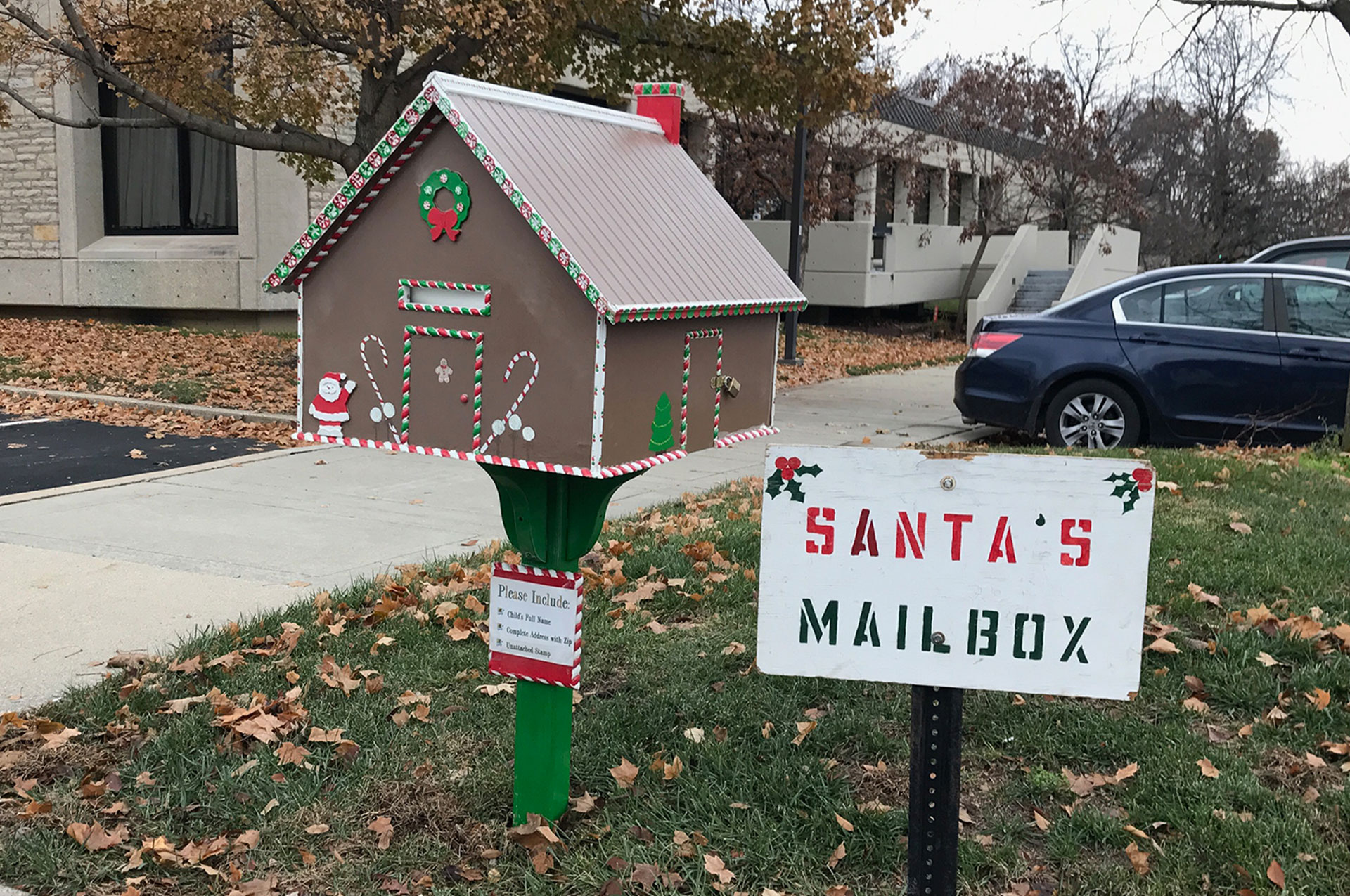 November 28, 2022
Ready or not, the holiday season is upon us. The City's Parks & Recreation Department…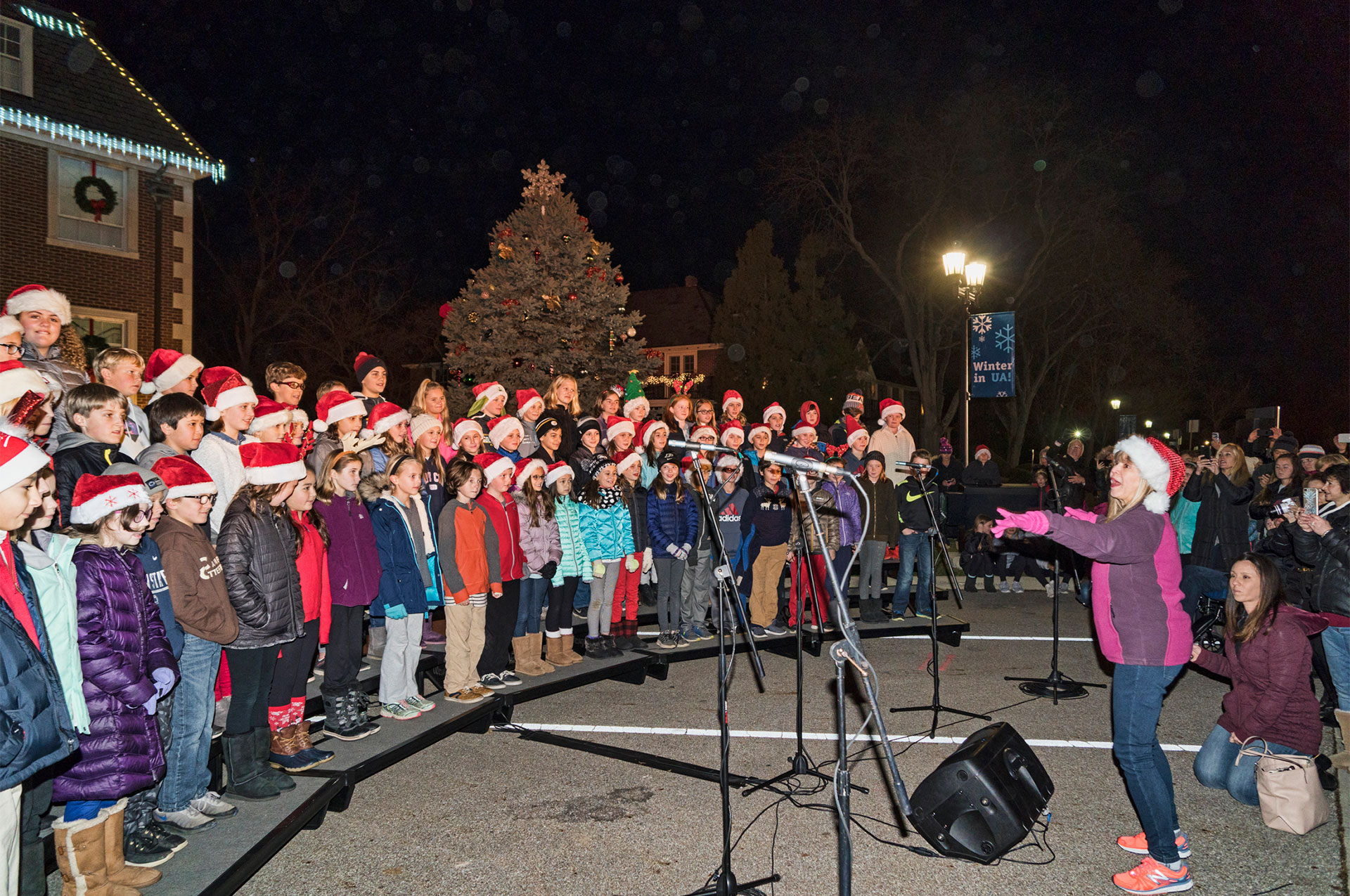 December 2, 2022
The most wonderful time of the year is just around the corner and we have…
CONTACT PARKS & RECREATION