The Concourse Gallery, a public reception area of the Municipal Services Center is home to our Visual Arts Series. The City of Upper Arlington has dedicated this space to the arts for over 30 years. Each exhibit features interactive pieces such as gallery guides and discussion prompts located throughout the gallery. ArtSpeak, a concourse conversation on art series of free lectures and Concourse Gallery tours make this venue accessible to visitors of all ages and art-sophistication.
The Concourse Gallery is a place for work that is challenging, thought provoking and dynamic. Although primarily concerned with providing a space to show works of visual art, the Visual Arts Committee is innovatively integrating other art disciplines with visual arts in the Concourse Gallery and plans to host other artistic activities, such as music concerts or poetry readings in the space. Through the variety of arts programming provided, the Concourse Gallery acts as a vital and active resource for the community, raising awareness, accessibility and advancement of the arts.
The Concourse Gallery, programmed with the help of the Cultural Arts Commission is located at 3600 Tremont Road, Upper Arlington in the Municipal Services Center. The gallery has 181 linear feet and 3500 square feet in which to hang and install two and three-dimensional pieces of art.
Works exhibited in the Concourse Gallery are insured by the City of Upper Arlington. The gallery is located in a public gathering area and therefore, the gallery is considered "low security." All citizen groups meeting in the space are notified that they are prohibited from moving, removing, obscuring or touching the art in the exhibition.
Art pieces on exhibition may be sold or may be "not for sale." All sales transactions are handled by the artists, staff helps to facilitate this process. The Cultural Arts Commission does require a 10% commission. All art "sold" or "not sold" must remain in the gallery until the end of the exhibition.
Parking
Free parking is available in the parking lots accessed from either Tremont or Kenny roads.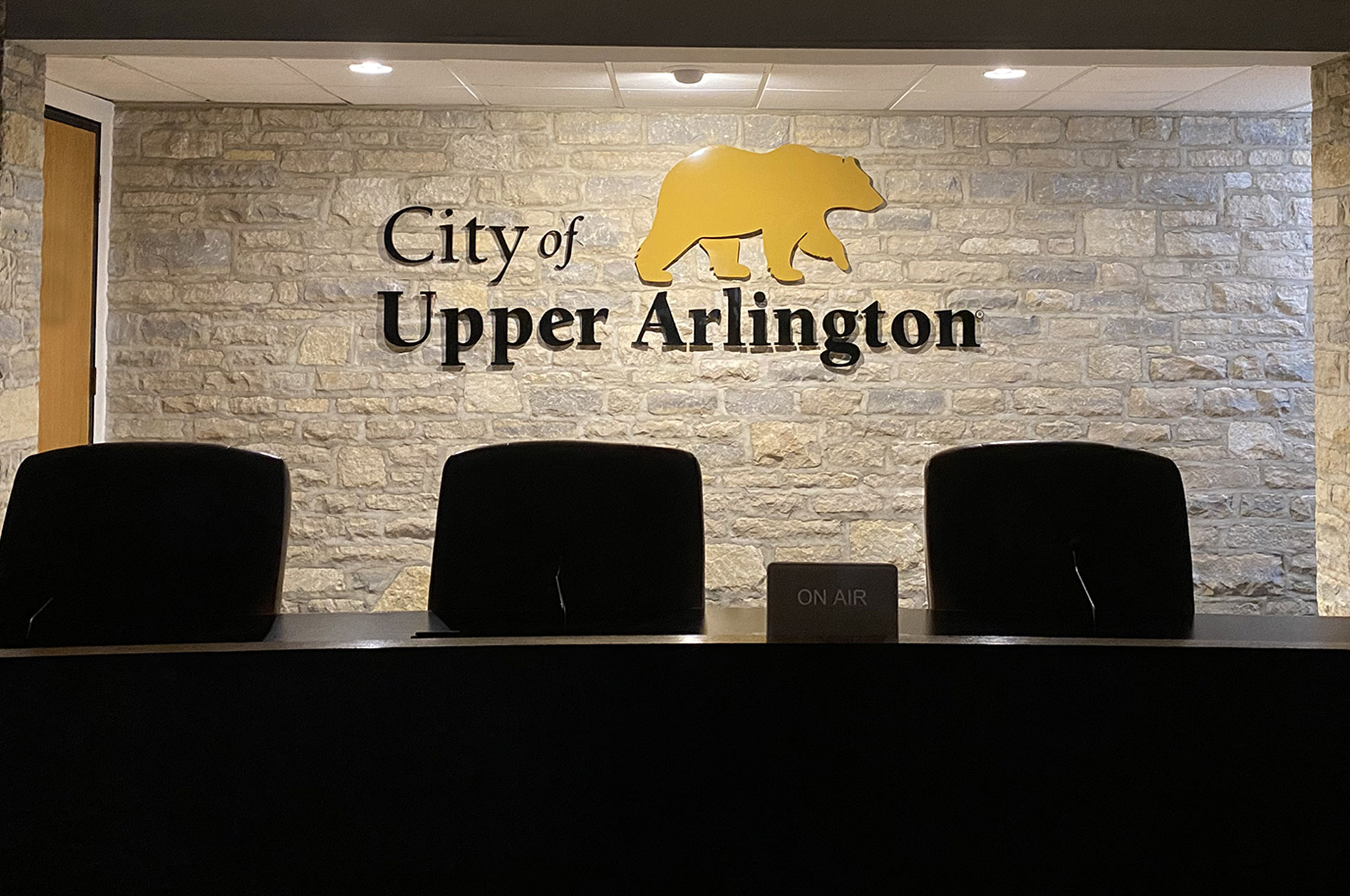 January 30, 2023
The City is fortunate to have many residents who are willing to donate their time…