The City Manager's Office provides the executive leadership for the City, and policy guidance to the Mayor and Council. The City Manager is responsible for the overall management of the City's departments, the support services necessary to maintain them, and the presentation of the City's budget.
The Office is comprised of the City Manager, Assistant City Manager and Executive Secretary, as well as the following divisions:
Community Affairs – oversees the City's communications, marketing and community engagement programs (see the Connect section under Services)

Human Resources – performs all personnel functions for the City (see Human Resources section)

Economic Development – provides a wide range of services to attract new businesses and to help existing business stay and grow in UA (see Economic Development section)
The Council/Manager form of government is a system of representative democracy that combines the strong political leadership of elected officials with the strong managerial experience of an appointed manager. In this form of government, citizens vote to elect a City Council and that Council then hires a professional City Manager to run the City's day to day operations and implement any changes in policy that the Council passes. Elected officials and appointed managers must reach out to citizens via community surveys and interaction with residents across the community to ensure that all enacted policies represent the betterment of the community as a whole. Citizen involvement is often widespread in communities that have adopted this form of government through processes such as visioning and community-oriented local services.
City Council
Functions as a parliamentary system whereby all power is concentrated within the elected Council with a principal elected official, usually the Mayor, assuming a symbolic, coordinating and activist leadership role.
Members of City Council do not perform this function on a full time basis and typically receive little or no compensation for what is considered volunteer service to the community.
The number of members on a City Council can range from six to 13 members, depending on the size of the community.
Often, some or all members of City Council are elected to represent specific areas – known as wards or districts – within a community.
The Mayor is still perceived as the most visible leader for a community under this form of government.
The Mayor fulfills two vital functions: Consensus building among members of Council and their representatives, and in guiding the development and implementation of policies.
City Manager
The appointed professional manager functions like a business organization's chief executive – administering the daily operations for the City under the guidance of City Council.
The City Manager has a professional staff that, under his/her guidance, provides the services and implements the policies adopted by the elected Council.
This appointee is responsible for preparing the community's budget, directing day-to-day operations, hiring and firing personnel, and provides complete and objective information to Council on issues as they arise.
The City Manager is selected by the City Council based on his/her education, training and relevant managerial experience.
City Managers serve at the pleasure of the City Council, must respond to citizens, and are dedicated to the highest ideals of honesty and integrity.
STATE OF THE CITY ADDRESS
2020 State of the City Address
On Monday, January 27, City Manager Steve Schoeny, City Council, community leaders and staff hosted another memorable State of the City Address. The night began with residents learning more about 30 community organizations and City departments at the Community Fair. City Manager Steve Schoeny–his first address as City Manager–focused on reflection of past years, organizational excellence and defining Upper Arlington's future. To bring the evening to a close, members of the UA High School Vocal Music Group performed a sampling of songs from their February production Cinderella.
2019 Community Award Winners 
Business – Cover to Cover Children's Books – Melia Wolf.
Community Enrichment – Jim Nicklaus and Bob Wandel
Community Safety – The Stand Project Members and Community Partners for their roles in the Vaping Video Series.
Senior – Susan Maxey
Youth Award – Greensview Elementary Students Led by Mark Walter, Teacher
For full details of each award recipient, click here.
Details of past-year State of the City Addresses can be found through our Archives Portal – State of the City search.
CITY MANAGER - STEVEN R. SCHOENY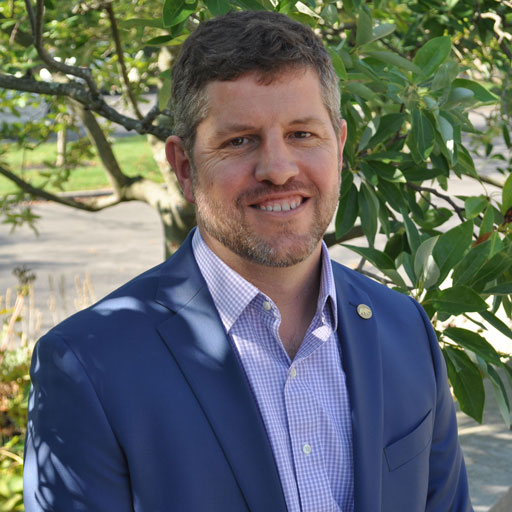 Steven R. Schoeny joined the City of Upper Arlington as City Manager on September 30, 2019.
A 13-year resident of Upper Arlington, Steve previously served as the Director of the City of Columbus' Department of Development since the summer of 2013. During his tenure, the department implemented new planning principles that provide a consistent framework throughout the city, in collaboration with neighborhood leaders. He has spearheaded numerous economic development efforts that resulted in a net gain of more than one million square feet of Class A office space in Columbus. He led Columbus' participation in the Mid-Ohio Regional Planning Commission's (MORPC) Corridor Concepts project, collaborating with eight regional municipalities around a shared vision of mobility. Steve also oversaw the creation of a proactive code enforcement system for the department, as well as a restructuring of various housing incentive programs to encourage mixed-income neighborhoods.
Prior to his role at Columbus, Steve led the economic development consulting practice for Ice Miller Whiteboard, providing strategic planning services to various municipalities and performing site selection, incentives negotiation and analysis for projects that included corporate headquarters, manufacturing sites and data centers. He also served as Director for the State of Ohio's Strategic Business Investment Division, overseeing statewide economic development efforts including project and incentive negotiations, monitoring agreement compliance and business retention.
Steve has a Master of Public Management from the University of Maryland, School of Public Affairs, and Bachelor of Arts degrees in Political Science and Economics from Ohio University. He is an Ohio University Voinovich School Distinguished Alumni recipient, a Columbus Business First Power 100 recipient, and a Rose Fellow from the National League of Cities/Urban Land Institute Daniel Rose Center. His community involvement includes: Board Member and Treasurer for CelebrateOne, Board Member for the Central Ohio Community Improvement Corporation, and Board Member for Partners Achieving Community Transformation. He is actively involved in various Upper Arlington youth sports programs, including the Golden Bear Basketball Club, Kiwanis Soccer and Bear Cub Baseball.
DEMONSTRATIONS AT THE MUNICIPAL SERVICES CENTER
The City encourages community gatherings, demonstrations and discussions. We also recognize that the plaza at the Municipal Services Center (MSC) is a prominent, centrally located public facility that is well suited to such gatherings.
We welcome these activities at our facility. We have developed some best practices for groups wishing to gather so that we can provide a safe environment and allow the regular services and operations housed at the MSC – including important safety services – to continue without interruption.
Although not required, we ask that you notify the City at least 24 hours in advance of a planned assembly:

Contact us at: Phone: 614-459-2800 | Email: police@uaoh.net
Provide some details about the activities planned and how many people are expected to participate.
To assist us in ensuring a safe gathering, we encourage you to share the following information with attendees in advance:
Building entrances and parking lots must be accessible for other visitors and our staff at all times.
Follow regular parking regulations both on and off City property.
Do not mark any surfaces.
Please do not litter. Trash and recycling receptacles are available or take items with you when you leave.
Once your gathering ends, take all signs and items with you. If you do not, be advised that they will be removed and destroyed within 24 hours.
Based on information provided in advance about your gathering, be advised that our Public Service Department may assign staff to provide traffic control equipment, and our Police Division may choose to assign one or more officers to assist with traffic and other relevant safety issues. In either case, a City representative will notify the organizers of any plans.
Once your activity has concluded, if you have any comments or suggestions for us or you wish to schedule a follow up discussion, please contact us at city.manager@uaoh.net. We appreciate your understanding and thank you in advance for working with us.
PEDDLING/SOLICITATION PERMITS
NOTICE: Please be advised that in light of the COVID-19 pandemic and for health and safety reasons, the City is not issuing Solicitation Permits at this time. As a result, there should be no individuals or groups going door-to-door in Upper Arlington attempting to sell residents a good or service, or to solicit donations. If this occurs, please report the activity to our Police Division non-emergency number, at 614-459-2800.
CURRENT PERMIT HOLDERS
Permit Holder
Valid Until
Type / Description
Currently there are no approved solicitation permit holders in Upper Arlington.
Last Updated
May 4, 2020
PERMIT PROCESS
Is a Peddling/Solicitation Permit required?

Any organization that is going door-to-door at private residences within the City of Upper Arlington in order to sell a good or service or solicit donations of any kind or size is required to obtain a Peddling/Solicitation Permit. Only one Permit is required per organization.
Canvassers who are going door-to-door with the sole purpose of distributing information are not required to obtain a Peddling/Solicitation Permit. If an organization does not obtain a Permit they are not allowed to solicit for donations at any time.
The permit does not provide permission to solicit where notice of No Solicitation or No Trespass has been provided by the property owner. This also applies to canvassing organizations not required to receive a permit.

Application fee

There is a $50.00 application fee for a Peddling/Solicitation Permit. This must only be paid once per organization.
The application fee is waived for charitable, non-profit, or religious solicitation, with proof of non-profit status pursuant to Internal Revenue Code §501(C)(3).
If you are completing the application online via Viewpoint Cloud, this fee must be submitted in person at the time of the background check.

Background check fees

Background checks are required for any organization selling goods or services or soliciting donations of any kind.
Every individual who will be going door-to-door must complete a background check.
There is a background check fee for each individual who needs a background check. This fee is not waived for charitable, non-profit, or religious organizations that are soliciting donations or money for membership. This fee will need to be paid in person at the time of the background check. Amount of fee is dependent on residency.

Documentation required

Proof of non-profit status for fee waiver, if applicable.
Copy of current, valid driver's license and other current, valid, government-issued identification that includes your picture.
Completed Application for Peddling/Solicitation Permit with accurate information and signature.

Application procedures

Submit an application online

Attach proof of non-profit status, if applicable. $50 fee must be paid at time of application.

All individuals who will be going door-to-door must come in person to complete a background check. Each will be required to pay a background check fee with the submission of a background check application.

Application must be submitted no later than 30 days prior to the commencement of business.
Permit expires 60 days after date of issuance.

Municipal Code Sections
Tips for Residents
If someone comes to your home and attempts to sell a good or service, or to solicit donations, you can ask to see a copy of their Solicitation Permit from the City. If proof cannot be provide and you don't see them on the above list of Current Permit Holders, please report this activity to our Police Division non-emergency number, at 614-459-2800.
If you have a "No Solicitors/Peddlers" sticker on your door and an individual or group ignores it, please call our Police Division non-emergency number, at 614-459-2800.
No Solicitation Stickers
The City has made available free-of-charge two versions of a decal for use by residents. One states "No Solicitors/Peddlers" and is designed to dissuade individuals or entities wishing to sell a product or service. The second states "No Canvassers/Trespassers/Solicitors/Peddlers" and is designed to dissuade all such door-to-door activities. The decals can be obtained from the City Manager's Office or the Police Division.
Activity/Event permits can be obtained in the City Manager's Office. This permit is used for hosting a race/run on the streets of Upper Arlington. Contact the City Manager's Office to confirm race date is available using the form below. Please apply at least 90 days prior to the event. There is a $100 application fee.
NOTICE: Please be advised that in light of the COVID-19 pandemic and for health and safety reasons, the City is not issuing Block Party Permits at this time. We appreciate your understanding and encourage all our residents to follow appropriate social distancing practices.
STREET SOLICITATION PERMIT
Street Solicitation permits can be obtained in the City Manager's Office.  C.O. 771 states that NOT LESS THAN 80 PERCENT OF THE FUNDS RAISED AS A RESULT OF THIS SOLICITATION WILL BE USED FOR THE CHARITABLE PURPOSE REPRESENTED. For more information, permit application and a listing of permitted intersections approved to solicit, please use the Contact Form below.  No fee for this permit.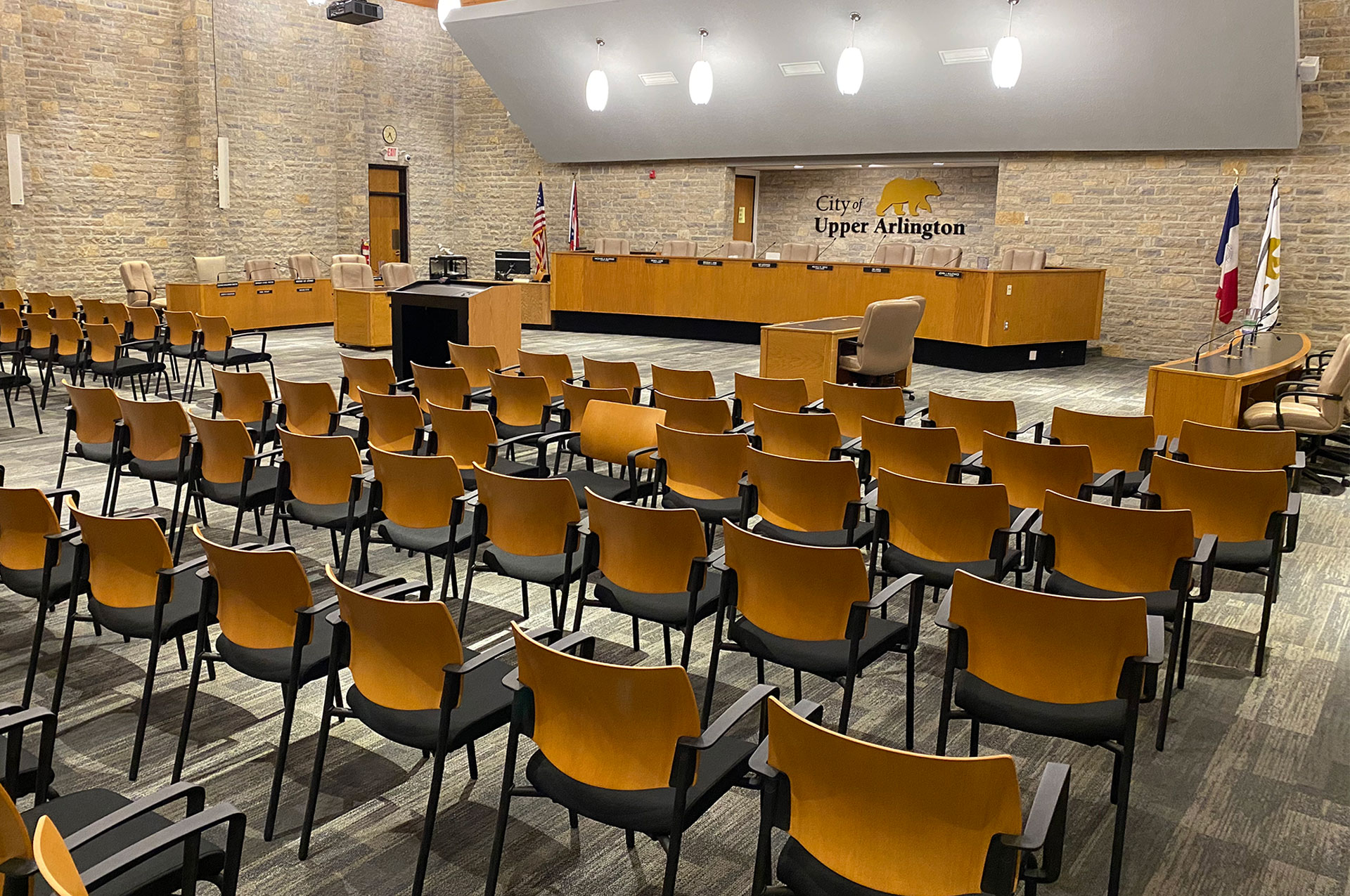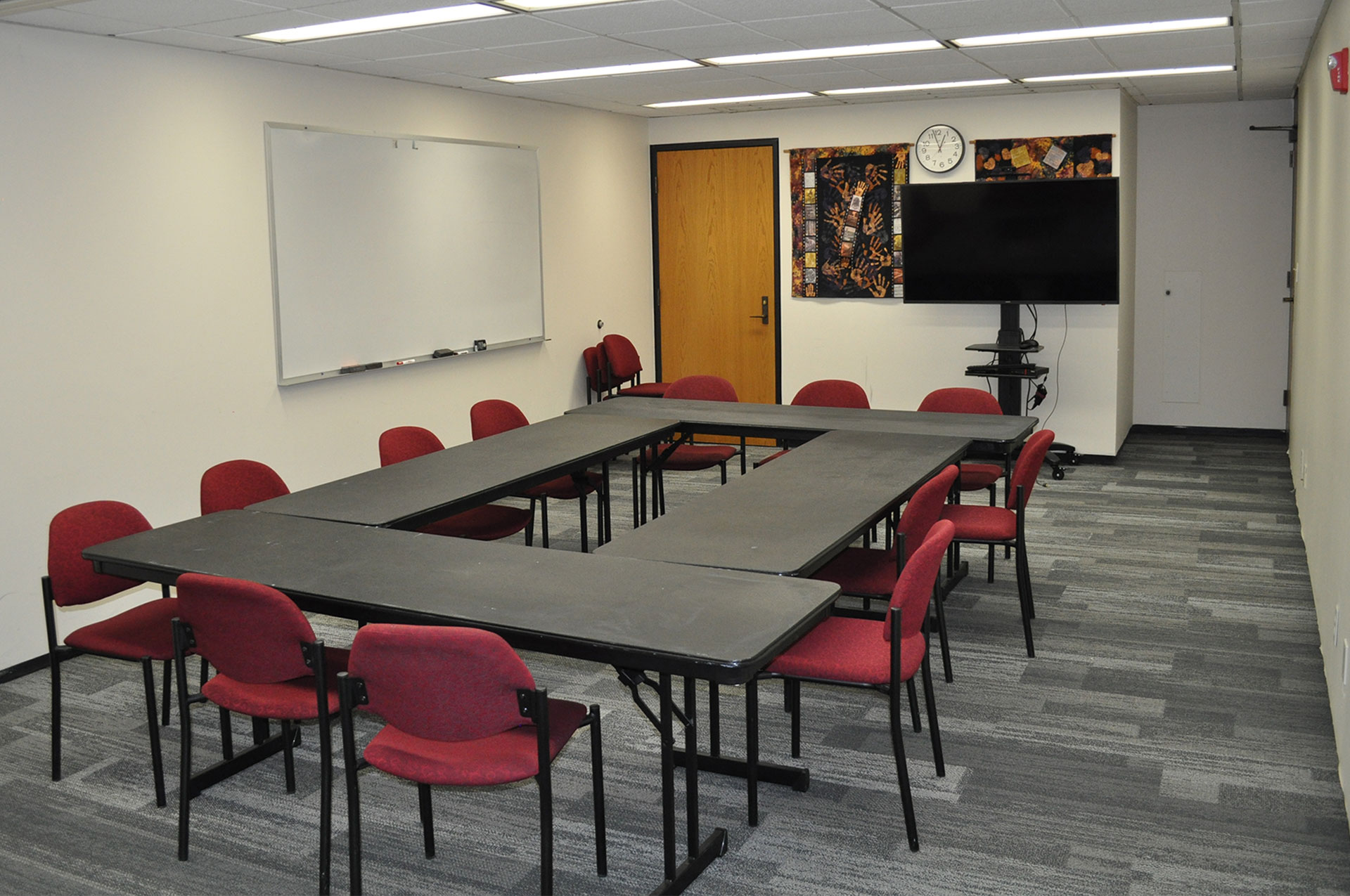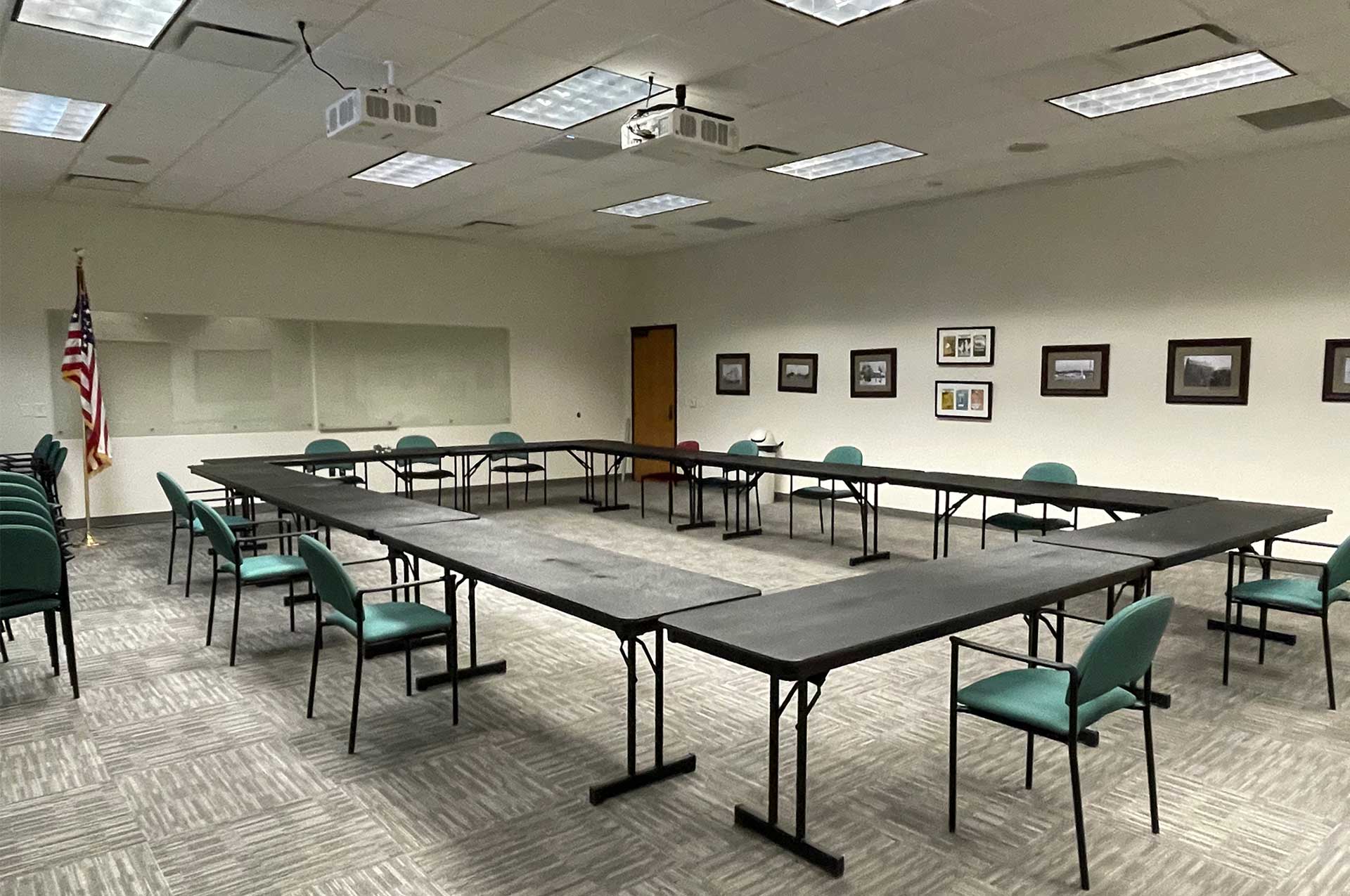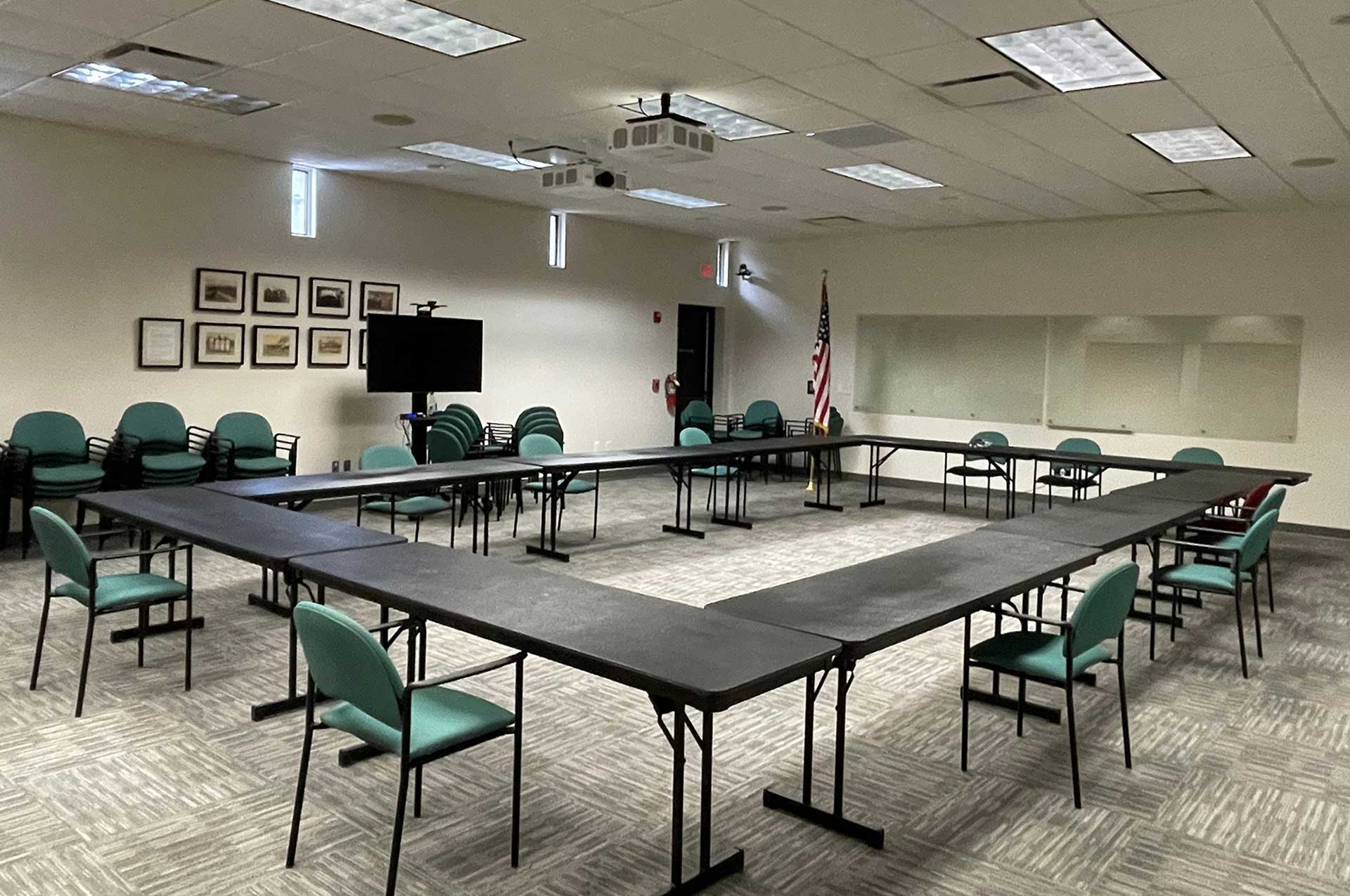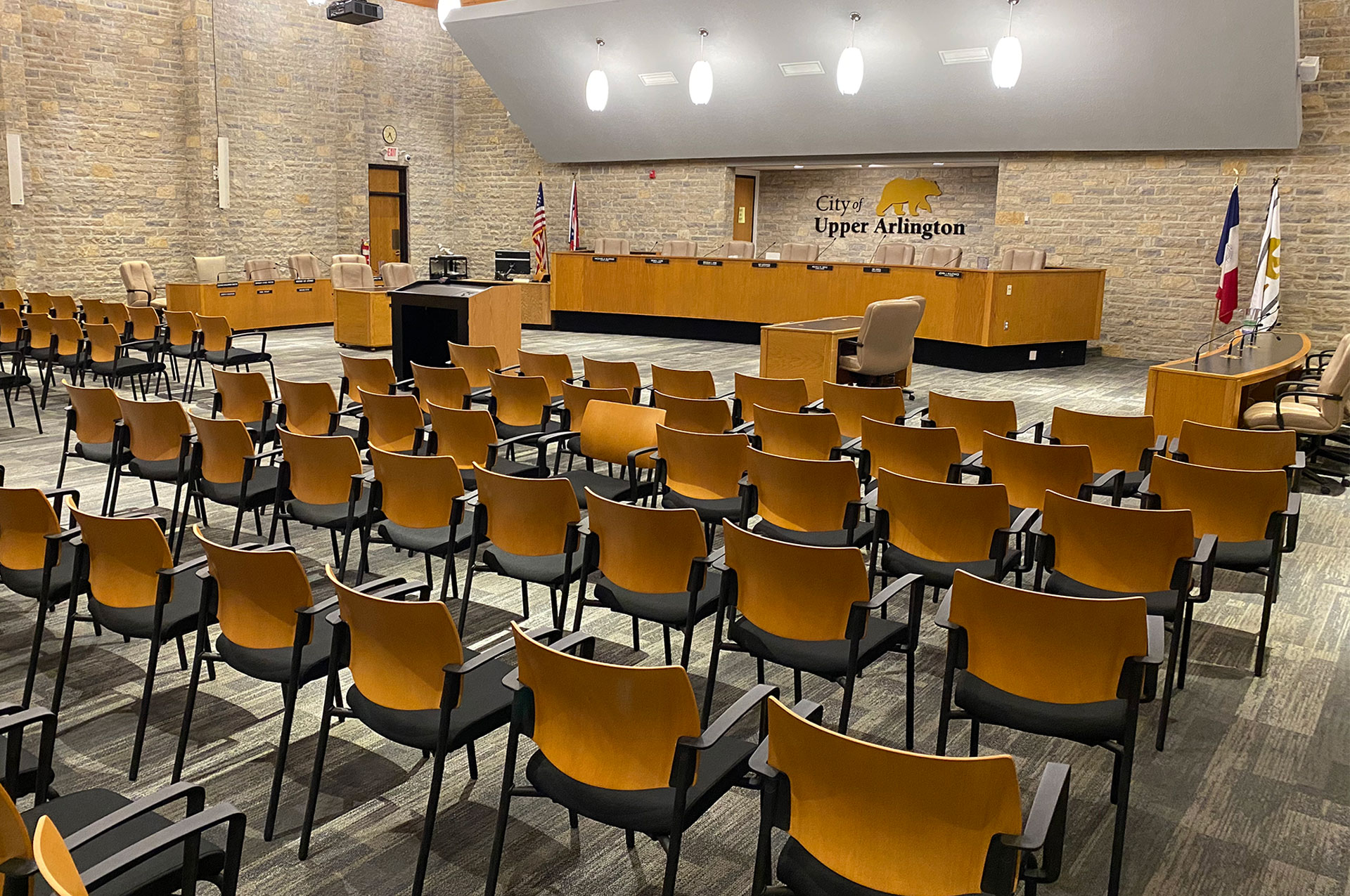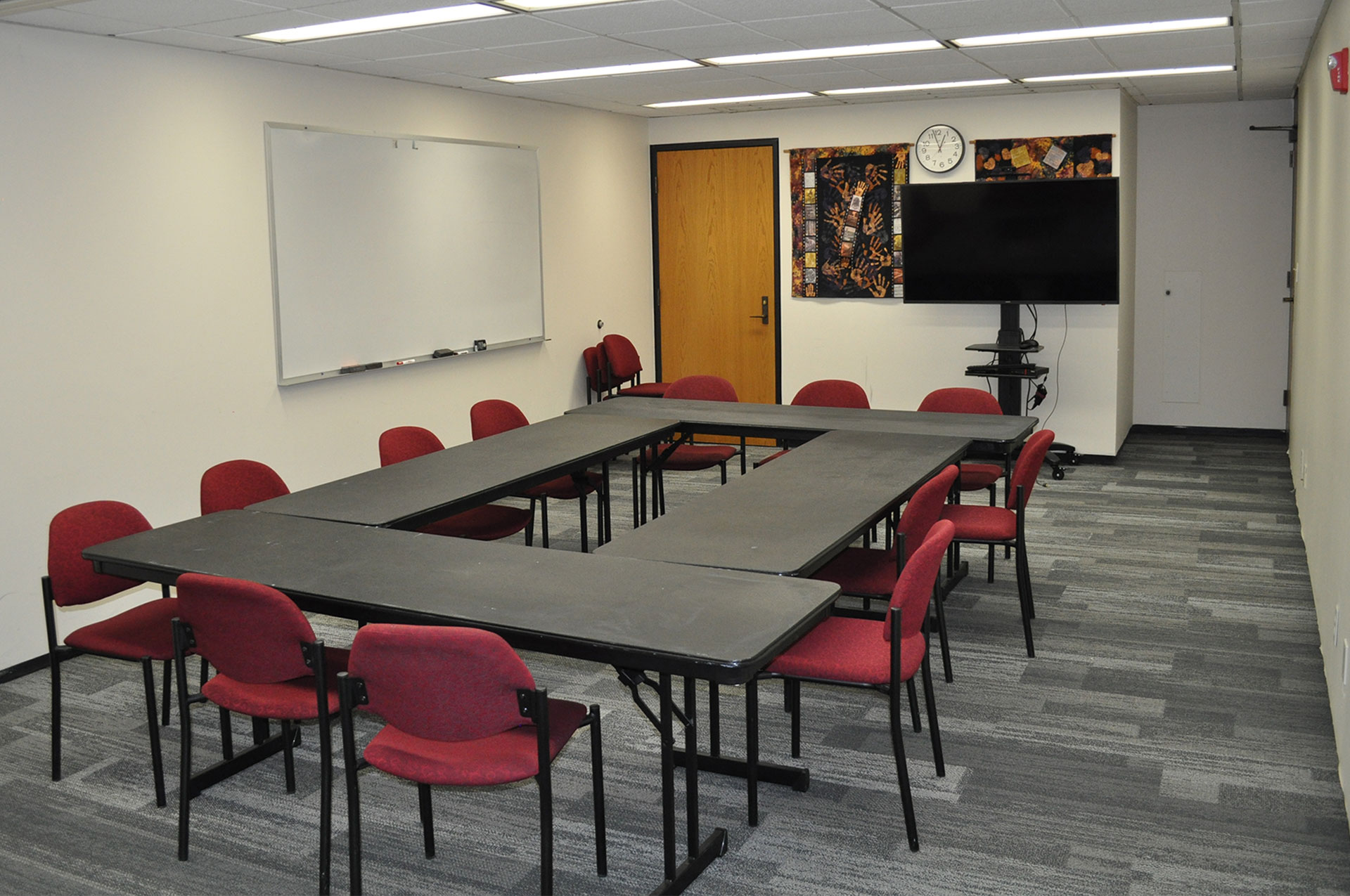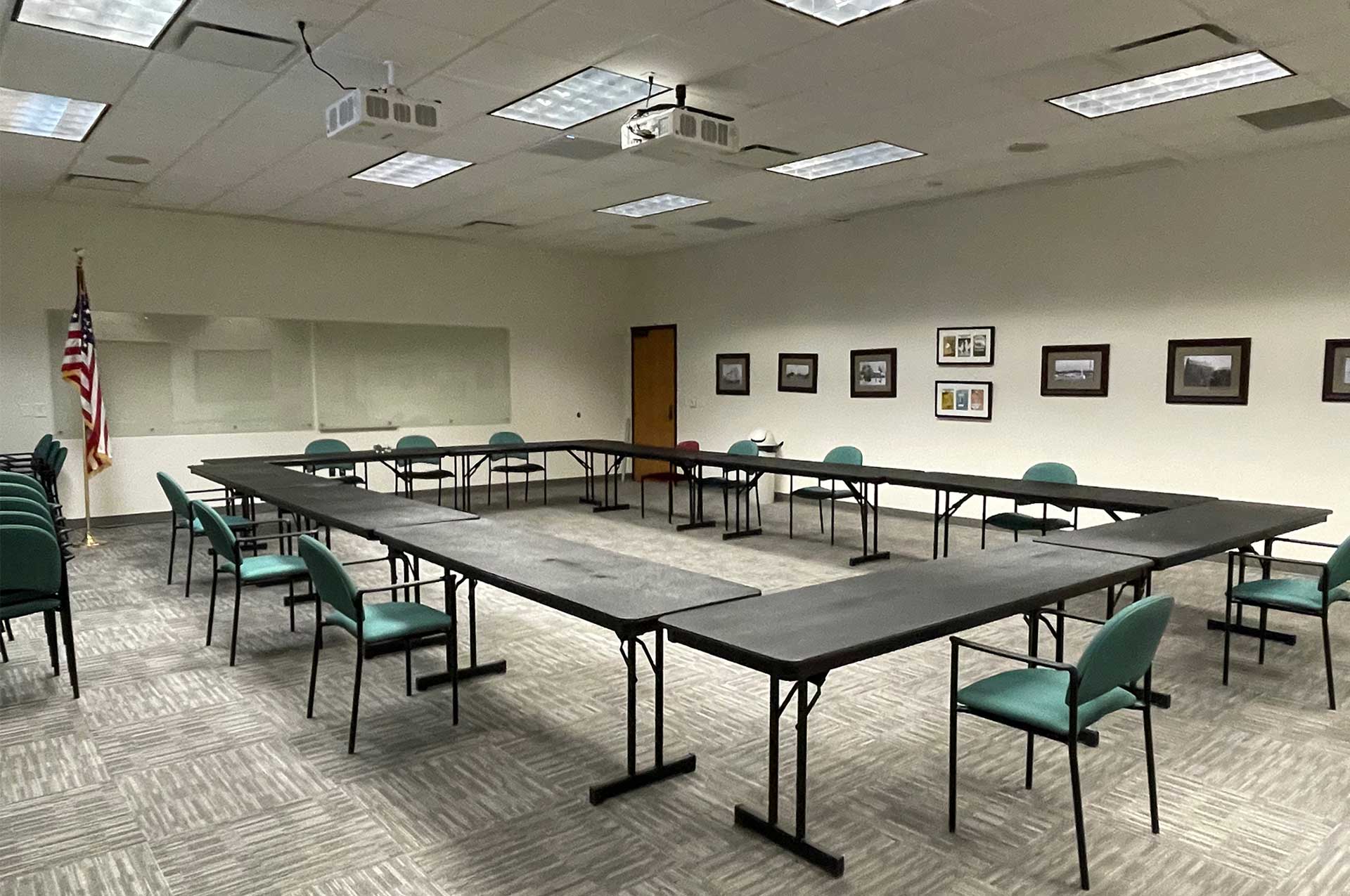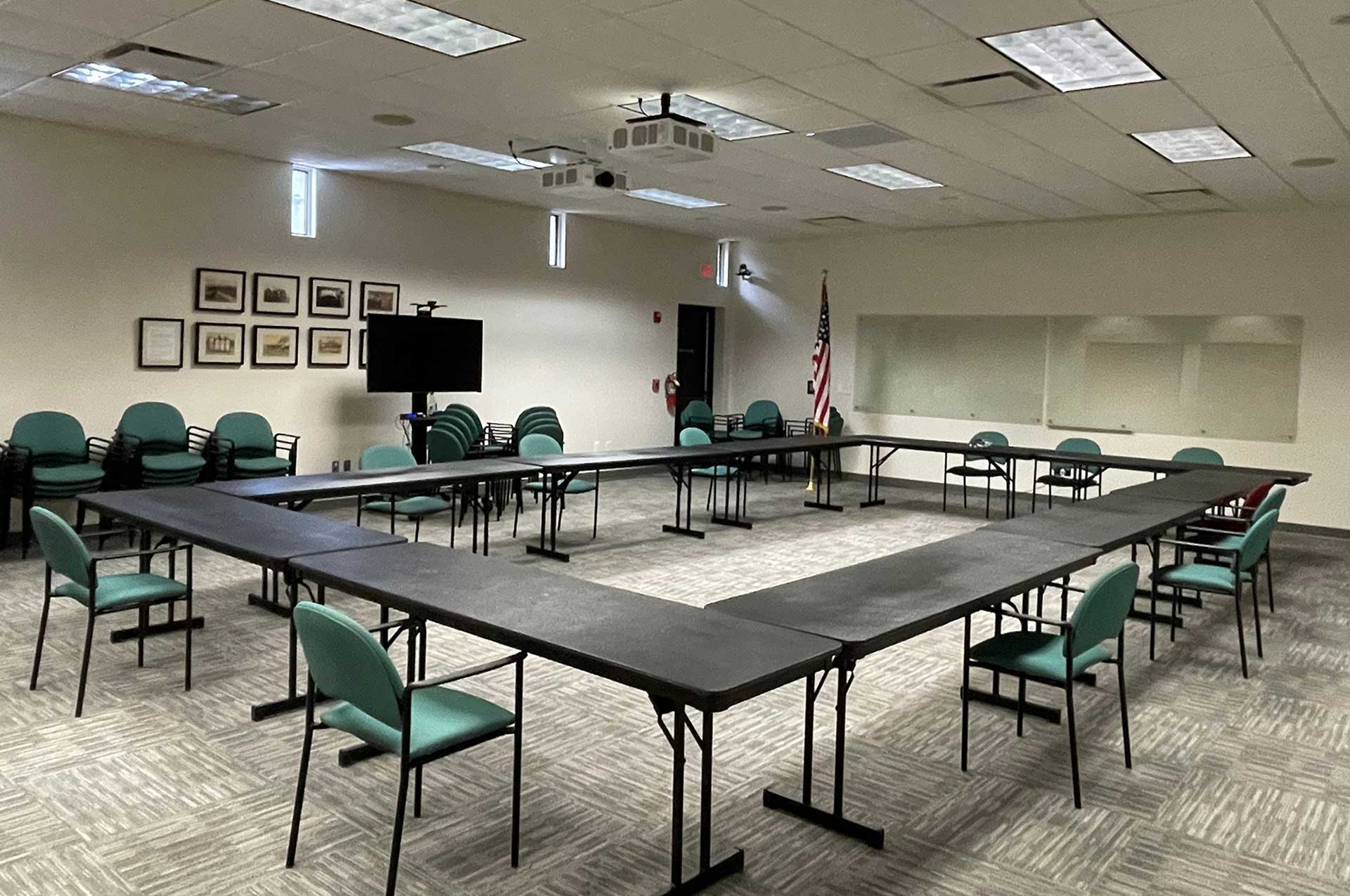 The City of Upper Arlington has five meeting spaces available for rental at the Municipal Services Center, 3600 Tremont Road, subject to availability. Reservations may be made up to 18 months in advance, with additional policies and regulations outlined on our Facility Rental Page. Reservation fees are non-refundable (unless your reservation is cancelled by the City).
Contact the City Manager's Office for availability using the form below.
CONTACT CITY MANAGER'S OFFICE