The City Manager's Office provides the executive leadership for the City, and policy guidance to the Mayor and Council. The City Manager is responsible for the overall management of the City's departments, the support services necessary to maintain them, and the presentation of the City's budget.
The Office is comprised of the City Manager, Assistant City Manager and Executive Secretary, as well as the following divisions:
Community Affairs – oversees the City's communications, marketing and community engagement programs (see the Connect section under Services)

Human Resources – performs all personnel functions for the City (see Human Resources section)

Economic Development – provides a wide range of services to attract new businesses and to help existing business stay and grow in UA (see Economic Development section)
The Council/Manager form of government is a system of representative democracy that combines the strong political leadership of elected officials with the strong managerial experience of an appointed manager. In this form of government, citizens vote to elect a City Council and that Council then hires a professional City Manager to run the City's day to day operations and implement any changes in policy that the Council passes. Elected officials and appointed managers must reach out to citizens via community surveys and interaction with residents across the community to ensure that all enacted policies represent the betterment of the community as a whole. Citizen involvement is often widespread in communities that have adopted this form of government through processes such as visioning and community-oriented local services.
City Council
Functions as a parliamentary system whereby all power is concentrated within the elected Council with a principal elected official, usually the Mayor, assuming a symbolic, coordinating and activist leadership role.
Members of City Council do not perform this function on a full time basis and typically receive little or no compensation for what is considered volunteer service to the community.
The number of members on a City Council can range from six to 13 members, depending on the size of the community.
Often, some or all members of City Council are elected to represent specific areas – known as wards or districts – within a community.
The Mayor is still perceived as the most visible leader for a community under this form of government.
The Mayor fulfills two vital functions: Consensus building among members of Council and their representatives, and in guiding the development and implementation of policies.
City Manager
The appointed professional manager functions like a business organization's chief executive – administering the daily operations for the City under the guidance of City Council.
The City Manager has a professional staff that, under his/her guidance, provides the services and implements the policies adopted by the elected Council.
This appointee is responsible for preparing the community's budget, directing day-to-day operations, hiring and firing personnel, and provides complete and objective information to Council on issues as they arise.
The City Manager is selected by the City Council based on his/her education, training and relevant managerial experience.
City Managers serve at the pleasure of the City Council, must respond to citizens, and are dedicated to the highest ideals of honesty and integrity.
STATE OF THE CITY ADDRESS
COMING SOON – Details of the 2023 State of the City Address
Please check back early in the New Year for details of the 2023 State of the City Address, to be presented in video format.
2022 State of the City Address
The 2022 State of the City Address – held on February 17 – was combined with a UA Community Center public meeting and held at the new Upper Arlington High School. Through a series of videos, brief highlights were shared of the past year's accomplishments along with a look ahead to projects for 2022 and a celebration of our 2021 Community Award recipients.
Before transitioning to a UA Community Center presentation, Margie Pizzuti, UA Community Center Capital Campaign Co-Chair for the Upper Arlington Community Foundation, provided an exciting update on their private fundraising efforts. As they ready to transition to the public phase of the campaign, they have already met their initial $5.4 million goal – including a lead gift of $2 million from Loanne Crane, in honor of her husband Bob Crane. Based on that success, and recognizing that the design team has adjusted its goals for the UA Community Center, the Campaign goal has been expanded to $8 million so that the Foundation can do its part to support the community's evolving vision for this long-awaited facility.
Representatives from the architecture and design team of Perkins&Will, and MSA Sport provided a preview of the proposed floor plans and some interior and exterior 3D renderings showing concepts of what the facility will look like. While the core building programming remains true to recommendations from the Community Center Feasibility Task Force, the vision has continued to evolve in response to ongoing feedback. This has included adding underground parking, moving uses in the building to maximize efficiencies and enhance customer convenience, and creating a welcoming entry area with seating and access to a café that will be open to all.
To learn more about the UA Community Center and to view the conceptual drawings and 3D renderings click here.
2022 Community Awards Program
Nomination Deadline: Friday, January 20, 2023
Printable Nomination Form | Fillable Nomination Form
Each year, the City seeks nominations of the many worthy individuals and groups that have helped make our community better in some way, through our annual Community Awards Program. We have mixed things up a little for the 2022 awards, adding a Community Relations award in place of Safety, and incorporating a new diversity element to our Business Award.
Now is the time to submit your nominations for the following categories:
Business
Community Enrichment
Community Relations
Senior
Youth
2021 Community Award Winners & Nominees
See below for information on our 2021 Community Award recipients. Details of past-year State of the City Addresses can be found through our Archives Portal – State of the City search.
CITY MANAGER - STEVEN R. SCHOENY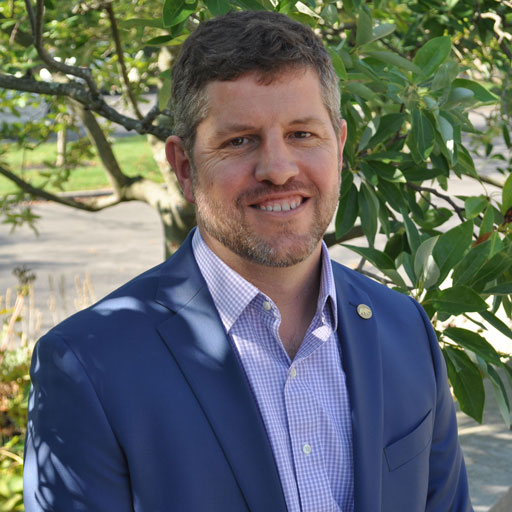 Steven R. Schoeny joined the City of Upper Arlington as City Manager on September 30, 2019.
A 13-year resident of Upper Arlington, Steve previously served as the Director of the City of Columbus' Department of Development since the summer of 2013. During his tenure, the department implemented new planning principles that provide a consistent framework throughout the city, in collaboration with neighborhood leaders. He has spearheaded numerous economic development efforts that resulted in a net gain of more than one million square feet of Class A office space in Columbus. He led Columbus' participation in the Mid-Ohio Regional Planning Commission's (MORPC) Corridor Concepts project, collaborating with eight regional municipalities around a shared vision of mobility. Steve also oversaw the creation of a proactive code enforcement system for the department, as well as a restructuring of various housing incentive programs to encourage mixed-income neighborhoods.
Prior to his role at Columbus, Steve led the economic development consulting practice for Ice Miller Whiteboard, providing strategic planning services to various municipalities and performing site selection, incentives negotiation and analysis for projects that included corporate headquarters, manufacturing sites and data centers. He also served as Director for the State of Ohio's Strategic Business Investment Division, overseeing statewide economic development efforts including project and incentive negotiations, monitoring agreement compliance and business retention.
Steve has a Master of Public Management from the University of Maryland, School of Public Affairs, and Bachelor of Arts degrees in Political Science and Economics from Ohio University. He is an Ohio University Voinovich School Distinguished Alumni recipient, a Columbus Business First Power 100 recipient, and a Rose Fellow from the National League of Cities/Urban Land Institute Daniel Rose Center. His community involvement includes: Board Member and Treasurer for CelebrateOne, Board Member for the Central Ohio Community Improvement Corporation, and Board Member for Partners Achieving Community Transformation. He is actively involved in various Upper Arlington youth sports programs, including the Golden Bear Basketball Club, Kiwanis Soccer and Bear Cub Baseball.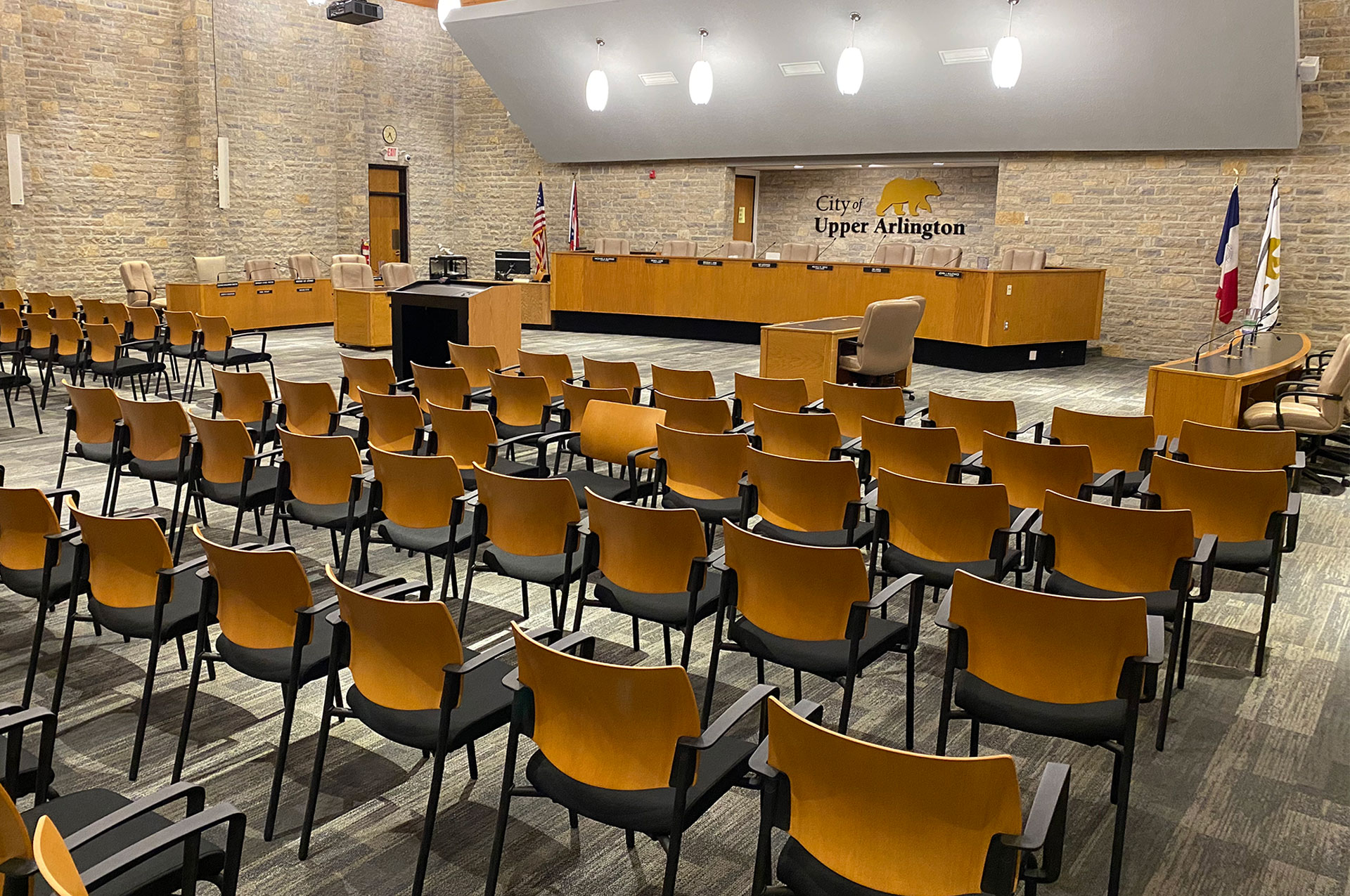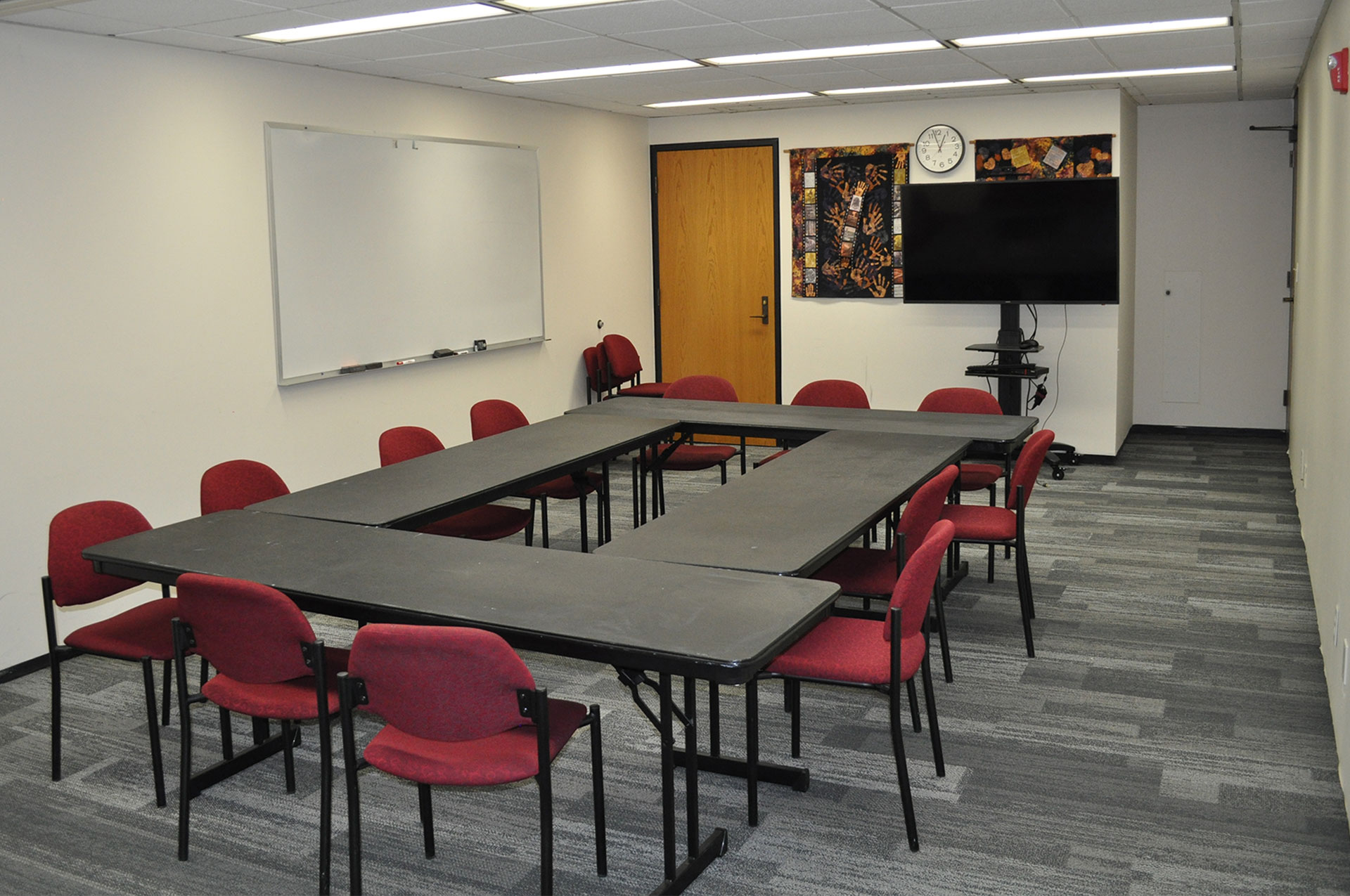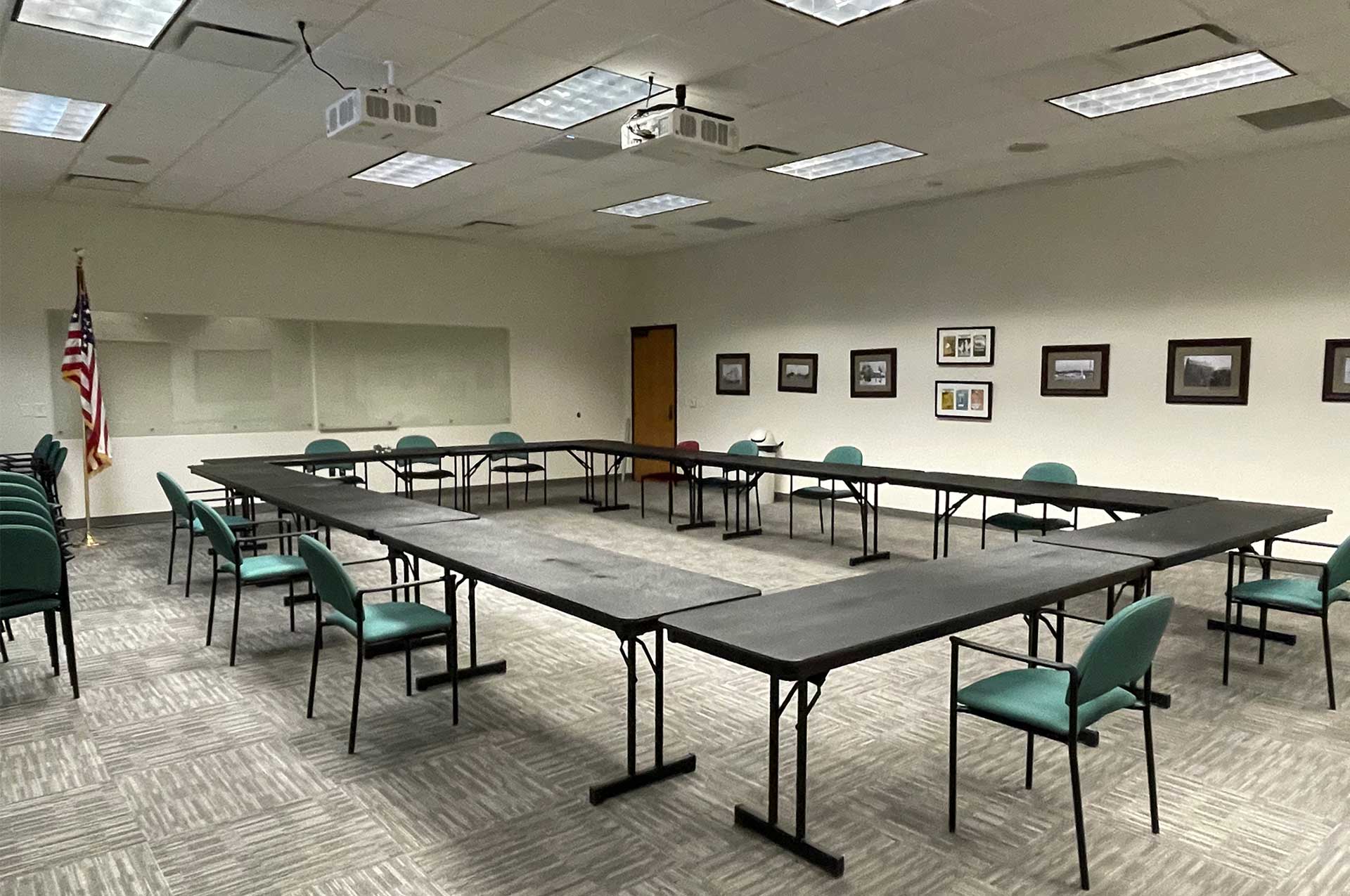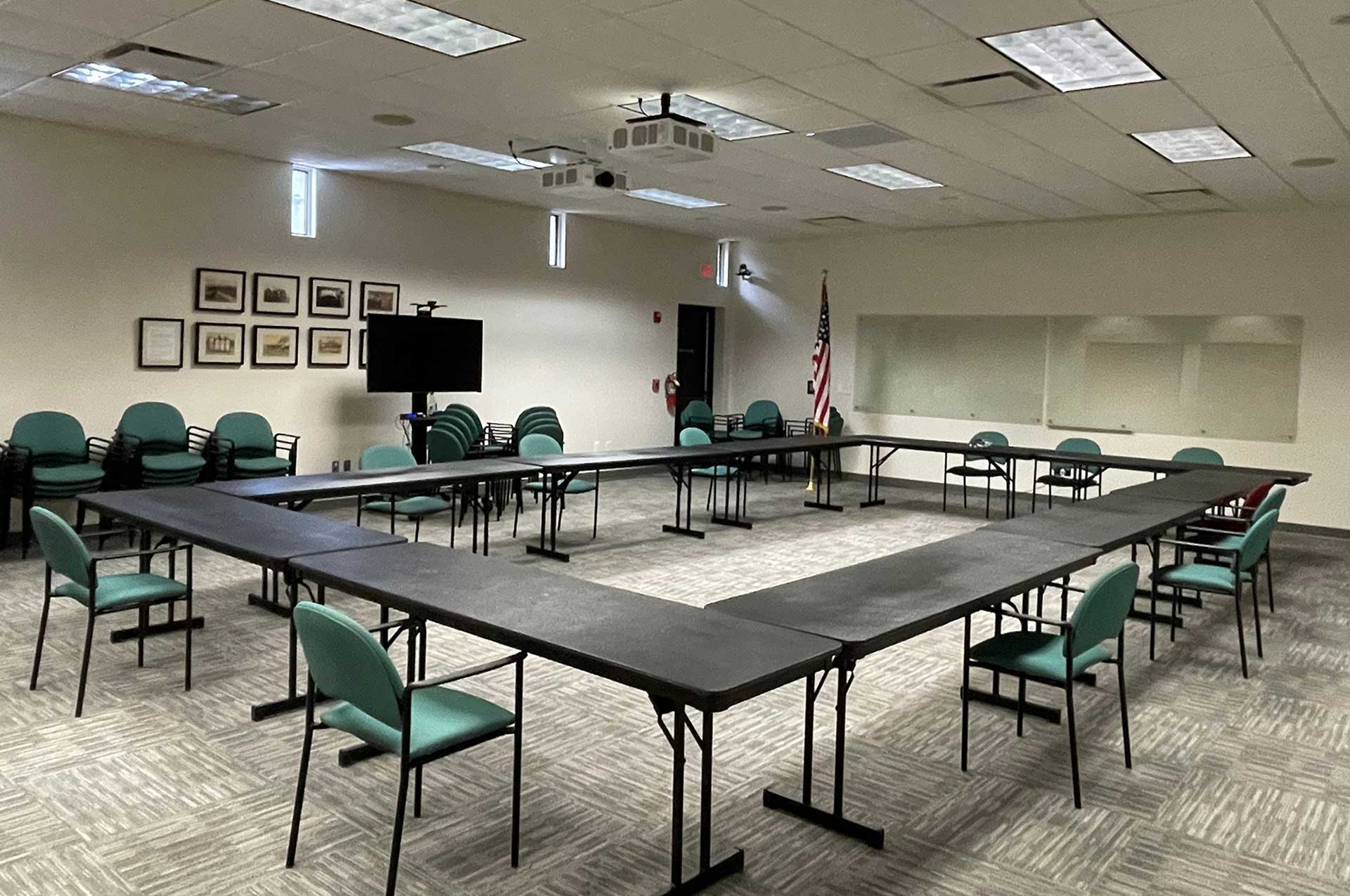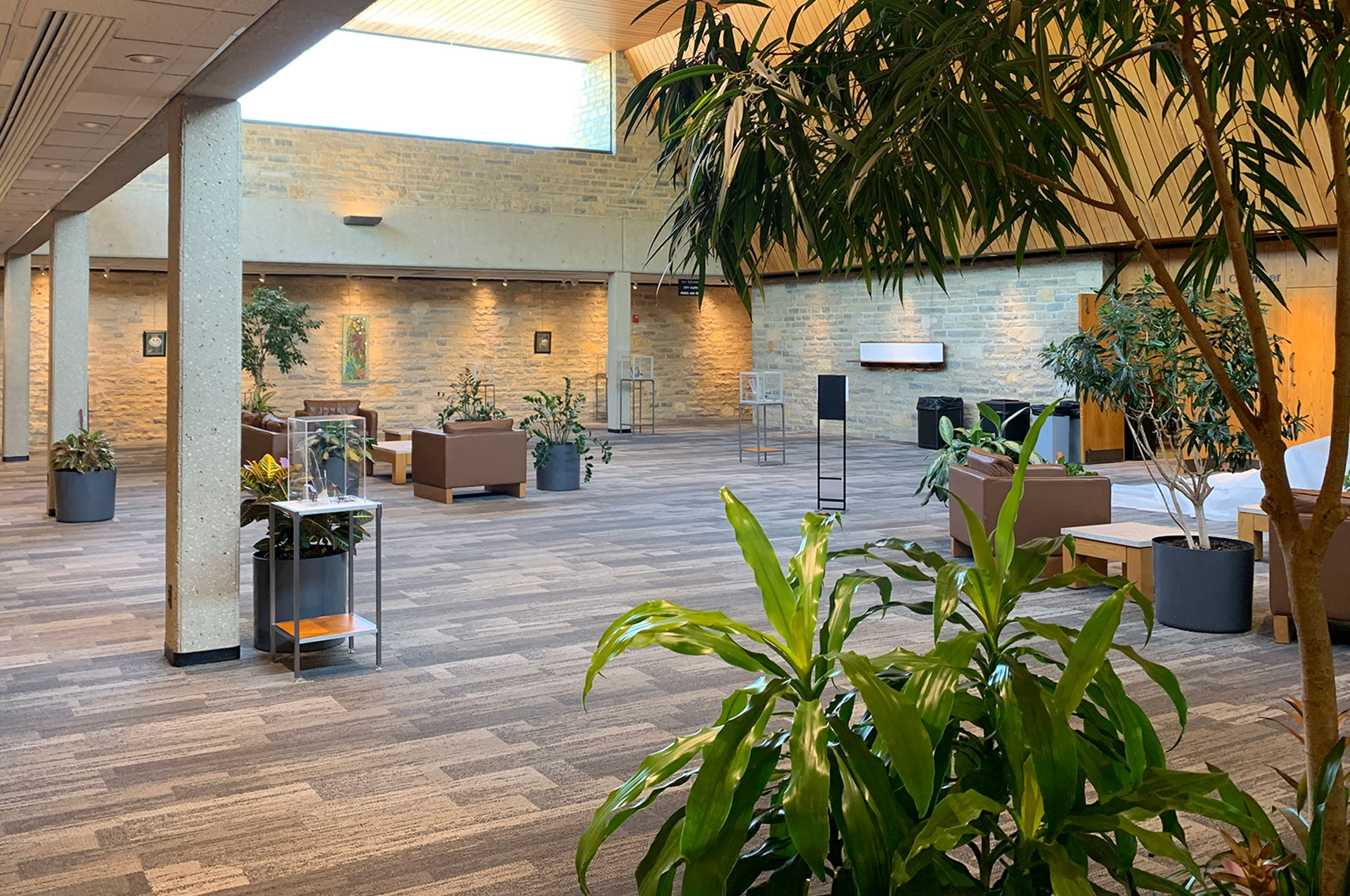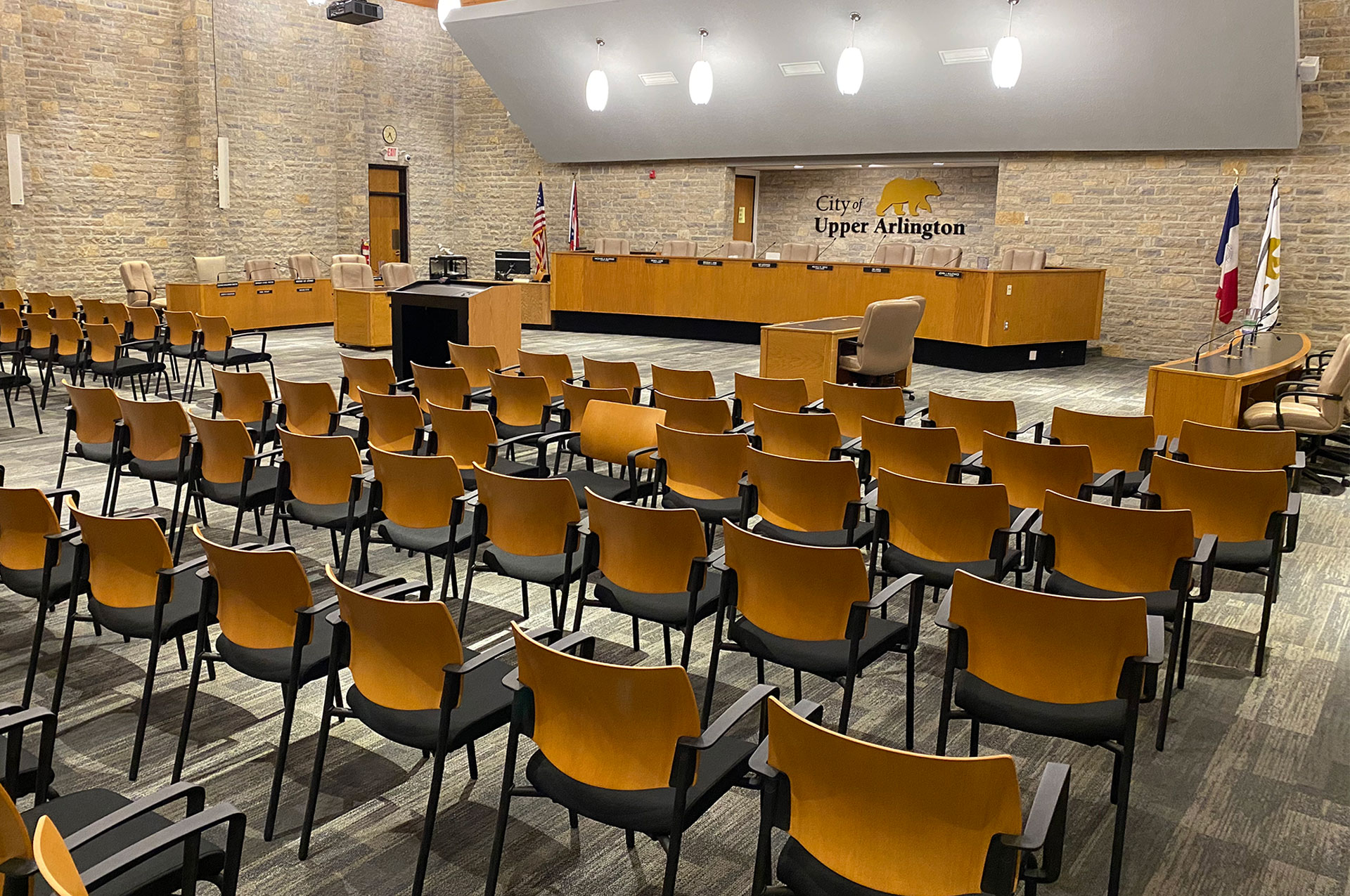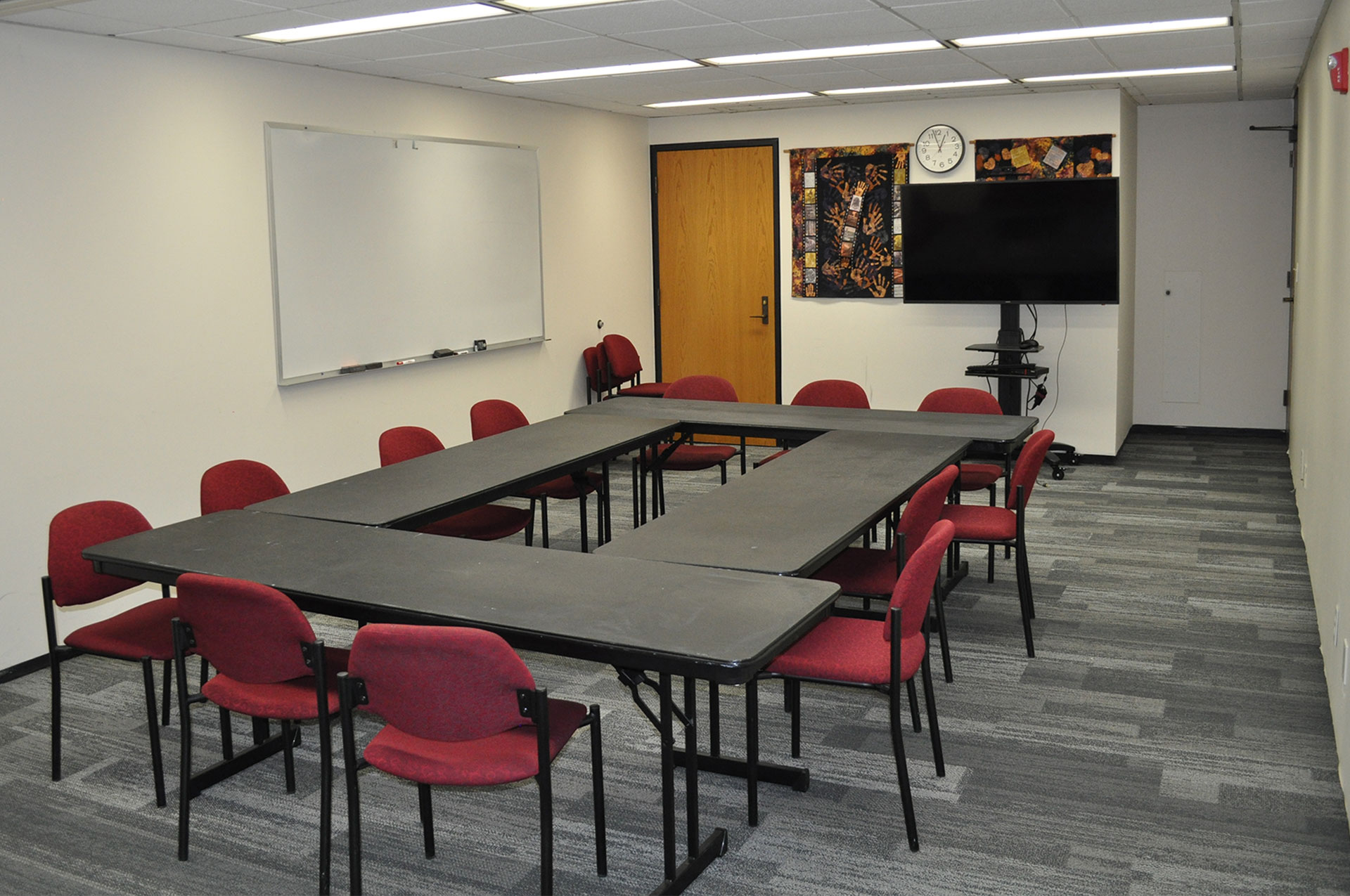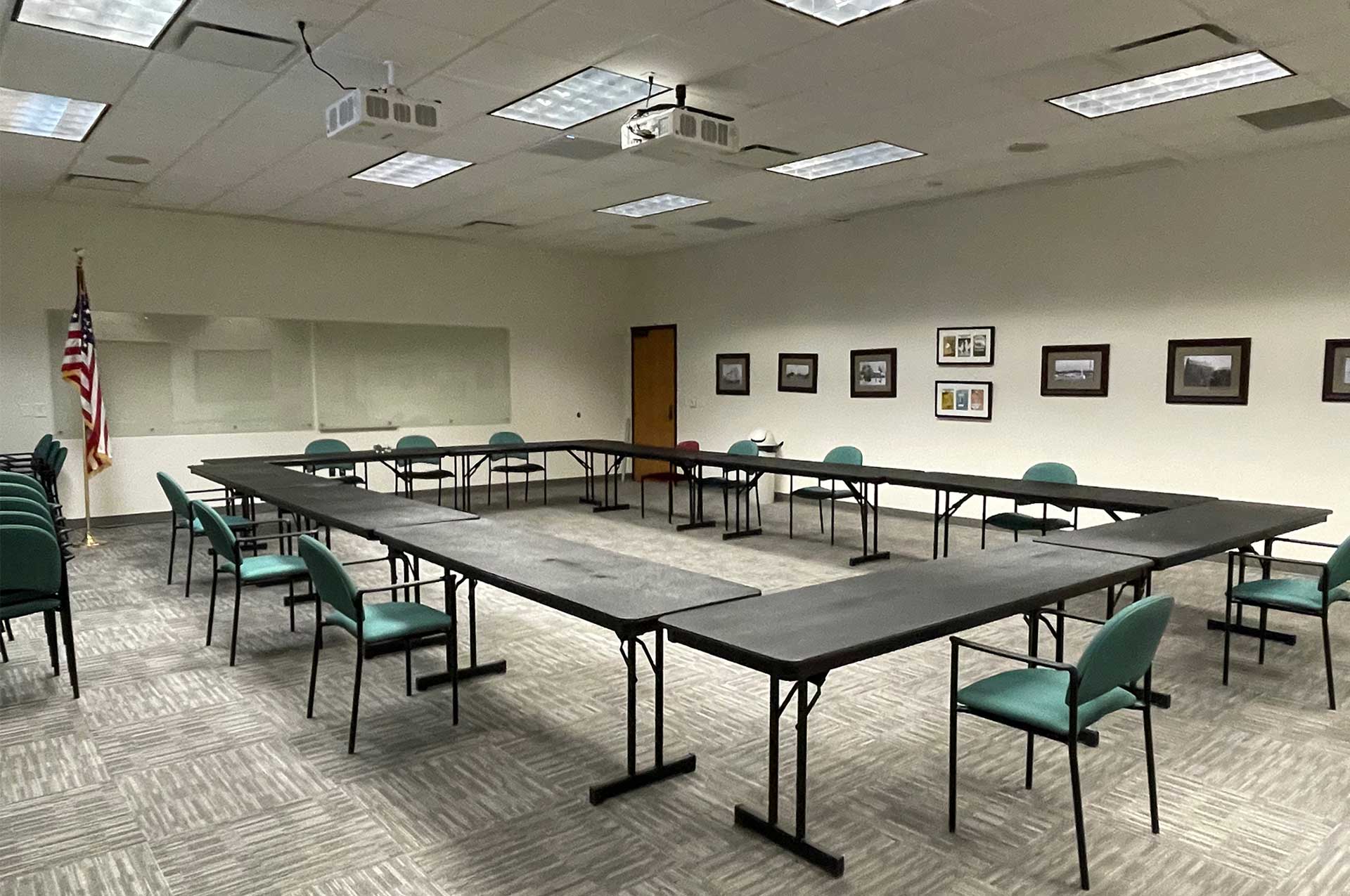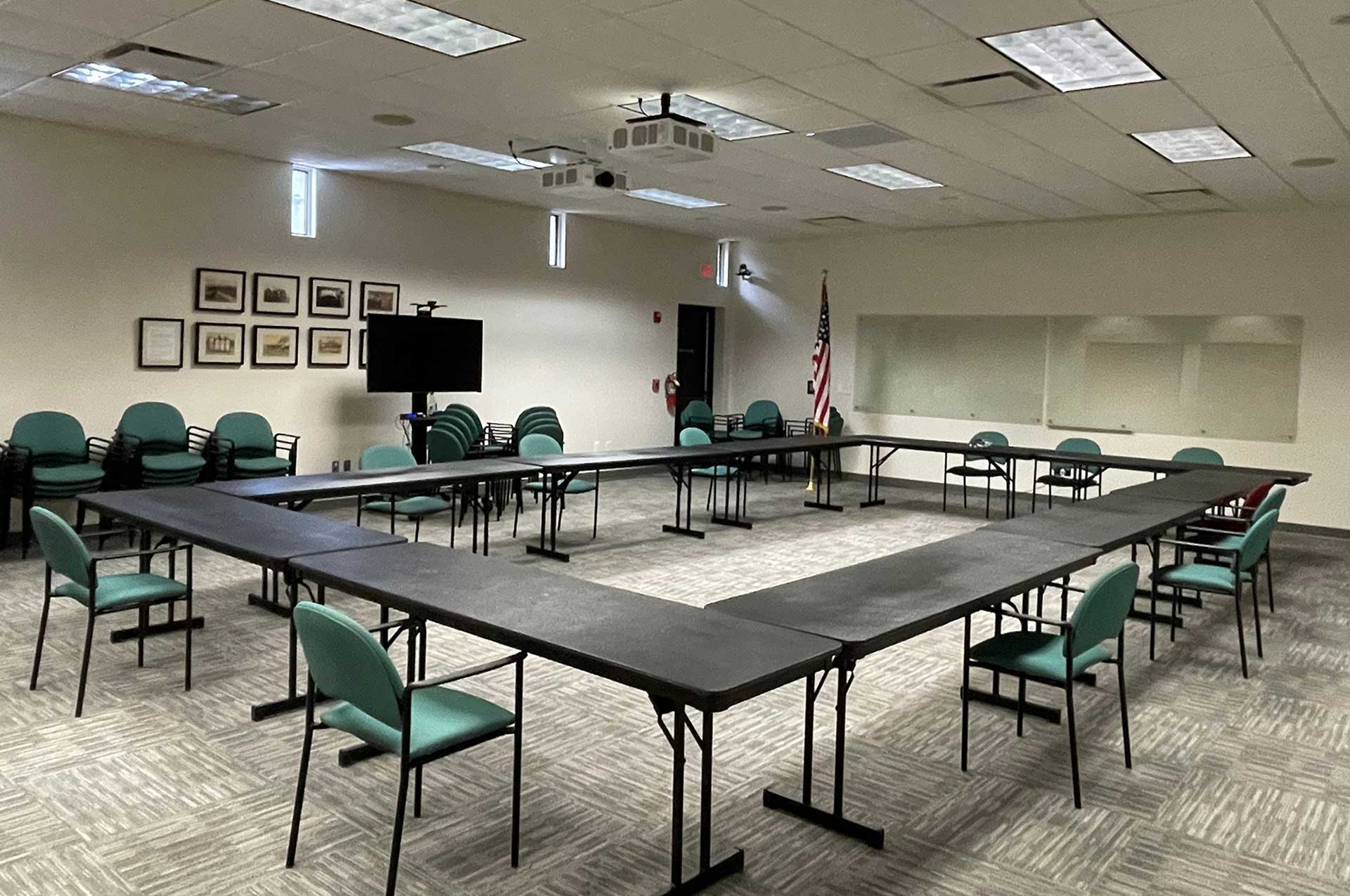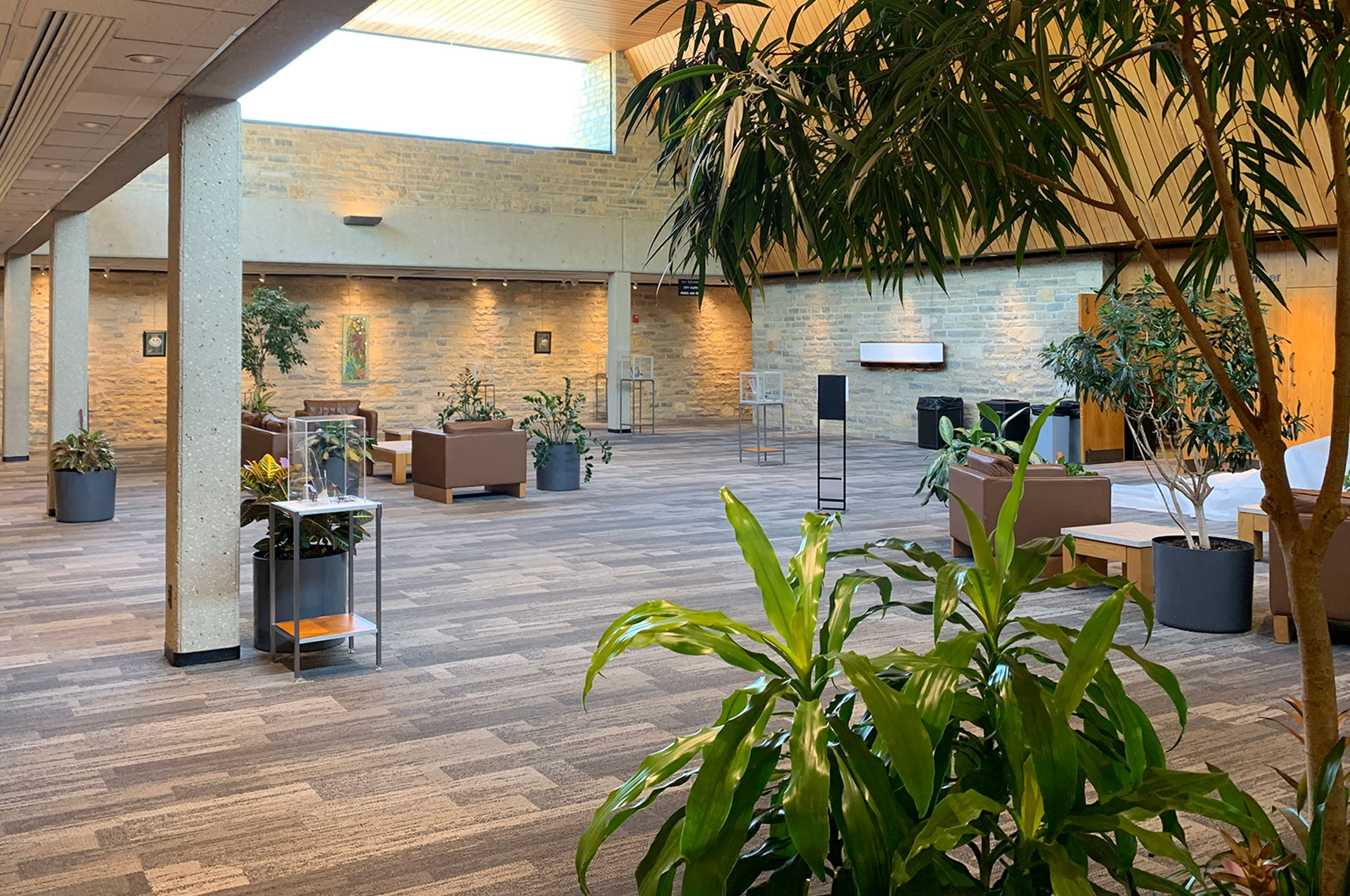 The City of Upper Arlington has five meeting spaces available for rental at the Municipal Services Center, 3600 Tremont Road, subject to availability. Reservations may be made up to 18 months in advance, with additional policies and regulations outlined on our Facility Rental Page. Reservation fees are non-refundable (unless your reservation is cancelled by the City) and City events take priority.
Contact the City Manager's Office for availability using the form below.
CONTACT CITY MANAGER'S OFFICE