The Upper Arlington Fire Division provides paramedic care with advanced life support capabilities. All medic trucks are staffed with at least two paramedics and all fire apparatus have at least one paramedic at all times. This model provides residents with rapid response to requests for EMS even when the medic units are already on other calls. It is common to see a fire truck respond to EMS calls either in advance of a medic unit or in conjunction with a medic unit.
The Medical Advisory Board was established in 1974 to provide on-going professional supervision, training, and support to UAFD's emergency medical program. The seven member board is comprised of Emergency Department physicians, pediatricians, cardiologists and trauma specialists. The board regularly reviews the EMS protocol, assists with the training of paramedics and basic EMTs, and performs quality control evaluations of the performance of the UAFD medic companies.
Like most communities nationwide, the Fire Division bills for Emergency Medical Service (EMS) transports, since private insurance and Medicare policies contain provisions for treatment and transport by an emergency medical provider. The funds generated provide an effective long-term means to defray some of the costs involved with Fire Division operations.
If you or a family member is provided with emergency medical services that result in transportation to a local hospital, a bill for the transport will be sent to your insurance company, Medicare, or Medicaid. There is never a situation where service must be paid for on the day it is rendered.
Patient care will not be compromised by this program and you should never be afraid to call 9-1-1 for help when you need it. The Fire Divisions in Franklin County will never refuse to render treatment or to transport to a medical facility due to inability to pay or lack of insurance.
EMS services should always be used in times of medical emergency; especially when a patient is alone and not in a condition to drive to a medical facility. EMS providers deliver patients to medical facilities rapidly and safely, while initiating medical treatment.
Following an EMS transport, bills are sent to the insurance company of the patient. Patients only see a request for information in the mail if the record of insurance is not on file and cannot be obtained by the EMS crew (e.g. the patient was unconscious). Patients may receive a "signature letter" to sign and return following transport to a medical facility. This is not a bill, and to assist in processing the insurance payment, you are asked to sign and return the letter promptly.
UA residents should also be aware that if Upper Arlington medic units are occupied with other EMS calls, medical care would be provided via another Fire Division. In such situations, the insurance reimbursement regulations require that non-residents of the entity providing the service be billed for the co-pay required by their insurance company.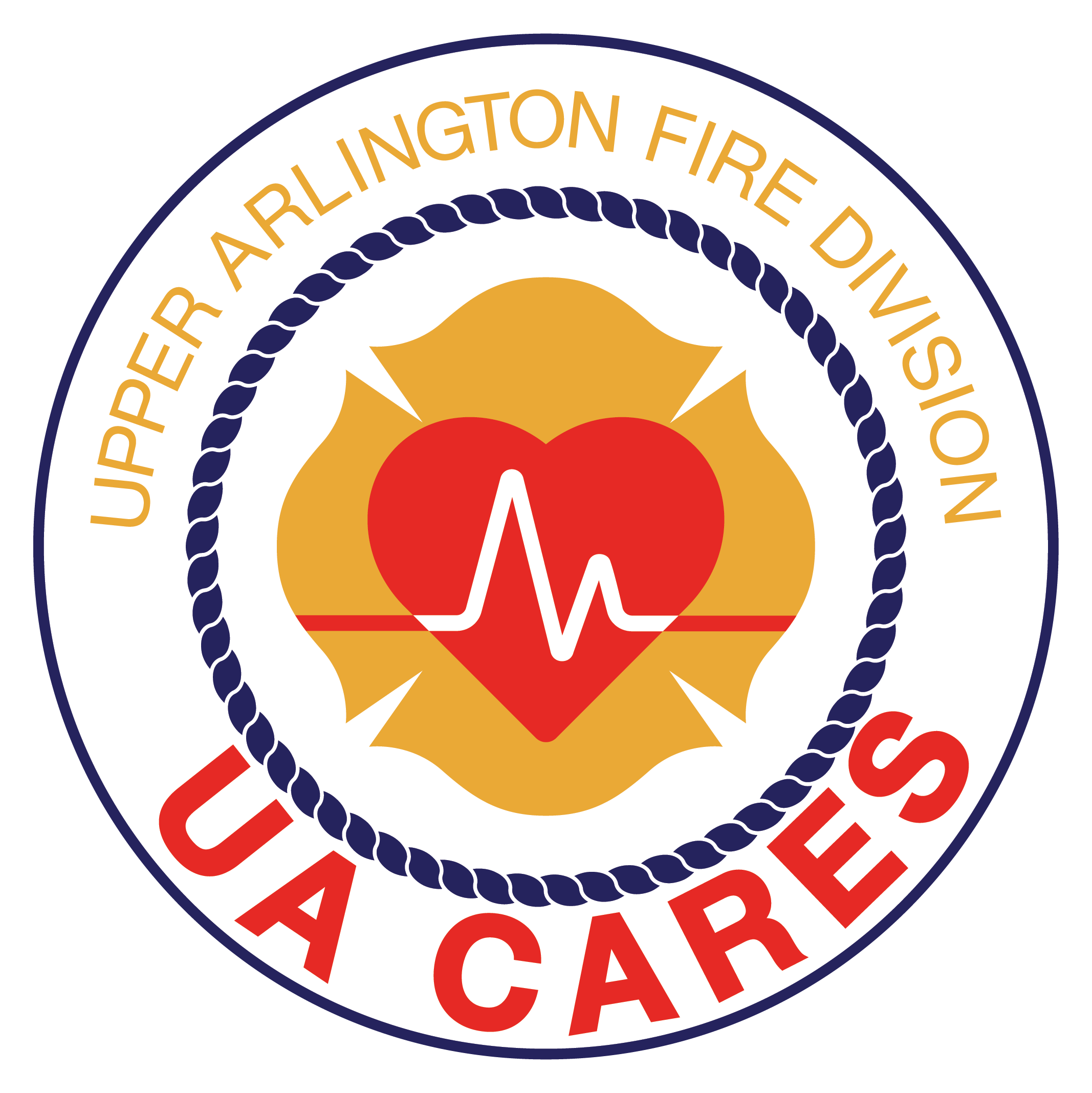 We are always looking for innovative ways to bring the best care possible to our community and are proud to offer CARES—Community Assistance, Referrals and Education Services. CARES focuses on education, injury prevention and building community partnerships to help improve residents lives. CARES is a paramedicine program that provides community-based healthcare, with our paramedics functioning outside their customary emergency response roles to educate and assist residents in health care issues, and developing useful collaborations with area providers.
If you are interested in supporting CARES, you can donate to the Upper Arlington Fire Division's CARES Fund. Complete the contact form below if you would like to donate.
To learn more or to schedule one of the services listed below, contact us at 614-583-5352 or [email protected]. If you are a resident or area health organization that sees an opportunity for partnering with the Fire Division to expand public health in Upper Arlington, we want to hear from you—please complete the contact form below.
FAQS
c

Expand All
C

Collapse All