The Fire Division provides fire prevention and suppression, emergency medical, technical rescue, and hazardous materials mitigation services. The City is served by one engine/rescue unit, one ladder truck and three medic units, operating from two station locations. The division responds to approximately 4,500 incidents each year.
All services are delivered by 50 firefighters and paramedics over three, 24-hour shifts, in partnership with an administrative team that includes the Fire Chief, Deputy Fire Chief, the Fire Prevention Office, EMS/Training Office, and support staff. Each year, Fire personnel undergo live fire and rescue training exercises, continuing education to maintain firefighting, EMT, paramedic and inspection certifications, and field exercises as part of the regional hazardous materials team.
The division provides a variety of health and safety programs, designed to educate and help residents take steps to assist the public with EMS, CARES, Fire Prevention, station and truck tours, and public speaking requests.
January 28, 2021 Update COVID-19 VACCINATIONS UPDATES Franklin County Public Health Vaccine Info & Registration Ohio Department of Health Vaccine Provider Locations FRANKLIN COUNTY STAY AT HOME ADVISORY EXTENDED Franklin…
July 14, 2020 At the July 13 City Council Meeting, Council approved amendments to Ordinance 46-2020 requiring that all persons within the City of Upper Arlington wear a facial covering…
Each year, approximately 350,000 cardiac arrests occur outside the hospital setting in the U.S. Nearly 90% prove fatal, and the chance of survival decreases by 10% per minute without CPR. The PulsePoint mobile application empowers citizens to provide life-saving assistance to victims of sudden cardiac arrest. Should someone in a public place experience a cardiac emergency, the app will alert CPR-trained, registered citizens who are in the vicinity simultaneously with the dispatch of paramedics. The app also directs these citizen rescuers to the exact location of the closest publicly accessible Automated External Defibrillator (AED).
The free app is available for download on iTunes and Google Play. After download, click the menu pull-down button, select "Agencies" and search for "Upper Arlington Fire." Next, select "Settings" from the same menu to turn notifications on for CPR. Call 614-583-5100 for additional details, including CPR training opportunities.
Knox Box is a mini, lockable steel vault that provides firefighters and paramedics access to keys for entry to a residence or business in an emergency. Only the UA Fire Division can access boxes in Upper Arlington. The vault is installed by the resident or business owner on the structure's exterior near the entry. In an emergency, the dispatcher tells first responders if a Knox-Box is onsite for easy building access, without forcing a door or damaging the building.
Contact Fire or call 614-583-5100 if you wish to purchase a Knox Box or would like more information.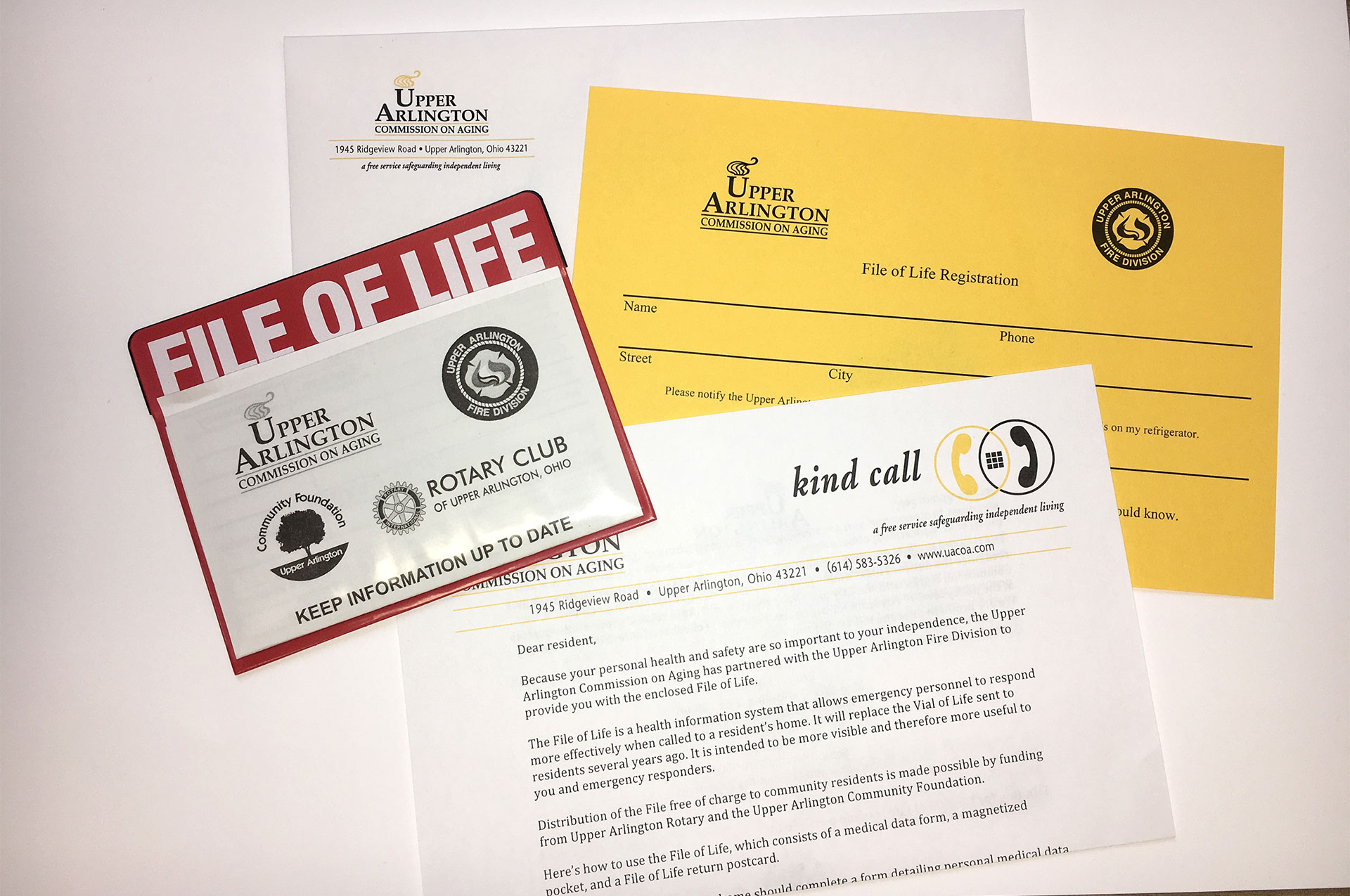 The File of Life is a health information system that allows emergency personnel to respond more effectively when called to a resident's home. The File of Life kit contains a medical data form, a magnetized pocket and a File of Life return postcard. Residents complete the form detailing their personal medical and emergency contact data. The form is placed in the magnetic pouch and affixed to the outside of the refrigerator. UA Fire and Medics are trained to look for the File of Life when they are called to an emergency situation. The registration postcard is returned to the UA Commission on Aging once the File of Life is complete.
The File of Life is free and available at the UA Fire Division, UA Senior Center and the UA Commission on Aging or can be mailed to the home by calling the UA Commission on Aging at 614-583-5326.
The File of Life is made possible through a grant from the Upper Arlington Community Foundation and the Upper Arlington Rotary Club.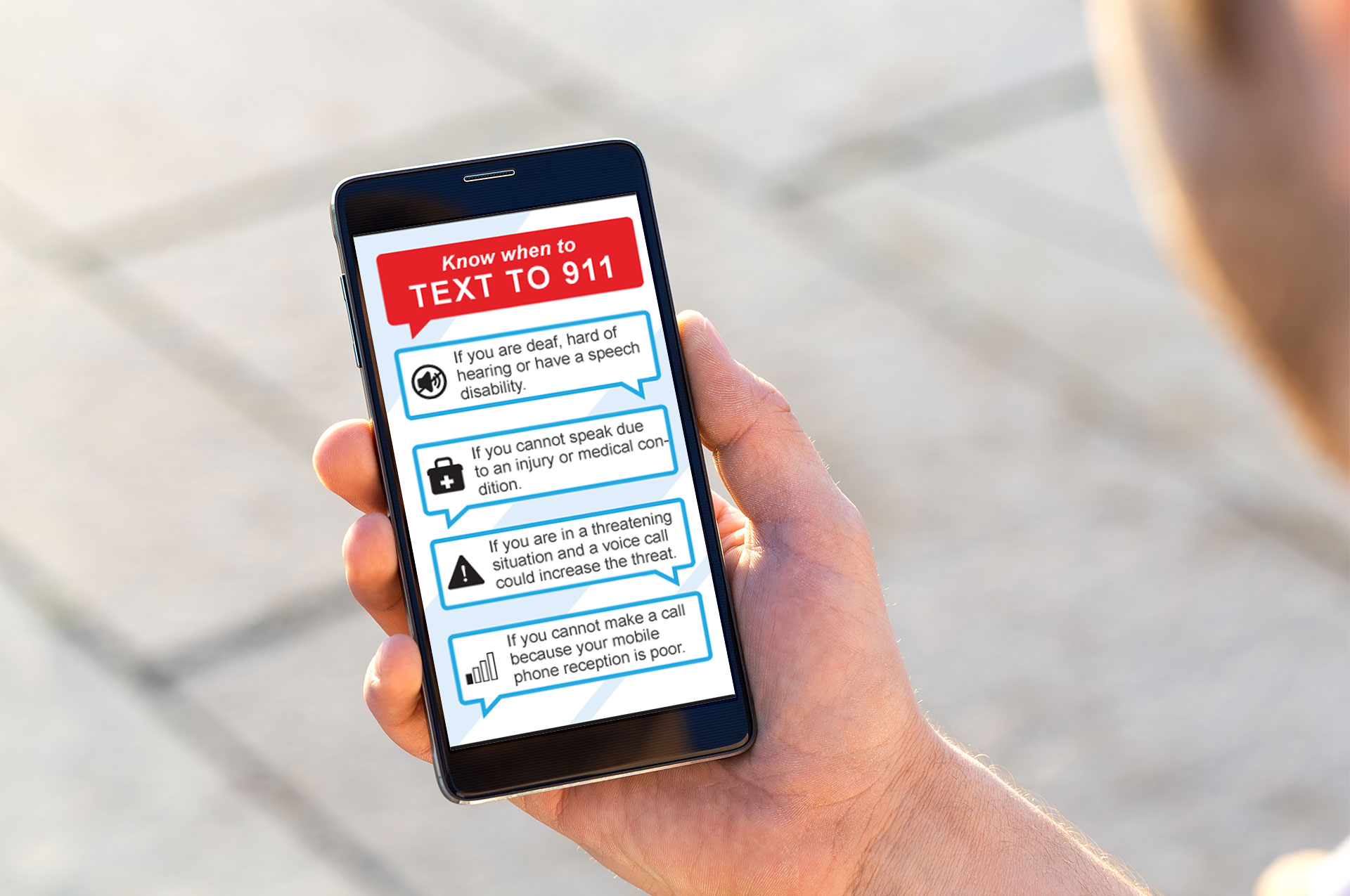 TEXT TO 911
Franklin County's Emergency Communications Centers—including the City's provider, NRECC, at the City of Dublin—now offer a Text to 911 feature, enabling residents to send a text for assistance if necessary.
This new option should only be used under certain circumstances:
If you are deaf, hard of hearing or have a speech disability.
If you are unable to speak due to an injury.
If you are in a threatening situation and a voice call would increase the threat.
If mobile phone reception is poor.
If you do need to send a text for emergency assistance, type in the numbers 911 in the "to" field. Then type a brief but informative message that includes your location and the type of emergency. Then press "send."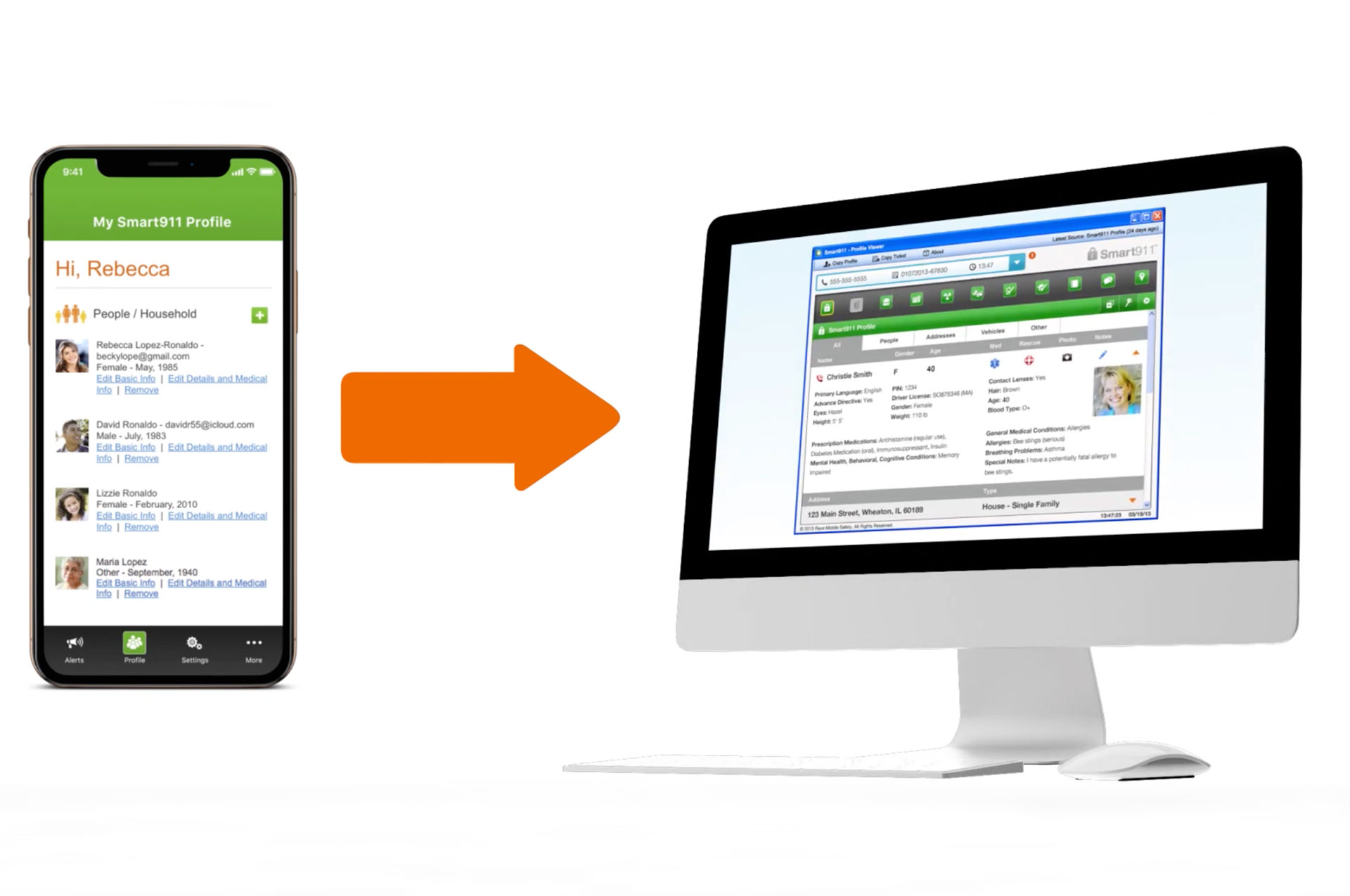 SMART911
The City's emergency dispatching provider, NRECC at the City of Dublin, has enhanced the level of service our emergency responders can provide to residents by becoming a Smart911TM agency.
Smart911TM is an online tool enabling residents to create a household "Safety Profile" that is directly shared with NRECC dispatchers in the event that you call 9-1-1 for assistance. Once registered, should an emergency occur at your home or to a family member whose information and phone number is included in the Safety Profile, dispatchers will immediately have access to information that could prove invaluable to first responders and, ultimately to those in need of assistance.
When you register your household with Smart911TM, you decide what information to include in your Safety Profile. It can be:
Details about your home, such as the number and location of bedrooms.
Details about your family members and any medical conditions or special needs.
Details about your pets, so that emergency responders can be prepared and better positioned to rescue them if necessary.
How to Register
Register for Smart911TM by clicking here, or download the Smart911TM app on the Apple Store or Google Play. Your Safety Profile is private and secure, and you control what information is made available to emergency 9-1-1 dispatchers.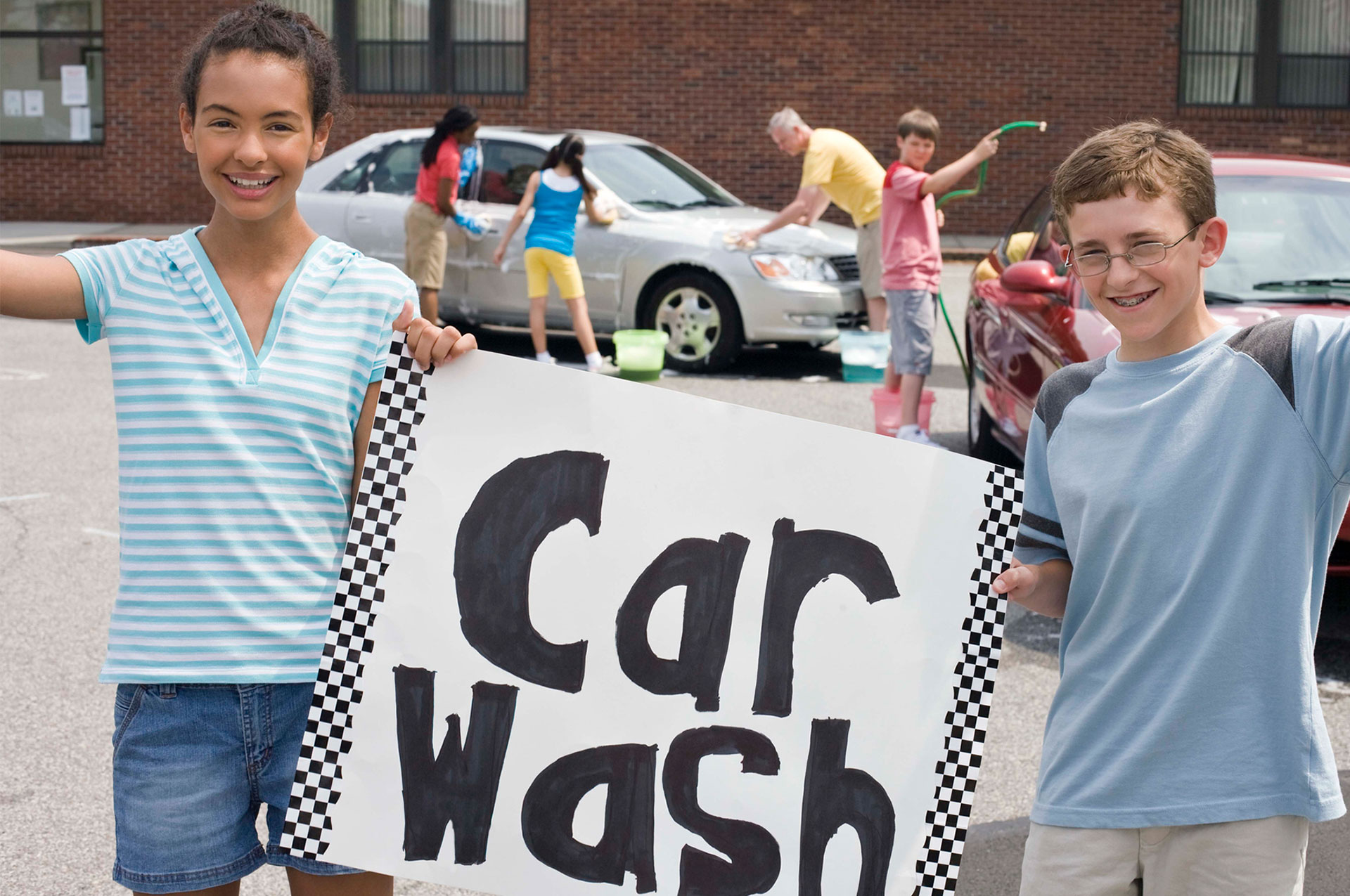 Permits that are processed by the Fire Division must be obtained for the following:
Fireworks Exhibits
Hydrant Permits
Open Burn
Service Station
Tents (Any tent or membrane structure over 400 square feet, unless the tent is open on all sides, in which case up to 700 square feet is allowed without a permit.)
Underground Storage Tank Removal
Private Fire Main (contractors building new complexes that require installing a fire hydrant)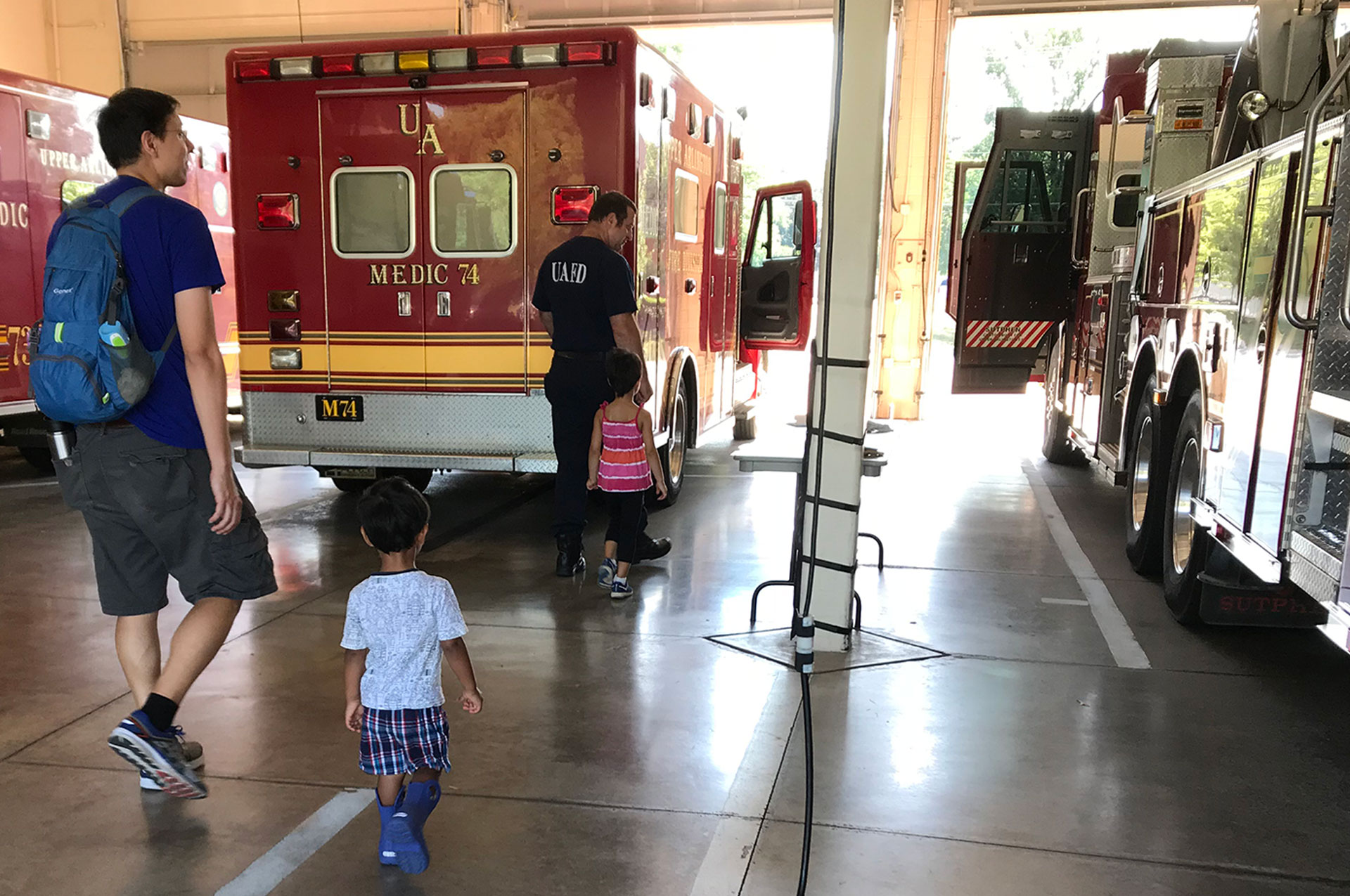 The public is invited to visit any UAFD fire station. Walk-in tours are welcome but for larger groups, we ask that you schedule a tour with our Fire Administration Office. Please keep tour groups to a maximum of 15 individuals. Tours are available 10:00–11:30 am, 4:00-5:30 pm or 7:00-9:00 pm. Please call 614-583-5100 to schedule your tour.
Since 1930: An Annotated History of UAFD
Upper Arlington Fire Division personnel take great pride in their heritage. Across the decades, all have shared a commitment to providing the best possible safety and emergency services.