The Cultural Arts Division aims to provide and promote a diverse, lively, accessible arts environment that advances the cultural assets and enriches the quality of life of the community. Housed within the Parks & Recreation Department, arts programming includes a public gallery featuring an annual schedule of exhibits at the Municipal Services Center, temporary and permanent public art projects, educational programming in the schools, summer outdoor concerts, and the City's signature special event—the Labor Day Arts Festival.
---
To receive email updates on upcoming exhibits, programs and events please send your email address using the form below.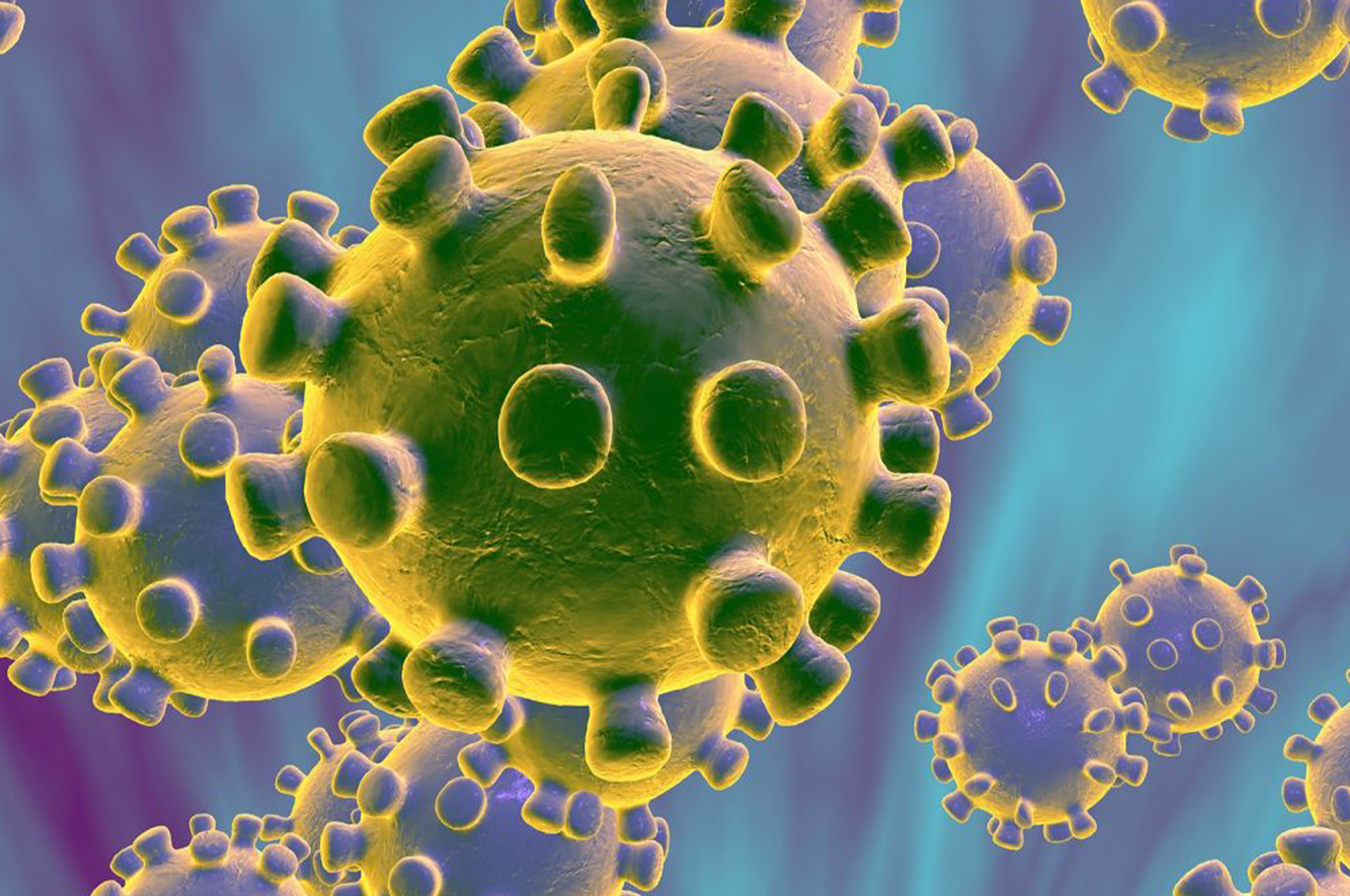 January 21, 2021
January 21, 2021 Update COVID-19 VACCINATIONS UPDATES Check here for updates on the availability and…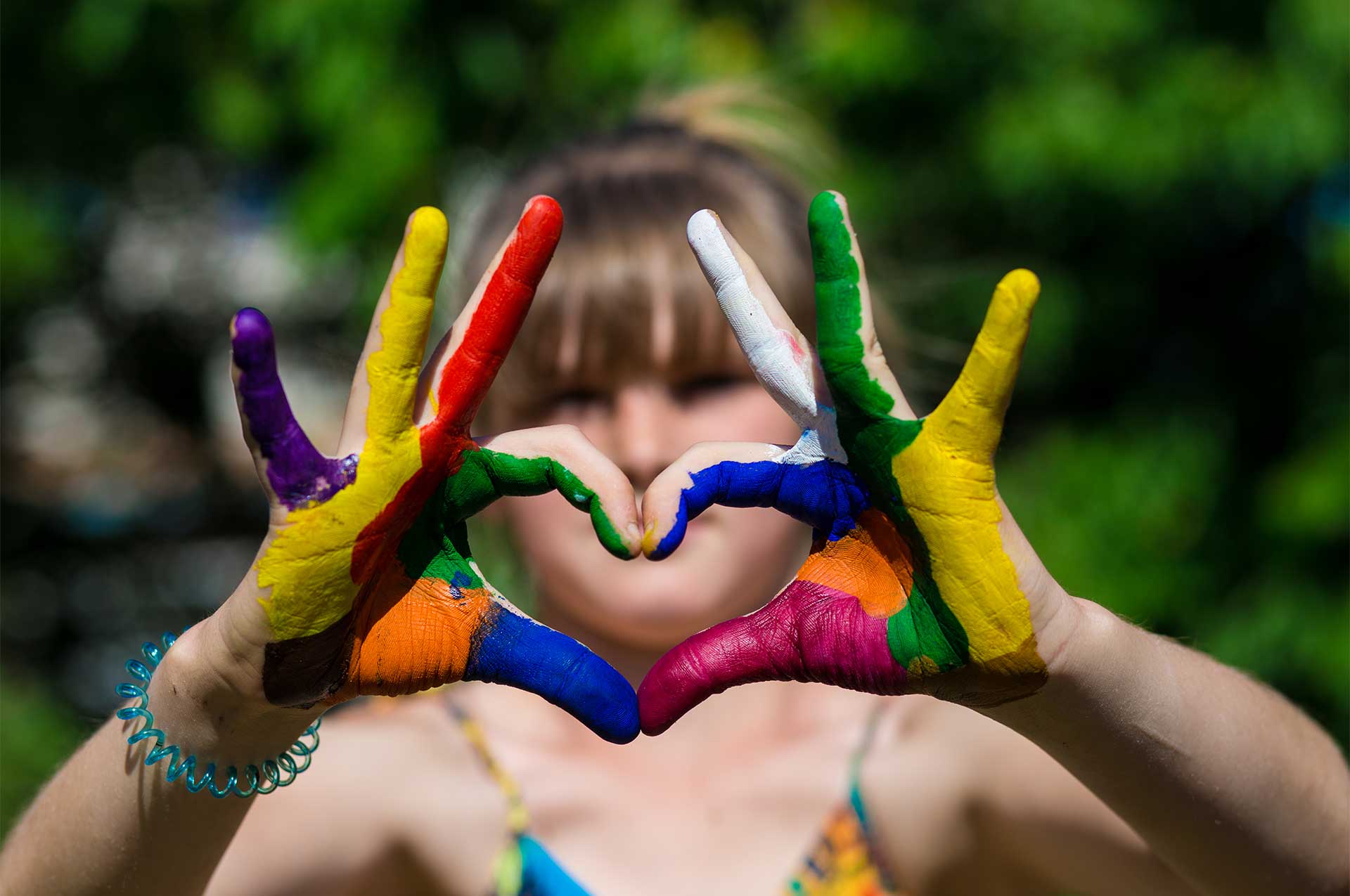 February 6, 2021
UACA, in partnership with Upper Arlington Schools, is asking the UA Community to participate in…
Arts in Community Spaces brings art out of the gallery to the people. The program seeks to promote and provide unique opportunities for artists to share their works, while providing the community with educational, interactive, temporary art experiences at a variety of public venues.
All over the world artists and neighborhoods have been wrapping utility boxes in an effort to reduce graffiti and beautify their communities. Upper Arlington is taking part in this artful encounter with Outside the Box. We are thrilled to include the work of 10 juried artists, located on utility boxes on Tremont Road, Lane Avenue, Arlington Avenue and Northwest Blvd. Artists include: Susie Jordan (5 points), Jeanie Auseon (Tremont/Milden), Pam O'Loughlin (Tremont/Zollinger), Janis Mars Wunderlich (Northwest/Kingsdale), Nadine Block (Tremont/Ridgeview), Laine Bachman (Tremont/Farleigh), Michael Kaiser (Tremont/Northam), Caroline Chidester (Lane/Northwest), Duncan Snyder (Lane/ Wellesley) and Stephanie Rond (Lane/ North Star). This project was made possible through a grant from the Sharon and Don Cook Fund at The Upper Arlington Community Foundation.
Click on the image to explore the interactive map of Outside the Box artwork throughout Upper Arlington.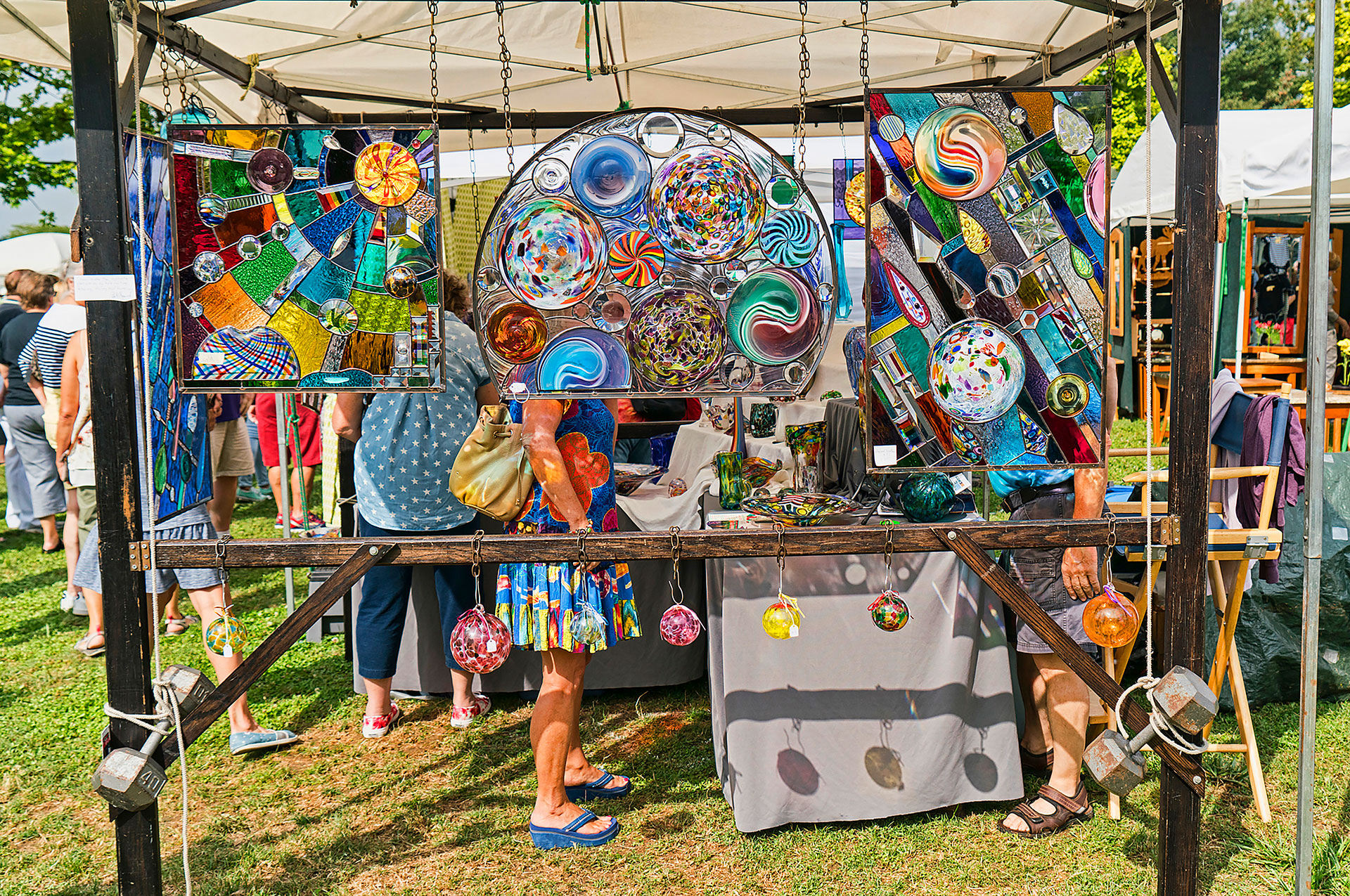 Since 1966, the Upper Arlington Labor Day Arts Festival has celebrated and shared the arts with the community and region within a beautiful park setting. Each year, more than 20,000 visitors flock to Northam Park on Labor Day to immerse themselves in hands-on art activities, interactive performances, live music, and the opportunity to explore and purchase fine art and fine craft work from some 150 artists working in a variety of media including paintings, photography, jewelry, pottery, sculptures and mixed media.
The Festival is made possible through the hard work of City Staff, a dedicated Coordinating Committee, a cadre of some 100 community volunteers, and the financial and in-kind support of our event sponsors.
Join the Labor Day Arts Festival Coordinating Committee
It takes a great team to plan and coordinate one of the City's largest events. Join the Coordinating Committee and be a part of bringing great art, music, food and activities to Upper Arlington. Several opportunities are available on the committee including artist management, performances, refreshments, logistics, art activities and volunteers. We are looking for people that work well with a team, have creative ideas and will be dedicated to making Festival great. For more information please contact Jodi Osborne at 614-583-5312 or use the contact form below. Meetings begin in February.
A project of the Cultural Arts Commission, the Literary Arts Directory contains resources such as local writing groups & workshops, open mics and poetry readings, Columbus publishers, literary agents, writing conferences, book clubs and more.
Partnering with the Upper Arlington Public Library, we offer an annual writers' conference where networking and professional development is nurtured. The conference features local author presentations, networking opportunities, small-group workshops, exhibits and resources.
Click image to open Literary Arts Directory (PDF 227KB).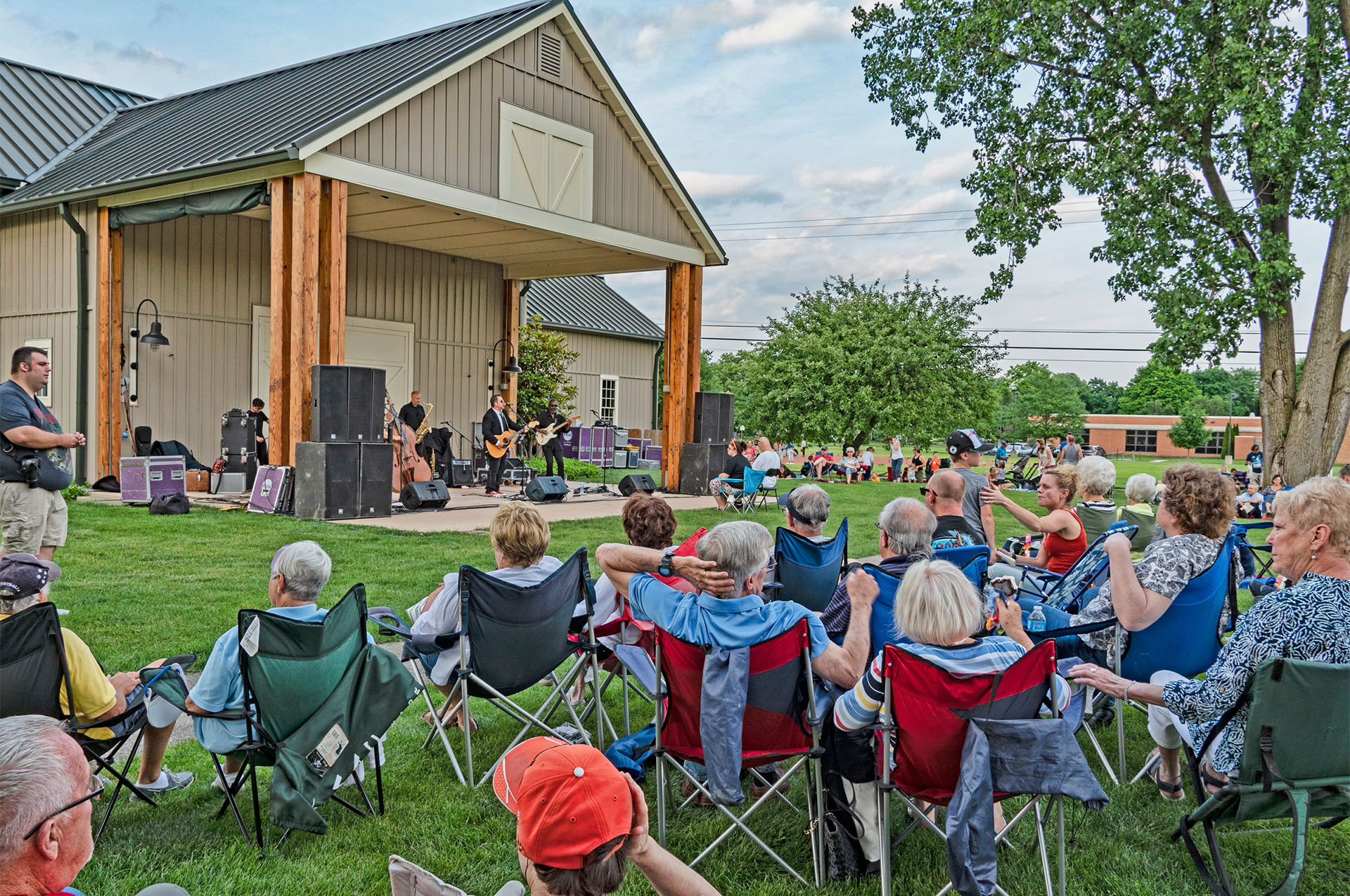 Performing Arts includes our summertime Music in the Parks series of free outdoor concerts, a theatre camp, a rock camp for young performers, and a film camp offered through a partnership with Columbus Children's Theatre and a jazz camp offered through a partnership with the Jazz Arts Group Jazz Academy. Other performances are scheduled as opportunities allow, featuring local, regional and national acts.
Our popular, free summer concert series typically runs on Thursday evenings in June and July, bringing a mix of local and regional musicians of national acclaim to the outdoor amphitheater/stage of the Amelita Mirolo Barn in Sunny 95 Park. Each season you can enjoy a mix of musical genres, from jazz to blues, rock to bluegrass, while enjoying a picnic with friends and family.
In collaboration with Echo Realty, we also offer a concert on the Green at the Kingsdale Shopping Center.
Application deadline January 31.
ARTS IN COMMUNITY EDUCATION
Artist Residency Program
The Arts in Community Education Program promotes the advocacy of arts education, helping to make the arts an integral part of learning for students in grades K–12 within the City's public, private and parochial schools.
Funding and planning assistance is provided to place professional artists in our schools and community settings and foster involvement in the visual, literary, musical, theatrical and performing arts. Artists can visit schools for assemblies, performances, workshops and residences.
Complete the Contact Form below if you are a teacher and would like more information and to receive the appropriate application forms.
UA Arts Academy
In partnership with the Columbus Children's Theatre and the Jazz Arts Group's Jazz Academy, we offer a series of summer day camps that explore the performing arts. Theatre Camp provides an immersive experience in musical theatre for young performers. In our Making Movies Camp, students work together as actors, directors, camera operators, editors and scriptwriters to create commercials, music videos and more. Students get to work alongside talented jazz musicians in our Camp Jazz! program and perform at one of our Music in the Parks concerts.
New this year! We have expanded our partnership with the Columbus Children's Theatre to offer spring theatre programs as well as a spring break camp! Registration opens in December at parks.uaoh.net.

How to Register:
1. Click the "Arts Link" image above
2. Enter your email address and check the box next to "Arts Link eNews", "City iNSIGHT eNews", "Activity Link" and/or "Sentinel"
3. You're finished! You can now enjoy regular updates from the Cultural Arts Division
Arts Link eNews Archives
Back issues of Arts Links printed newsletter can be accessed via the Archives Portal – Newsletter search type.
CONTACT CULTURAL ARTS DIVISION