MISSION: We provide and promote a diverse, lively and welcoming arts environment that enriches the lives of all
VISION: Our vision is a future where art is integrated throughout the community, diverse in medium and content and accessible to all residents and visitors to Upper Arlington
The Cultural Arts Division provides a variety of arts and culture programming throughout the year and is also responsible for managing the City's extensive collection of interior and exterior public art. Arts programming includes a public gallery featuring an annual schedule of exhibits at the Municipal Services Center, educational programming, summer outdoor concerts, and the City's signature special event – the Labor Day Arts Festival. The City's art collection includes many inspiring and creative permanent installations located in parks and public grounds throughout the City, as well as an extensive collection of interior art pieces installed in public buildings.
Housed within the Parks & Recreation Department, the Division is advised and supported by the Cultural Arts Commission. The Commission is a seven-member group that is appointed by City Council for the purpose of fostering and encouraging the development and preservation of arts in the community.
---
To receive email updates on upcoming exhibits, programs and events please send your email address using the form below.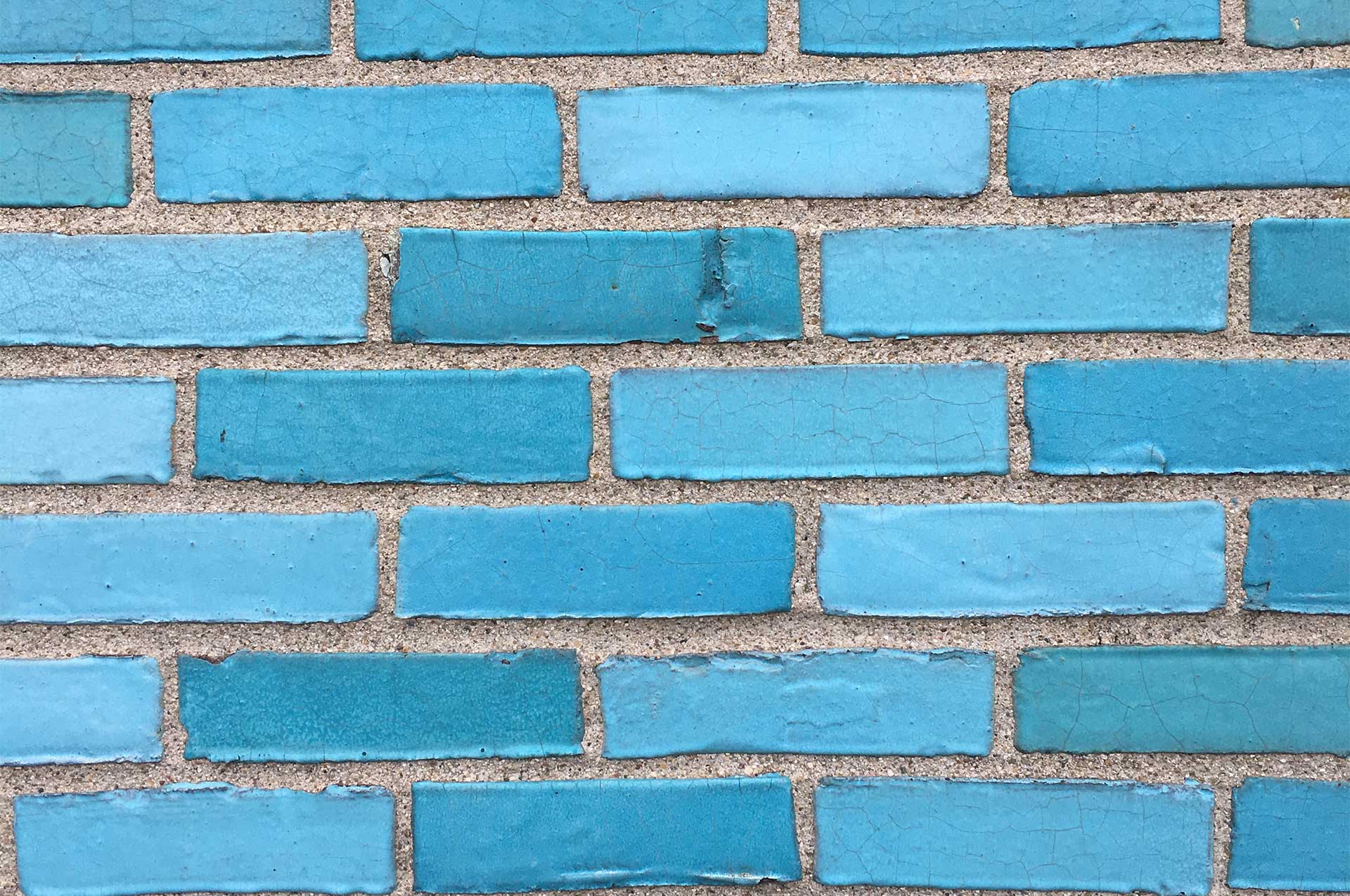 October 8, 2021
PLEASE JOIN US! UA Community Center Open House 7-9 pm, Wednesday, October 20 UA Main…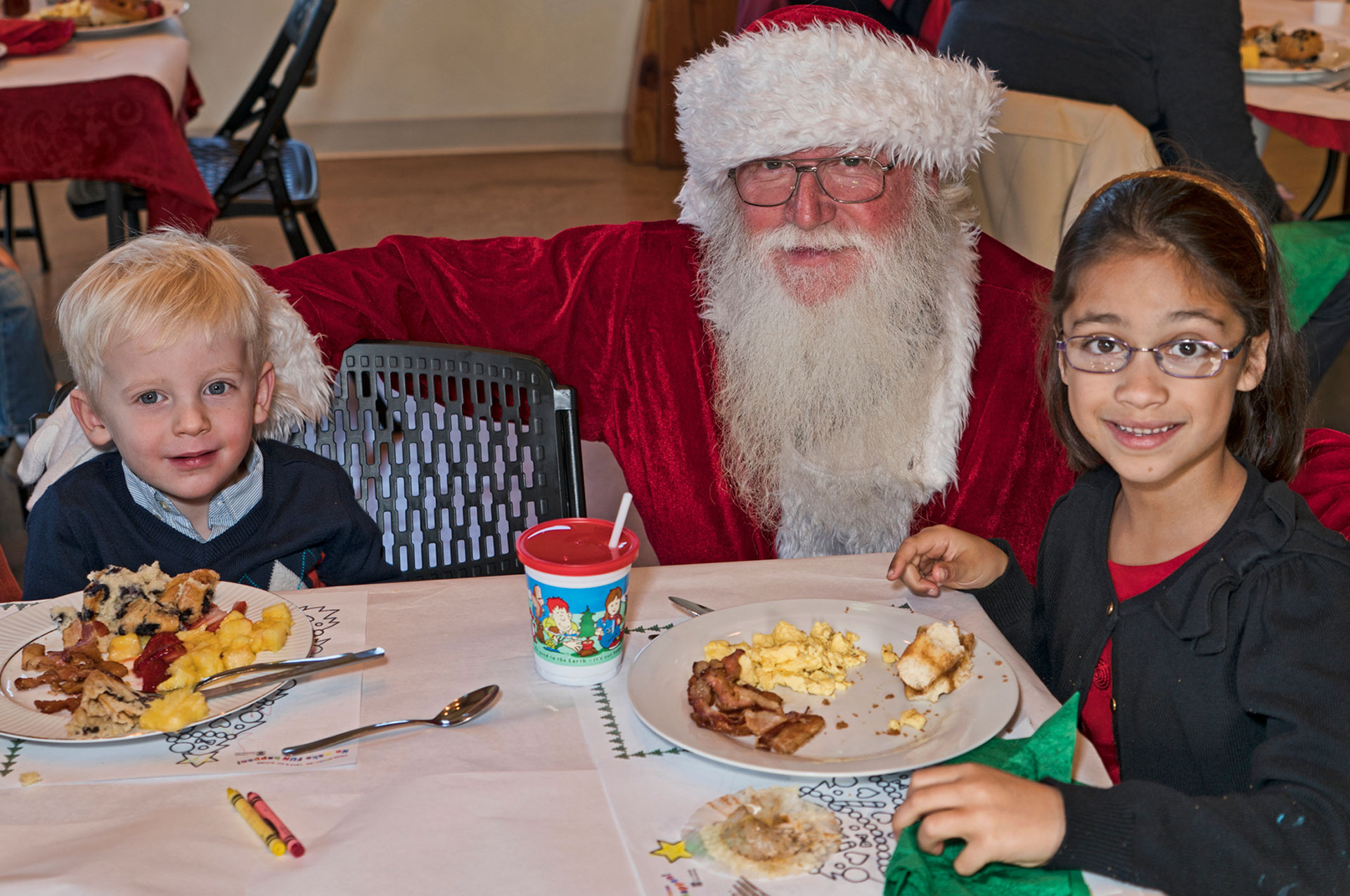 November 2, 2021
You are cordially invited to enjoy a delicious breakfast/brunch buffet with Santa at the beautiful…
Art in Work Spaces brings works of art into the hallways, entryways and offices of City buildings, fulfilling our belief that the arts improve the quality of life for all in our community. At present, the collection includes over 100 pieces, collected over the years through a combination of purchases, grants and gifts from artists and private citizens.
Throughout the lifespan of the Cultural Arts Program, the City has acquired, through purchase and donation, pieces of artwork intended to be displayed in various public locations throughout the City, primarily at City facilities, parks, libraries, and within streetscapes. The exterior collection contains over 20 pieces.
All over the world artists and neighborhoods have been wrapping utility boxes in an effort to reduce graffiti and beautify their communities. Upper Arlington is taking part in this artful encounter with Outside the Box. We are thrilled to include the work of 10 juried artists, located on utility boxes on Tremont Road, Lane Avenue, Arlington Avenue and Northwest Blvd. Artists include: Susie Jordan (5 points), Jeanie Auseon (Tremont/Milden), Pam O'Loughlin (Tremont/Zollinger), Janis Mars Wunderlich (Northwest/Kingsdale), Nadine Block (Tremont/Ridgeview), Laine Bachman (Tremont/Farleigh), Michael Kaiser (Tremont/Northam), Caroline Chidester (Lane/Northwest), Duncan Snyder (Lane/ Wellesley) and Stephanie Rond (Lane/ North Star). This project was made possible through a grant from the Sharon and Don Cook Fund at The Upper Arlington Community Foundation.
Click on the image to explore the interactive map of Outside the Box artwork throughout Upper Arlington.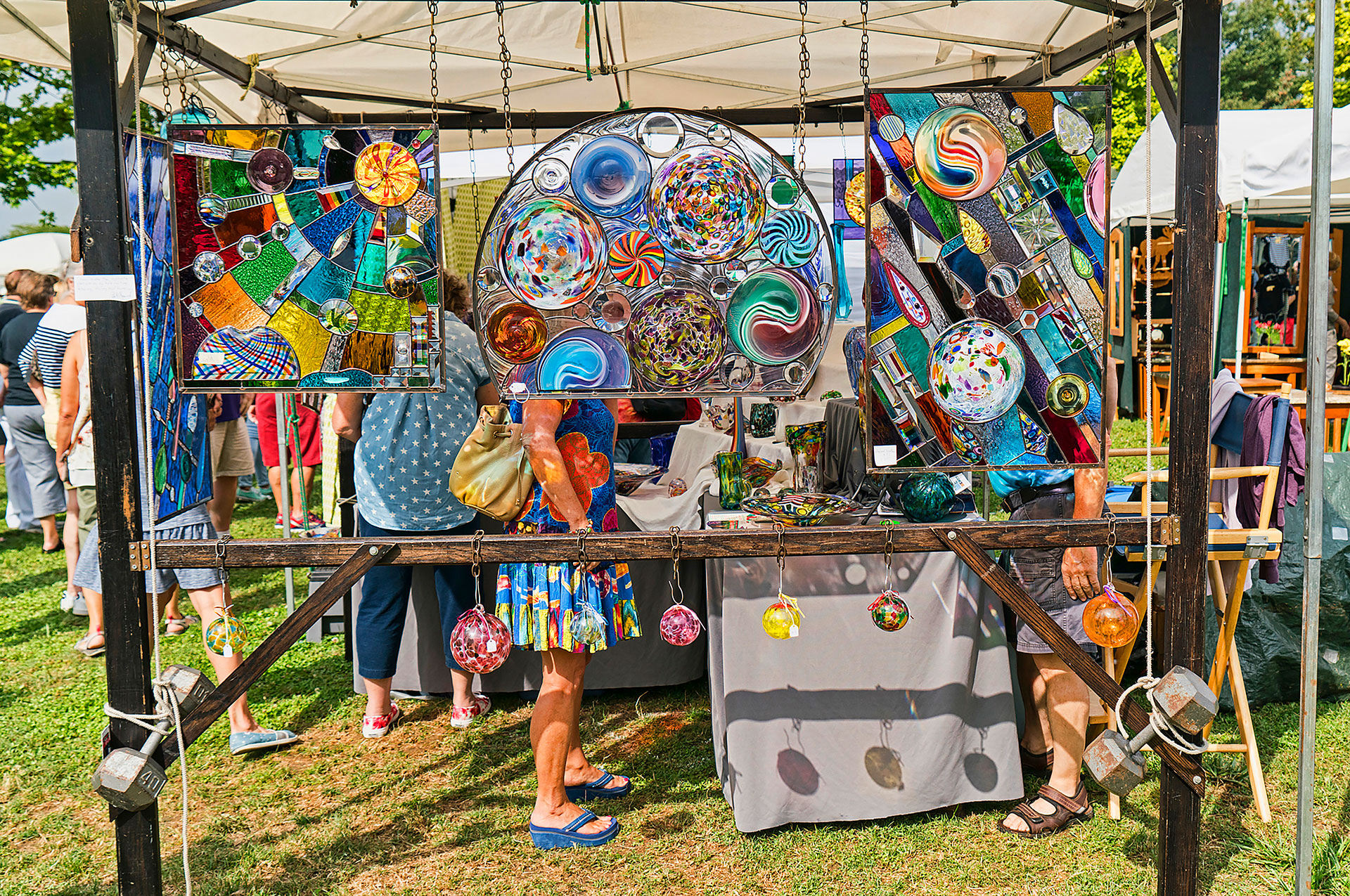 Since 1966, the Upper Arlington Labor Day Arts Festival has celebrated and shared the arts with the community and region within a beautiful park setting. Each year, more than 20,000 visitors flock to Northam Park on Labor Day to immerse themselves in hands-on art activities, interactive performances, live music, and the opportunity to explore and purchase fine art and fine craft work from some 150 artists working in a variety of media including paintings, photography, jewelry, pottery, sculptures and mixed media.
The Festival is made possible through the hard work of City Staff, a dedicated Coordinating Committee, a cadre of some 100 community volunteers, and the financial and in-kind support of our event sponsors.
ARTS AND CULTURE MASTER PLAN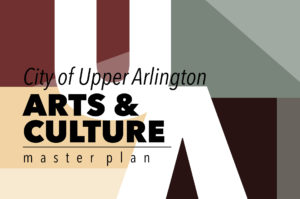 The City's Cultural Arts Division underwent a master planning process with the goal of developing a clear vision and implementation strategies for public art and cultural programming in the years ahead. That process is now complete, with the resulting Arts and Culture Master Plan presented to and accepted by City Council in early December 2019.
The Arts and Culture Master Plan establishes a series of short-, mid- and long-term implementation strategies that focus on enhancing existing programming, strengthening operations, and raising awareness of the arts and culture opportunities available to residents. It provides clarity on the purpose, roles and responsibilities of the Cultural Arts Commission, and sets forth an inspirational guiding framework for exploring expanded public art opportunities in the community.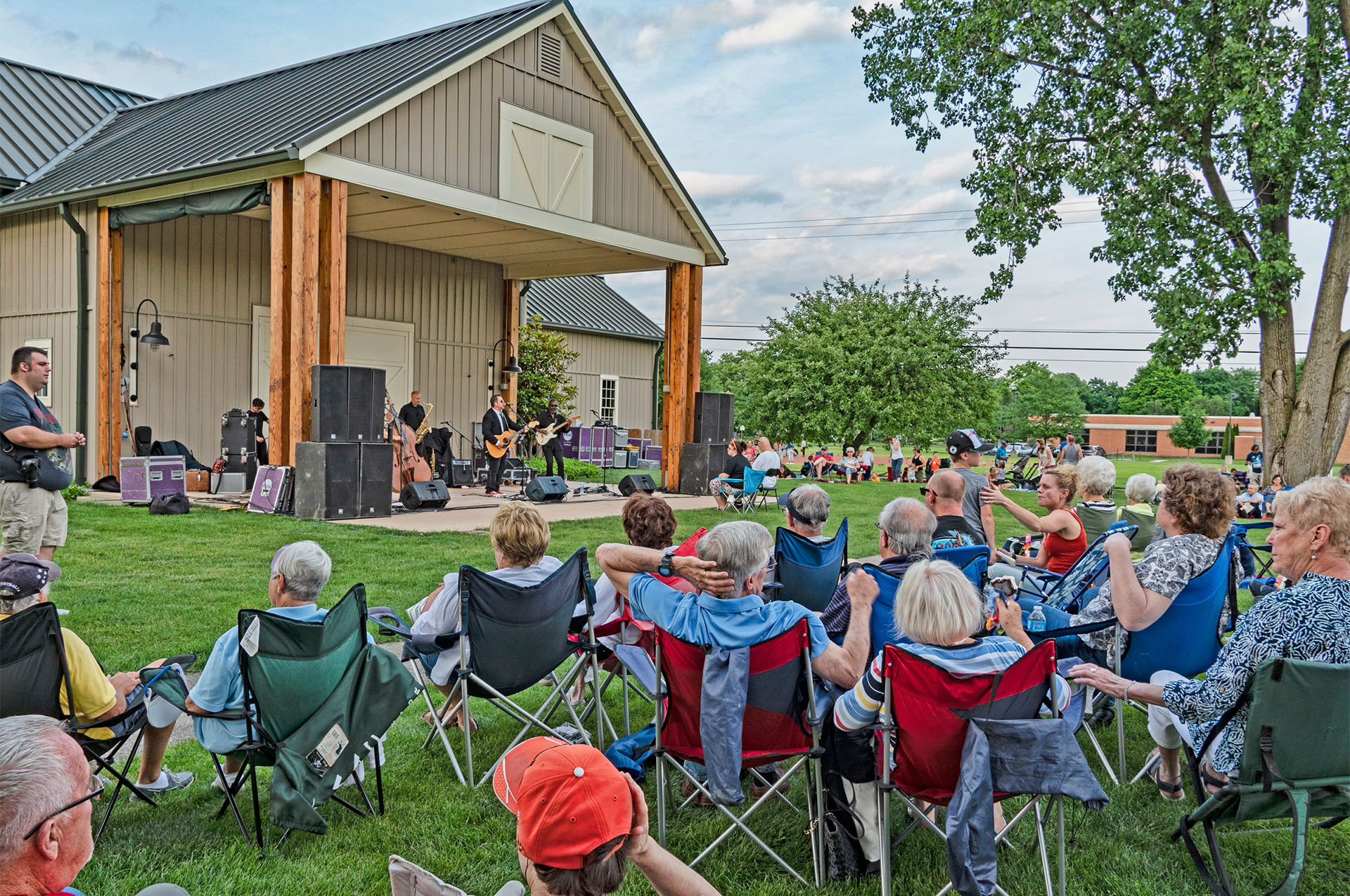 Our popular, free summer concert series typically runs on Thursday evenings in June and July, bringing a diverse mix of musicians to the outdoor amphitheater/stage of the Amelita Mirolo Barn in Sunny 95 Park. Each season you can enjoy a mix of musical genres, from jazz to blues, rock to bluegrass, while enjoying a picnic with friends and family.
Application deadline January 31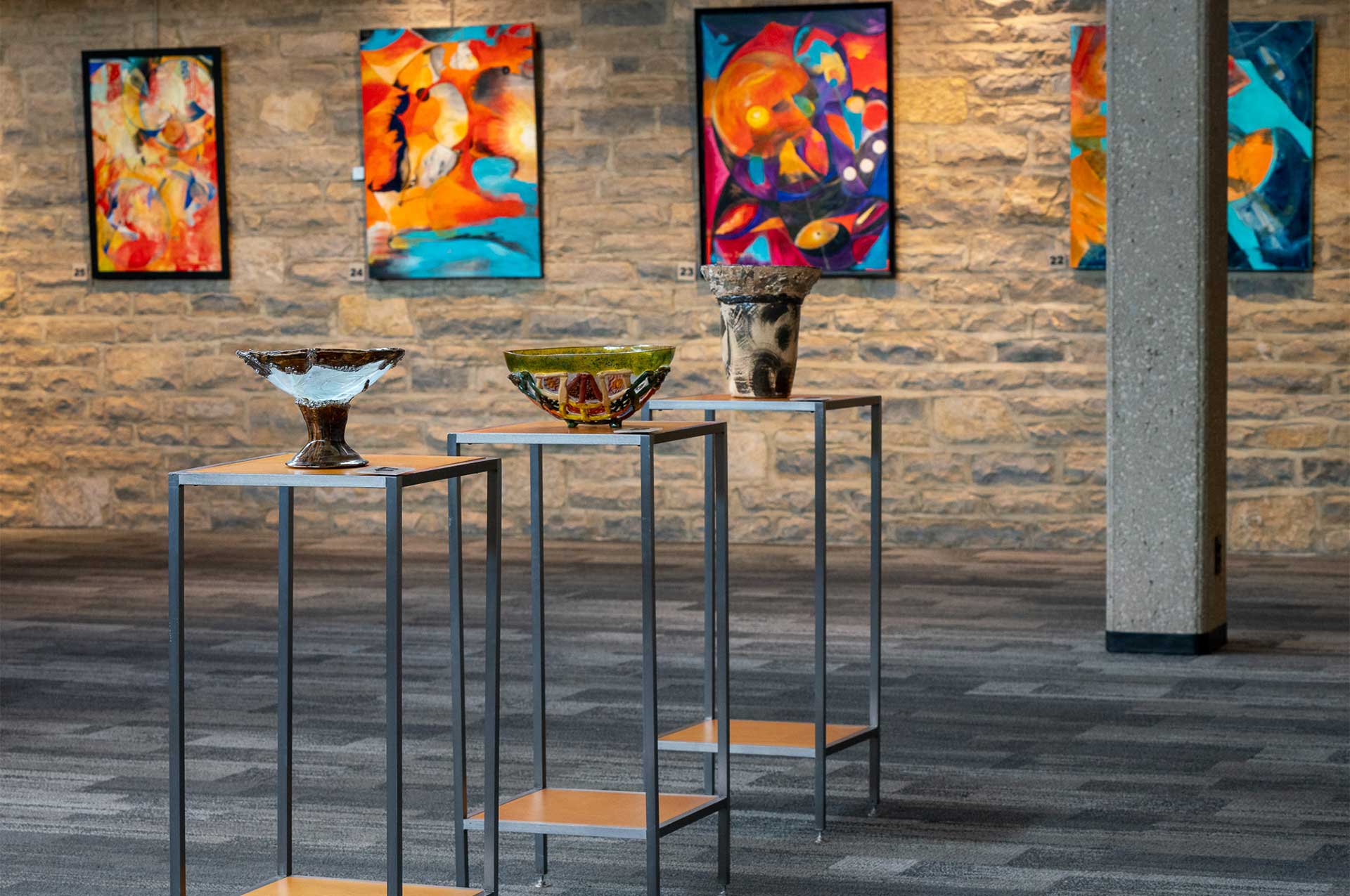 The Concourse Gallery—located within the Municipal Services Center, 3600 Tremont Road—is our main exhibition space. Here we program visual arts exhibits in a variety of media throughout the year, accompanied by gallery guides, receptions, school tours, workshops and artist talks. The Gallery is free and open to the public during regular office hours of Monday-Friday, 8 am-5 pm. Free parking is available. The Concourse Gallery is ADA accessible.
Many, but not all, of the artworks exhibited are for sale, and are marked accordingly within each exhibit's Gallery Guide. Any purchased artwork is required to remain on display until the end of the exhibition. Artwork can be purchased in the Parks and Recreation office.
For Prospective Artists/Exhibitors:
The Concourse Gallery is comprised of 181 linear feet and 3,500 square feet of space, suitable for a variety of mediums
Exhibitions typically hung for two months

Option of having an opening reception
The City will develop marketing materials. This includes but is not limited to: promotion on the City's website, City social media platforms, the Arts Link e-newsletter, and other outreach as determined by the City

The gallery is part of an open, public gathering space and therefore considered "low security." Any groups scheduled to meet in the space are advised of our guidelines to protect and not obscure the artwork on exhibit.
Works on exhibit are insured by the City of Upper Arlington.
The Cultural Arts Division does requires a 10% commission for pieces that are sold.
We strive to balance the desire for exhibition space by professional and community artists with the provision of an engaging and varied schedule of exhibitions. The works of student, emerging, amateur and professional artists—be they local, regional or further afield—are welcome and regularly featured within the gallery exhibition schedule.
The Arlington Hall Gallery is a place to celebrate UA residents living and creating in our community. This space hosts a variety of temporary exhibits with a flexible schedule. The Arlington Hall Gallery is located right outside the Parks and Recreation office.
Complete the Contact Form below if you are interested in exhibiting in the Arlington Hall Gallery.
ARTS IN COMMUNITY EDUCATION
The Arts in Community Education Program promotes the advocacy of arts education, helping to make the arts an integral part of learning for students in grades K–12 within the City's public, private and parochial schools.
Funding and planning assistance is provided to place professional artists in our schools and community settings and foster involvement in the visual, literary, musical, theatrical and performing arts. Artists can visit schools for assemblies, performances, workshops and residences.
These activities bring the artists in contact with our community and encourage cooperation and networking among teachers, artists, students, and others. Furthermore, support is provided for resources that cultivate and enhance learning experiences in the arts. These resources could enhance regular arts curricula over a prolonged period of time or be for a specific program or gallery exhibition. This resource must be for programming not normally available through other means.
Program runs in a calendar year: January-December
Funding:
$650 available for each Upper Arlington City School ($400 of funds provided by the City and $250 provided by the schools – pending approval)
$400 available to each private and parochial schools
Deadline to receive funds: December 4, 2020
Procedures:
Meet with the appropriate school staff and interested parents to plan artist visit. Here are a couple of resources for finding artists:

Ohio Arts Council: //apps.oac.ohio.gov/resources/ArtsLearningResources.asp
Ohio Alliance for Arts Education: //www.oaae.net

Contact the artist to discuss date(s) and time(s). Determine total cost of visit (including performance, lecture fee, transportation, materials, etc)
Complete application prior to artist visit: //upperarlingtonoh.viewpointcloud.com/categories/1086/record-types/6475
If you would like for the City to contract directly with the artist this needs to be noted in the application – the City will contact the artist and have a contract completed prior to artist visit
Artist visit (be sure to take photos!) – Arts Manager will try to attend if schedule allows
After artist visit the following forms need to be completed

School Evaluation (to be completed by teacher/school): //upperarlingtonoh.viewpointcloud.com/categories/1086/record-types/6476
New this year – at least 3 photos of visit required – this photos can be easily attached
Artist Evaluation (to be completed by visiting artist/group): //upperarlingtonoh.viewpointcloud.com/categories/1086/record-types/6477
Voucher (to be signed by Principal): //upperarlington.seamlessdocs.com/f/edhncr0v375q
Invoice for PTO reimbursement – PDF (If the City contracts with the artist we will handle payment directly to the artist up to the awarded funding amount)
The artist will be paid only after the artist visit and the completion of all of the post-visit forms and voucher. Money is only available during the same calendar year in which the activity took place.
In partnership with the , we offer a series of programs throughout the year that explore the performing arts. Some of the programs include Theatre Camp and Making Movies Camp.

How to Register:
1. Click the "Arts Link" image above
2. Enter your email address and check the box next to "Arts Link eNews", "City iNSIGHT eNews", "Activity Link" and/or "Sentinel"
3. You're finished! You can now enjoy regular updates from the Cultural Arts Division
Arts Link eNews Archives
Back issues of Arts Links printed newsletter can be accessed via the Archives Portal – Newsletter search type.
CONTACT CULTURAL ARTS DIVISION