MISSION: We provide and promote a diverse, lively and welcoming arts environment that enriches the lives of all
VISION: Our vision is a future where art is integrated throughout the community, diverse in medium and content and accessible to all residents and visitors to Upper Arlington
The Cultural Arts Division provides a variety of arts and culture programming throughout the year and is also responsible for managing the City's extensive collection of interior and exterior public art. Arts programming includes a public gallery featuring an annual schedule of exhibits at the Municipal Services Center, educational programming, summer outdoor concerts, and the City's signature special event – the Labor Day Arts Festival. The City's art collection includes many inspiring and creative permanent installations located in parks and public grounds throughout the City, as well as an extensive collection of interior art pieces installed in public buildings.
Housed within the Parks & Recreation Department, the Division is advised and supported by the Cultural Arts Commission. The Commission is a seven-member group that is appointed by City Council for the purpose of fostering and encouraging the development and preservation of arts in the community.
---
To receive email updates on upcoming exhibits, programs and events please send your email address using the form below.
CALL FOR ARTISTS
2023-2024 Exhibits
Upper Arlington's gallery spaces highlight the City's ongoing commitment to the arts through revolving and diverse educational, engaging, and accessible exhibits for all residents and visitors.
CONCOURSE GALLERY
DEADLINE: December 31, 2022
Selections made by February 1, 2023
Are you an artist looking for a solo show, or part of an art league or collaborative wanting to facilitate a group exhibit? Now is your chance to apply to exhibit in the beautiful Concourse Gallery, a gem of the Upper Arlington community.
If you have previously applied to exhibit in the Concourse Gallery and are still interested in participating, please complete a new application to be considered. Due to the delay of shows from COVID-19, any applications submitted after 2020 have not yet been reviewed. Please be sure to complete a new application.
APPLY FOR THE CONCOURSE GALLERY HERE
ARLINGTON GALLERY
Deadline: Open Applications, and exhibits scheduled on a first come, first serve basis
Do you live or work in Upper Arlington and want to display your artwork without going through a competitive process? The Arlington Gallery is for both emerging and established artists affiliated with Upper Arlington. This gallery is located right off of the Concourse Gallery, next to the Parks and Recreation Office, and is a vital and active resource for the community, raising awareness, accessibility, and advancement for local artists.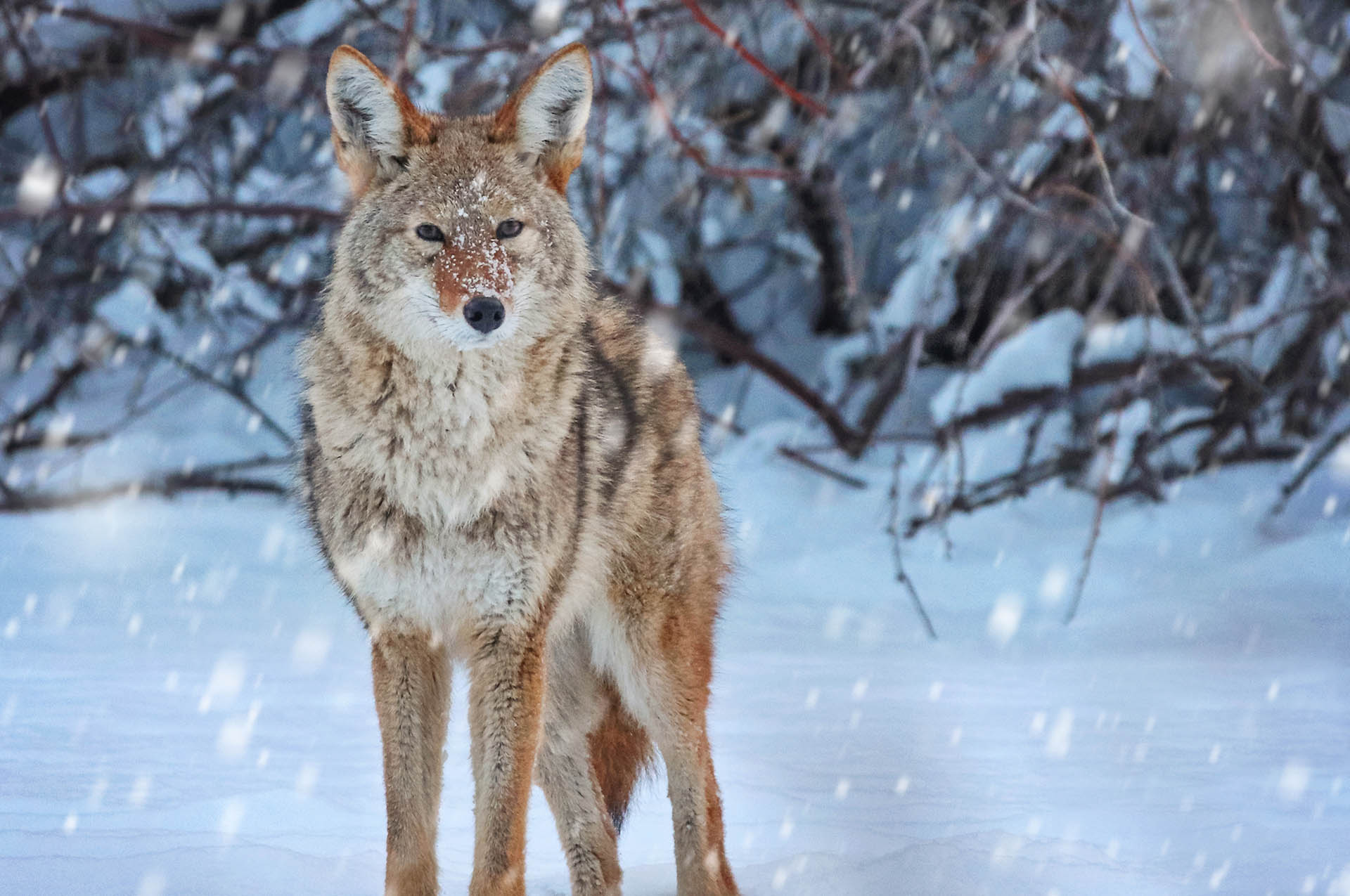 January 26, 2023
Many species of wildlife are adept at adjusting to changing habitats and the presence of…
Art in Work Spaces brings works of art into the hallways, entryways and offices of City buildings, fulfilling our belief that the arts improve the quality of life for all in our community. At present, the collection includes over 100 pieces, collected over the years through a combination of purchases, grants and gifts from artists and private citizens.
Throughout the lifespan of the Cultural Arts Program, the City has acquired, through purchase and donation, pieces of artwork intended to be displayed in various public locations throughout the City, primarily at City facilities, parks, libraries, and within streetscapes. The exterior collection contains over 20 pieces.
All over the world artists and neighborhoods have been wrapping utility boxes in an effort to reduce graffiti and beautify their communities. Upper Arlington is taking part in this artful encounter with Outside the Box. We are thrilled to include the work of 10 juried artists, located on utility boxes on Tremont Road, Lane Avenue, Arlington Avenue and Northwest Blvd. Artists include: Susie Jordan (5 points), Jeanie Auseon (Tremont/Milden), Pam O'Loughlin (Tremont/Zollinger), Janis Mars Wunderlich (Northwest/Kingsdale), Nadine Block (Tremont/Ridgeview), Laine Bachman (Tremont/Farleigh), Michael Kaiser (Tremont/Northam), Caroline Chidester (Lane/Northwest), Duncan Snyder (Lane/ Wellesley) and Stephanie Rond (Lane/ North Star). This project was made possible through a grant from the Sharon and Don Cook Fund at The Upper Arlington Community Foundation.
Click on the image to explore the interactive map of Outside the Box artwork throughout Upper Arlington.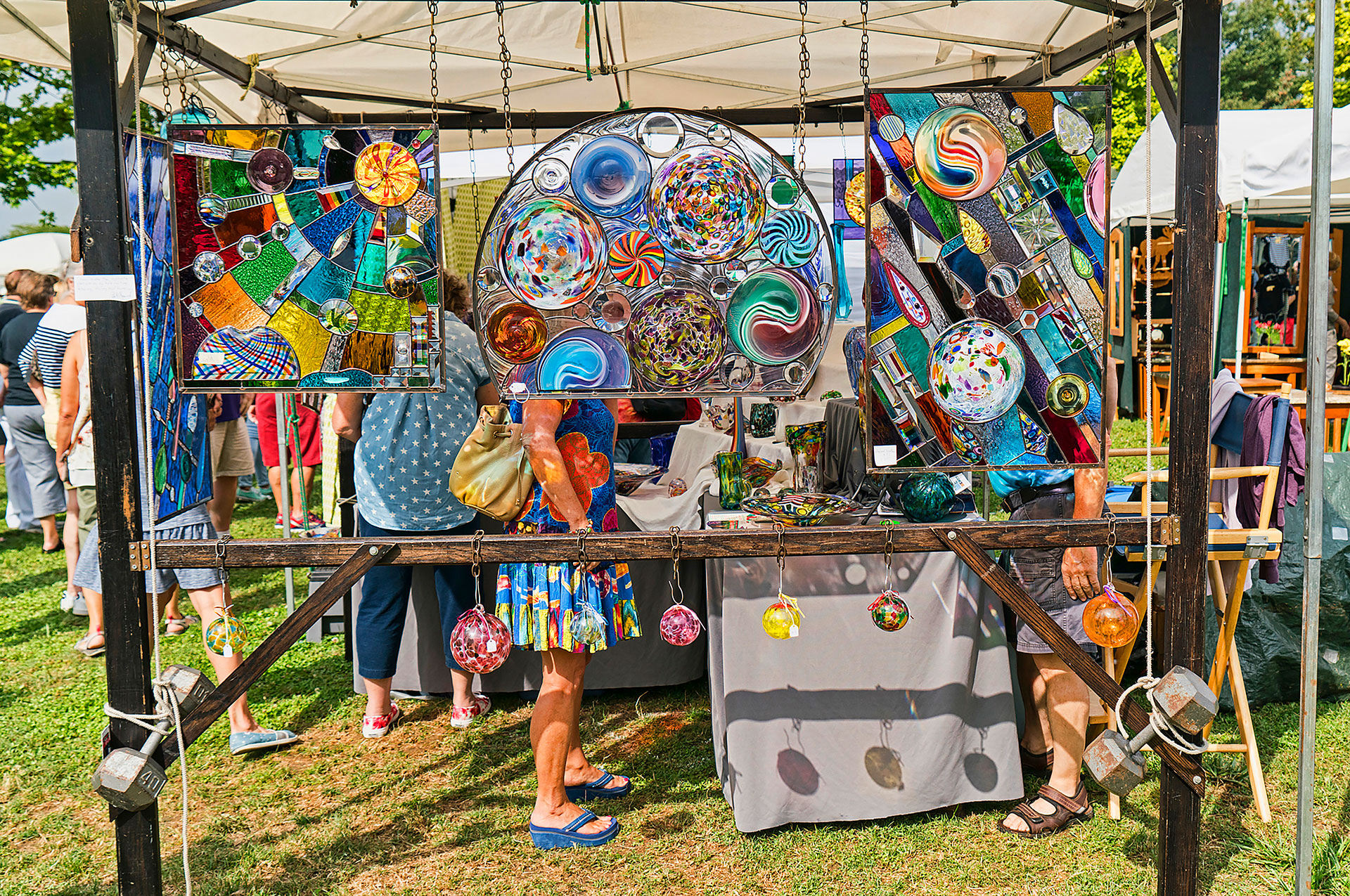 Monday, September 4, 2023 | 10 am – 6 pm
Tremont Road and Tremont Parking Lot
2850 Tremont Road, Upper Arlington, Ohio 43221
Since 1966, Upper Arlington Labor Day Arts Festival has celebrated and shared the arts with the community. Each year, more than 15,000 visitors flock to UA on Labor Day to immerse themselves in hands-on art activities, live music, and the opportunity to explore and purchase fine art. We are excited to produce this event in the central hub for the community; the beautifully designed parking lot adjacent to Northam Park and located between the UA Public Library, Tremont Elementary School, and the Tremont Pool.
NEW expanded hours! This year's event will be extended from a 6 hour event to an 8 hour event, adding additional performances and more time to shop!
Emerging Artist Program: The Emerging Artist Program grew from the desire to be a more inclusive Festival and support artists looking to begin their art festival careers. This program is designed specifically for artists who have never exhibited their artwork in a juried arts festival. Interested artists must be a resident or student of Franklin County. Click the button below for additional information.
Important Application Dates:
Artist applications will open December 15 – February 10
Performance application now open through January 9
Food vendors will be scheduled through the Central Ohio Food Truck Association: you must be a member to participate – contact COFTA to learn about becoming a member
Community Booth applications will open February 6
ARTS AND CULTURE MASTER PLAN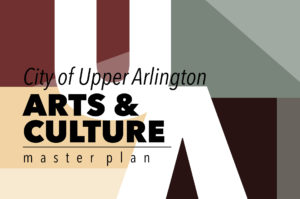 The City's Cultural Arts Division underwent a master planning process with the goal of developing a clear vision and implementation strategies for public art and cultural programming in the years ahead. That process is now complete, with the resulting Arts and Culture Master Plan presented to and accepted by City Council in early December 2019.
The Arts and Culture Master Plan establishes a series of short-, mid- and long-term implementation strategies that focus on enhancing existing programming, strengthening operations, and raising awareness of the arts and culture opportunities available to residents. It provides clarity on the purpose, roles and responsibilities of the Cultural Arts Commission, and sets forth an inspirational guiding framework for exploring expanded public art opportunities in the community.
CALL FOR PERFORMERS
DEADLINE: January 6, 2023
The Upper Arlington Cultural Arts Division is seeking diverse Bands, Singer-Songwriters and Youth Performance Groups for the 2023 UA Performance Series.
UA Performance Series is the new and improved Music in the Parks concert series. While the number of concert dates are being reduced, the performance slots are increasing, providing more opportunities for a variety of performances. Each event is expected to draw more than 1,500 attendees.
This series also includes the popular Labor Day Arts Festival. This event has been expanded by 2 hours to allow for an additional performance spot. Expected attendance for this event is around 15-20 thousand
Applications are reviewed and scored by a formal selection panel that includes community members and performing art professionals.
Selections will be made no later than January 27.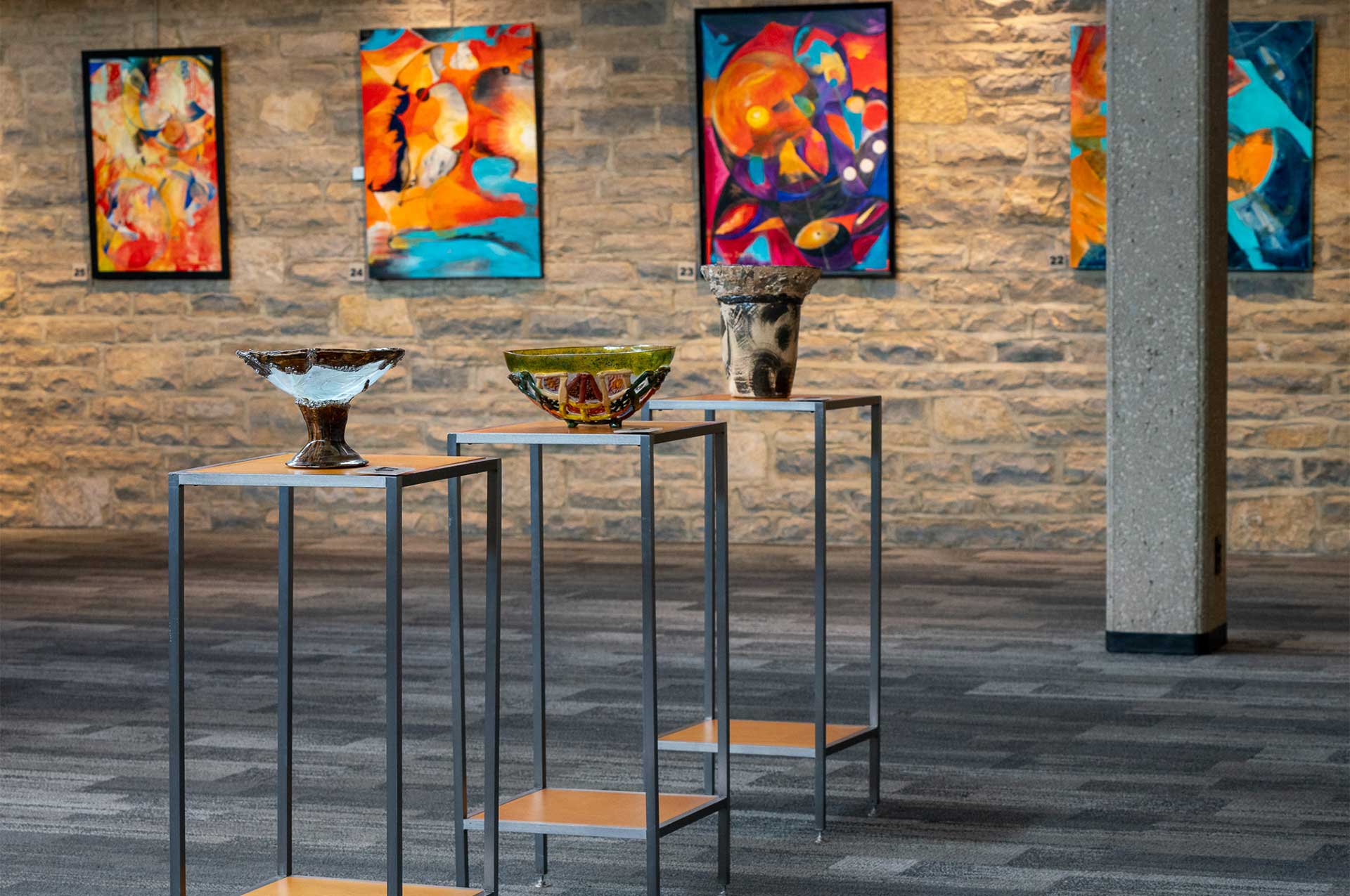 The Concourse Gallery—located within the Municipal Services Center, 3600 Tremont Road—is our main exhibition space. Here we program visual arts exhibits in a variety of media throughout the year, accompanied by gallery guides, receptions, school tours, workshops and artist talks. The Gallery is free and open to the public during regular office hours of Monday-Friday, 8 am-5 pm. Free parking is available. The Concourse Gallery is ADA accessible.
Many, but not all, of the artworks exhibited are for sale, and are marked accordingly within each exhibit's Gallery Guide. Any purchased artwork is required to remain on display until the end of the exhibition. Artwork can be purchased in the Parks and Recreation office.
For Prospective Artists/Exhibitors:
The Concourse Gallery is comprised of 181 linear feet and 3,500 square feet of space, suitable for a variety of mediums
Exhibitions typically hung for two months

Option of having an opening reception
The City will develop marketing materials. This includes but is not limited to: promotion on the City's website, City social media platforms, the Arts Link e-newsletter, and other outreach as determined by the City

The gallery is part of an open, public gathering space and therefore considered "low security." Any groups scheduled to meet in the space are advised of our guidelines to protect and not obscure the artwork on exhibit.
Works on exhibit are insured by the City of Upper Arlington.
The Cultural Arts Division does requires a 10% commission for pieces that are sold.
We strive to balance the desire for exhibition space by professional and community artists with the provision of an engaging and varied schedule of exhibitions. The works of student, emerging, amateur and professional artists—be they local, regional or further afield—are welcome and regularly featured within the gallery exhibition schedule.
We are not accepting applications to exhibit at this time.  Applications open on an annual basis and will open again in Fall 2023.
The goal of the Arlington Gallery is to provide exhibition space for artists affiliated with Upper Arlington. The purpose of the Gallery is to highlight local talent and showcase the artists who live and work in our community in a non-juried setting. The Arlington Gallery is a vital and active resource for the community, raising awareness, accessibility, and advancement for local artists.
CONTACT CULTURAL ARTS DIVISION