The Senior Center is OPEN!
Face Mask Update for the Senior Center
Per the August 5 mask advisory from Franklin County Public Health, all visitors to our indoor facilities are asked to wear a face mask, regardless of vaccination status. The City strives to continue offering recreation programs while limiting the potential of spreading COVID-19. At this time customers are requested (not required) to wear a mask when inside the Senior Center or other City buildings when they cannot socially distance (minimum of 6'). Customers may remove masks when exercising or consuming food or drinks. If you have questions, please talk to our staff.
Read the Senior Center Reopening FAQs (PDF 125KB)
The Parks & Recreation Department offers an impressive range of programs and activities for the 50-plus crowd. Our active Senior Center is respected in the region for its innovative and comprehensive programming.
The Senior Center has a proactive UA Senior Association, led by the Senior Advisory Council, which is comprised of 12 members. Annual membership in the UA Senior Association is $15 for residents and $20 for non-residents. Funds are used to purchase fitness equipment, tables, chairs, newsletters, landscaping, computers, sound systems and large screen televisions for the center. Annual dues are payable January 1 to the Senior Association. Membership benefits include the monthly newsletter, The Sentinel, which provides you with monthly updates and the latest Senior Association News. You also receive, directly, by mail, the three-time-yearly Activity Guide publication providing the comprehensive programs and services offered through Upper Arlington Parks and Recreation Department.
Our classes, programs, fitness room, etc. are set up a la carte style so you only register and pay for the programs that interest you.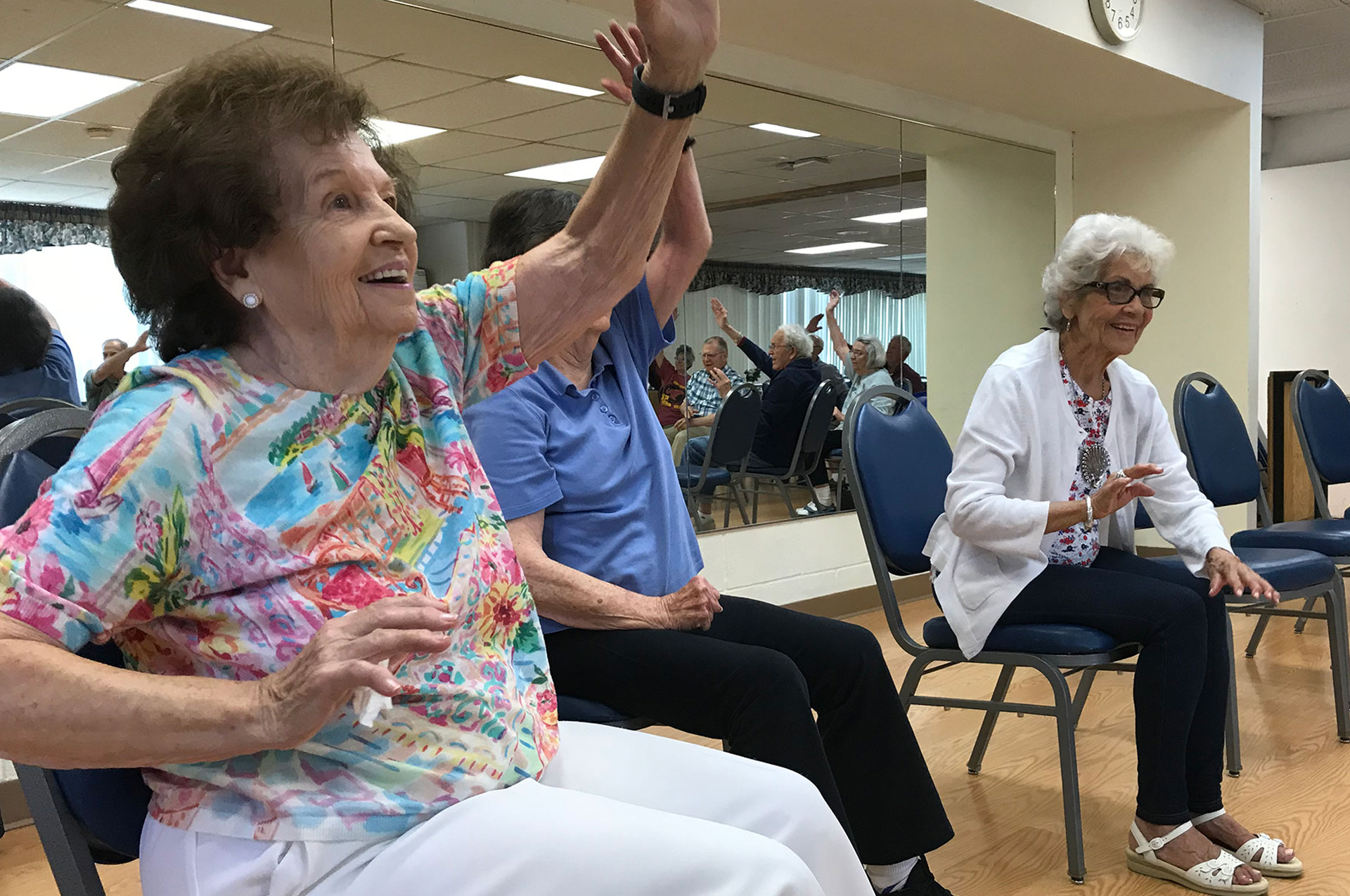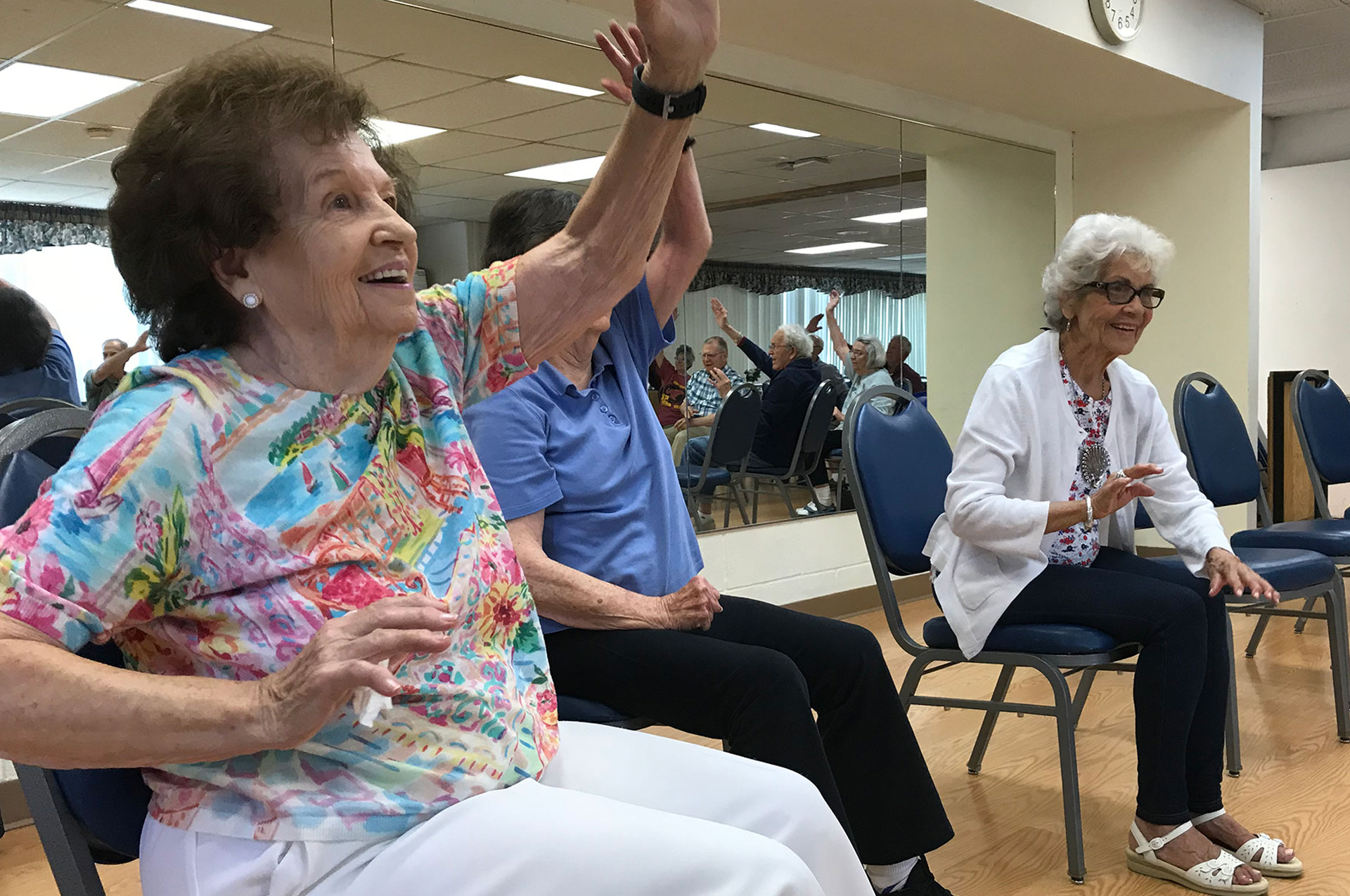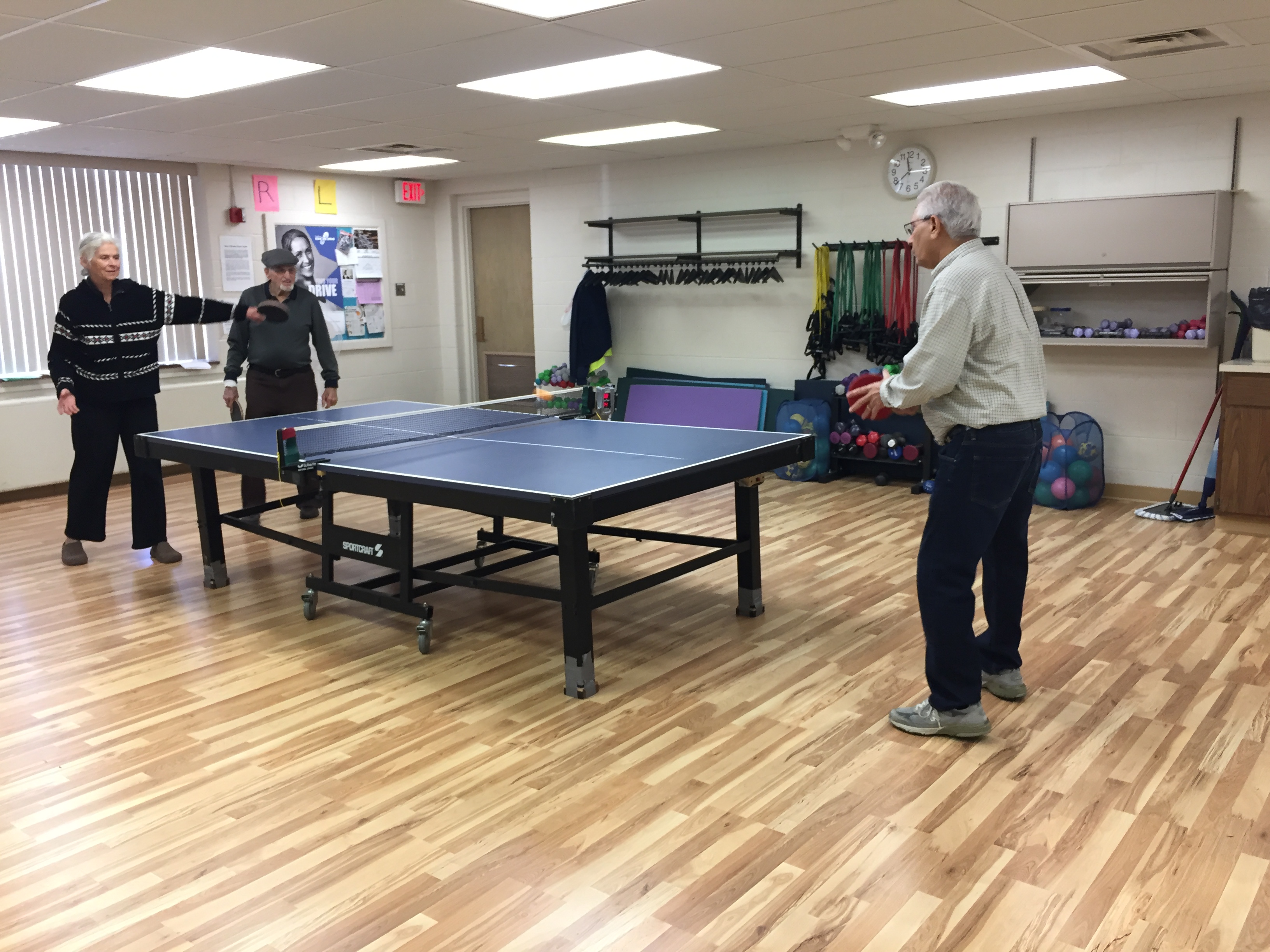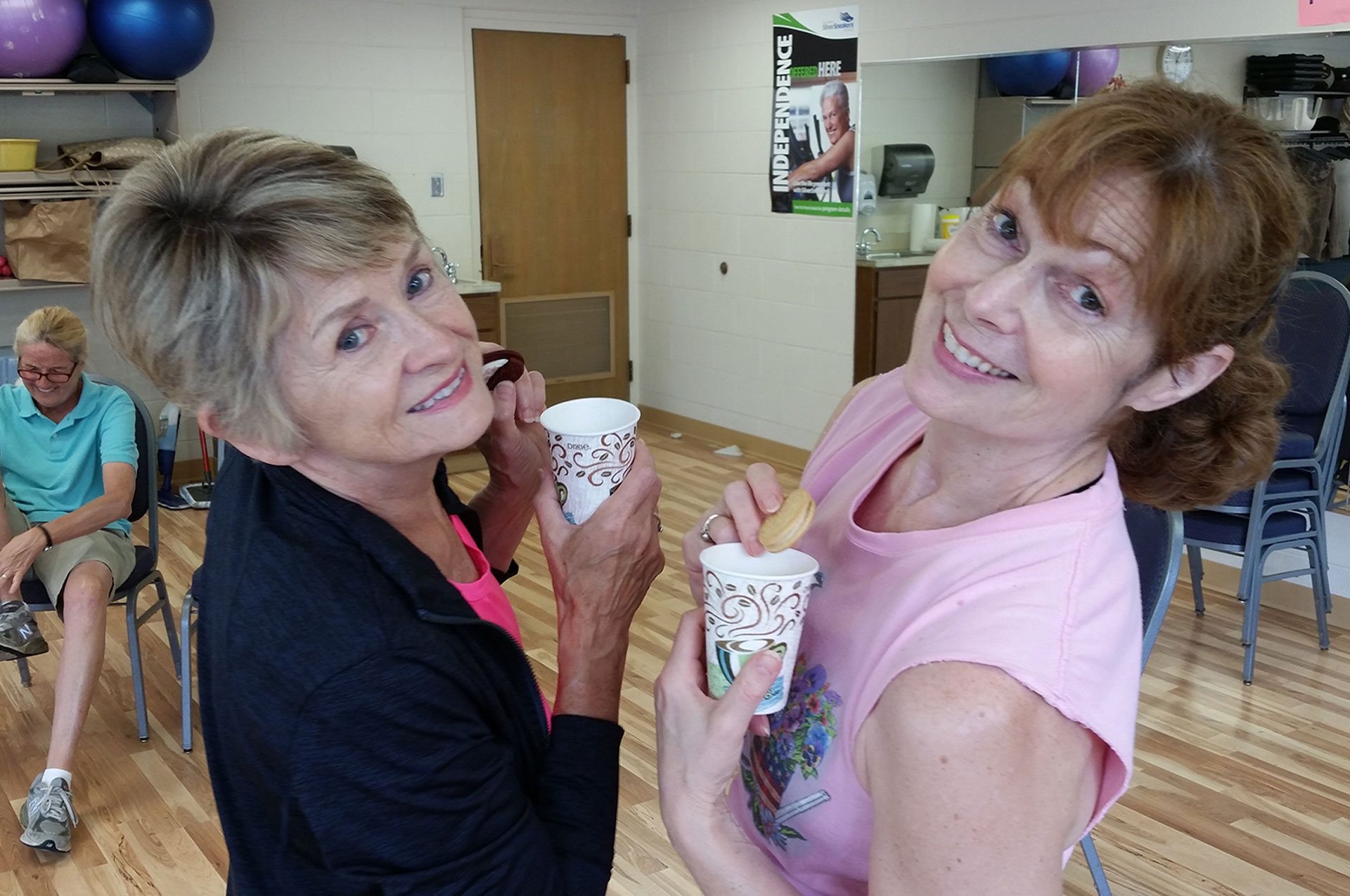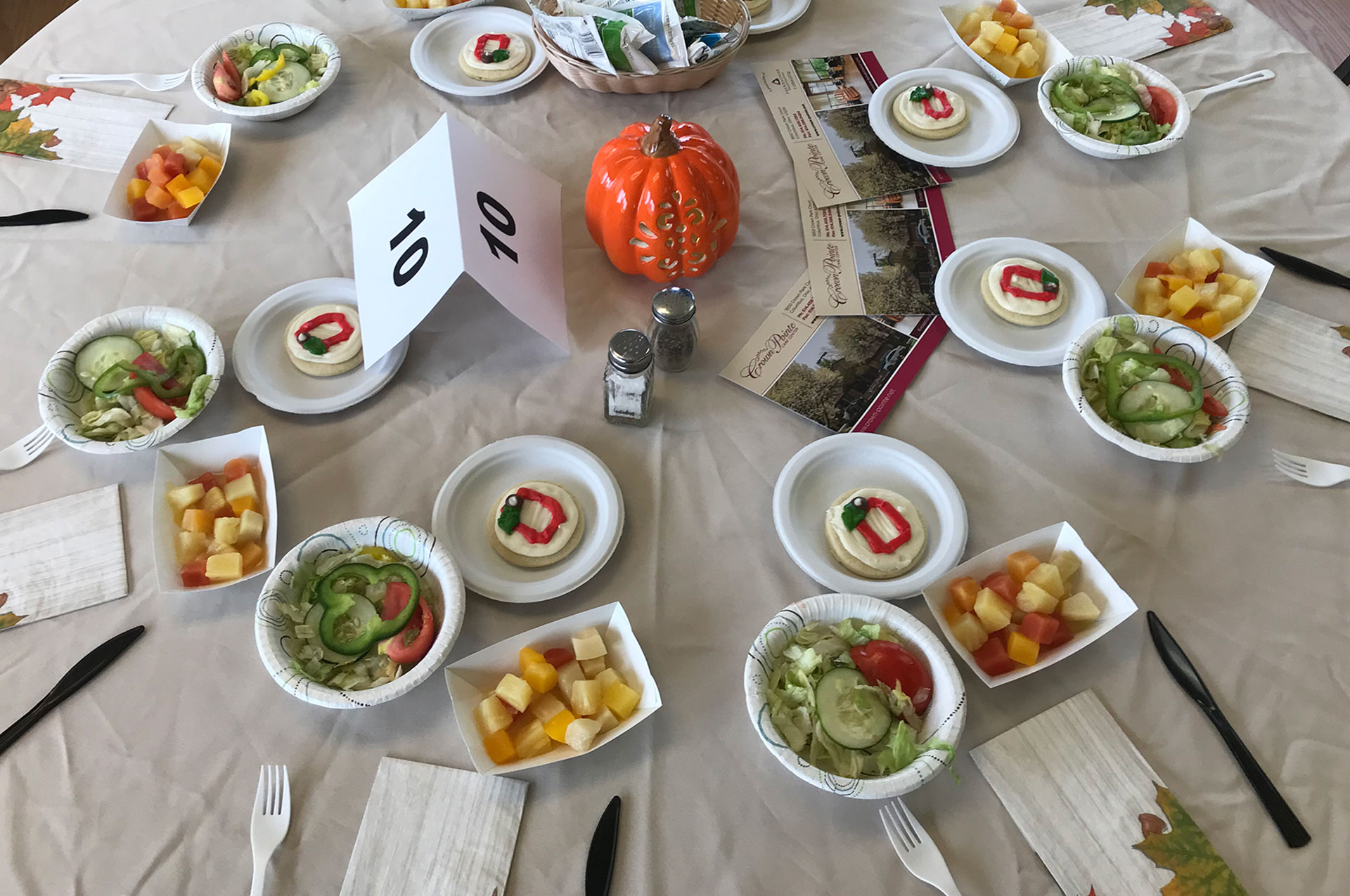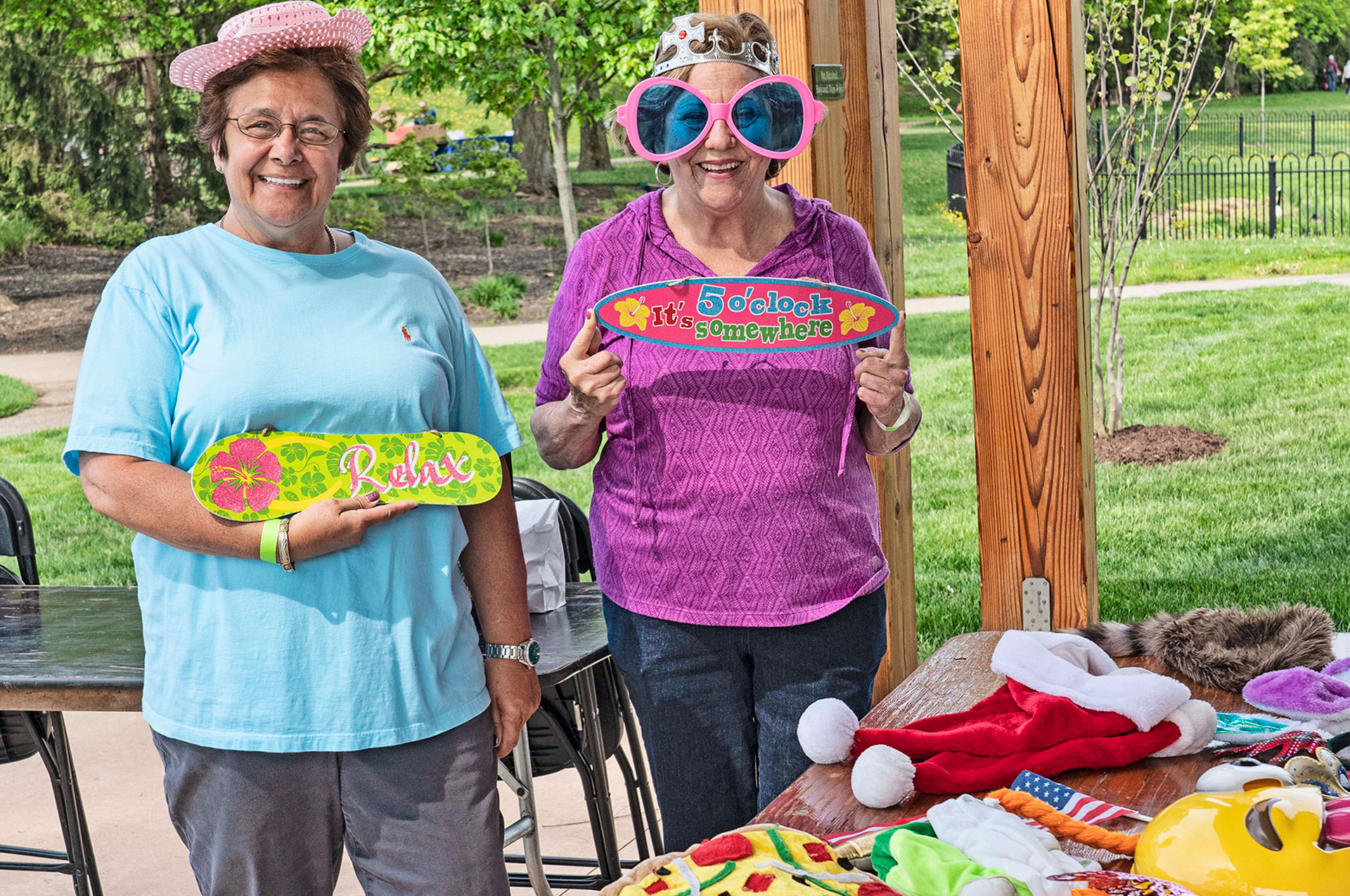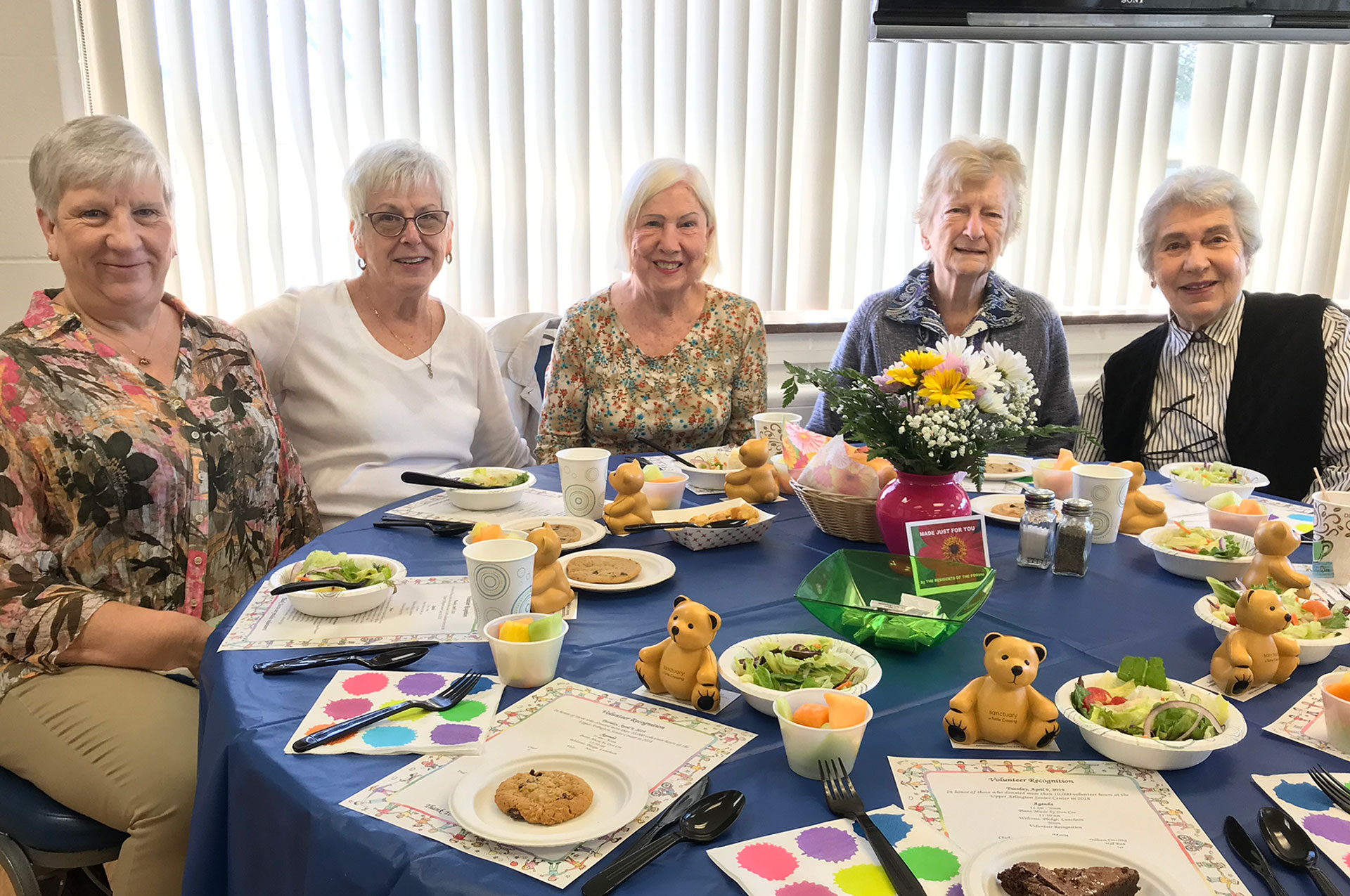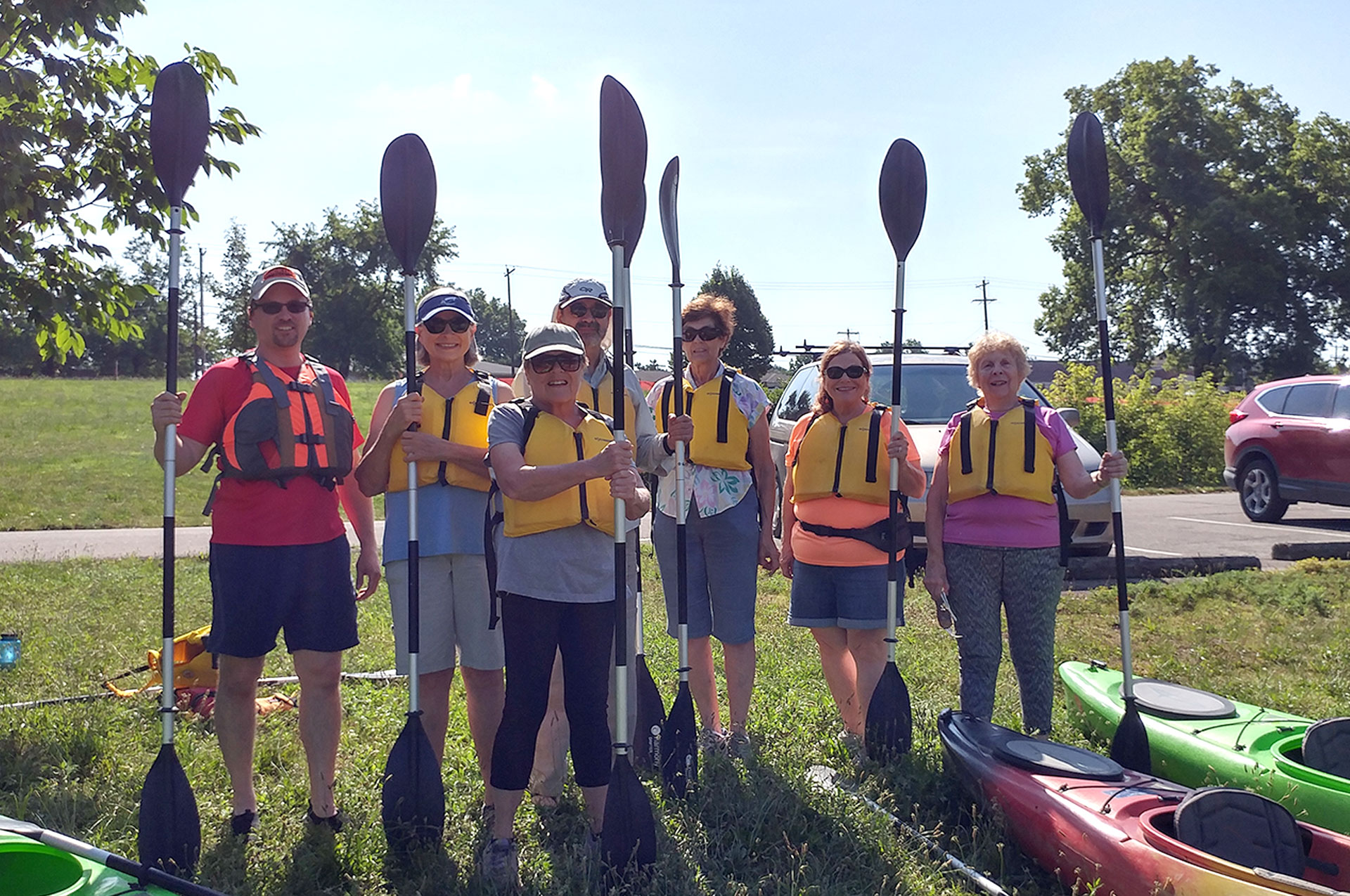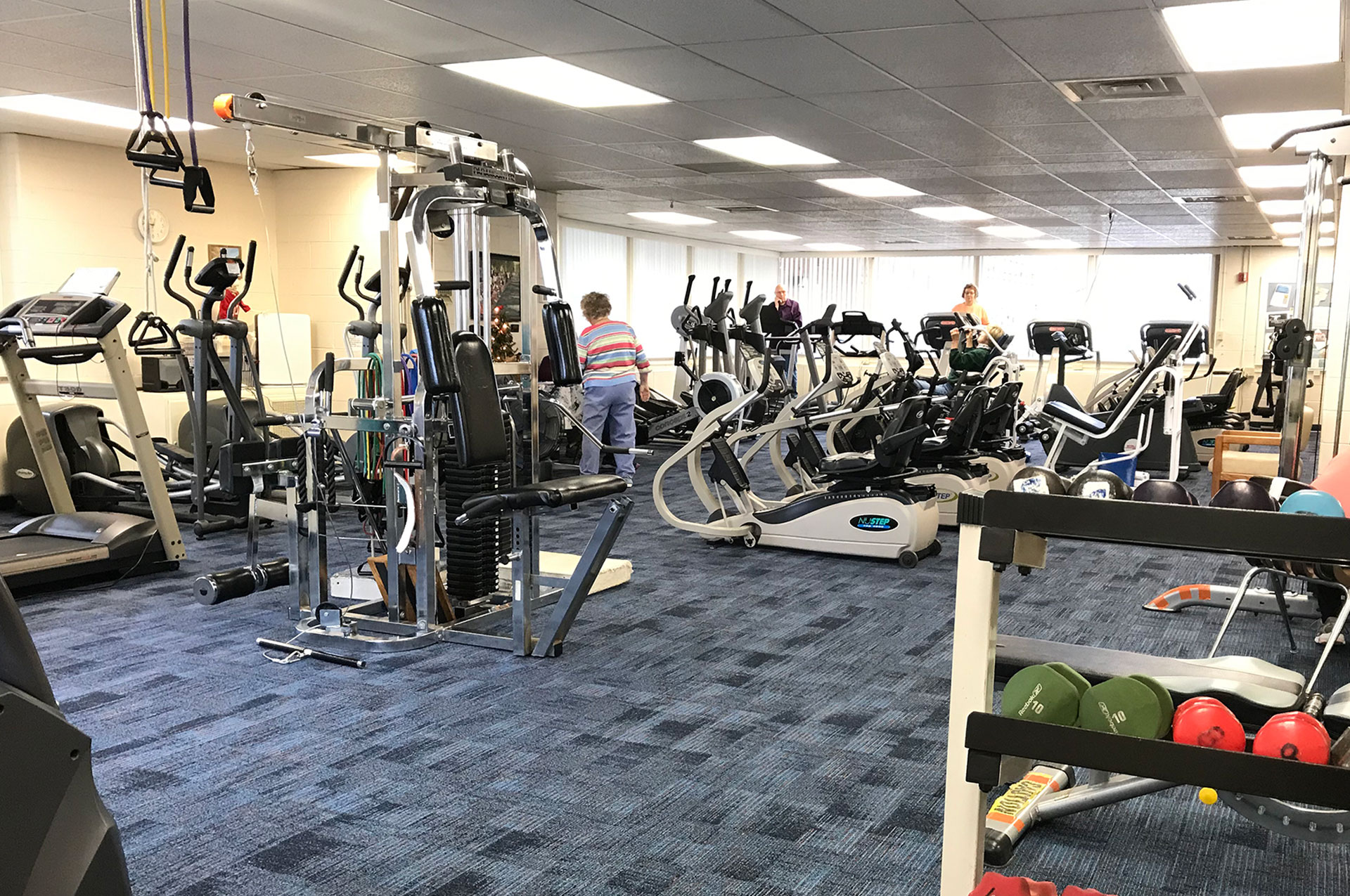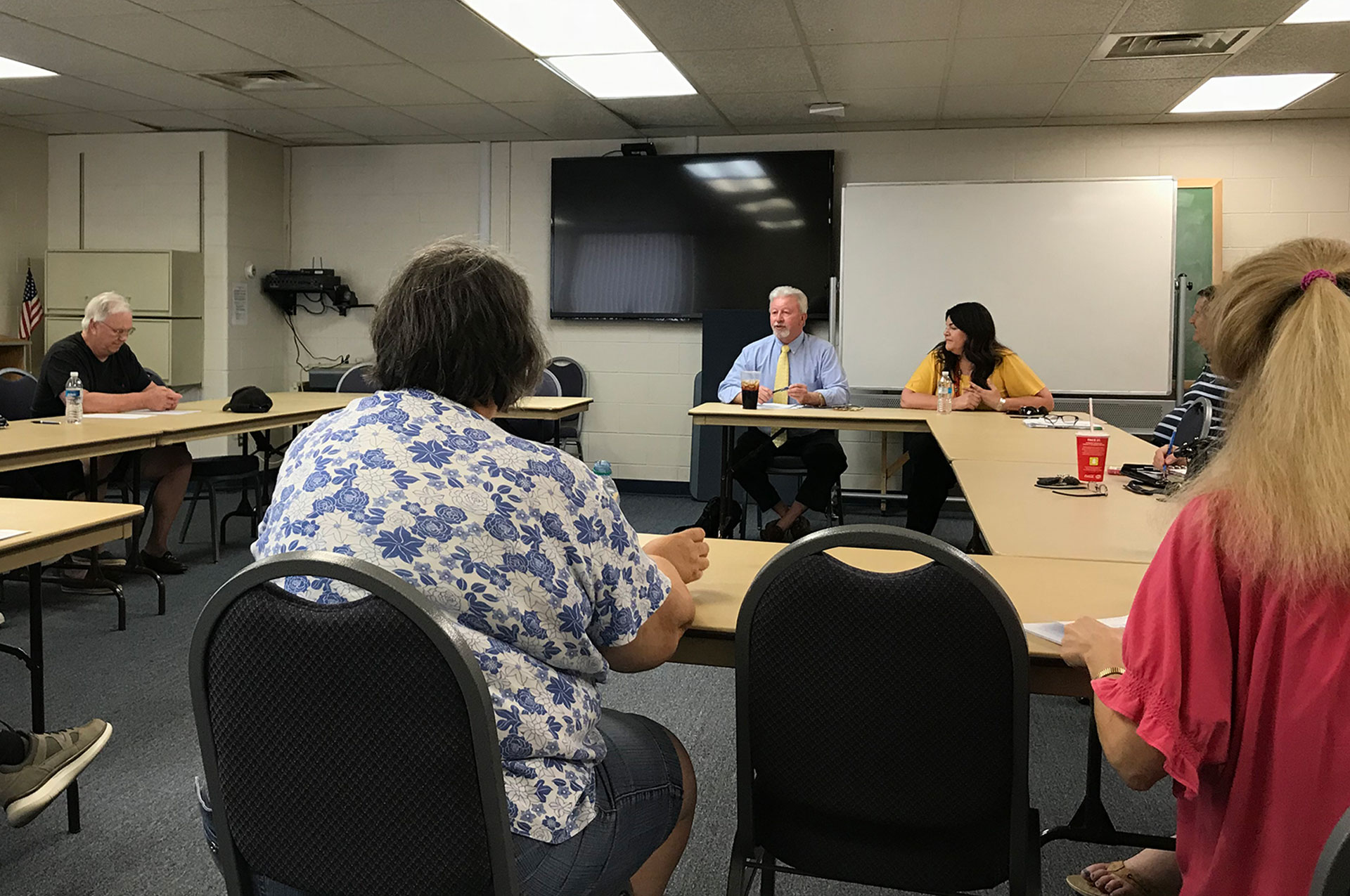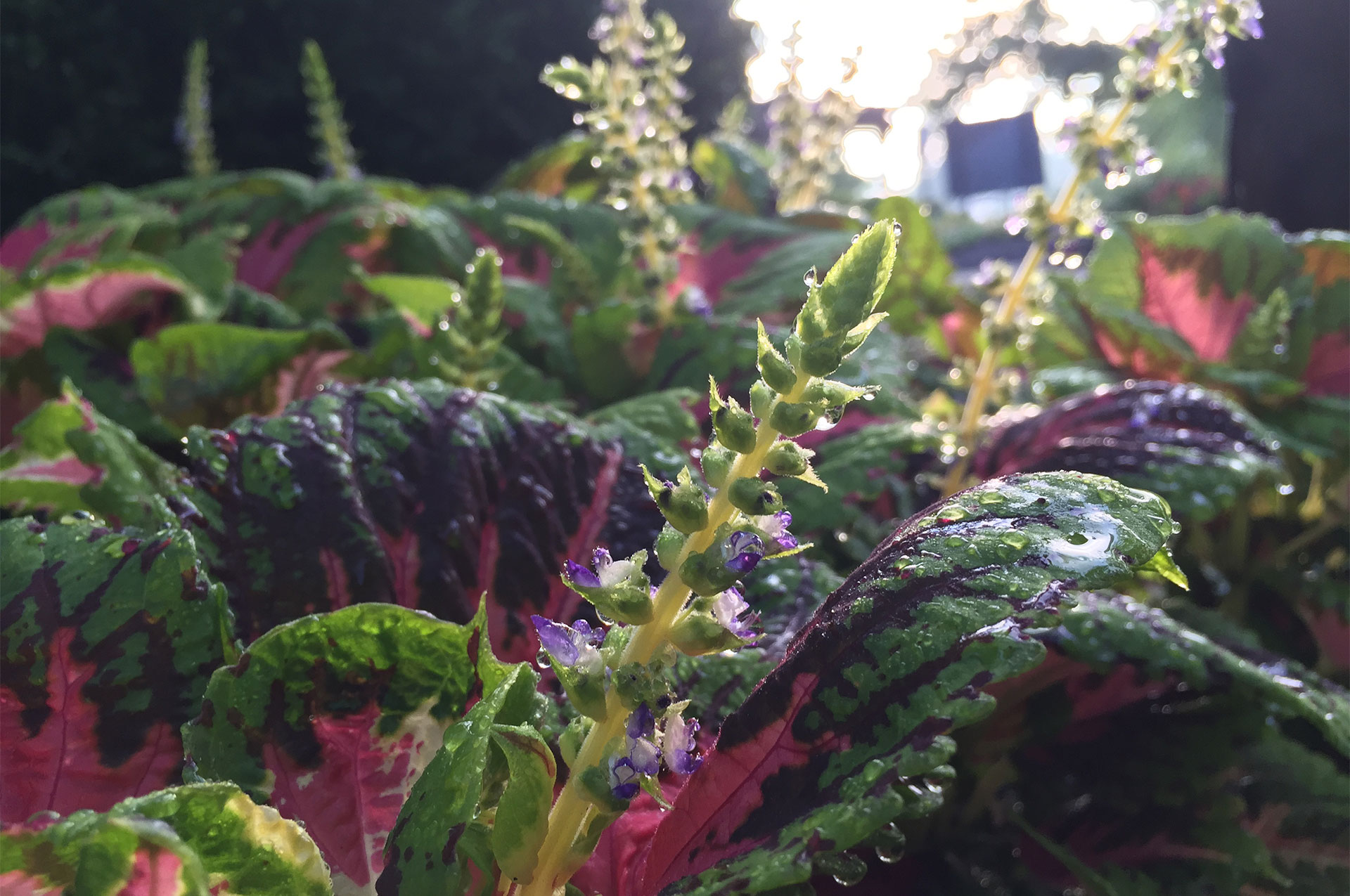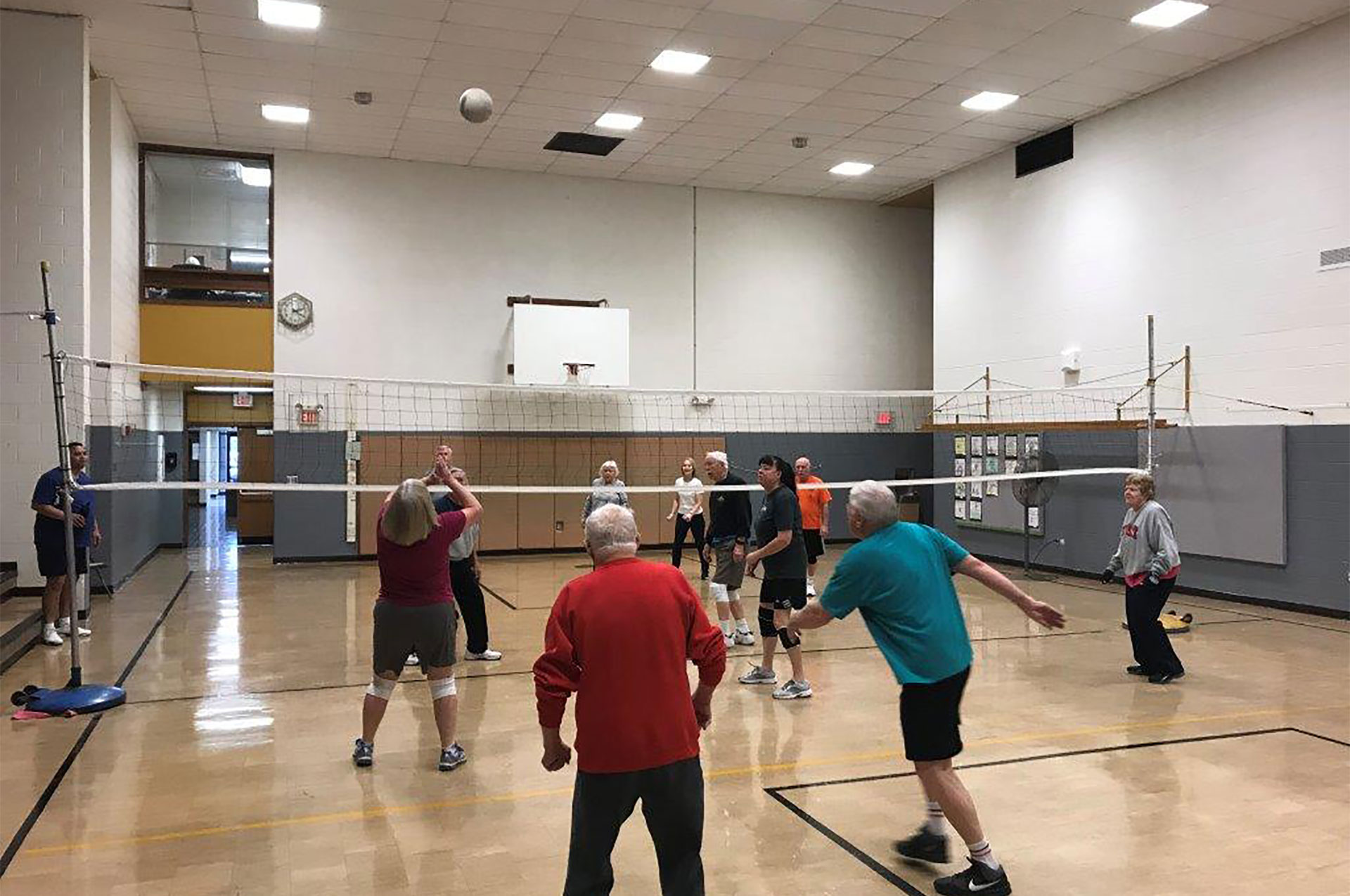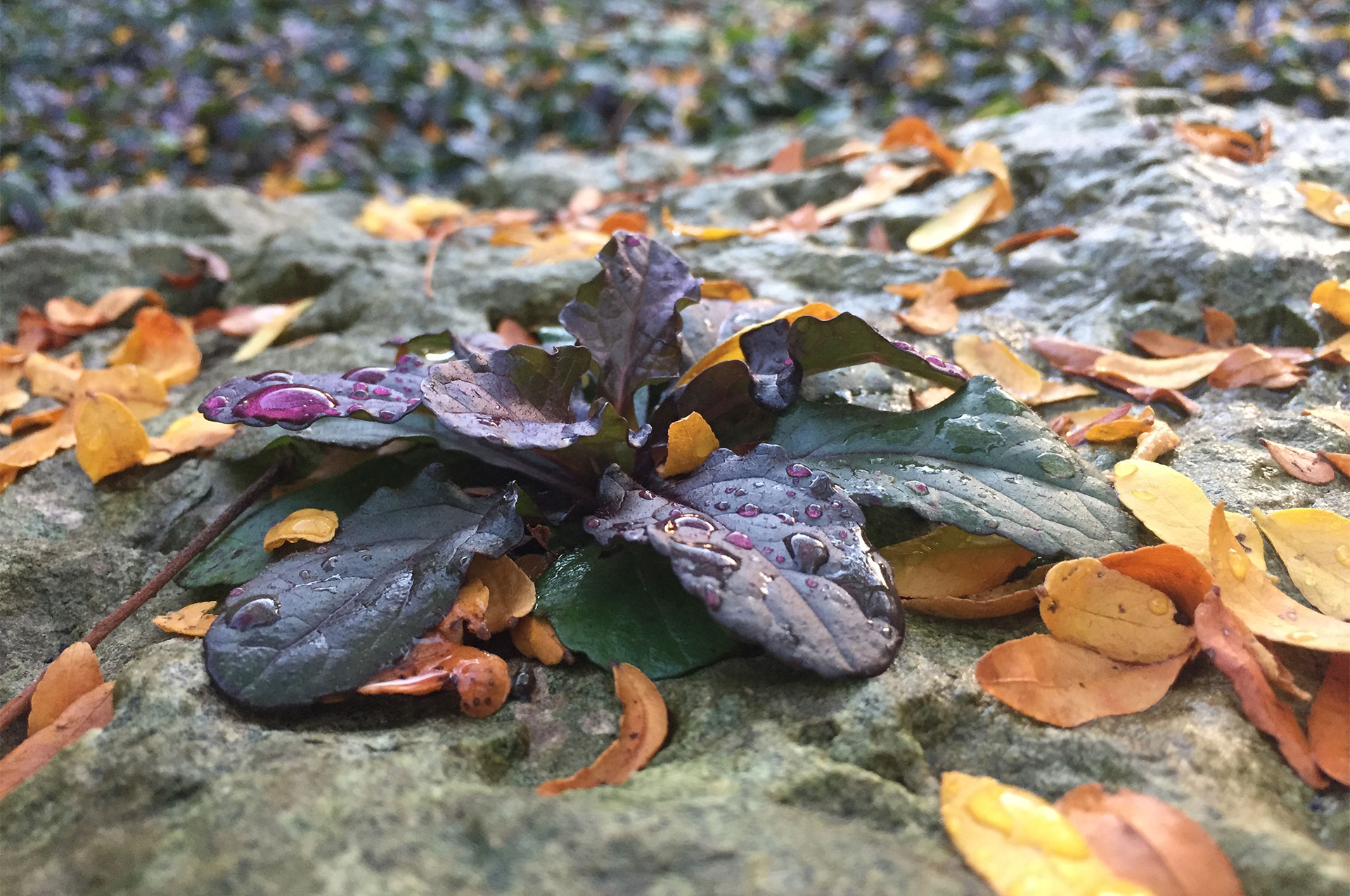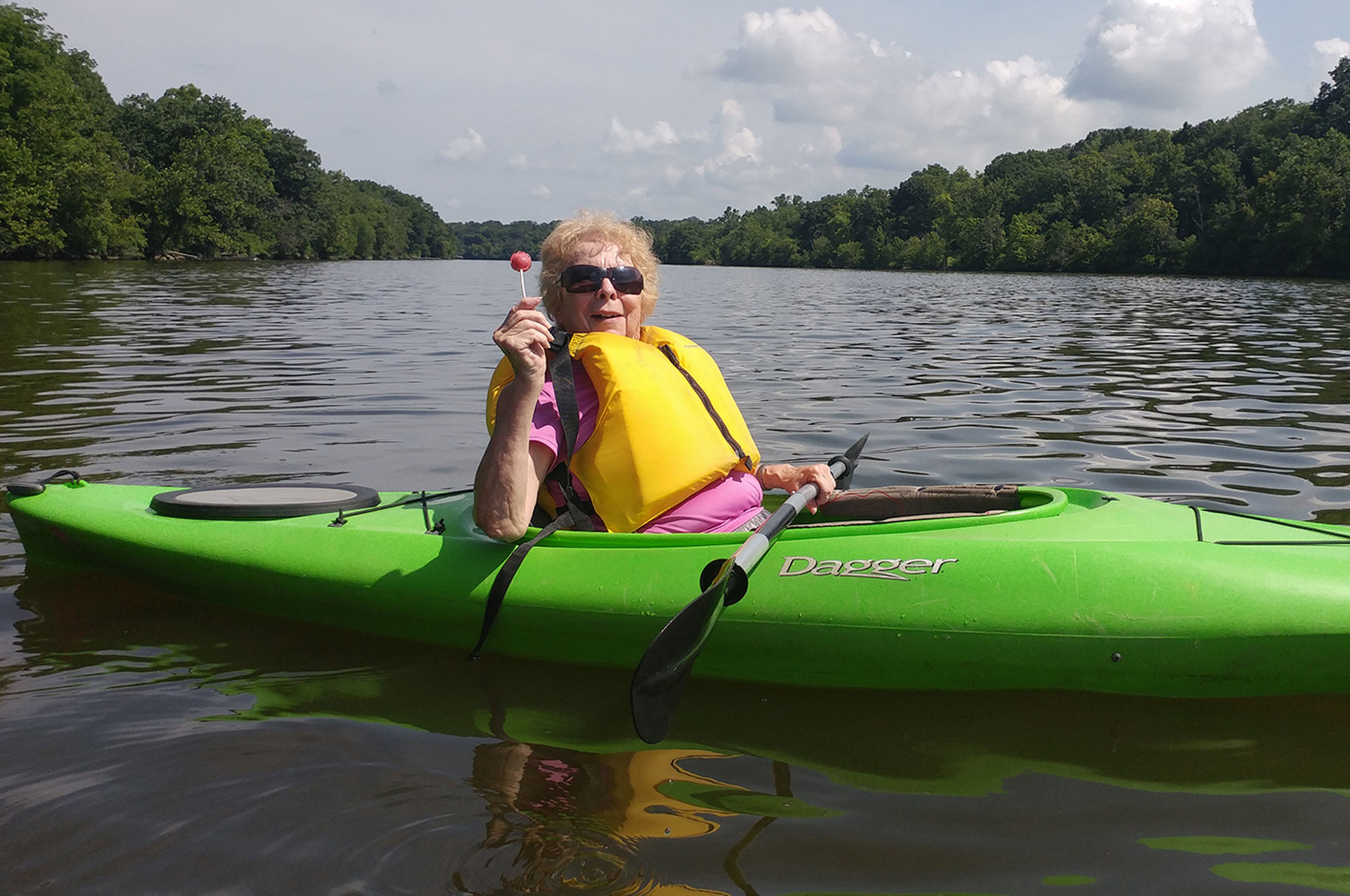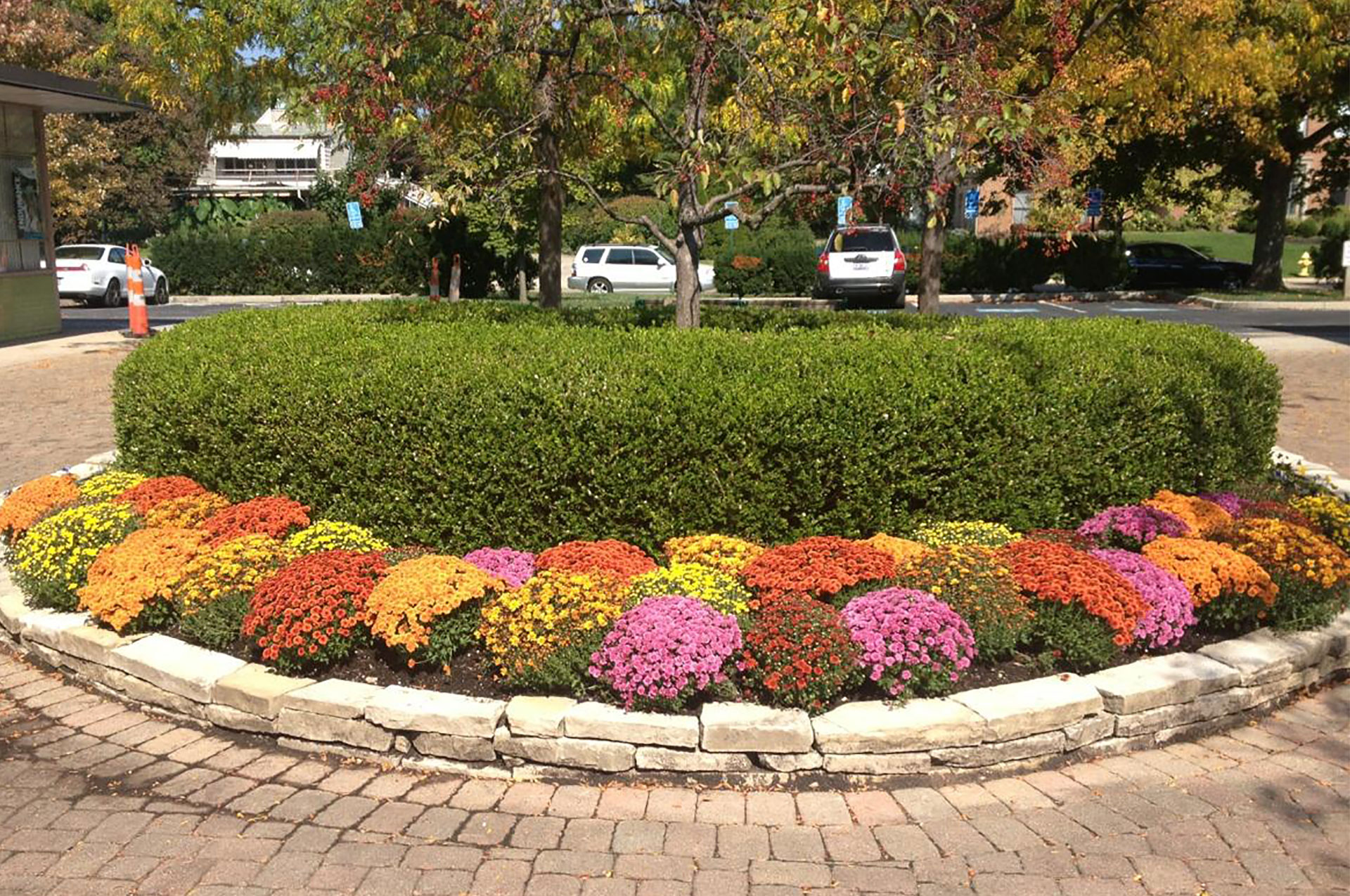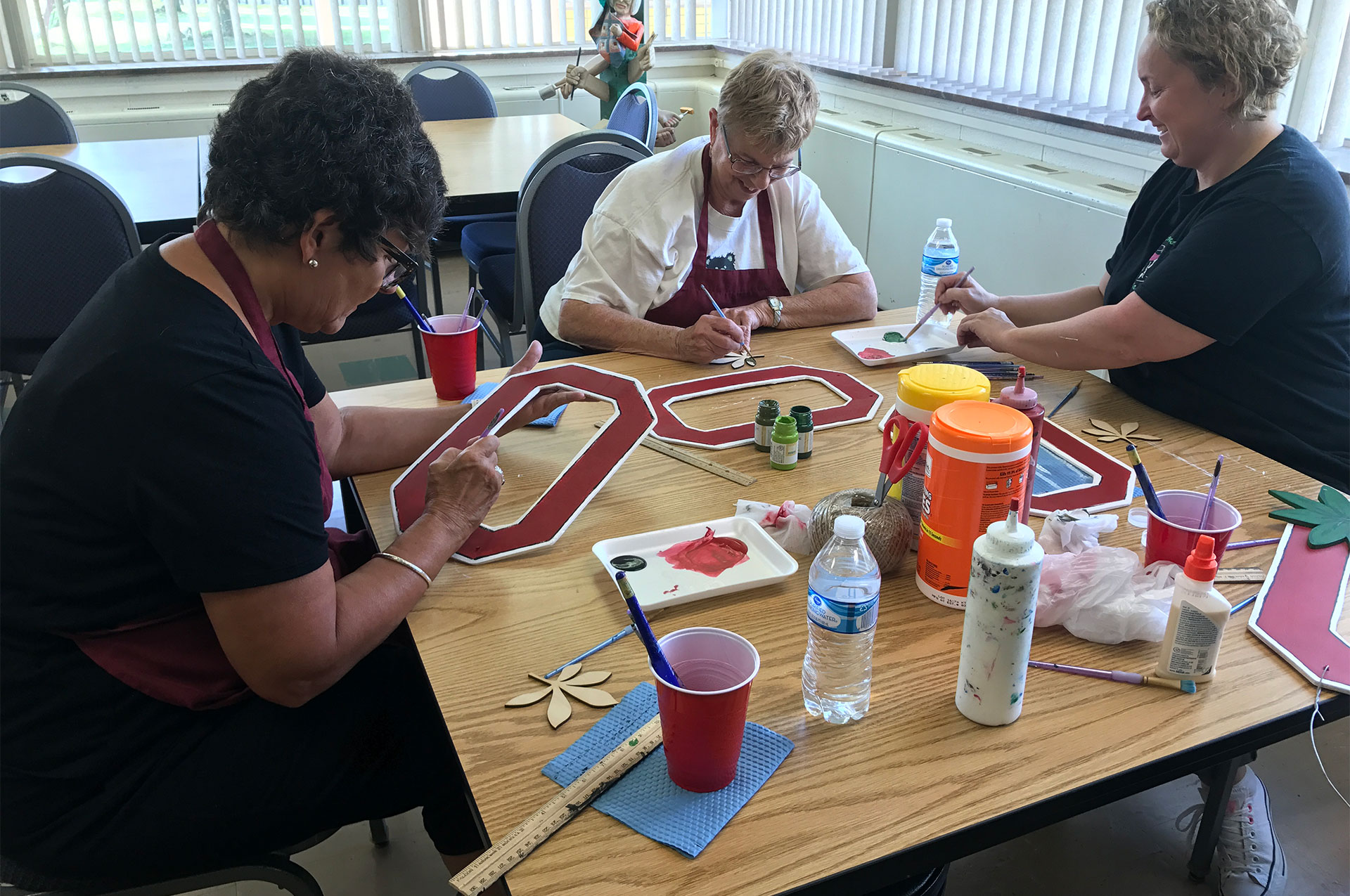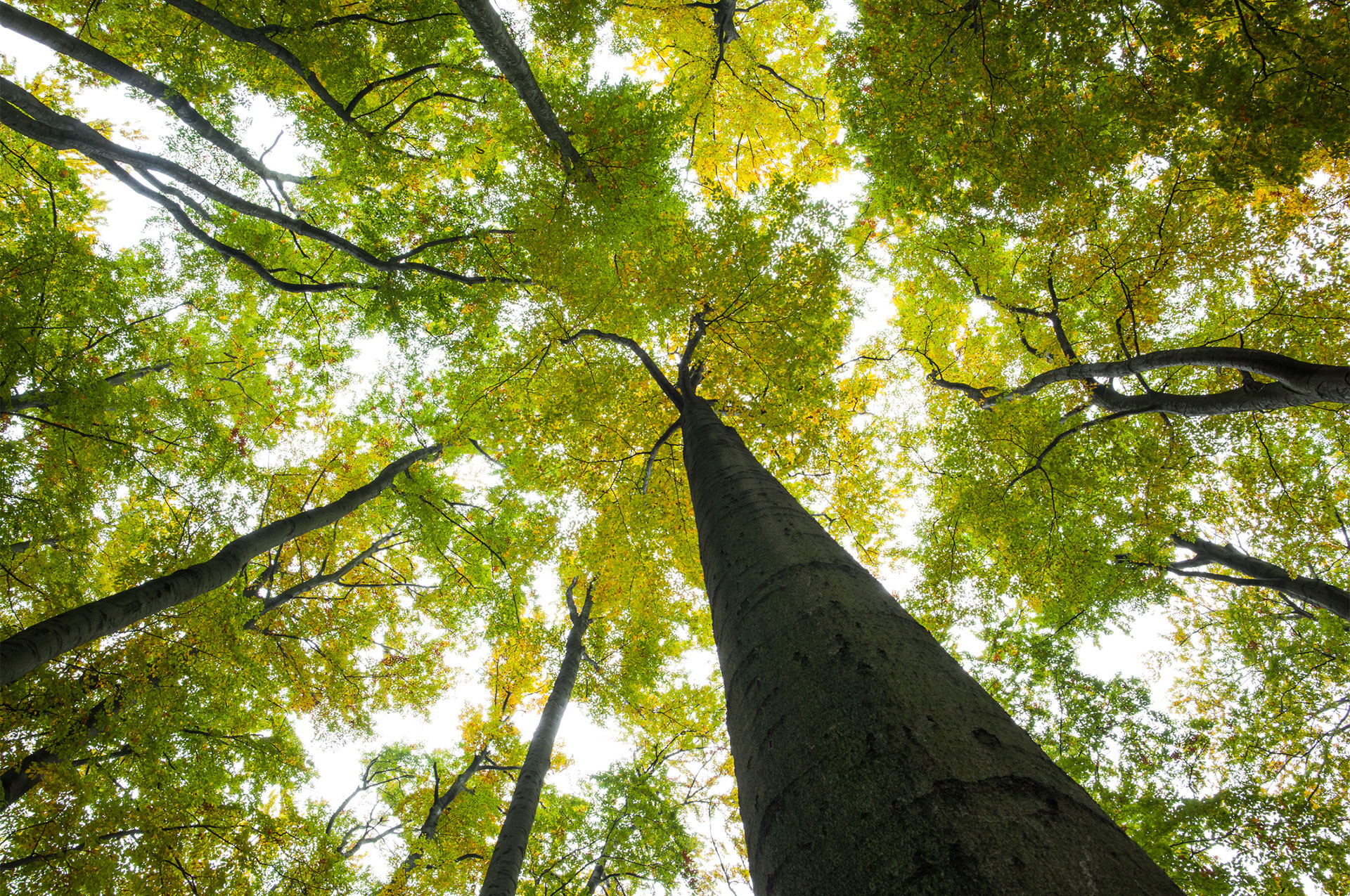 September 17, 2021
Our Parks & Recreation Department often receives calls from residents about trees that have been…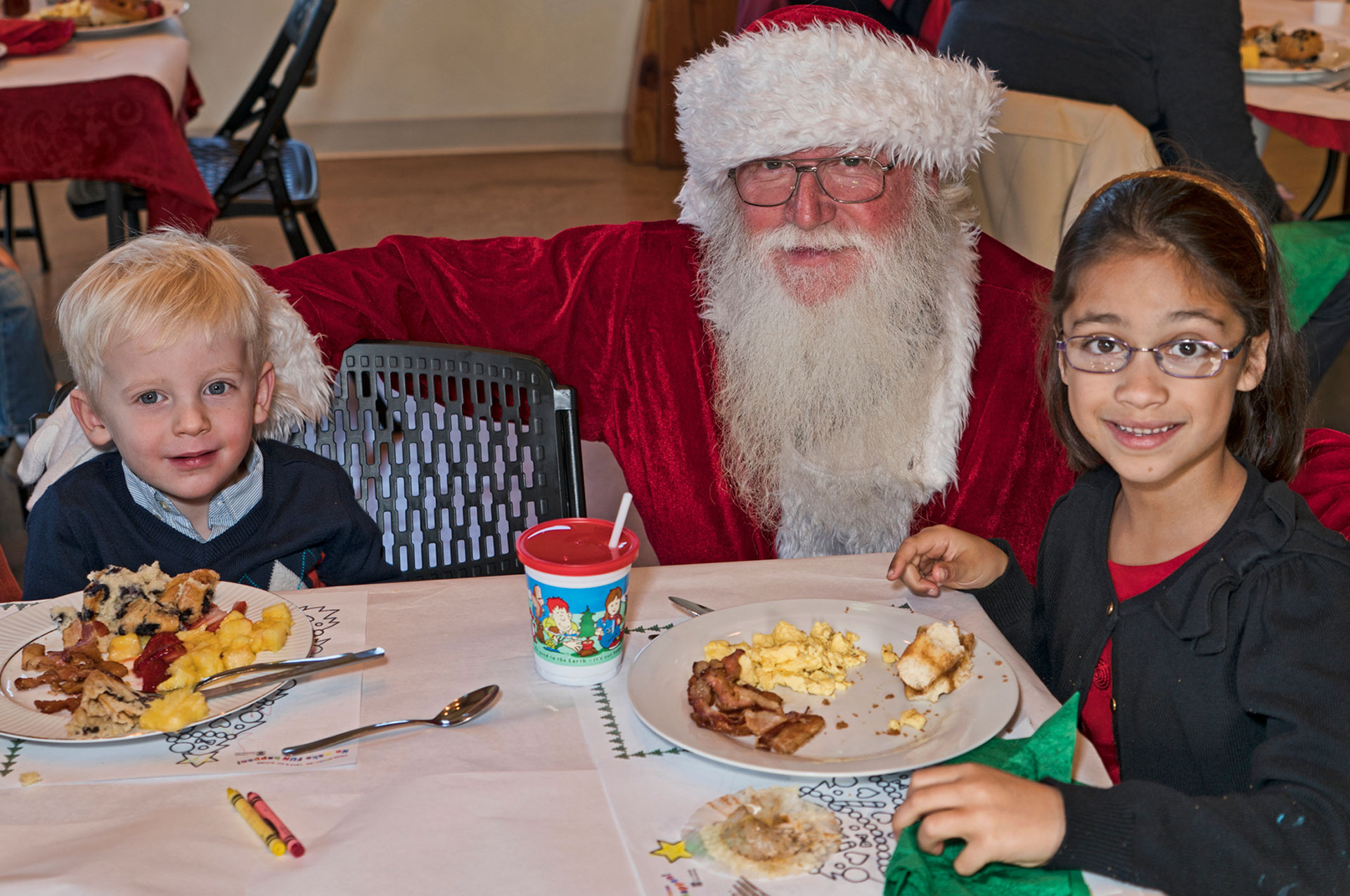 December 4, 2021
You are cordially invited to enjoy a delicious breakfast/brunch buffet with Santa at the beautiful…
50+ PROGRAMMING
Senior Center Winter Weather Policy: When the Upper Arlington Schools are closed due to inclement weather, the Upper Arlington Senior Center is closed until noon. Lunch and morning activities are cancelled. This policy is for the safety of our patrons, allowing for the clearance of snow and salting of parking lots and sidewalks.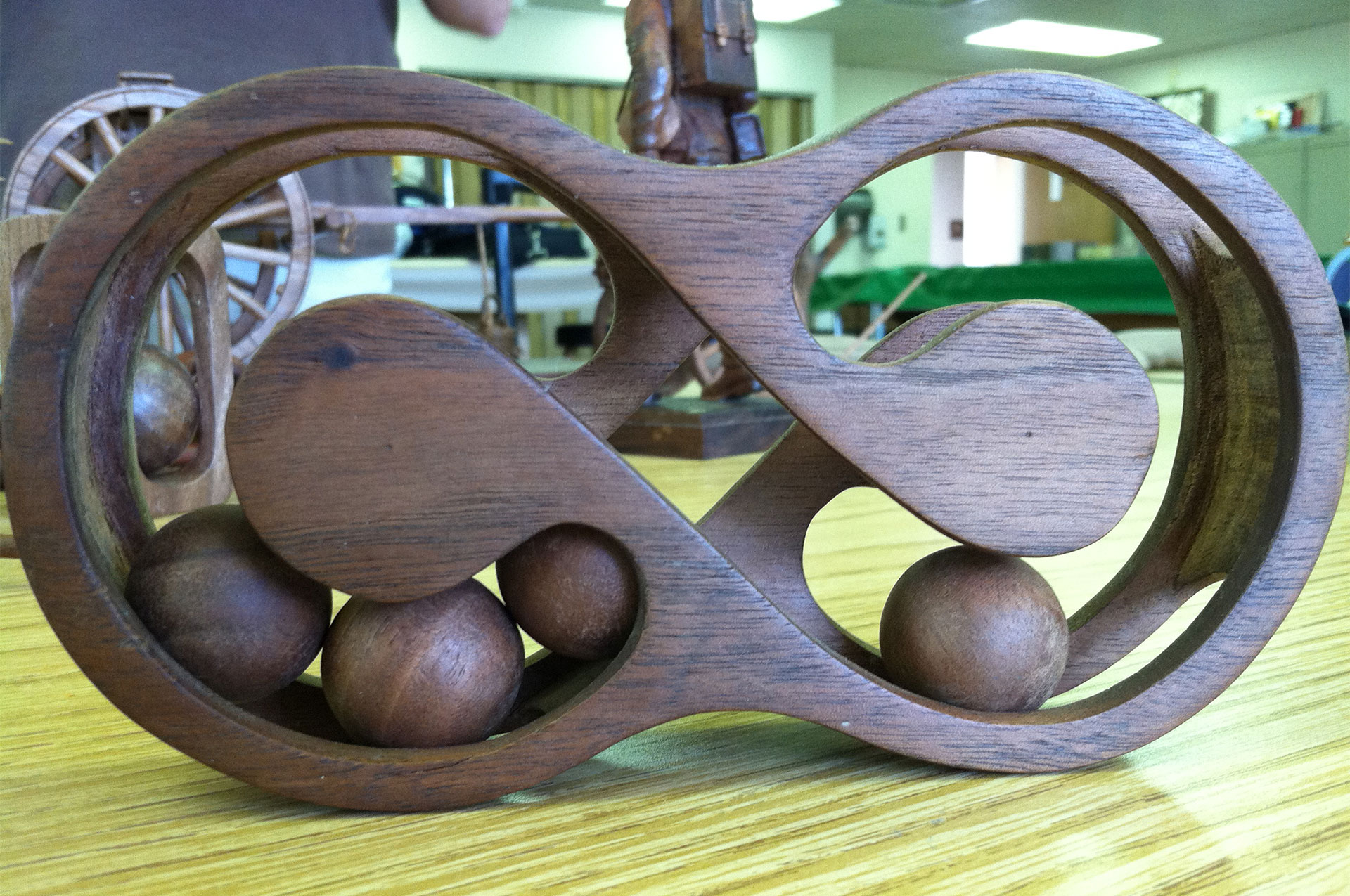 Creativity comes easier to some more than others, so we have programs that are led by an instructor for step-by-step instruction. Or you can let your creative juices flow in some of our open studios, like woodcarving, stained glass or our handicrafters.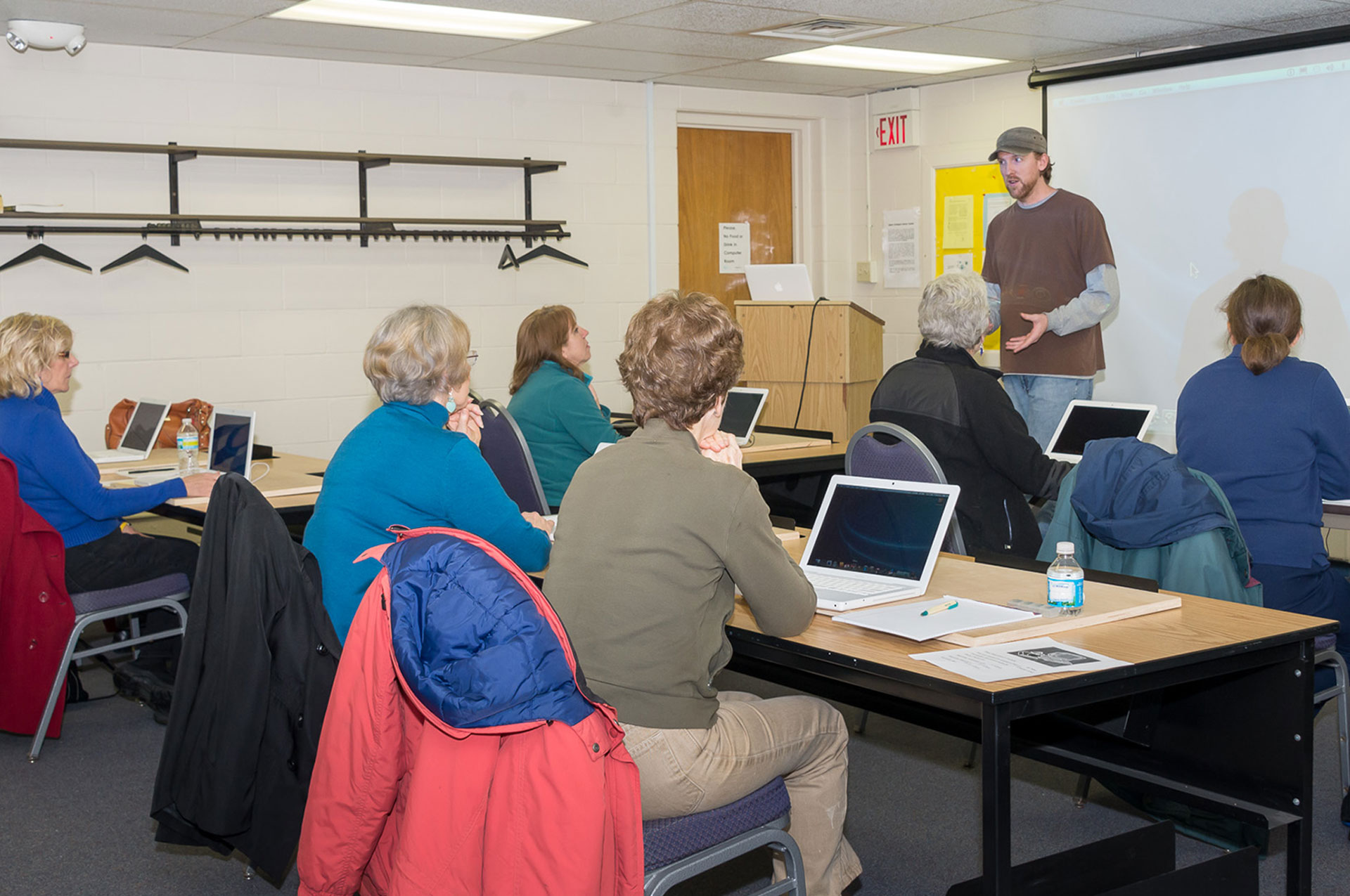 Master that new piece of equipment you just purchased or may have received as a gift. iPhone, iPad, Mac and Windows 10 classes are offered throughout the year. We also highlight Microsoft Word and Excel, Facebook, Pinterest and photo book classes and more.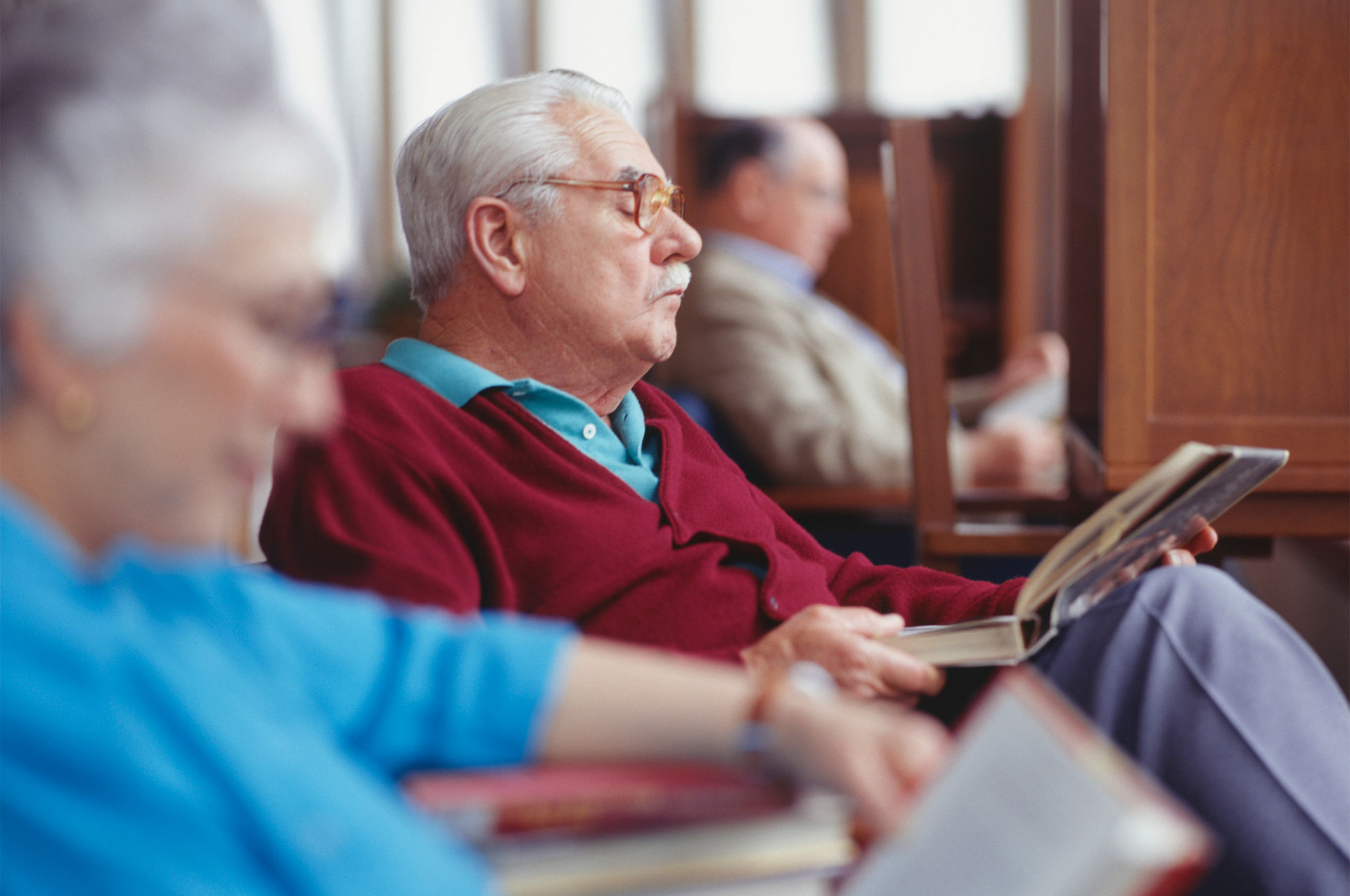 Our discussion groups are a great place to start if you don't know where to begin. These programs are volunteer led and cover current events, books, armchair travel, investment discussion, lunch buddies and a movie club. Browse the Calendar for discussions, dates and times.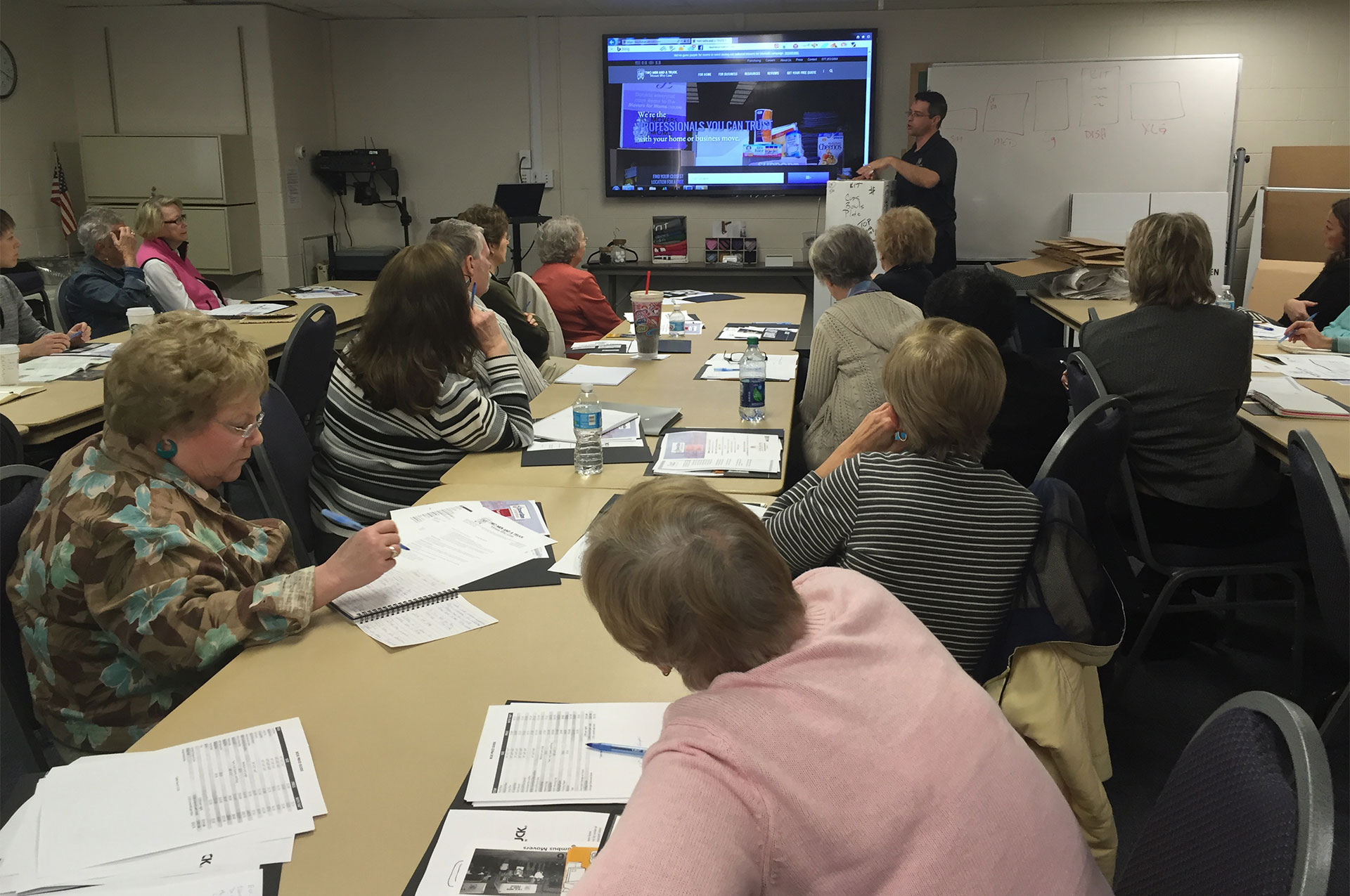 Meet new friends and exercise the brain with these enrichment opportunities. We are history lovers and enjoy a variety of subjects in our weekly history series. Become skilled with a new language or just brush up on what you already know. Enjoy a sampling of French food, get your questions answered about social security and Medicare and more.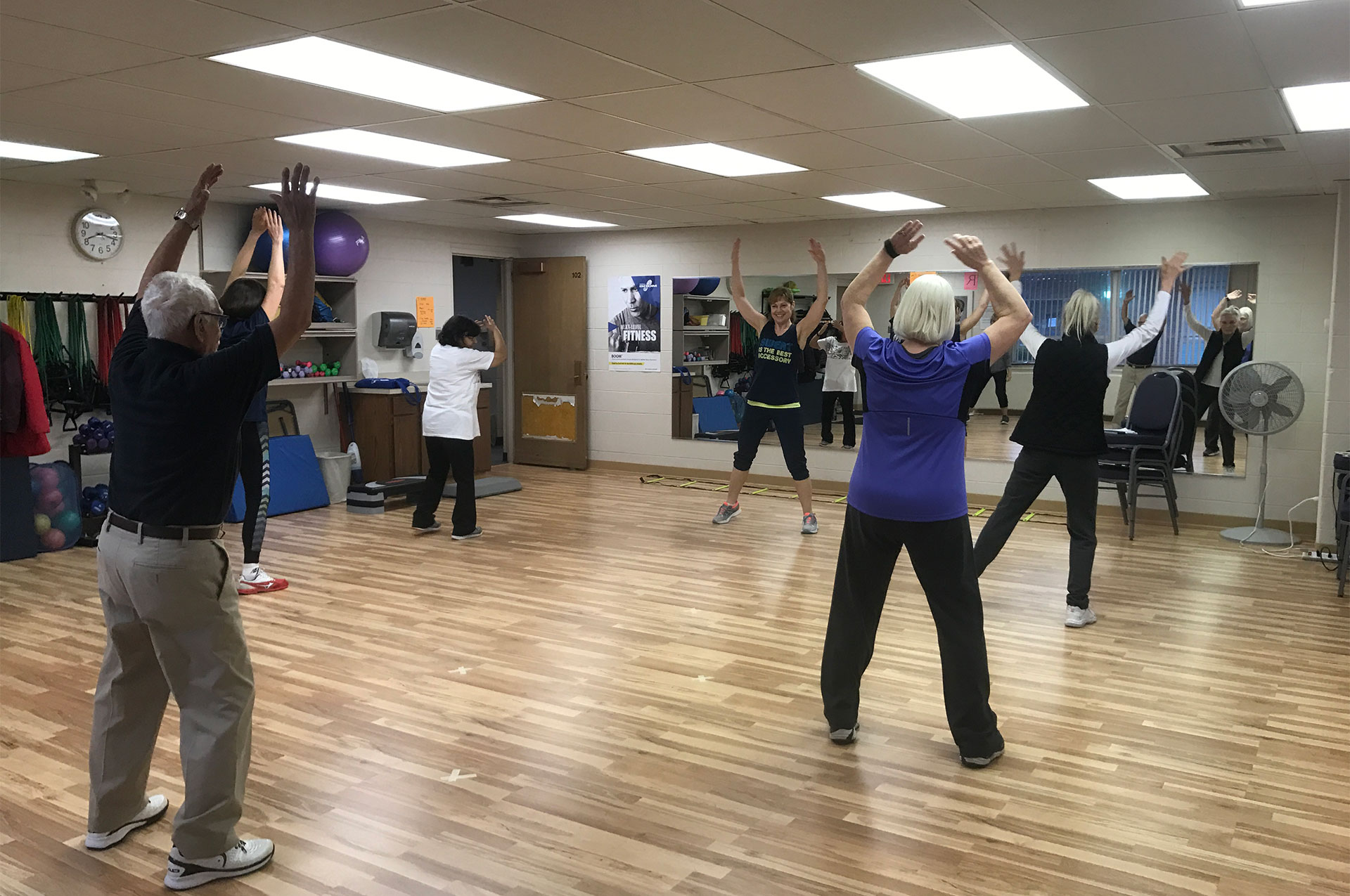 We offer a variety of fitness programs as drop-in classes or four-six week sessions along with personal training sessions, yoga and tai chi. If you have the SilverSneakers® benefit through your Medicare supplemental or advantage plan insurance, you can enjoy many of the programs offered at no charge to you or at a discounted price.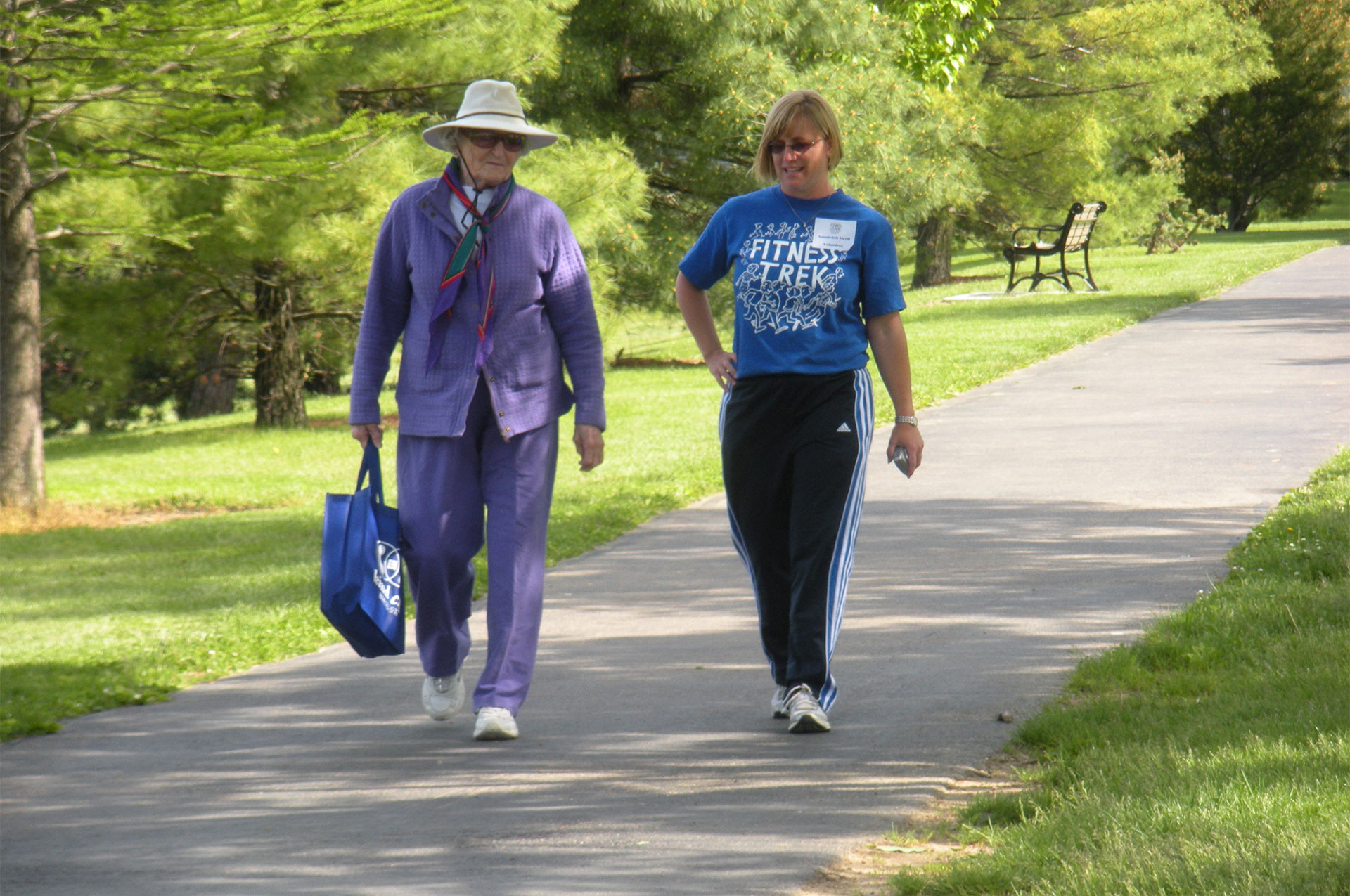 Discover how to improve your health by learning about and living with good nutrition. Join us for a monthly health topic accompanied by a walk in the park. Sign up for podiatry, a massage, reiki treatment, a reflexology session or the hearing clinic.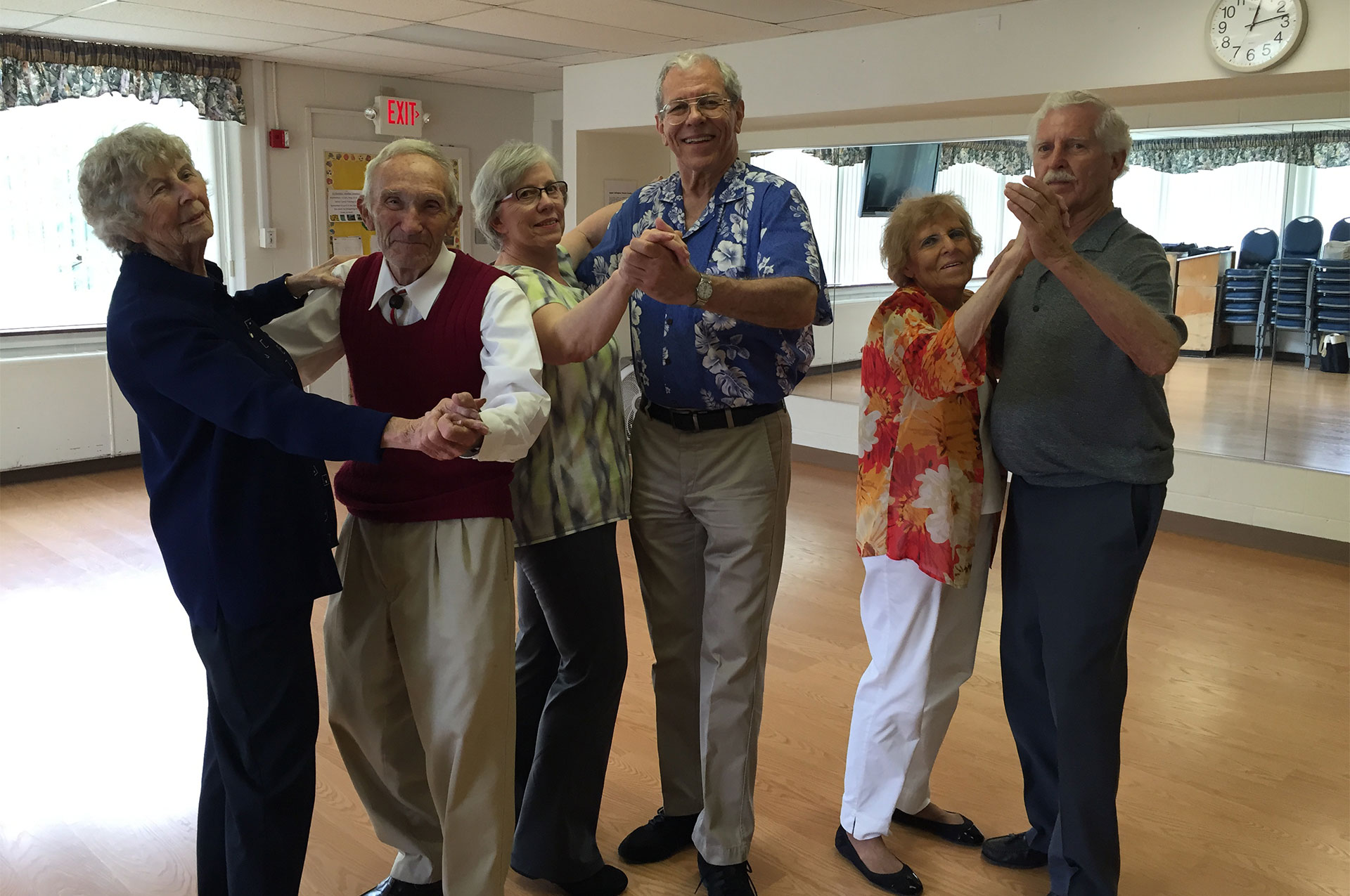 Not only do our dance classes keep your feet moving, but they keep your mind on its toes too! Try out ballroom, tap, line dance and Zumba Gold®. Uncover a talent you didn't know you had!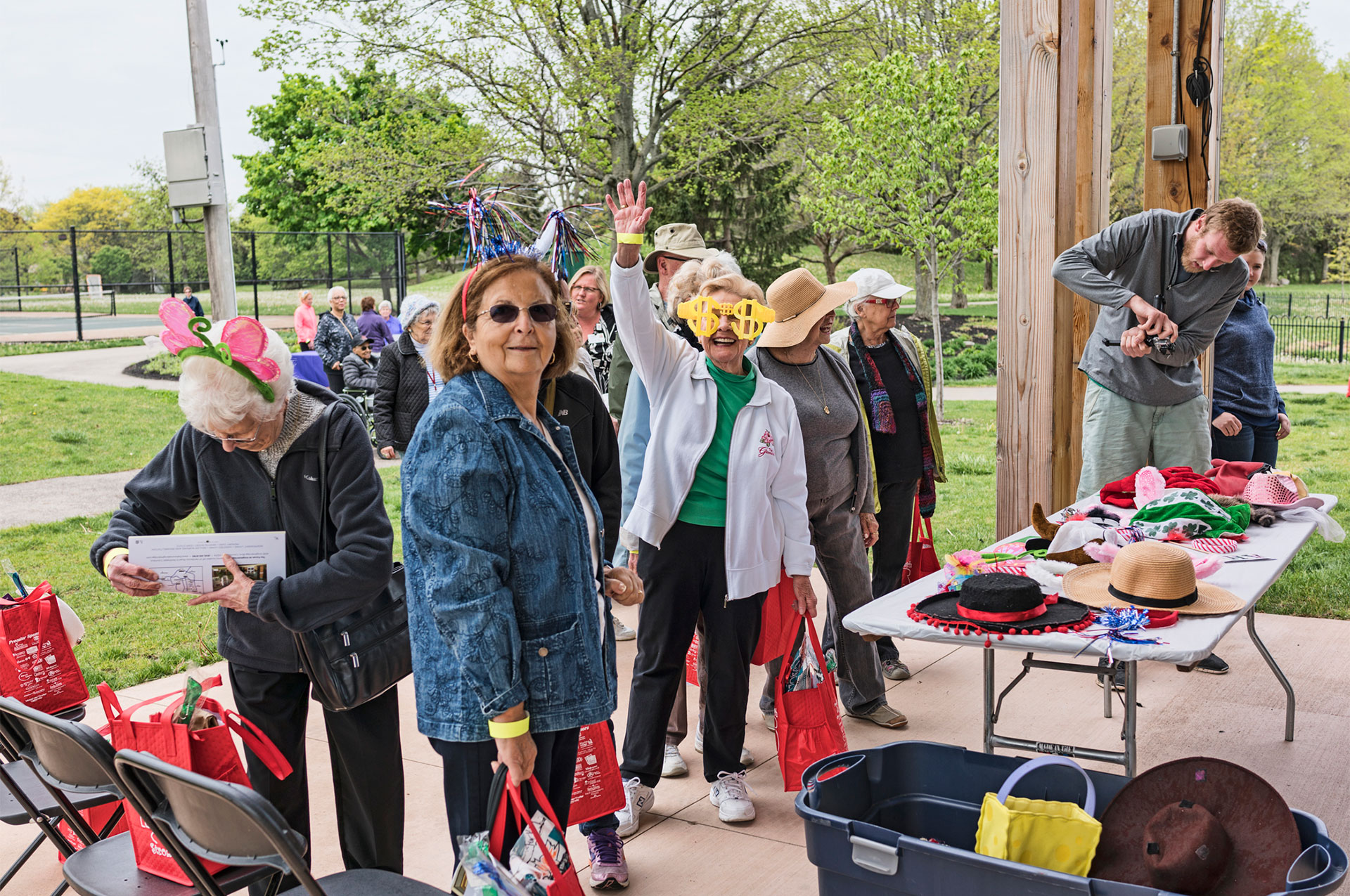 Our special events are a great way to socialize and meet new people. We have luncheons with live entertainment, bingo and so much more.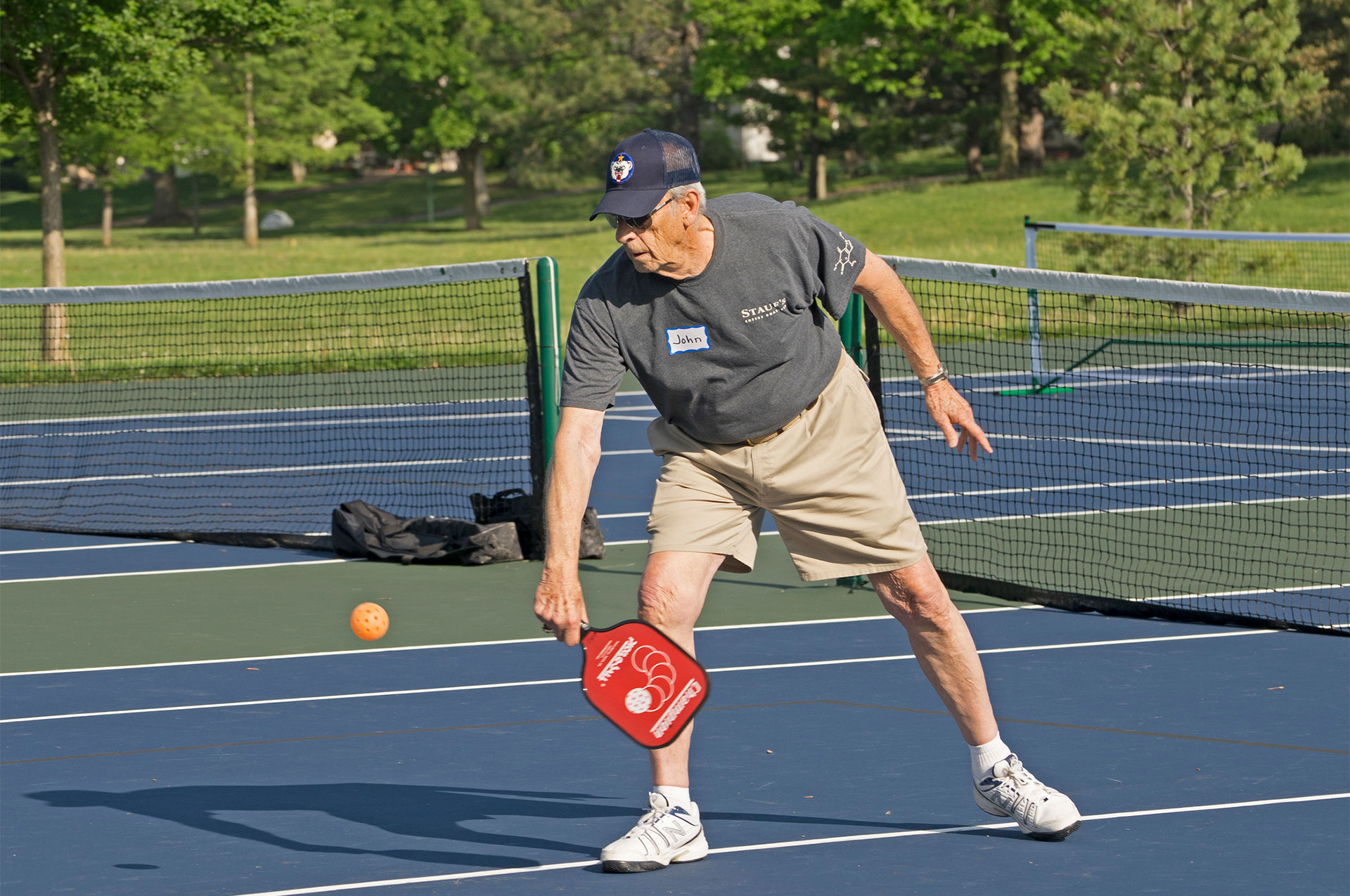 Just because you're getting older doesn't mean you have to stop playing. We have softball, golf, pickleball, kayaking events, volleyball, chair volleyball, billiards, table tennis and bocce. Play one or play all!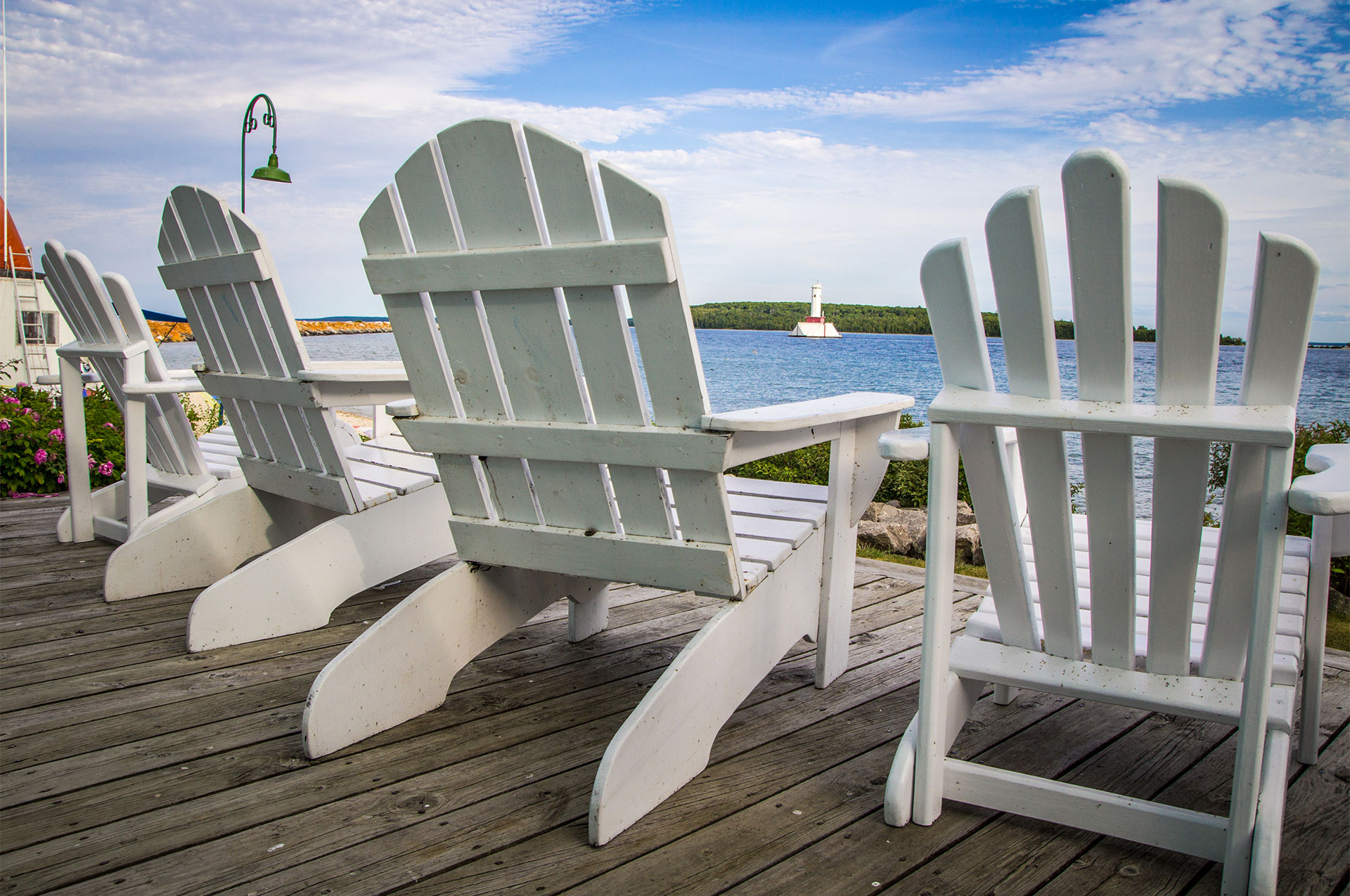 We do all the travel planning for you so you can sit back, relax and enjoy the ride. Both day and overnight trips are offered. We feature exciting destinations from the well-known to the little-known surprising spots far and wide. Stay in the US or venture out a little further.
SENIOR CENTER AMENITIES
Chairs and Tables

Instructional Computer Lab

Electricity

Fitness Room

Lunchroom

Handicap Accessible

Parking: 82 + 9 Handicap

Rest Rooms: Year-round

Square Feet: 13,600

Temperature Control

Water

Wifi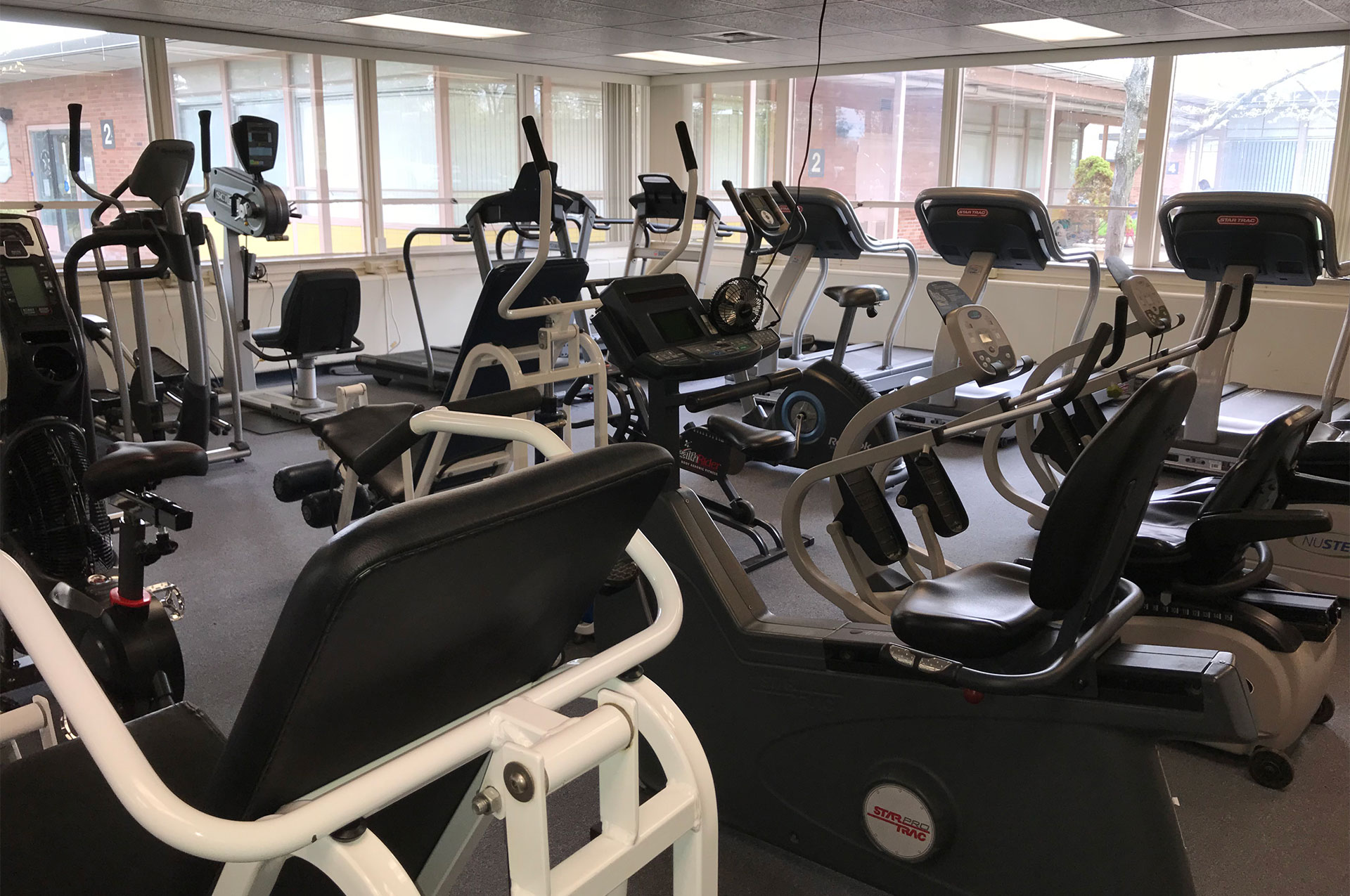 Improve your health and wellbeing at Studio 55. Featuring an 1,800 square foot gym with treadmills, stationary and recumbent bicycles, elliptical machines, rowing machines and Nu-Step recumbent cross trainers to improve stamina, muscle strength range of motion and your cardiovascular system. Studio 55 is monitored by staff during open hours:
Monday-Friday 8 am-5:30 pm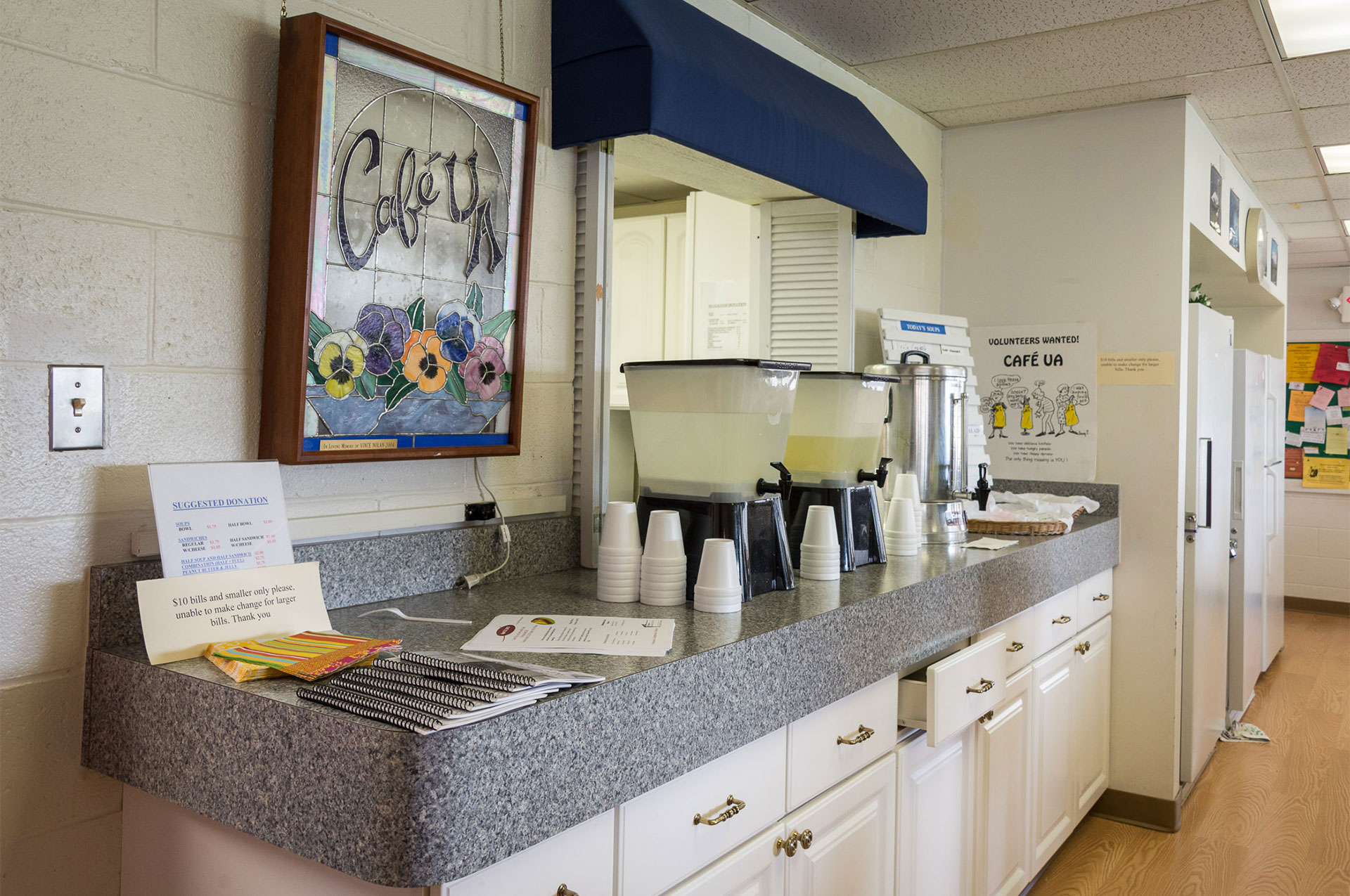 In order to abide by health requirements, food is not prepared or served from the kitchen. Café UA will operate as a "bring your own food and drink" service. Members may continue to enjoy lunch while socializing with peers Monday-Friday from 11 am-12:30 pm.
File of Life is a pouch containing medical and emergency information that sticks to a refrigerator and is available for Fire and EMS personnel in case of emergency.
I Am Fine is a free daily telephone check-in program for any Upper Arlington resident. A computerized call time is set by the resident, that if not answered will be forwarded to the Upper Arlington Police Division to check on the resident's well-being.
Knox Box is a secure box mounted on the outside of your home that holds your house key. The Knox Box is only accessible by the Upper Arlington Fire Division to use in case of emergency to access your home.
The Drug Drop Box is located at the Upper Arlington Municipal Services Center – Police Division window. Unused or expired medications should be emptied into a plastic bag for placing in the disposal box (no liquids, creams or aerosols).
CARES—Community Assistance, Referrals and Education Services. CARES focuses on education, injury prevention and building community partnerships to help improve residents lives. CARES is a paramedicine program that provides community-based healthcare, with our paramedics functioning outside their customary emergency response roles to educate and assist residents in health care issues, and developing useful collaborations with area providers.
SENIOR RESOURCES
| Program/Service | Phone | Website | Description |
| --- | --- | --- | --- |
| ALERT Franklin County | | alertfranklincounty.org | ALERT Franklin County is a state-of-the-art mass notification and warning system used to warn residents about emergencies and other important community news in jurisdictions throughout Franklin County. |
| Caregiver Assistance | 614-457-7876 | www.syntero.org | Syntero offers case management, caregiver support, mental health counseling and volunteer programs to assist seniors in UA. |
| Central Ohio Area Agency on Aging | 1-800-589-7277 | www.coaaa.org | They plan, fund and develop services that make our communities places where individuals can live with independence and dignity. |
| Disability Rights Ohio | 614-446-7264 | www.disabilityrightsohio.org | Disability Rights Ohio provides legal advocacy and addresses issues of abuse, neglect, housing, employment and voting rights. |
| Franklin County Senior Options | 614-525-6200 | www.officeonaging.org | Provides case management and community-based services including transportation, meal delivery, home care and homemaker services on a sliding fee scale. |
| Medicare Help | 614-407-5748 | www.uacoa.com | Ohio Senior Health Insurance Information Program (OSHIIP) volunteers provide fee, unbiased information about Medicare supplements, advantage plans and drug plans. |
| Ohio Attorney General Office | 614-446-4986 | www.ohioattorneygeneral.gov | The Elder Justice Unit helps protect our state's older adults and enhance elder abuse victims' access to vital criminal justice services. |
| Ohio Department of Aging | 1-800-266-4346 | aging.ohio.gov | Department of Aging serves as the sole state agency of Ohio's elders. They deliver practical, person-centered strategies and services to strengthen and support Ohio's elders and their communities. |
| Ohio Department of Health - Division of Quality Assurance | 1-800-699-3534 | www.odh.ohio.gov | Ohio Department of Health investigates complaints involving home care agencies, hospitals, hospice agencies, nursing facilities and any other health-related services under federal and sat |
| Ohio Department of Job and Family Services | 1-855-644-6277 | //jfs.ohio.gov | County Departments of Job and Family Services provide Adult Protective Services to the elderly who are in danger of harm, unable to protect themselves, and/or have no one else to assist them. |
| Resource Directory | 614-583-5326 | www.uacoa.com | A comprehensive guide to senior services including transportation, home health care, retirement housing and more. |
| Senior Living.org | 1-877-427-4318 | www.seniorliving.org/research/ | National organization offering resources, tools and tips for senior living. |
| Services for Our Seniors | 614-583-5326 | www.uacoa.com | On the second Saturday of each month (April-November) volunteers assist seniors with yardwork and garden maintenance. |
| Snow Angels | 614-583-SNOW (7669) | www.uacoa.com | Seniors are paired with a volunteer neighbor during the winter season for help with snow removal. |
| UA Commission on Aging | 614-583-5326 | www.uacoa.com | Located in the UA Senior Center and offers information, advocacy and support to UA seniors and their families. |
| | | | Revised: 10/11/19 |
SENTINEL NEWSLETTER
How to Register:
1. Click the "Sentinel" image above
2. Enter your email address and check the box next to "Sentinel eNews", "City iNSIGHT eNews", "Activity Link" and/or "Arts Link"
3. You're finished! You can now enjoy regular updates from the Senior Center or City
Sentinel eNewsletter Archives
CURRENT NEWSLETTER & CALENDARS
Current and back issues of Sentinel printed newsletter can be accessed via the Archives Portal – Newsletter search type.
FAQs
c

Expand All
C

Collapse All
CONTACT PARKS & RECREATION